The Slickrock trail is perhaps the most famous trail in Moab, and most will agree that it lives up to its reputation. Riding up and down the steep, rolling bulges of red rock above town always gives me the surreal feeling that I'm on another planet. When I first came to Moab, I quickly learned that the slick red rock that covers Moab's desert landscape is not, in fact, slick at all. It's one of the tackiest, grippiest surfaces I've ever ridden. Slickrock is so grippy that I'll frequently be mid-climb before realizing that my bike is nearly vertical, and I haven't even noticed.
Slickrock is ideal introduction for beginners to gain confidence
Slickrock was the first trail I ever rode in Moab. While it was a challenge as a beginner-intermediate rider, it's kind of like a crash course in desert riding (hopefully without too much crashing!). You'll come out far more confident on your bike after the nine-mile loop. I highly recommend doing the short
one-mile Slickrock practice trail
before embarking on the whole lollipop loop. It takes just a few minutes and is a nice gentle introduction to what's in store.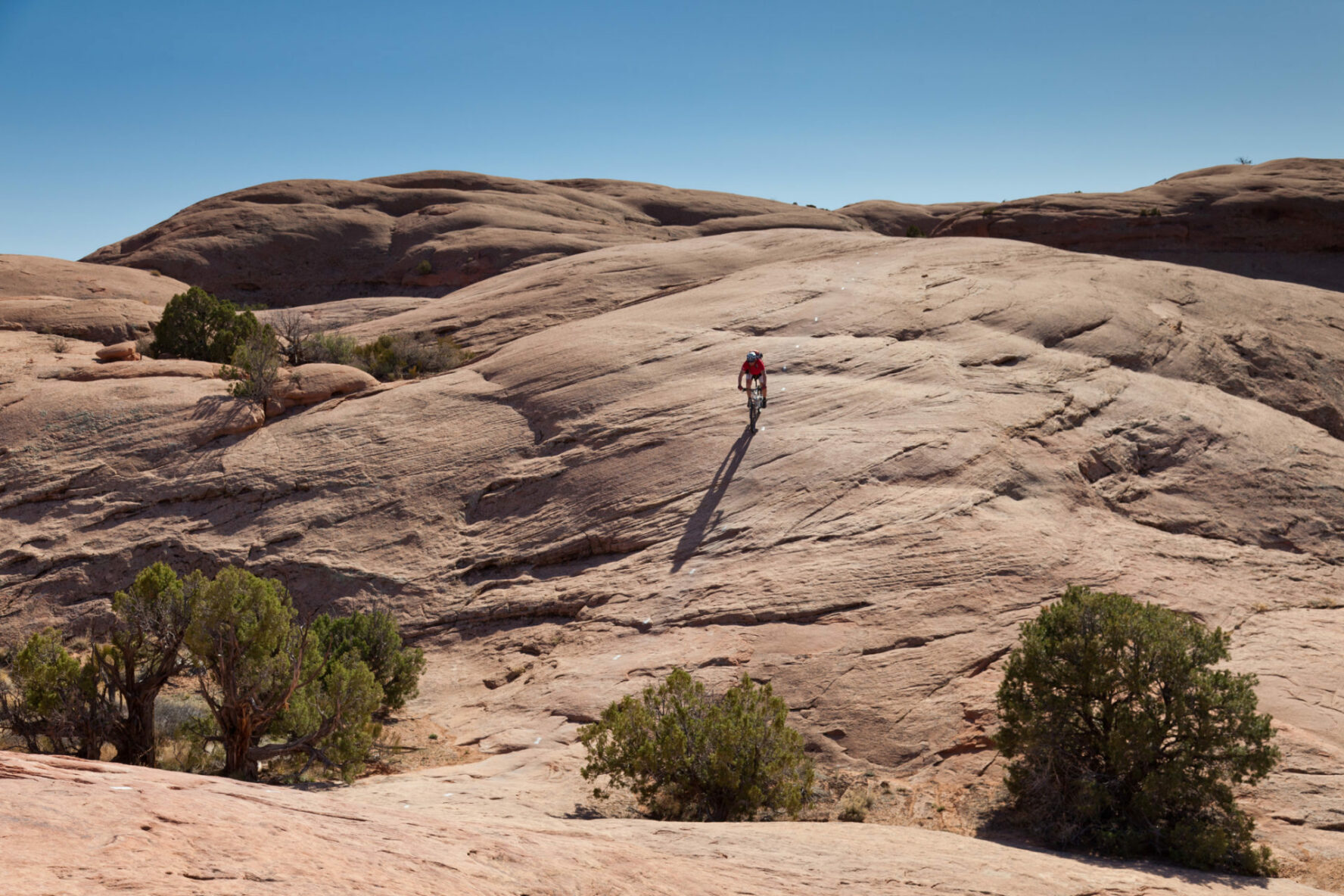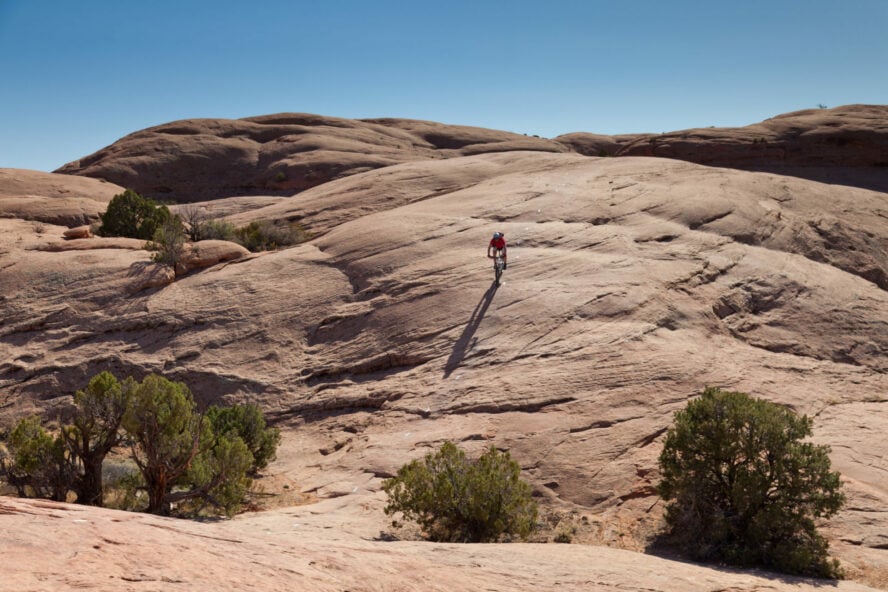 My advice for biking Moab's desert features
Because it's mostly rock and not traditional single-track, white dashes on the slickrock help you navigate the trail. You can veer off trail a little bit if something looks fun to ride down or jump off, but if you get too far off the trail it can sometimes be hard to find your way back. There are also a fair amount of sand traps between slick rock features. They look pretty benign but can swallow your tires and throw you off balance, so keep a heads up for those.
To get to Slickrock, drive through town and up to the Sand Flats Recreation area. A day pass for a private vehicle is $5 or $10 for a full week — plenty of time for multiple mountain bike tours in Moab.