One of my favorite things about living in SoCal is the ability to climb snow-free mountains in the winter. Sitton Peak (3,275 feet) is one of the better options in the area for a longer hike and a little elevation during January and February. Another plus is the abundance of federally designated wilderness in the area. This hiking trail near San Diego lets you escape to the remote-feeling San Mateo Canyon without having to travel too far from suburbia.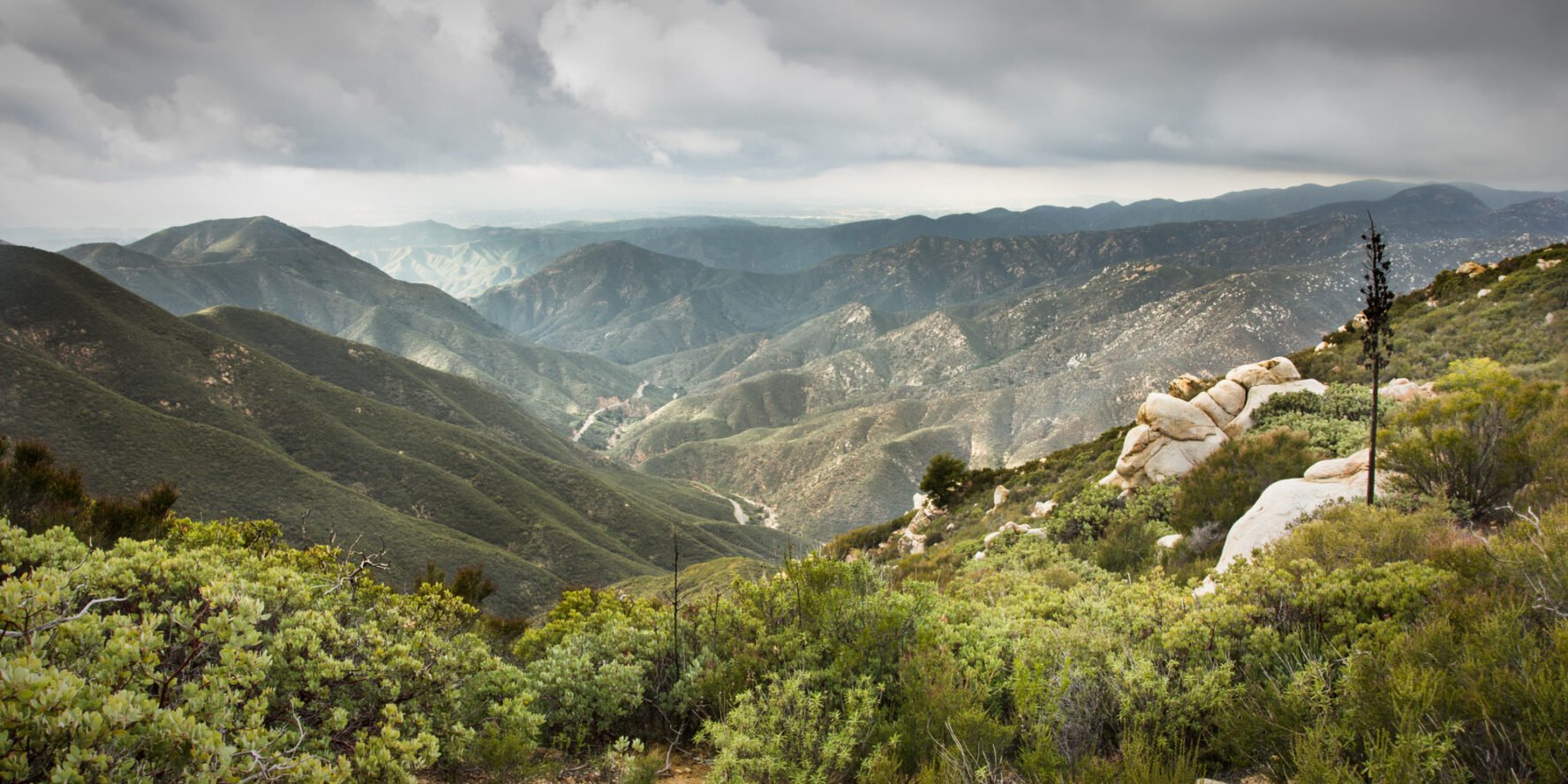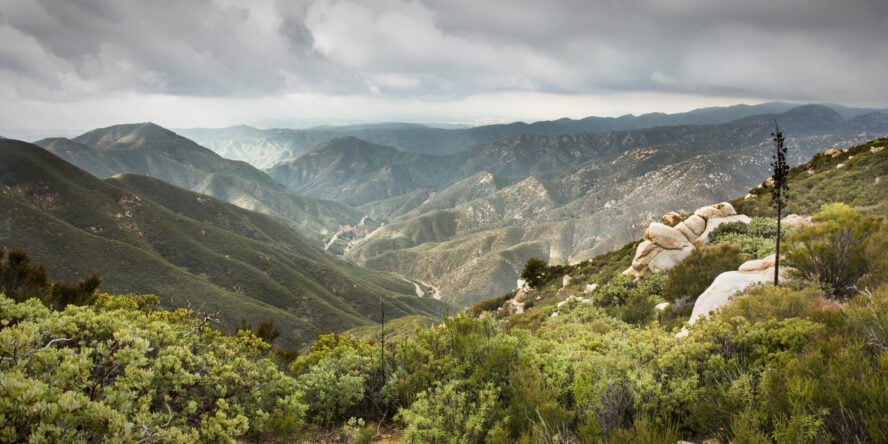 Small elevation, big trip
Start at the large parking lot off Ortega Highway (Highway 74) across from the Ortega Oaks Candy Store, which sells the required $5 Adventure Pass for parking. The lot is one of the rarities in this neck of the woods because it has potable water and you're going to want to top off your bottles before heading out.
The trail actually starts at the Bear Canyon Trailhead on the same side of the Highway as the Candy Store. Once the trail curls around the ridge, you cease to hear traffic as you descend among the oaks. Stay on the main trail for Sitton, turning right at a junction with the Morgan Trail (which leads back to a loop with the parking lot). You'll curl around some ravines until reaching an intersection with the Verdugo Truck Trail. You can continue on singletrack or take the Truck Trail—they both lead to your next landmark: Four Corners.
Oddly, Four Corners is actually a meeting point of five trails and roads. But who's counting? At this flat saddle, between higher points on the ridge, it has splendid views in both directions in part because the trees have thinned here. Follow the path up the Sitton Peak Truck Trail where the search begins for the true summit. There is a lesser defined trail that is not well maintained and the last quarter mile or so requires some scrambling or even bushwacking (depending on how overgrown it is). At the top you have your choice of summit sign pictures as there are usually a few lying around.
In the middle of it all
The first time I climbed Sitton I was surprised how steep the last push is, but pleased with the perch from the top. Afterall, the best part of this hike is the 360-views of the high peaks—San Jacinto, San Gorgonio, and even Cuyamaca or Palomar to the south—in all directions.