Stationed along the Pacific, San Diego has an outdoor sport for everyone. And while hiking in San Diego is its own level of awesome, the mountain biking truly takes the cake. Not to be underestimated are the city's 200+ canyons and hills that separate its many mesas​​—all geographical features that make for excellent MTB terrain. Couple the hundreds of miles of trails and over 260 days of sunny-to-mostly-sunny days and you've got the markings of a premiere mountain biking destination. Another unique appeal for bringing your bike to San Diego is the surf n' turf. Sure, you can eat that at about any restaurant, but in how many cities can you live it? In San Diego you can ride the mountains in the morning and surf in the sea in the afternoon.
San Diego was made with mountain bikers in mind
San Diego pretty much has two seasons: warm and warmer. And neither is ever too hot. The city typically gets less than 12" of rainfall per year, so this means there's months and months to get out and enjoy all the well-maintained trails. When you're here it might feel like everyone rides. The San Diego Mountain Biking Association has 1,000-plus members who steward the land and play a huge part in advocacy. Let's put it this way: there's even a Yelp page for the best trails in the area.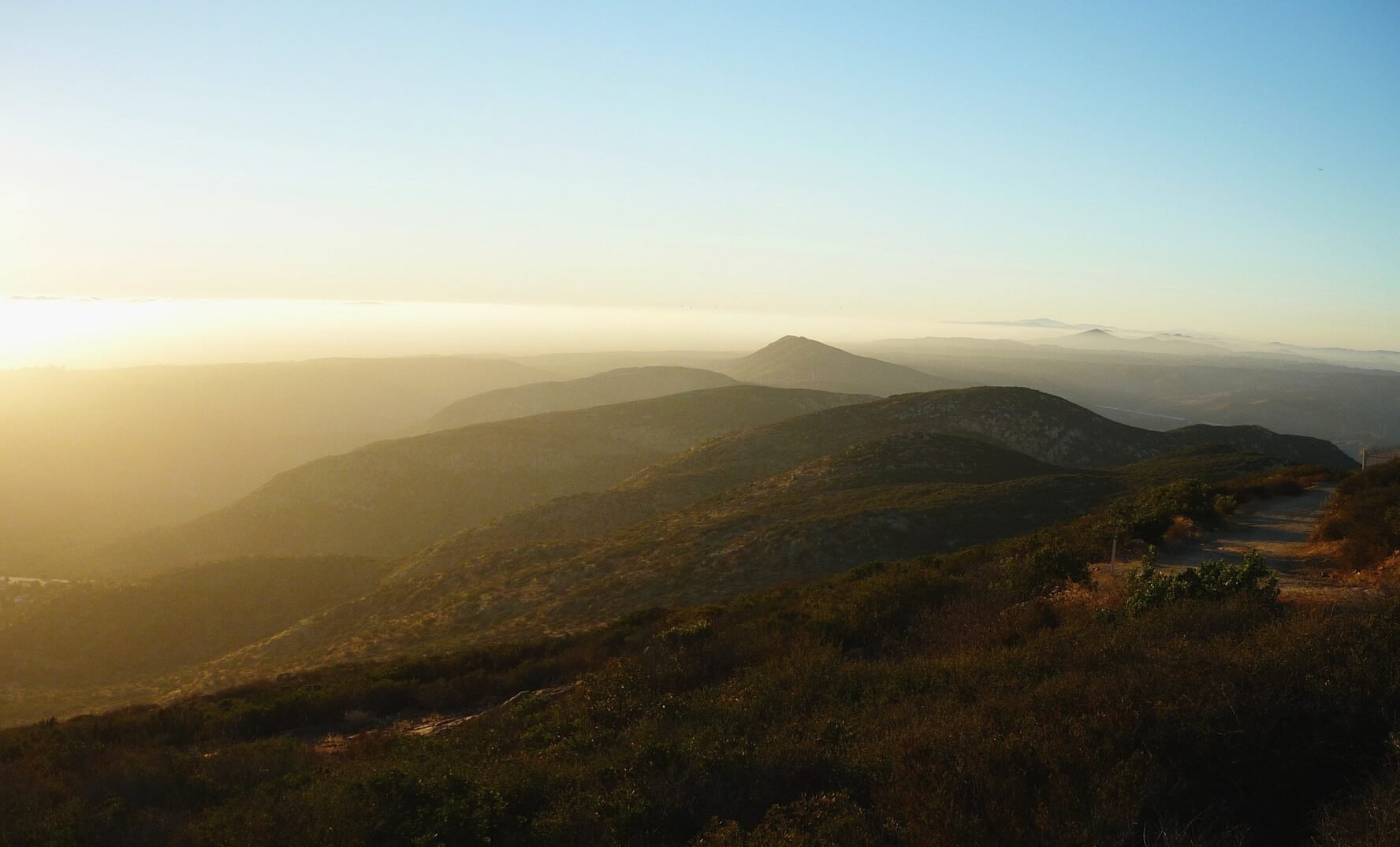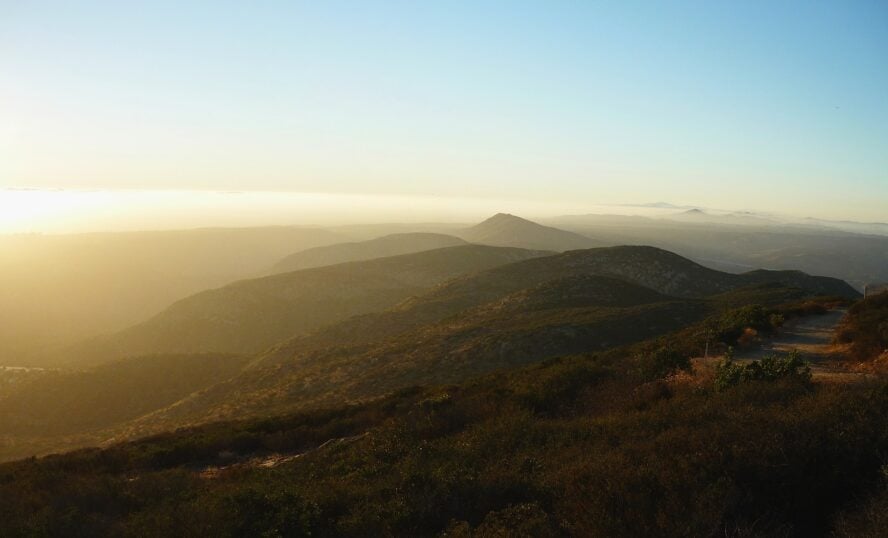 You can't go wrong with Noble Canyon
This is a 10 mile singletrack gem. Despite its relatively low elevation at 5,440 ft, you'll bike through alpine meadows and oak forests before you wind through SoCal chaparral and ending in the Anza-Borrego desert with vistas to rival the
best Joshua Tree hikes
. Many riders consider this to be the premier downhill ride in all of Southern California. The singletrack is narrow with plenty of switchbacks and huge, gnarly rocks. Two sections in particular, Stairway to Hell and Roman Road, are what make this course a technical delight. Bring extra protection and remember that there's no shame in walking your bike if needed.
See what San Diego is all about on Cowles Mountain
Cowles Mountain is a technical challenge, and best of all, it's right in the city. A 5.4 mile loop with a max 25% grade, this will get your lungs and legs pumping. The climbing starts immediately and seems not to end, but remember that every foot gained in elevation will be one you get to descend. The mental challenge comes from figuring out how to maneuver around railroad ties, rock gardens and well worn switchbacks.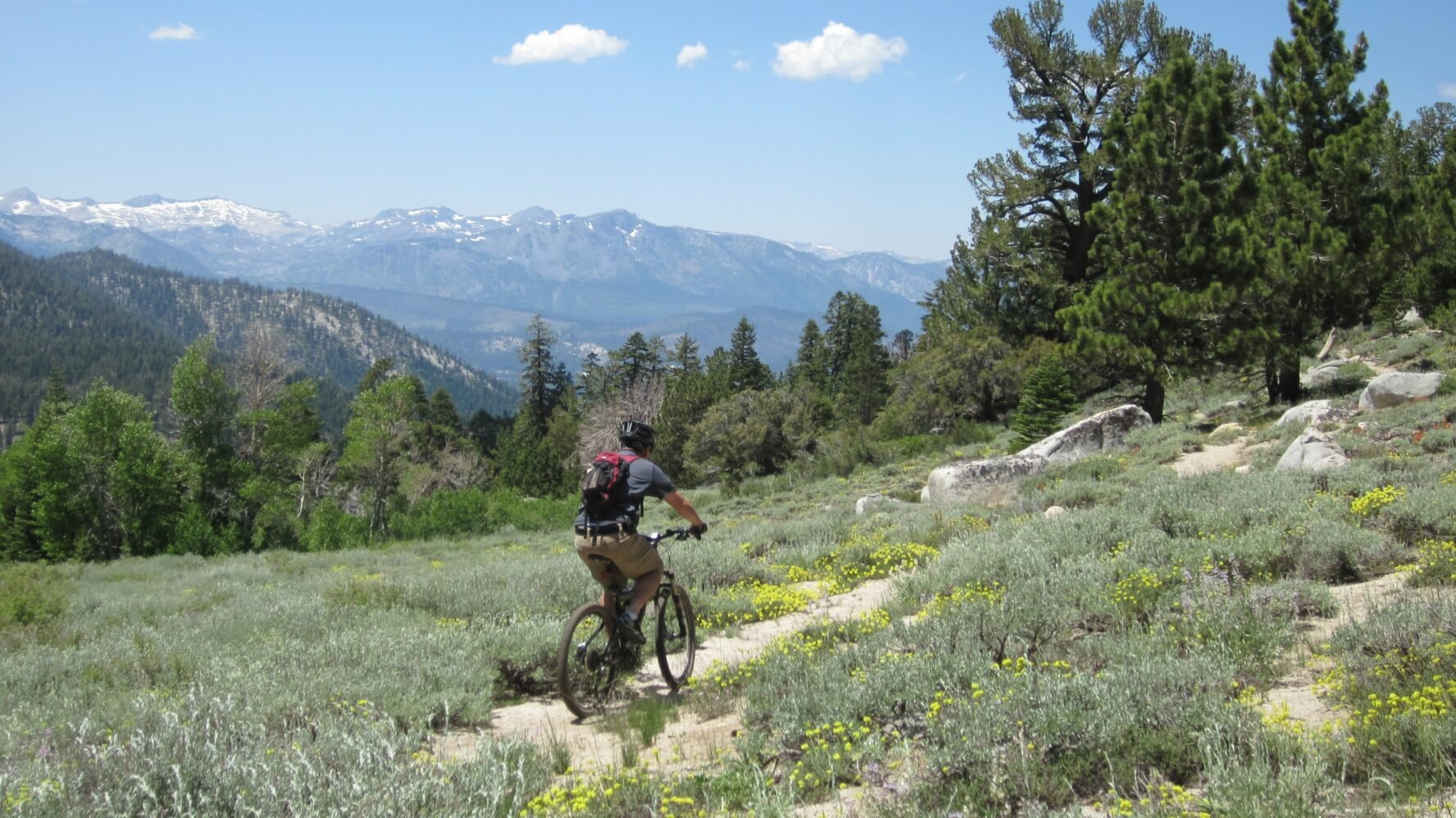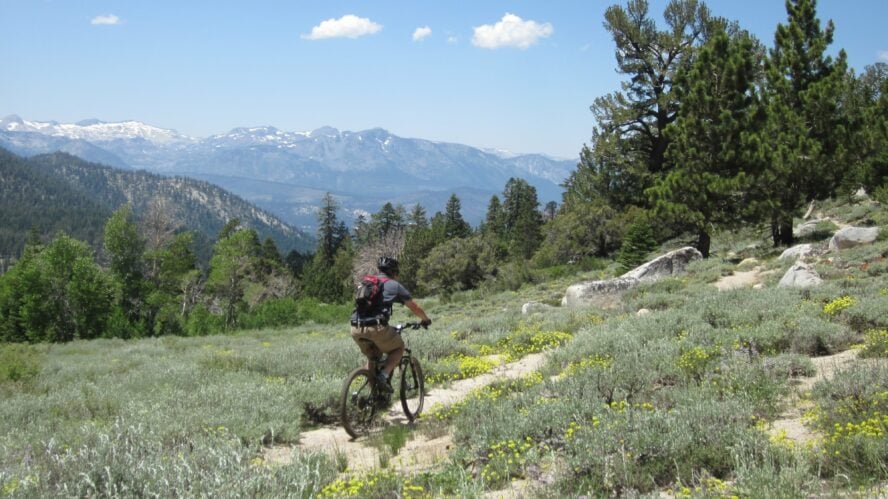 Explore the many trails of Black Mountain Open Space
The park is an example of a city and bike club working together to get the most out of shared urban spaces. Located in northern San Diego, the Open Space offers lots of lines for riders of all skill levels. One of the favored trails is the Lilac Miners Peak Loop, which is exemplary in its use of modern trail building with just enough loose rocks and flowy descent to make visitors and locals alike return for one more lap.