Moving on from the Les Deux, Bostjan takes us to neighboring Italy, where another popular ski destination has become a biking paradise: Livigno. Amid a moonscape of ice and mountains, the town is tucked into the Italian Alps close to the Swiss and Austrian borders. It still maintains a cozy alpine existence though, and also happens to be tax-free—always a welcome perk for a travel destination. Starting in town you get to choose your own adventure: On either side of the Aqua Granda, the river bisecting Livigno, two bike parks diverge. Carosello 3000 to the southeast serves up nearly 20 miles of newly constructed flow and enduro trails while Mottolino Fun Mountain on the northeast courses through the mountains on diverse terrain.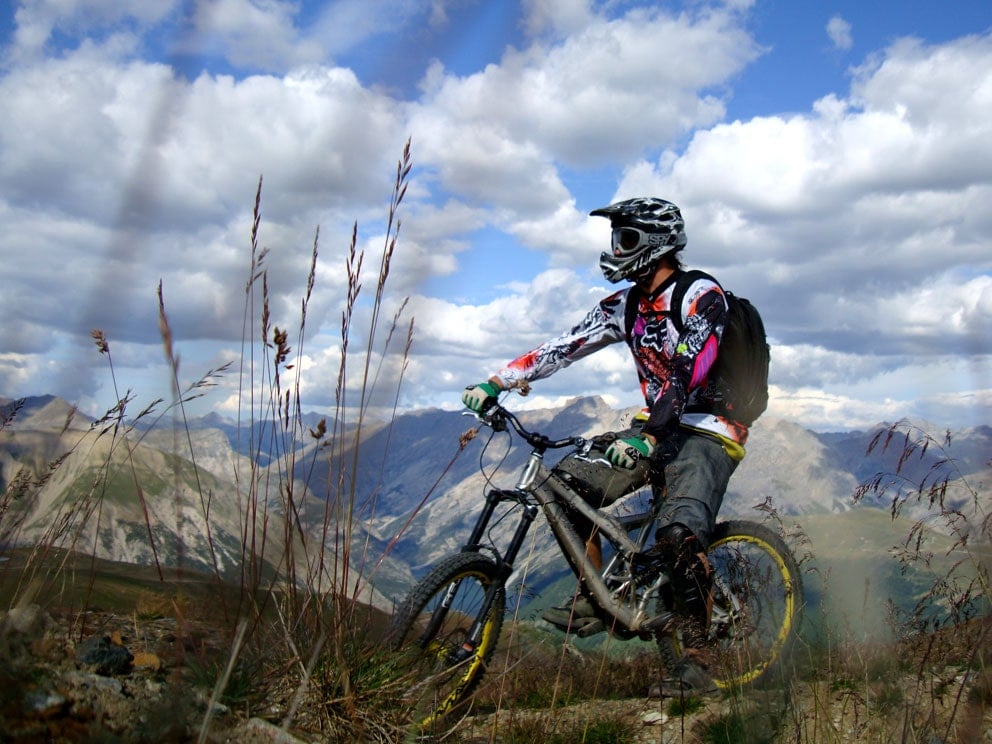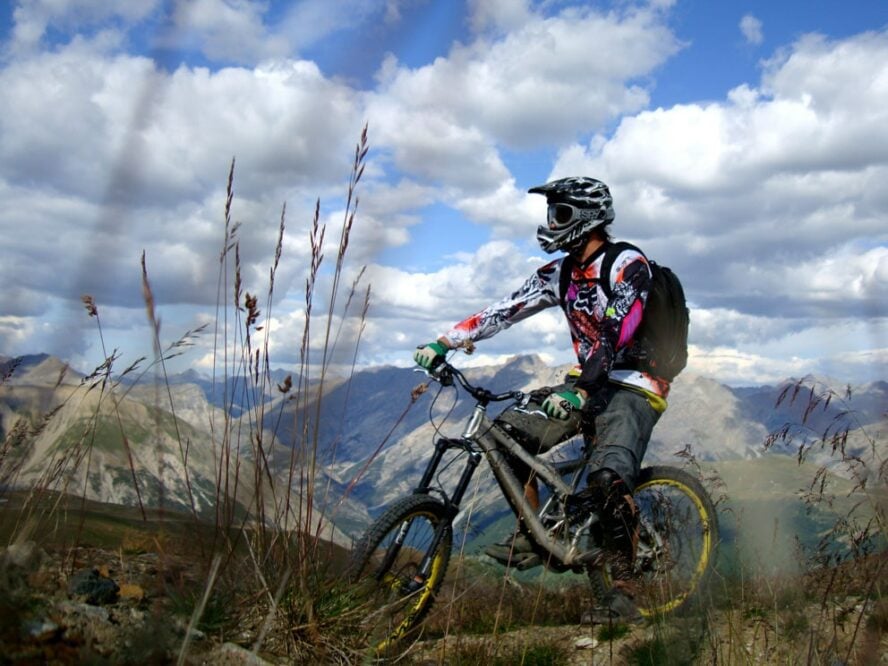 Choose your path
Of the two bike parks, Bostjan slightly prefers Mottolino with its 14 trails ranging from mild and flowy to steep and super fast fit for World Cup downhill riders. There is also a jump area with twisty wooden structures for adrenaline-hungry riders. Carosello 3000's bike park is newer to the area, but is quickly becoming a favorite for local and visiting mountain bikers alike, especially since it renovated all of its tracks in 2018. Here you'll find family friendly and entry-level trails accessible by cable cars. From the highest point you'll descend over 11,000 feet through alpine meadows and rock-strewn singletrack to rival the
best mountain bike trails in Sedona
. Electric bikes are also welcome here, so if you're traveling with a group that's not too MTB-savvy, everyone will have a chance to enjoy some downhill without much trouble. Riding in both parks is a blast, says Bostjan, but his beaming smile shares more than words ever could.