Les Deux Alpes is the full package. This huge, high altitude mountain biking area was primarily known as a popular winter destination for in-bound resort skiers. But that changed around 2007 when they opened for mountain biking in the off-season. A little more than a decade later, there are now about 70 miles of singletrack among 21 different trails, and today "Les 2" is known for hosting the finest mountain biking trails in France, and some of the best in the world.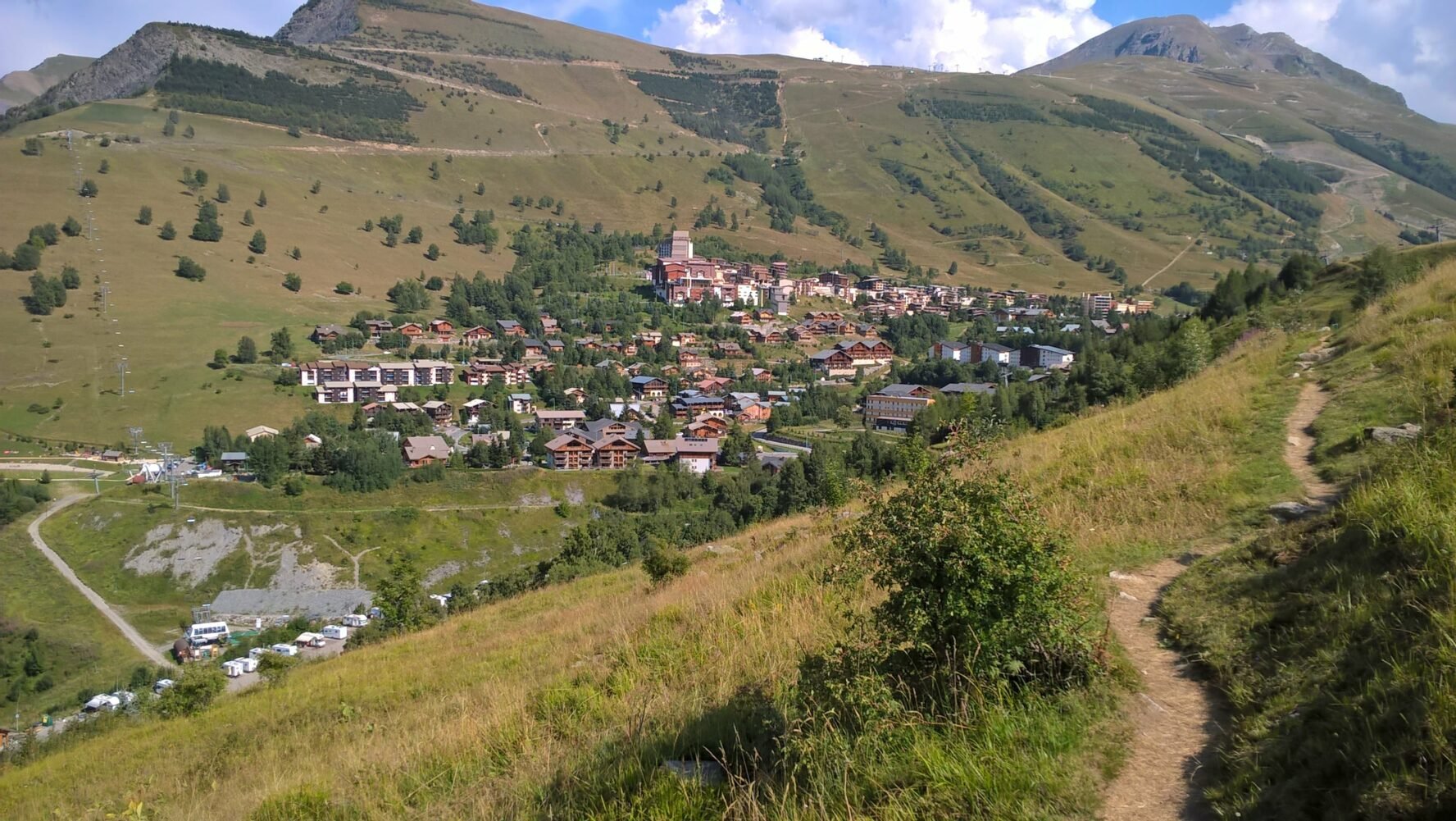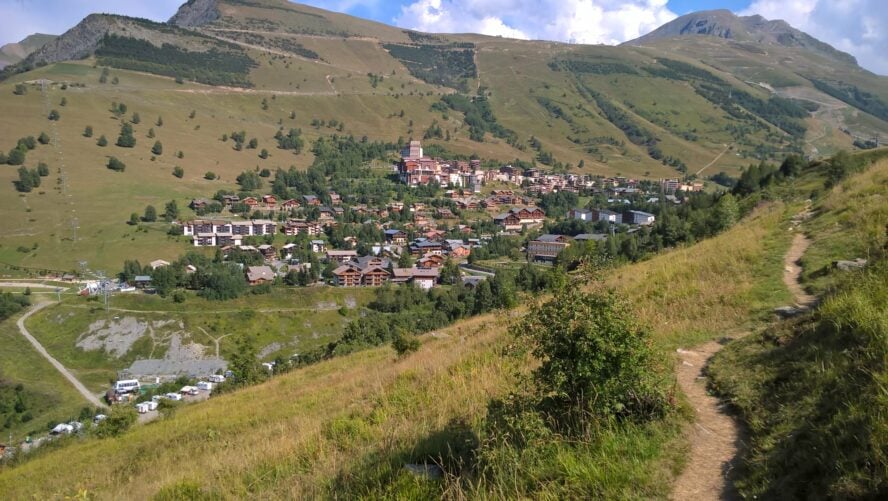 Ski and bike all in one day
The park features four rideable sectors and 7,500 feet of vertical drop—which translates into some rides lasting an hour and 45 minutes! While the park is geared towards pros and experienced riders with its impressive downhill, enduro, and cross country offerings, there are a fair amount of "Easy 2 Ride" sections within the lower reaches.
No matter which section you decide to ride, you'll see the terrain switch from stunning glacier and alpine tracks that evoke the mountain biking in Colorado to verdant meadows and valleys in the blink of an eye. It'll pass so quickly that you'll miss out on all the amazing views around you if you're bombing down too fast. At this point in the conversation, Bostjan's face broadens into a grin. "But that's not all!", he tells us. If for some reason you need a break from mountain biking you can change sports. Trade your bike for a pair of skis and head up to the Girose and Mont-de-Lans glaciers for some pristine Alpine powder—a rare and awesome flex for any resort.
Experience epic singletrack that the pros flock to
Les Deux is brimming with visitors year-round as skiers and bikers pack its amazing tracks. According to Bostjan, his groups never seem to mind the crowds because the singletrack is just that great. In 2008, the legendary Crankworx MTB festival had its first Europe iteration here, bringing many of the best trail shapers from Canada and Whistler to help build new lines. "Perfection," says Bostjan. "I think Whistler might be the best, but it's so much smaller," he offers. Lucky for you, Les Deux, with all it's world class trails and grand scale, is one of the few resorts that has something for everyone.