The Navajo Rocks area has a little bit of everything and is my favorite place to get warmed up on day one. The scenery is beautiful up here. I like to take a snack break on top of some of the high points on the Rocky Tops trail to look out at the La Sals, which are usually still capped with snow in the spring. There's dirt, slickrock, a few challenging tech sections, and some flowy descents. It's enough to keep advanced riders entertained while letting more intermediate riders get their feet wet in the world of desert riding. A few off-camber sections and short but steep climbs introduce the unique feeling of riding on slickrock, and always help remind me how to trust my bike in this new environment.
I wouldn't consider this a true beginner trail (Check out the
Moab Brand Trails
closer to Highway 191 for never-ever riders) but it's a great place to start if you've got a little riding under your belt already.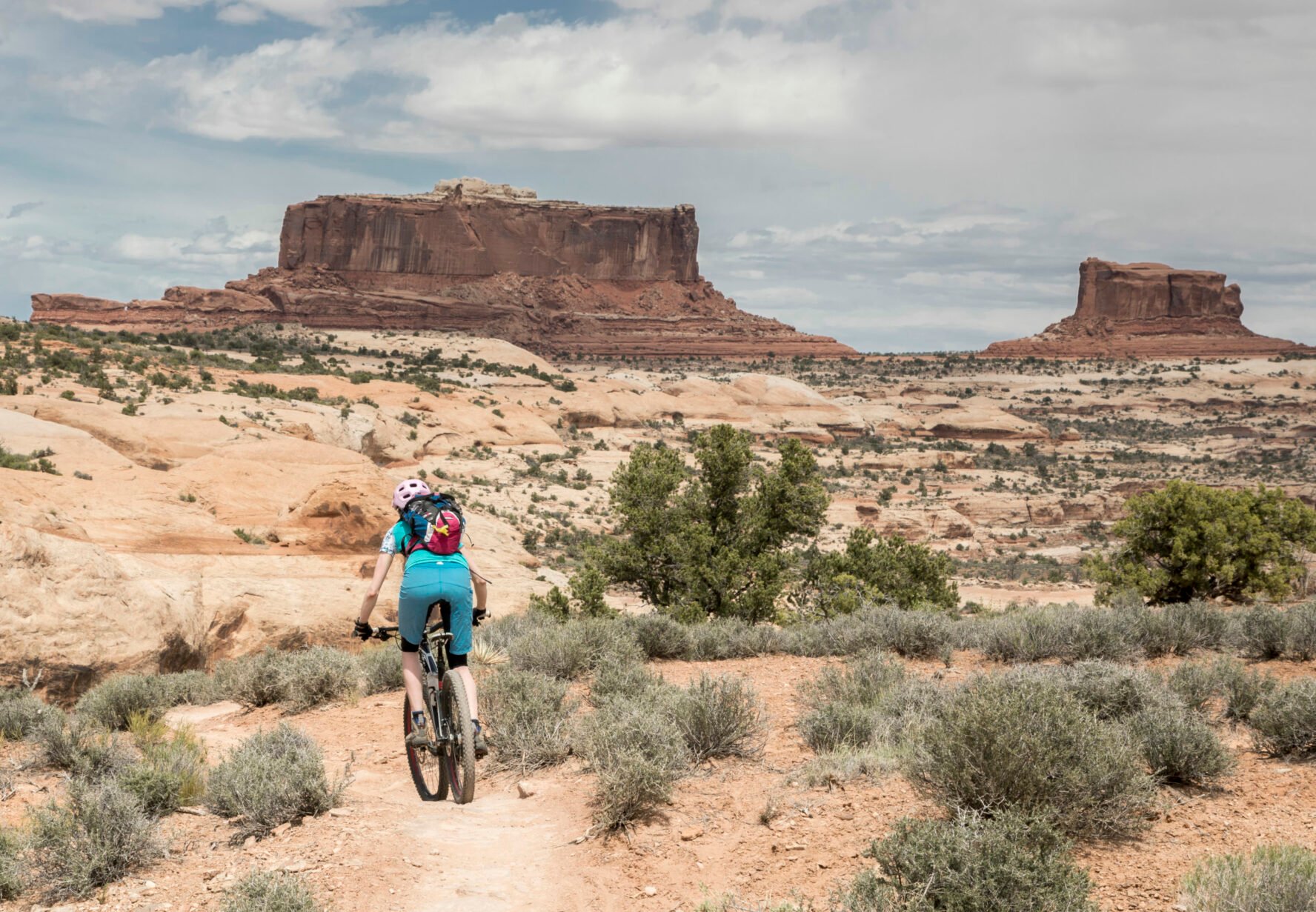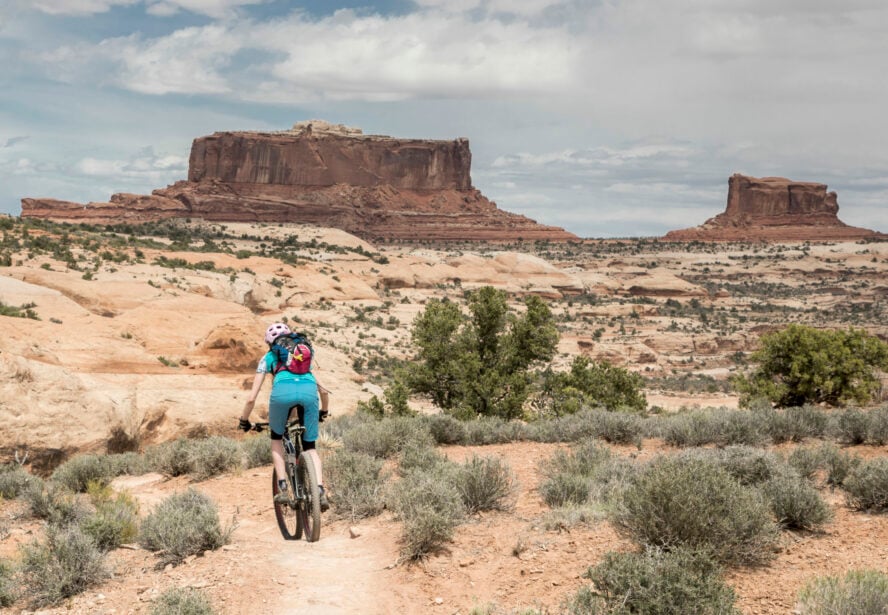 Slickrock on Ramblin' is my favorite section of the trail in Moab
I like to park at the overflow lot, east of the main Navajo Rocks parking lot and start on Rocky Tops to ride the whole thing clockwise. The entire loop is about 17 miles, but if you're looking for a sub 10-mile loop, ride Rocky Tops to Middle Earth, cross the road, and hop on Ramblin to finish it out. You'll be in for about 1,000 feet of climbing total and around 9 miles. The fast and swoopy waves of slickrock in the middle of Ramblin' is one of my favorite sections of trail in all of Moab.