1. Lamar River Trail to Cache Creek
Lamar Valley is the place to be for wildlife viewing. Like stepping into a scene from a classic old western movie, herds of bison roam through the wide sweeping valleys and the vast meadow expanses make it a prime location for spotting for bears, pronghorn, elk, coyotes and badgers; within the park, it's the place to spot wolves. With such an abundance of wildlife in the area, stay alert and pack your bear spray.
Hiking to Lamar River
This easy hike begins at the Soda Butte Creek trailhead, where you'll cross the creek via a bridge (bird watchers should keep an eye out for songbirds and waterfowl here). As you continue on through the meadow, you might have the opportunity to spot the park's unofficial resident mascot: the bison.
At the right time of year, this area will be covered in wildflowers, with peak season for wildflower viewing generally starting in June and extending through July. After a mile and a half, you'll reach the junction. Continue straight on Specimen Ridge Trail for another mile or so, and you'll reach Lamar River—the spot to sit down with your picnic lunch and enjoy the scenery. When you're ready, head back the way you came.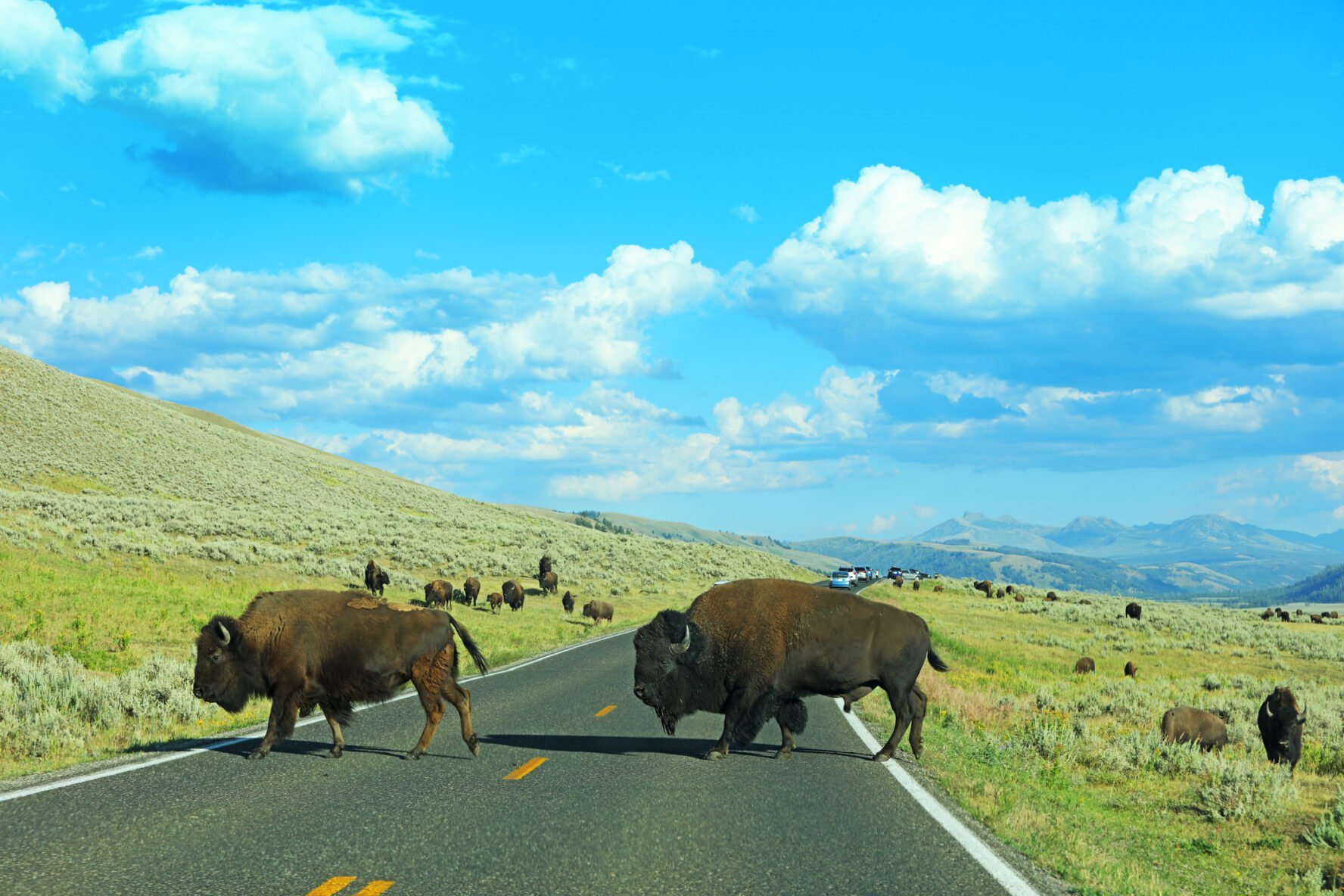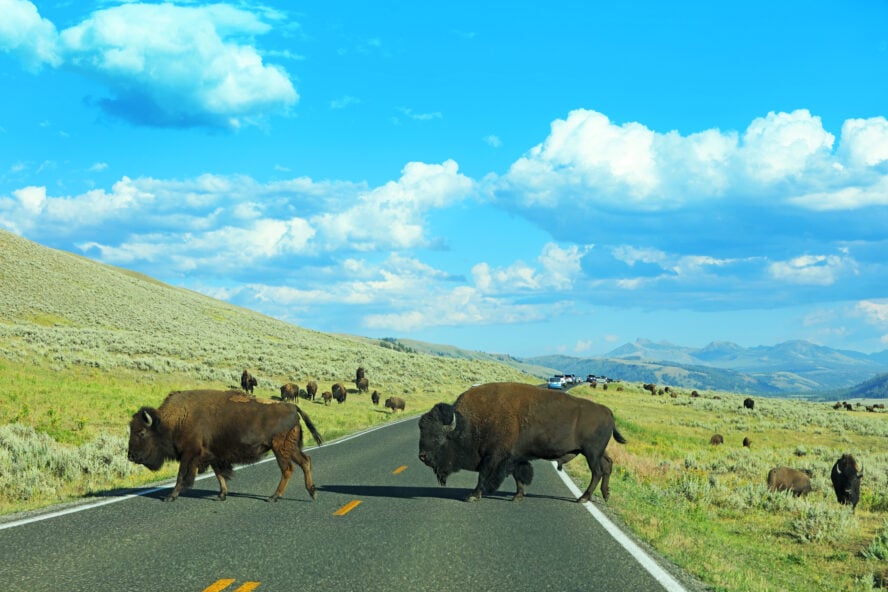 Continuing on to Cache Creek
Opting for the longer route through to Cache Creek (adding another two or so miles), you'll be trading in the meadows for woodland and mountain views as you hike. Back at the junction, turn left to stay on Lamar River Trail instead of continuing straight on Specimen Ridge.
Hiking through a narrow valley flanked by Mt. Norris and Amethyst Mountain, you'll gain a few hundred feet as you head to the base of Mt. Norris. There are some fun spring stream crossings, too. After a little more than 1.5 miles, you'll reach the Cache Creek Trail junction; continuing straight will take you to the creek. Another half mile more, and you'll be sitting on its banks.
If you took this route, this is where you want to sit down, wet your feet and have a snack before heading back the way you came. If you're backcountry camping, you'll be looking for sites EL1 and EL2.
An option for advanced hikers
For those looking for the epic Lamar Valley experience, hike Specimen Ridge. It's 17 miles, 3,000 feet of elevation gain, and has postcard views of Lamar Valley and the Grand Canyon of Yellowstone.
Starting along Specimen Ridge from the Lamar River trailhead means you have to do the hard climbing right off the bat, but you'll have a more gradual descent on the other end. Other than the views, highlights of this trail include fording the Lamar River (check conditions beforehand) and hiking to the peak of Yellowstone's Amethyst Mountain (9,600 feet).