backpacking in Big Sur
. Tahoe is also the ancestral lands of the Washoe or Wašišiw. Lover's Leap, a 250 to 600 foot granite formation, stands out on the horizon near US Highway 50. Named one of the "50 Classic Climbs of North America," Traveler Buttress is one of the main attractions. Classic
guided climbing in Lake Tahoe
is available to show you the best sections for your goals in the Sierras. Classic moderates that I can recommend include Bear's Reach (5.7) and Corrugation Corner (5.7, but I feel it's more of a 5.8) are ideal for multi-pitch routes. The granite contains not-to-be missed horizontal dikes. The rock also feels like it was built to be climbed. I always enjoy watching this video of Dan Osman speed soloing Bear's Reach before climbing at Lover's Leap. It's a classic Lake Tahoe production.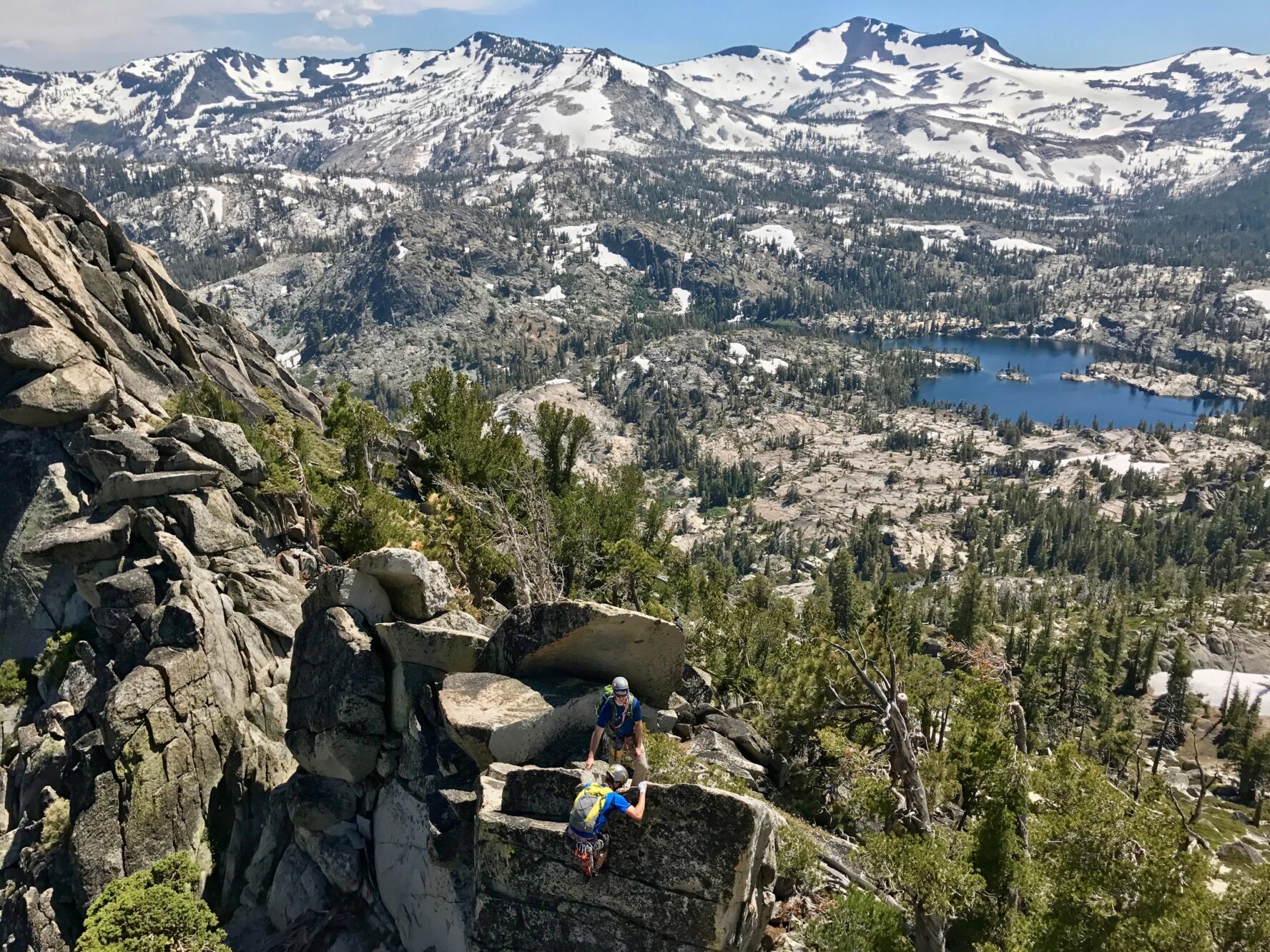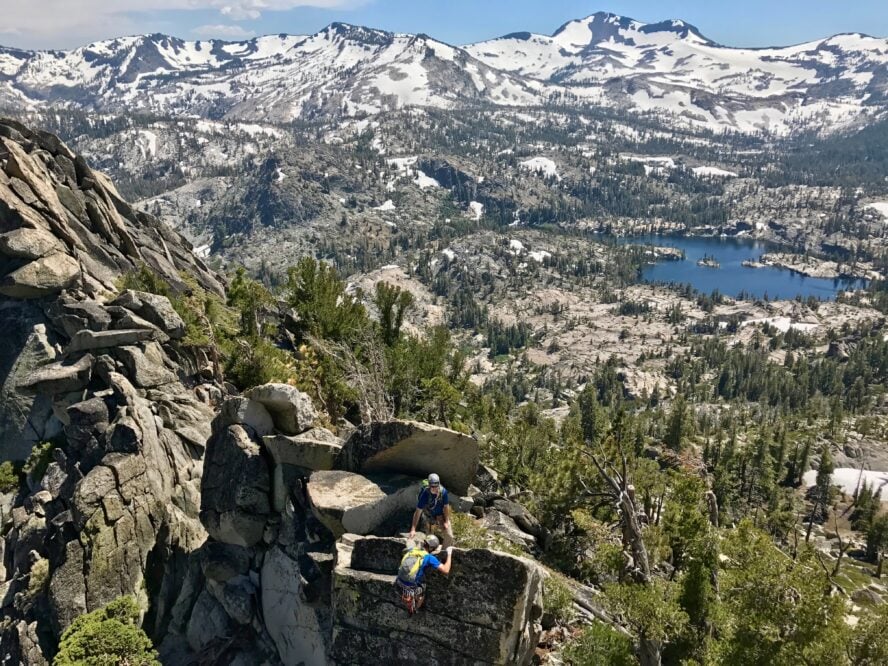 Donner Summit delivers challenging traditional and sport climbing
You will find a hard granite closer to the Tahoe-adjacent town of Truckee, as well as at the Donner Summit. Yes, that Donner. Routes are mixed with single pitch and multi-pitch classic and sport climbing. Anyone looking for bouldering won't be disappointed. Head to exits 174 and 184 along Interstate-80 to reach the Pacific Crest Trail. The California section of the PCT is the main approach to much of the
climbing in the area
. The Snowshed Wall and Black Wall are also worth checking out for traditional California rock climbing. Also, prepare for more challenging climbing: most begin at 5.9.
Things to know before climbing near Lake Tahoe
Head to Lake Tahoe for spring to fall climbs. Most of the climbing areas are 5,000 feet, so it's best left for skiing in the winter. Camping is found nearby on Forest Service Land, but it's not also clear what is public land or private property. It's best to know where you're headed and confirm on a map. I highly recommend the guiding service, Alpenglow Expeditions. They are respectful of the environment here and are part of a strong local community. Plus, all that with local knowledge will help you find the best routes for your goals with more than a few pointers from certified instructors and guides.
Lake Tahoe is a series of granite outcrops encircling a massive lake with some of the best climbing in the Sierras, and big water views to rival the