The Grand Canyon is a destination for travelers from around the world, but many of them never leave the rim. While simply standing at the edge of the precipice might be enough for some people, descending and ascending the Grand Canyon is something every avid (and fit) hiker should do in their lifetime. The Bright Angel Trail is the most popular way to descend from the South Rim to the Colorado River, and hikers can choose to hike back the way they came, or take the South Kaibab Trail back to the South Rim. This hike is no joke – the descent plunges hikers over 4,000' from rim to river, and those are all distances you'll need to hike back up.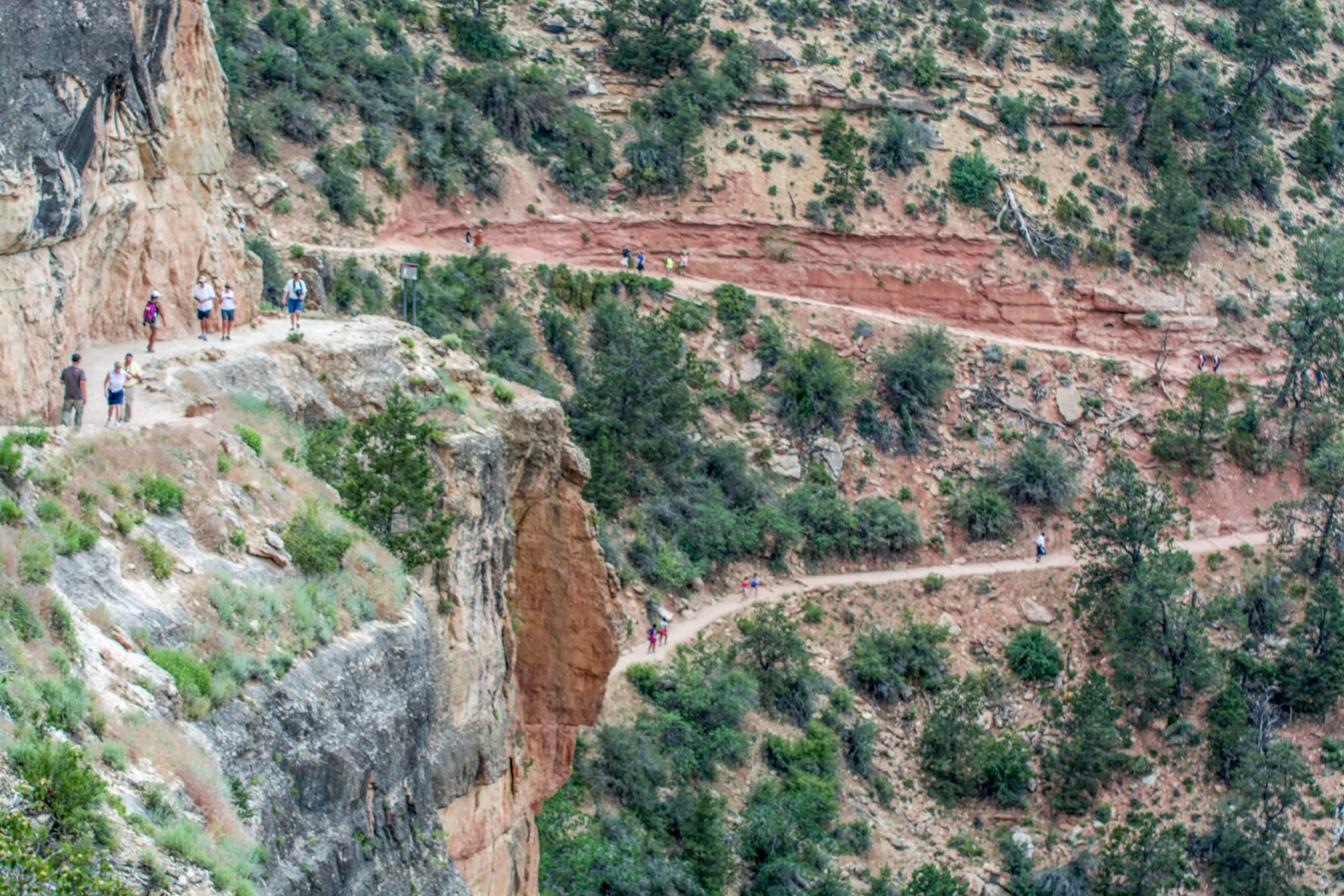 Advice for hiking in the Grand Canyon
Before setting out to hike from rim to river, be sure your fitness and preparation are up to snuff. Each year, hikers run out of water, underestimate the difficulty of the trail, and find themselves in dangerous or deadly situations. I hiked rim-to-rim during the shoulder season, and was pretty astounded by how challenging the climb out was. I considered myself to be in good shape when I set out, but felt the effects of thousands of feet of climbing for a week after the hike. That said, the Grand Canyon is truly a life-list hiking destination, and traversing from rim to river or rim-to-rim is something you'll never forget. In its entirety, the Grand Canyon National Park has five ecosystems. Hikers venturing from the South Rim of the river to the North Rim will hike through everything from riparian to desert scrubland to boreal forest.