7. Cholla Cactus Garden Loop
One of the best short day hikes in Joshua Tree, the 0.25-mile loop through the Cholla Cactus Garden is a must-see for every Joshua Tree visitor. Located on the less-visited Pinto Basin Road, the cactus garden is the only hike described here that lies in the Colorado Desert, not far from the transition zone separating the Mojave Desert.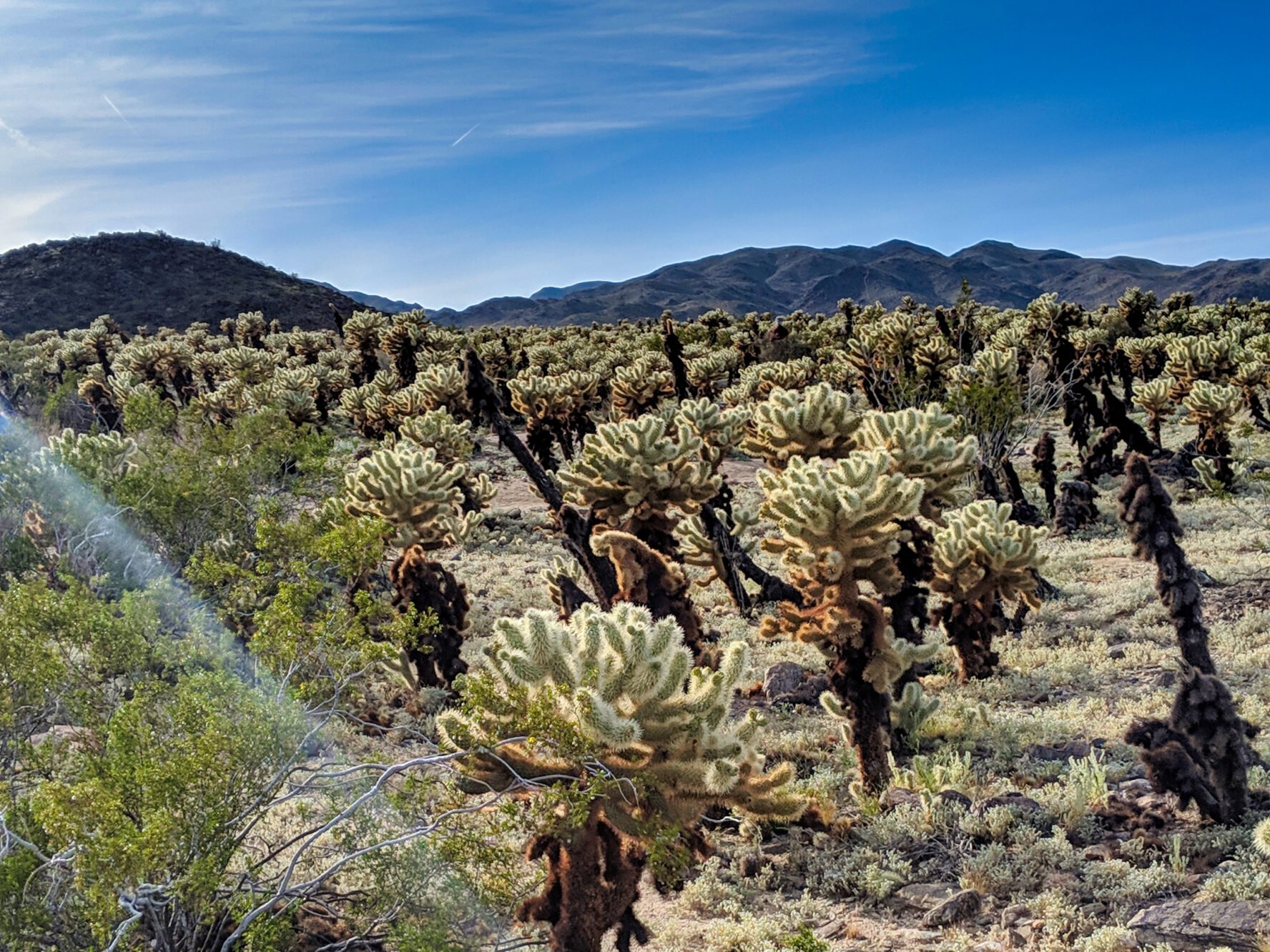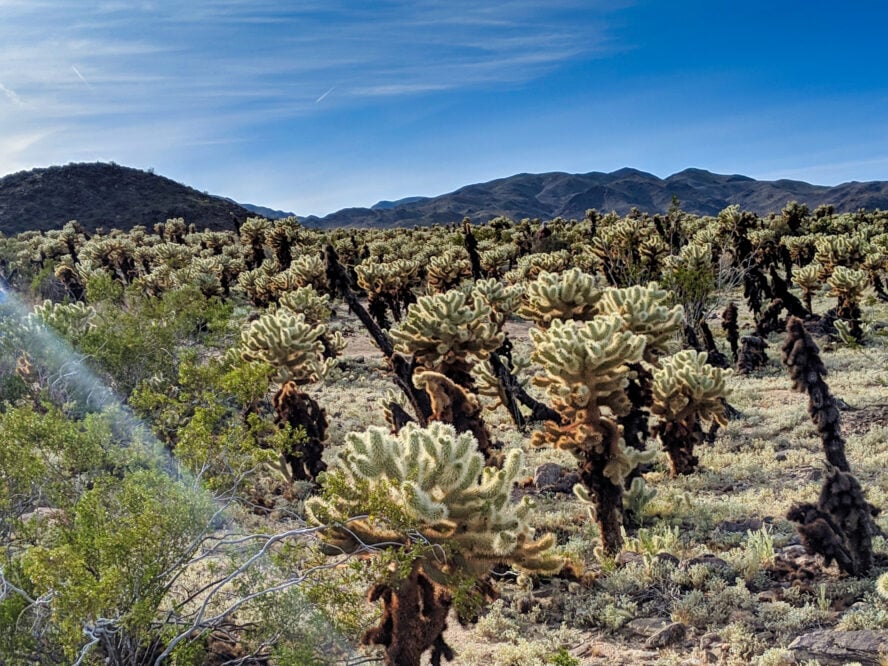 Despite the long drive, I like visiting the cactus garden because it's botanically and geologically unlike so many of the more popular hikes in the park. It has the otherworldly charm of the hikes in Southern Utah, but with a prickly twist. Sure, given that it's an easy hike, it does get crowded. But catching sunrise or sunset set over the cholla is one of the most magical experiences I've had in Joshua Tree National Park.
How to hike the Cholla Cactus Garden
Located smack in the middle of the park, the Cholla Cactus Garden is accessible from three different entrances. From the North Entrance Station, take Park Boulevard to Pinto Basin Road, pass White Tank Campground, and follow it through Wilson Canyon to the Garden. From The West Entrance, take Park Boulevard and turn right onto Pinto Basin Road.
From the Cottonwood Ranger Station, take Pinto Basin Road past Ocotillo Basin. The trail itself is an elevated wooden platform designed to protect the cactus and your feet from impacting each other. Stay on the trail and wear close-toed shoes and be cactus-aware. Many people have been spiked inadvertently by the densely populated cacti.