2. Cascada de la Concepción (Aculco), Mexico
Cascada de la Concepción is an exquisite rhyolite crack climbing spot just outside Aculco de Espinoza, the town where I live. Here, nestled amongst 60-foot protected oak trees is a winding scenic gorge with a gorgeous cascading waterfall.
When you venture into Aculco, where the water knots, columns from old lava flows line the river valley creating a collection of the greatest splitters in Mexico, and maybe North America. Say what you will about the stellar cracking climbing in Indian Creek, but I'll argue this is even better. This bending hollow features 30 m walls of splitter fun, everything from hand and finger jams to gnarly off widths, and opportunities for sun or shade whatever the time of day.
What makes it so special is the vesicular texture of this particular stone; pitted with many cavities it is soft on the skin. Believe me, that is something you will especially appreciate when jamming day in, day out, making this a paradise for dialing your crack climbing skills.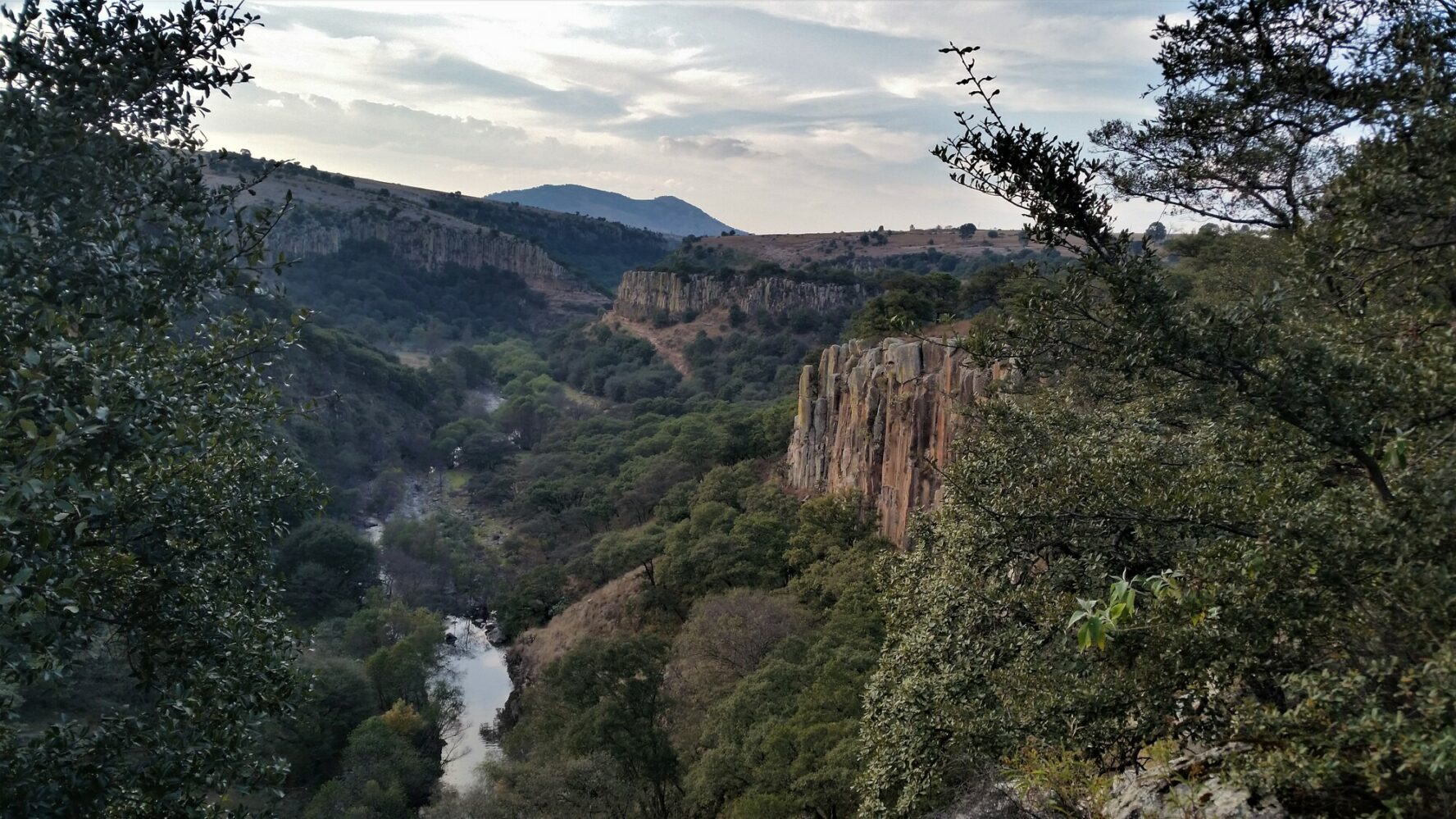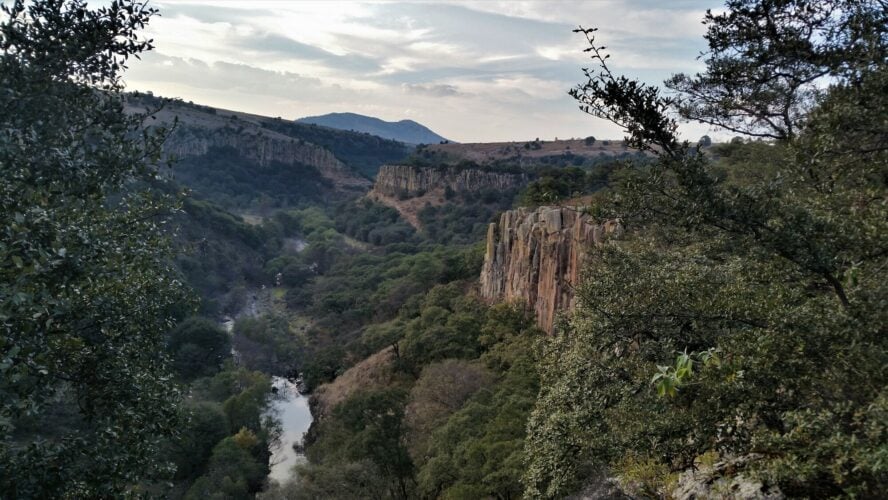 Welcome to the land of 5.10s
You can find anything from 5.7 to 5.12, but 5.10 is the staple grade here. It is an excellent place to build out your library of moves because the cracks are technically demanding and no two are alike. You'll also work your endurance. As soon as you touch the wall, it is game on until you reach the top of these epic crackathons since very few routes have a good rest. The very second you stop trying, you start falling, but that's what makes these dead vertical cracks fun!
…And bonafide caballeros
Other than perfect splitters, this is a land of cowboys. These hard working farmers work the fields using horses and mules, and pick their harvest with a careful hand. This carries over to the end products; if homemade cheese, pastries, and ice cream make your mouth water, you've come to the right place.