I could be perfectly content coming to Moab and just riding Captain Ahab over and over again. An MTB tour on the Amasa Back Trail features some of Moab's best enduro-style riding with fast descents over steep rolls, drops, and ledgy features. To access Upper and Lower Ahab, you'll climb the Hymasa trail, a quick and fun climb over slickrock with some punchy sections. Overall, get ready for a really doable ascent.
My recommendations for riding Lower and Upper Ahab
The first time I rode in this area I felt pretty intimidated by Ahab and just rode Hymasa as an out and back. It was the perfect warm up for the big ledges and drops on Lower Ahab. From the top of Hymasa you can hop on Upper Ahab, which still has some climbing interspersed with fun rock tech. Lower Ahab is pure gravity all the way down to the creek. If you want a shorter loop, you can just ride the lower section.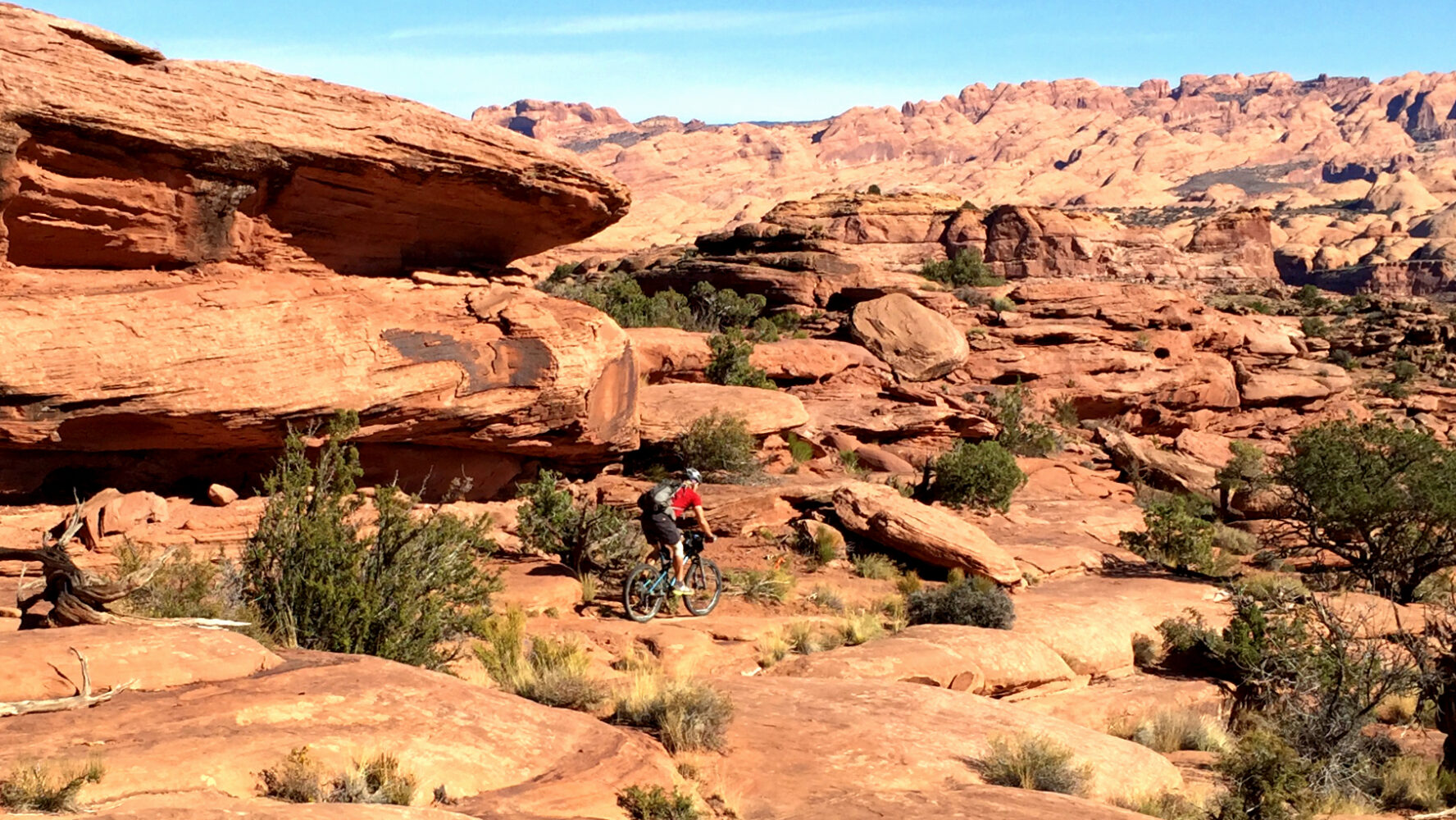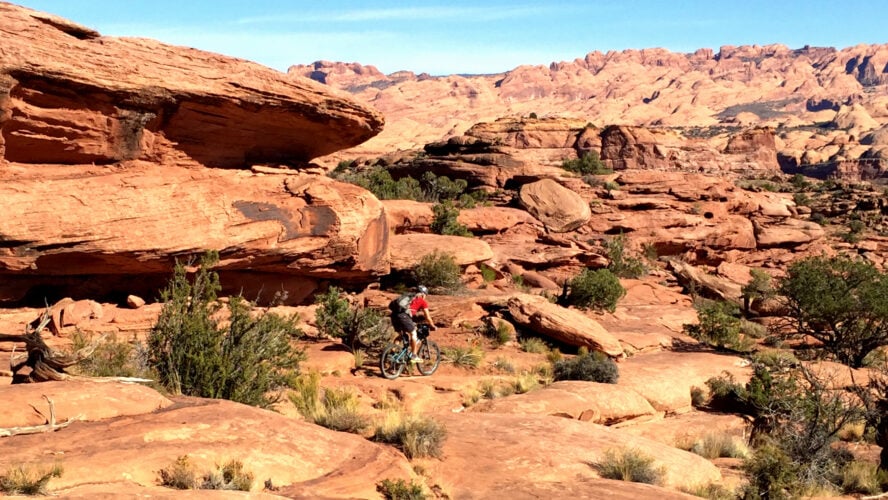 Like many of Moab's mountain biking trips, Captain Ahab is fun to ride a few times as you learn to trust what's around each corner and where to keep your speed. I like to just lap the lower section sometimes. You'll cross tons of Jeep trails up here (Cliff Hanger is a famous Moab 4×4 trail) and during the high season you'll likely see some overly confident drivers cruxing out on large rock steps.
If you want to add on to the loop, a quick out and back to
Pothole Arch
via a mile or so on Cliff Hanger is a fun way to extend the ride.