When I heard my friend Crystal Veness's words about Cape Town, I couldn't have found a better introduction to this world-famous but also extreme kitesurf spot: "The scenery will steal your heart and the wind will knock you off your feet. It sounds pretty intense – and it is, in all the best ways."
Although it's famous for hosting some of the best surfing in the world, I only started acknowledging Cape Town as a great kite spot on my second visit, after eight years of kitesurfing already. Similar to the kiteboarding in Cape Verde, the conditions are rough and can get very extreme, so it's only for intermediate to advanced kitesurfers who can deal with the big waves and strong winds.
Cape Town is the winter destination for kitesurfing
That being said, Cape Town has a very special kind of magic: the long white sandy beaches, iconic Table Mountain covered with clouds, bright skies, the warm summer air and cold water. In the Blouberg area where all the kitesurfing happens, which is a 30-minute drive from Cape Town Center (with no traffic), you'll bump into pretty much all the kitesurf pros on a daily basis as it's the one and only winter destination. Sunset sessions are magical, days are long (especially if you come from the European winter), the food is amazing and wine tasting should definitely be on your to-do-list, along with hiking (or taking the cable car) up Table Mountain.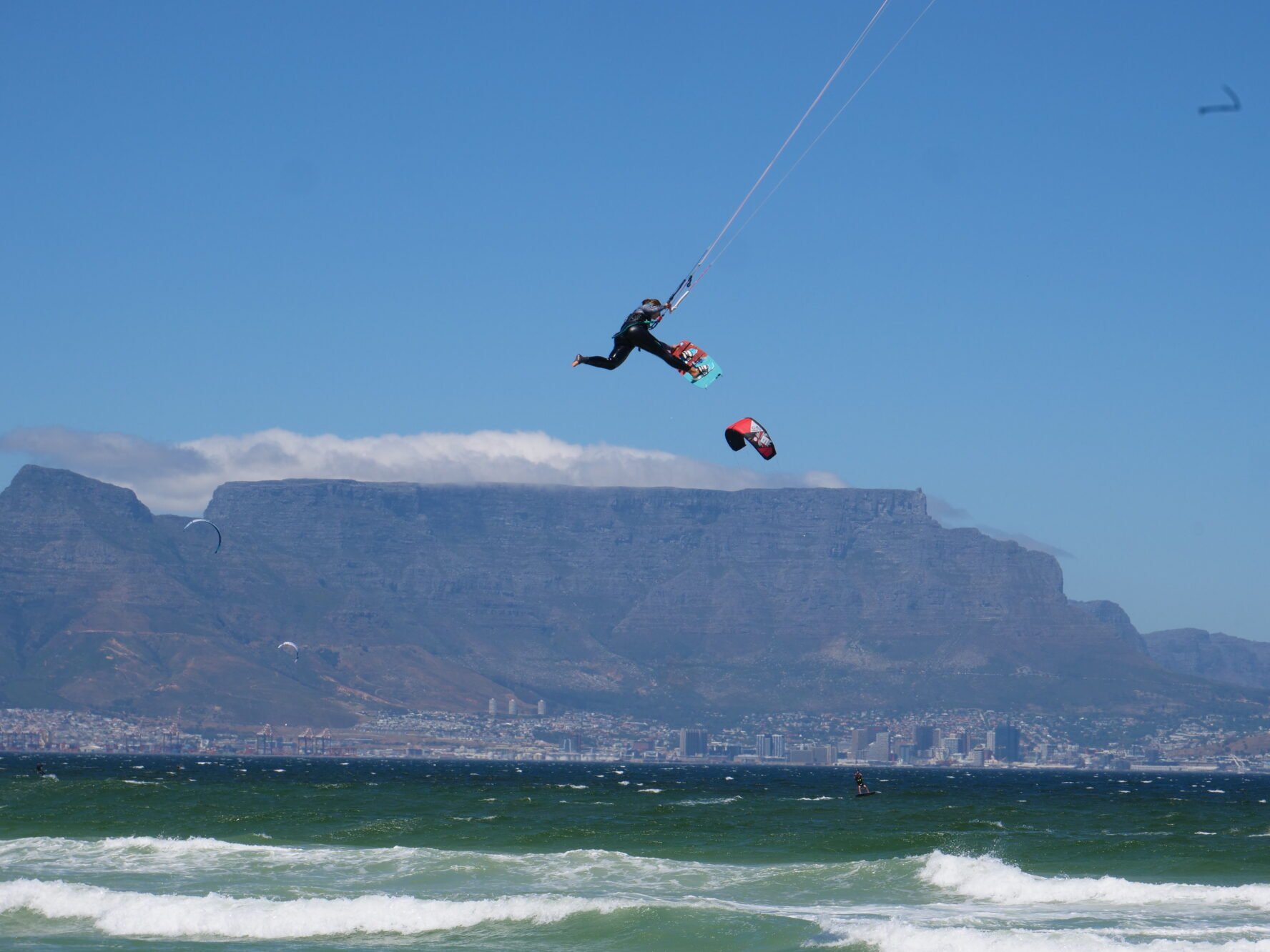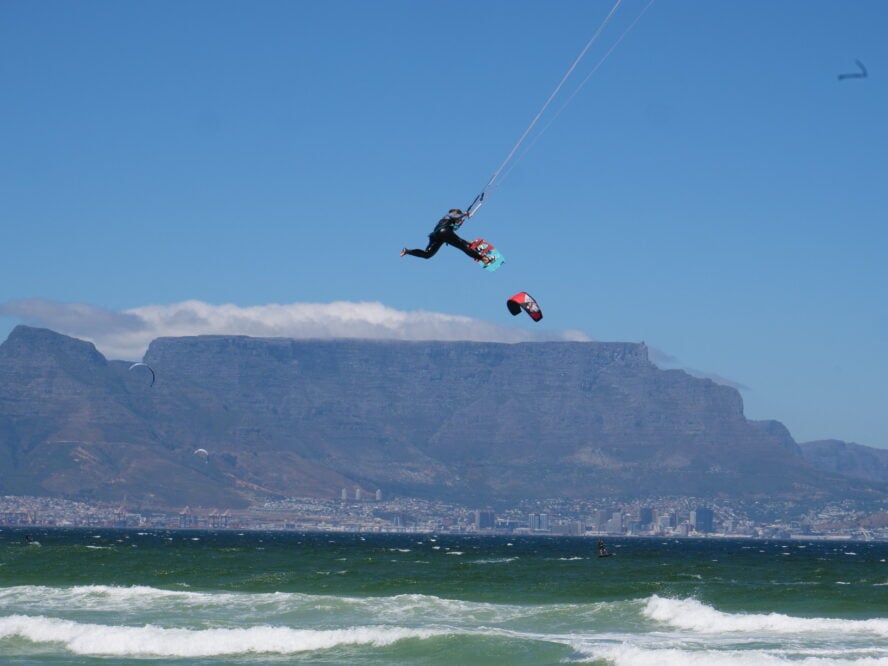 Cape Town is a spot for advanced kiteboarders
While I love strong winds and extreme conditions I became very humble in Cape Town and this is one of the spots where it's good to keep a healthy respect for the ocean and your skills. 16 knots in Cape Town are way different from 16 knots in the Caribbean as the wind in Cape Town has a different wind density.
In Blouberg, you'll usually you will have a few days of wind, followed by a few days of no wind, so it is advisable to check the wind at surrounding spots like Langebaan (flat water lagoon), Hermanus (flatwater and waves) as well as other spots with different wind directions for different levels. Here is my detailed guide on which surrounding spot are best with which wind direction.
Challenge yourself to a downwinder
Downwinders are a must for the experienced riders and the best way to escape the crowds that stay at the main spots in the Blouberg area. My favorite one is from Dolphin Beach to Big Bay (a short one) or continuing all the way down to Haagkat. If you get yourself a bus card, you can take the MyCiti bus back to your launch point, or take a dry bag with some clothes, brush all the sand off, and Uber your way back.