3. Black Rock Canyon Panorama Loop
Considered by many to be one of the best hikes in Joshua Tree in the Black Rock Canyon region of the park, the Panorama Loop follows a sandy wash to some incredible views of the surrounding mountain ranges. Evocative of the hiking in the Grand Canyon, it's one of my favorite hikes to take friends who are game for a longer hike and don't mind heights.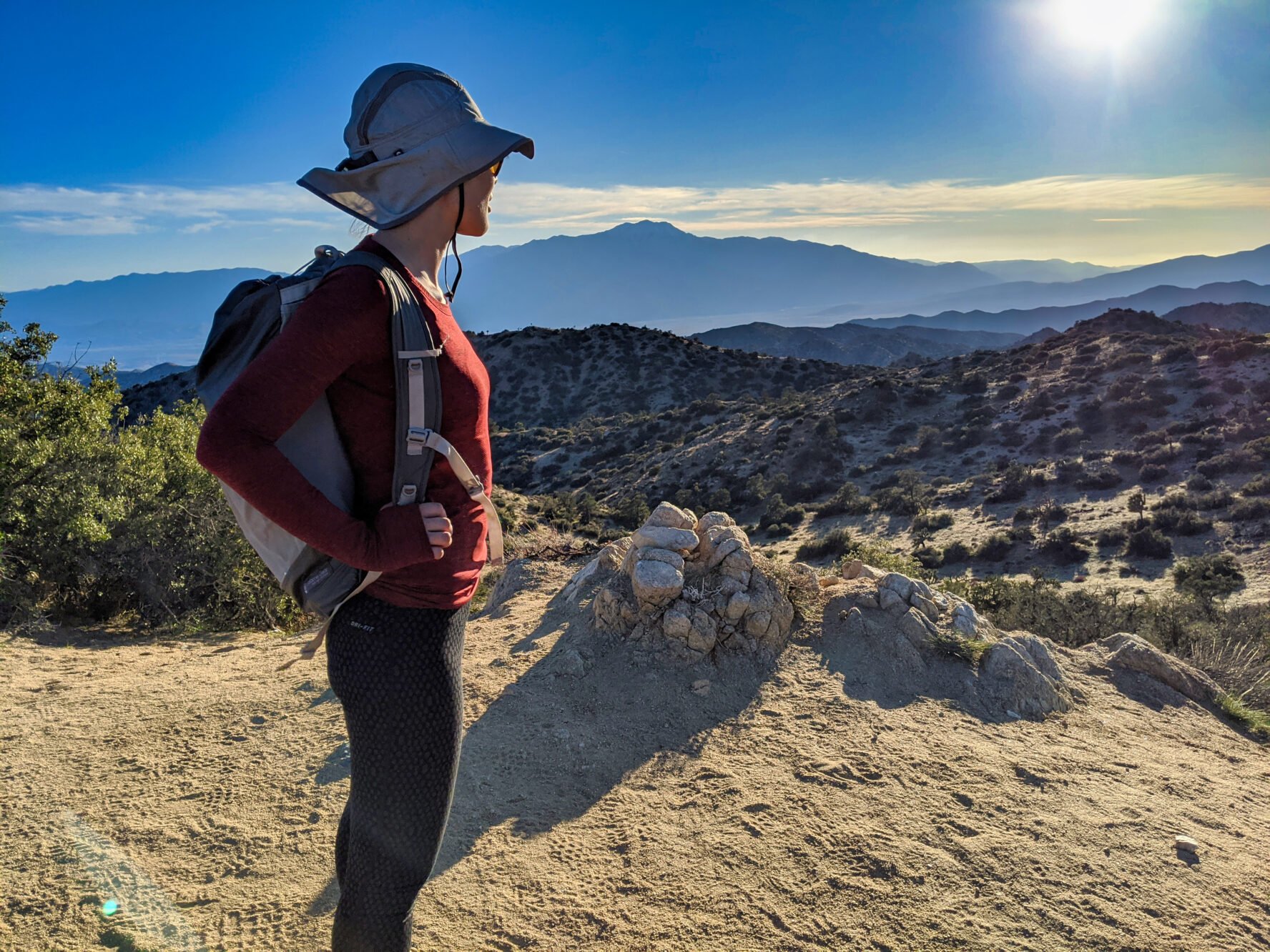 Black Rock Canyon is known for having some of the densest groves of Joshua trees in the park, and it's one of the best places to experience them.
I like that this hike is one of the few trails of its length in the park that visits juniper forest, too. The Panorama Loop is a killer place for epic panorama photos, and while I hate to admit it, I always stop at the top for something Instagram-worthy.
How to hike the Panorama Loop
Technically a lollipop loop, the trail starts and ends on a sandy wash by the Blackrock Backcountry Board. The trail is signed at all intersections, including connectors that go back to the Black Rock Campground nearby. After about half a mile, the canyon narrows.
After passing Black Rock Spring (not reliable or always noticeable), you'll reach signposts indicating where the trail becomes a loop. I've found that the signage and navigation is a little easier if you head counter-clockwise.
As you climb, there are incredible views of Mount San Jacinto (10,834 feet) and San Gorgonio (11,503 feet), part of Sand to Snow National Monument. I always stop for a photo with the abnormally large Joshua Tree smack in the middle of the trail. The Panorama Loop is 6.5 miles round trip with around 1,200 feet of elevation gain.