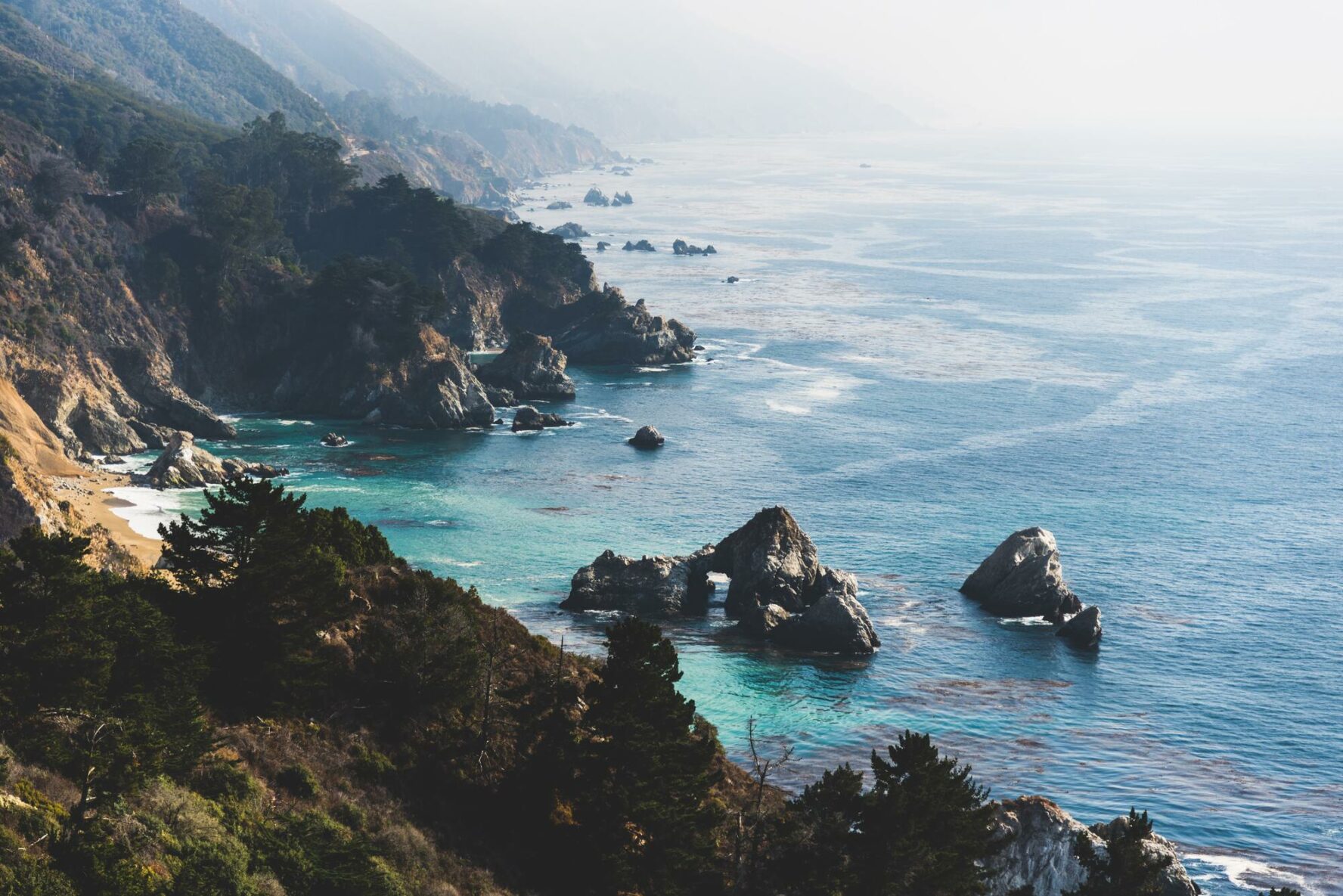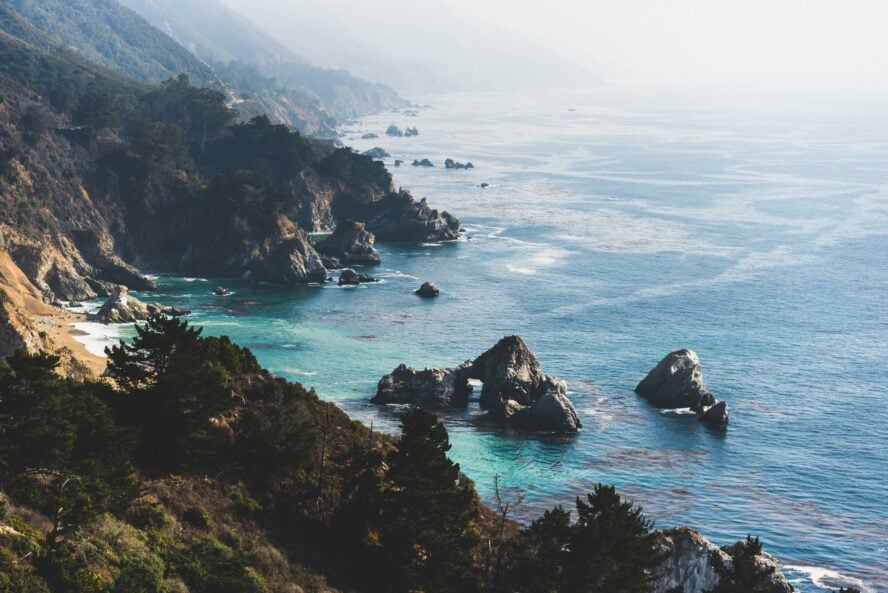 Big Sur is a world-class destination for hiking, diving, and cycling, attracting seven million visitors per year. Although the area is more popular during the summer months, it's home to some of the best winter hikes in Northern California too.
With the longest undeveloped stretch of coastline in the Lower 48 states, Big Sur is breathtakingly pristine. It's such a great place to relax and meditate that I often host yoga and backpacking trips here.
Once, I led a group trip during a torrential rainstorm. Although we spent most of the day hunkering in our tents, when we emerged, we were so humbly greeted by the vibrant, dripping redwoods that it made the trip incredibly worthwhile.
Vincente Flat
Vincente Flat is one of the most popular trails for backpacking in Big Sur—and you don't need a permit to hike it. Gaining 2,500 feet of elevation over the course of 11 miles, it's best suited for intermediate-level backpackers.
I like to start this hike on the beach at Kirk Creek Campground. With a healthy dose of ocean views and ancient redwood trees, the transition from the oceanfront to the forest makes for a stunning scenic juxtaposition.
Salmon Creek Trail
If you enjoy easy access to waterfall views, check out the Salmon Creek Trail. There's a single waterfall with two parallel cascades located about a half-mile from the trailhead. Most hikers stop here and spend the day playing in the water, but if you want a longer trek, follow the trail up into the Santa Lucia mountains.
Buzzard Roost Trail
Consider hiking the Buzzard Roost Trail if you have some time to kill in Big Sur. This 2.6-mile loop winds through redwood forests with sweeping vistas of mountains and coastlines. While it's not the most scenic, it's still a worthy day hike—and there's free roadside parking.