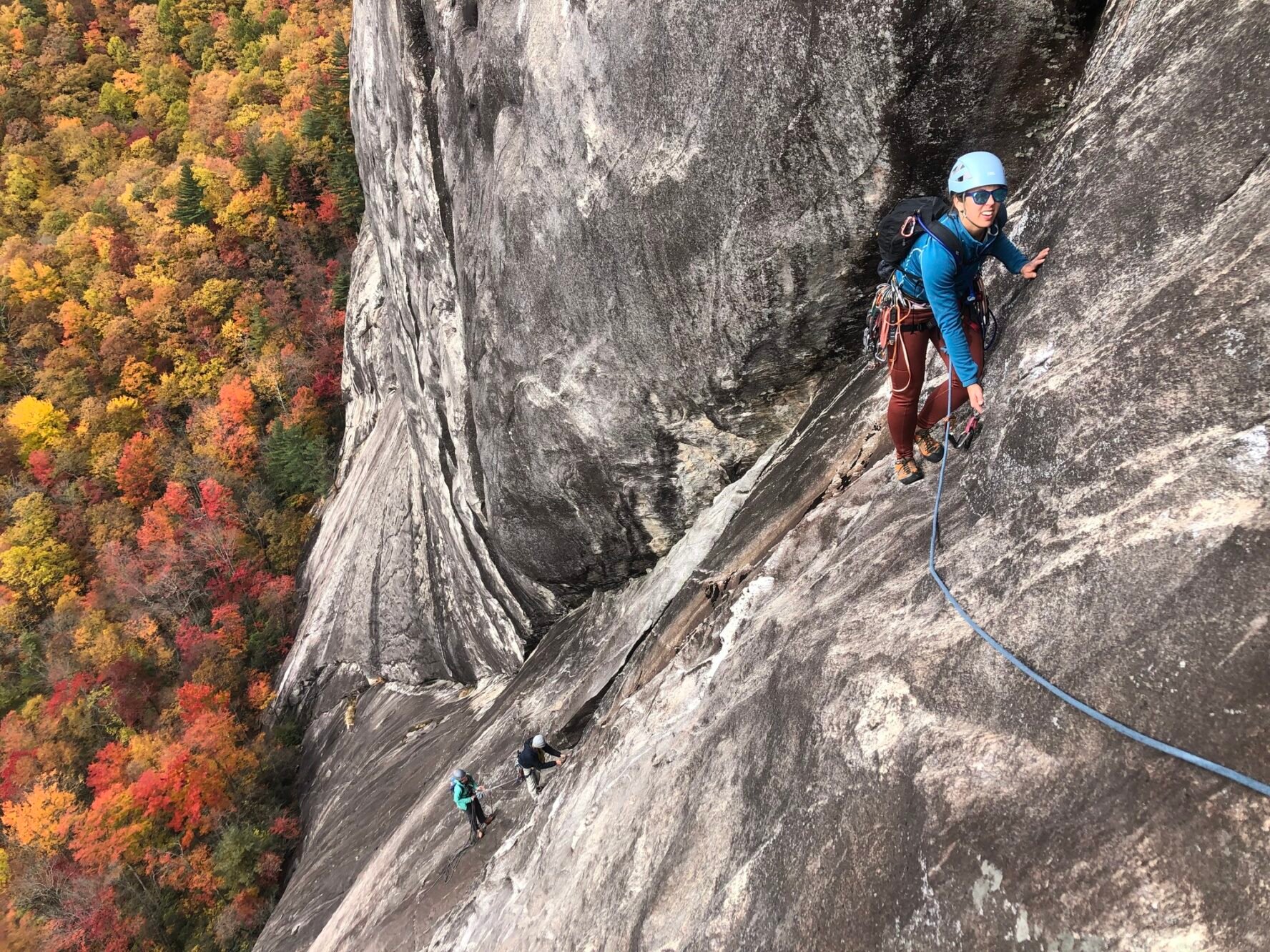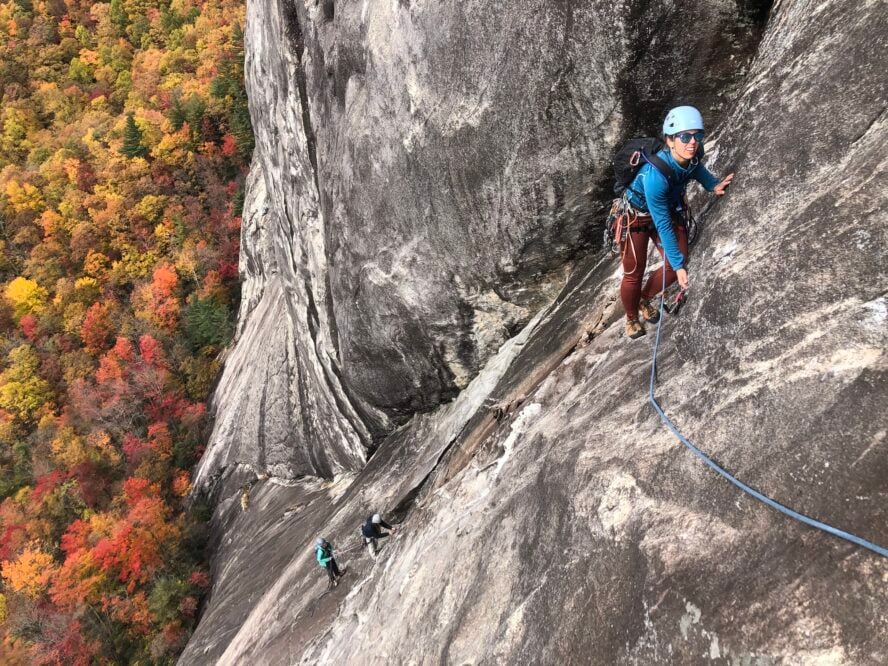 I've talked about slabby trad run-outs in a lot of these places (if you haven't noticed already, a recurring trend for North Carolina rock climbing), but Laurel Knob takes the cake for being the most intimidating.
While most of the places we've covered have rockfaces under 600 feet tall, Laurel Knob is a staggering 1,200 foot cliff—the tallest on the East Coast. This towering granite dome rivals other notable East Coast multi-pitch climbing destinations, such Seneca Rocks. Let's just say, I won't be leading any of these daunting routes anytime soon, but following up on top-rope is still quite the quest!
Climb the longest multi-pitch trad routes in North Carolina
While the average route is 6 pitches, the mega-classic Groover Variation (5.8) is 9 lengths of roped climbing. Generally, most of the lines follow sloping water grooves and bulletproof cracks and while the run-out sections are sparsely bolted, the climbing tends to be easy. No matter what route you climb, plan for a full-day outing—it takes about two hours to hike in and at least three hours to hike out.
Laurel Knob is the Carolina Climbers Coalition's landmark access purchase
The Carolina Climbers Coalition set the bar for protecting North Carolina's climbing access with the purchase of Laurel Knob. The crag went up for sale in 2006 and the CCC quickly took action, securing a loan for $250,000. By 2008, they raised the necessary funds and Carolina climbers celebrated with a rainy day kegger party—fitting for this misty, microbrew-laden state!
Since 1995, the CCC continues to preserve and protect climbing opportunities throughout the Carolinas. As someone who climbs here regularly, I support the CCC through participating in climbing competition fundraisers and trail days (even once a year makes a difference). Whether you're a local or just visiting, you can learn more about the CCC through its website and social media pages.
If you enjoy North Carolina climbing, consider donating your time to stewardship efforts on a rest day, or contribute to the general fund to help secure current and future climbing area access. If it weren't for the efforts of the CCC and the climbing community, crags like Laurel Knob would have been closed forever.