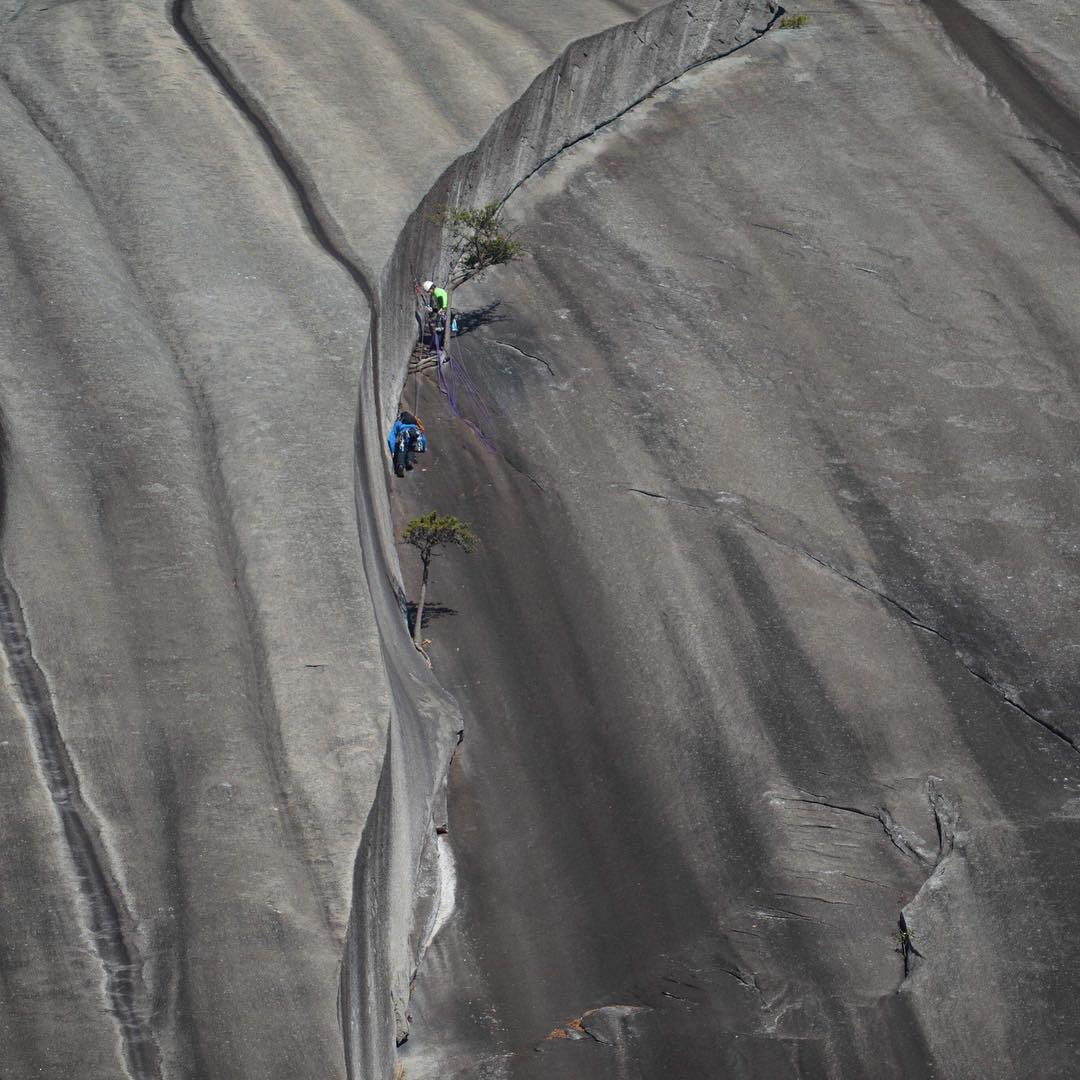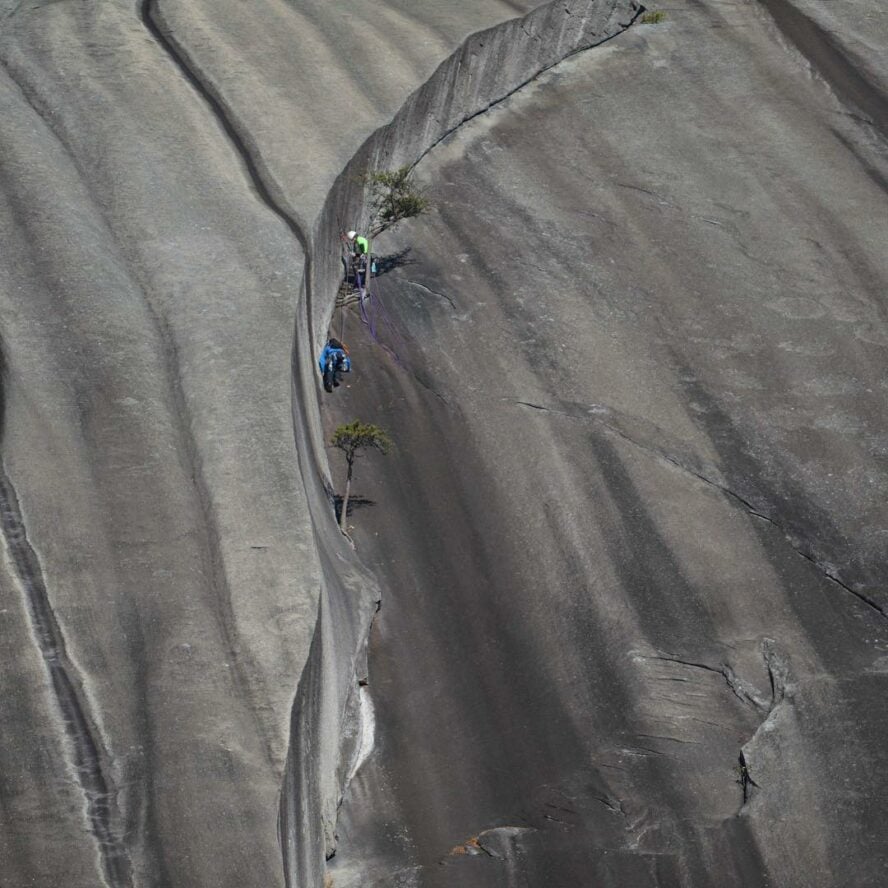 The first time I gazed up at Stone Mountain's blank slabs of white and black striped granite, my jaw dropped. The grandiose 600 foot dome looms over the forest like a monolithic guardian.
The crew of 1960s and 1970s developers who first established the area is just as awe-inspiring as the cliff itself. They did many first ascents from the ground up, on long runouts, without the modern climbing gear we take for granted today.
Treading the line between fear and fun
Most of the routes at Stone Mountain require technical climbing on friction-dependent nearly-non-existent holds. Not to mention, there's often long sections in between bolts and gear placements. Most of this runout slab climbing means huge potential for "cheese grating" whips if you fall above your protection.
Some of the most notable lines include the 4-pitch Rainy Day Women (5.10a), 3-pitch No Alternative (5.5), and 2-pitch Mercury's Lead (5.9). Depending on your fortitude, looking at these blank, slabby climbs can make you queasy or excited.
No ambiguity here: The Great Arch is a joy for climbers of all levels
Stone Mountain's most popular route is unquestionably The Great Arch (5.5). Put up in 1965, this 3-pitch 400 foot climb is one of the most sought-after in North Carolina with a line that follows a continuous crack dihedral and a gentle sloping ramp for your feet nearly to the summit.
Unlike most routes here, this one is accessible, safely protected, and fun for beginners. Still, you get the same perks found on other lines like beautiful views and tree stands at many belays. Even if you only climb The Great Arch, Stone Mountain is worth the visit.