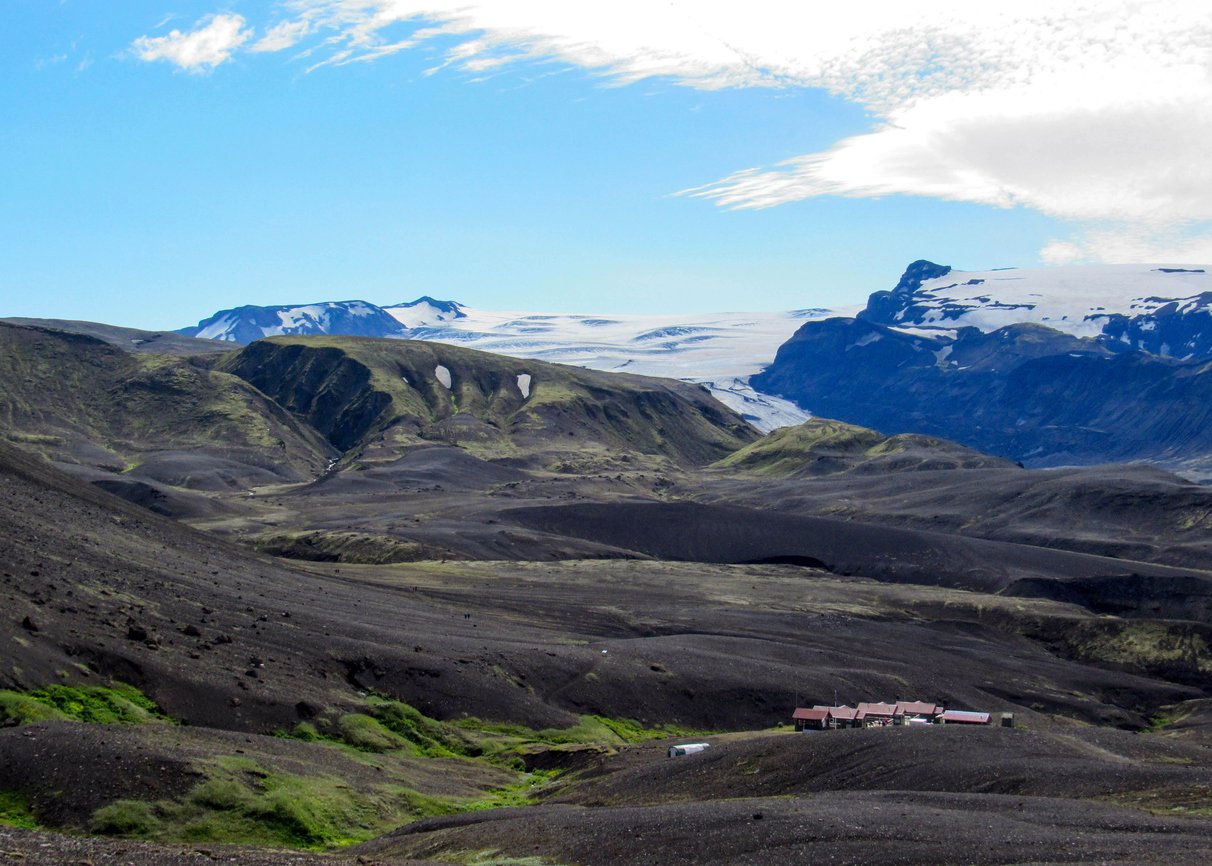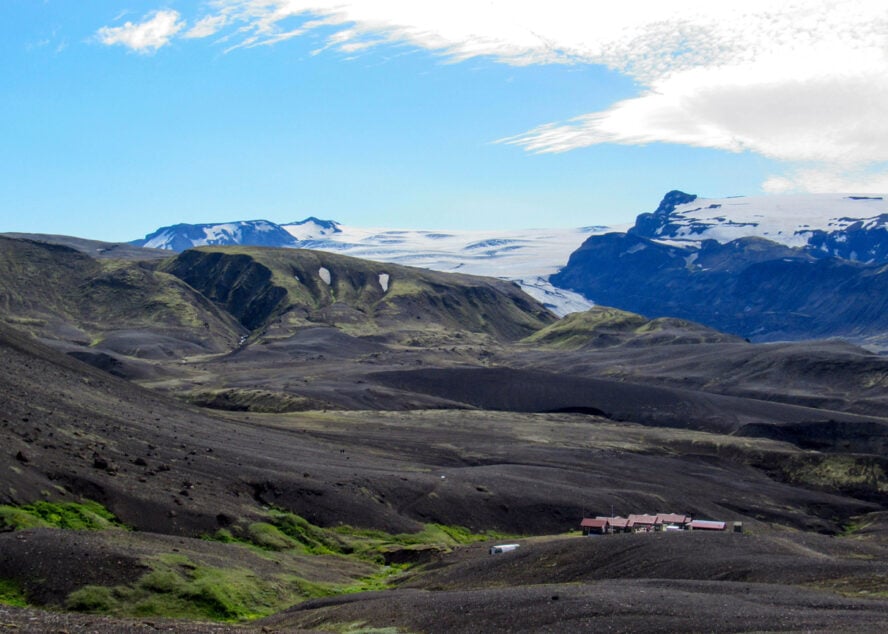 Hiking the famous Laugavegur Trail
is considered by many to be THE quintessential experience, and it is certainly one of the best hikes in Iceland.
Its 35 miles (56km) are traversed over 5 or 6 days (seasoned hikers can finish it in as little as 3 though) on hut-based trips and are probably the best exemplar of my initial point about experiencing diverse landscapes.
Apart from the starting and ending points—Landmannalaugar and Thórsmörk—which are both covered separately above, every day makes you feel like you are on a different planet than yesterday. From luscious green canopies and colorful mountains, to turquoise lakes and obsidian fields as black as solar eclipse. Oh, I've forgotten about hot pools, gorges, petrified lava, ashen fields—and active volcanoes. In short, brace yourself for a sensory overload.
A good way to experience even more of Icelandic is by combining both
hiking in Laugavegur and the South Coast of Iceland
.
The best season to hike is from late June through mid-September. You can expect around 20 hours of light, temperatures around 50-55° F (10-13°C), and—as elsewhere in Iceland—highly varying conditions. Even snow is not unheard of.