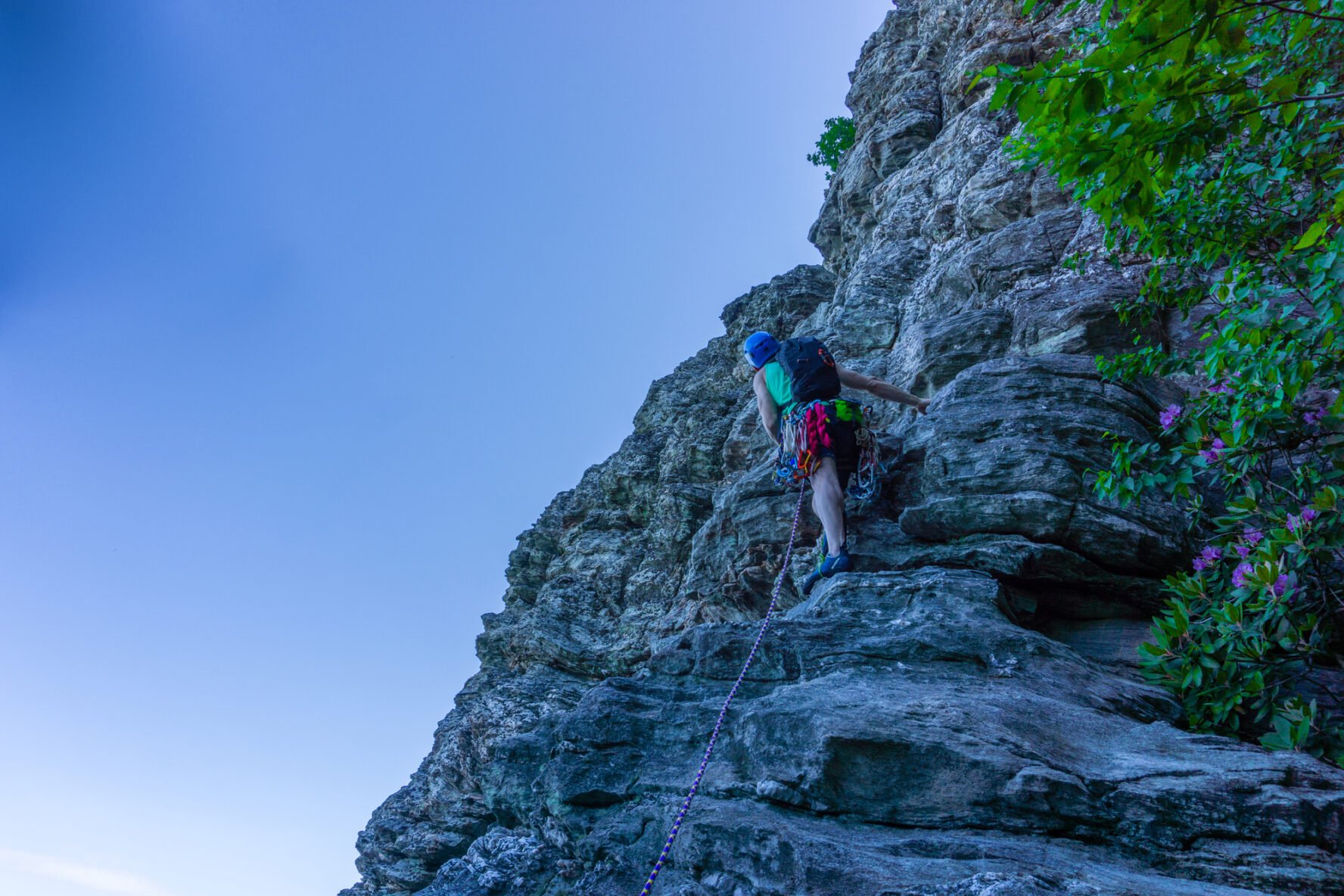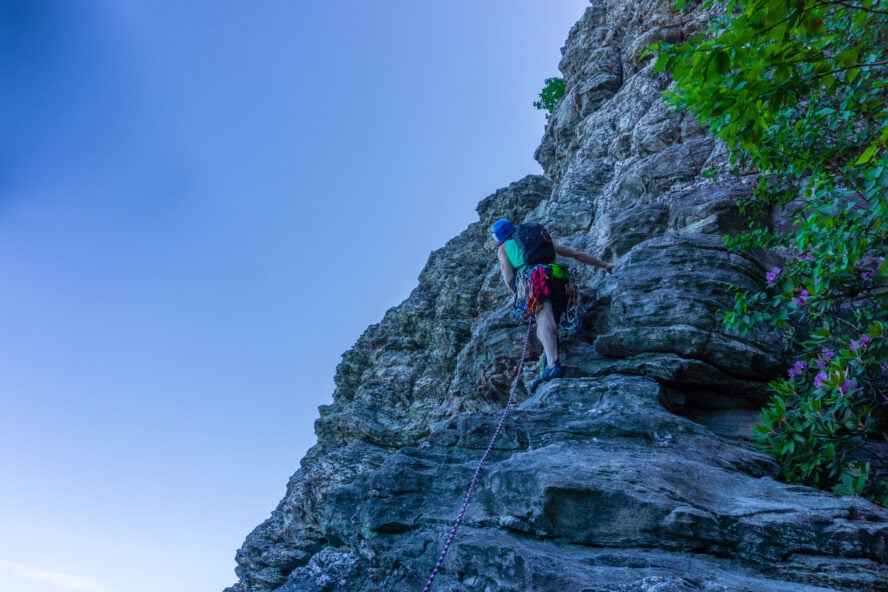 If you're looking to grit down and try hard on slick but stunning steep quartzite, then you've come to the right place. Considered the Gunks of North Carolina, Moore's Wall is steeper and more featured than other areas in the state. Here you'll find bucket-like holds and horizontal cracks adorning the 300ft face, but even so, gear placements are less than obvious. Combined with tricky descents and route finding, it's worth seeking out a knowledgeable local or guide—especially if it's your first visit.
One of North Carolina's first crags, it remains sought-after today
Popular from the beginning, Moore's Wall was one of the first crags established in North Carolina, dating back to 1959. Today, it is still one of the most frequented in the area since it caters to Triangle (Raleigh-Durham-Chapel Hill) locals and visitors from the nearby New River Gorge.
Explore notable pitches, hard sport routes, and a huge boulder field
Moore's Wall is worth a visit no matter what grade you climb. The varied holds and difficult gear placements make every climb thought-provoking and the endless bands of swirly quartz chunks add a surreal beauty to the rock.
For classic 2-pitch routes like Zoo View, considered North Carolina's best 5.7, visit the Circus Wall. The North End and Hanging Garden have a large concentration of harder routes that are sure to intimidate even the most confident climbers. In fact, the sport line Hercules (5.14) is one of the hardest routes in the state. These walls are generally north facing and shaded, making for a great summer crag.
If you prefer a less committing day, the boulder field at the base of the cliff features hundreds of problems at the moderate and advanced grades. Many are steep with power endurance roofs, crimp traverses, and slopey top outs. While winter is the best time to boulder here, psyched climbers looking to test their skills in the worst conditions should check the Dawg Dayz competition that takes place in July.