Looking Glass Rock: Brevard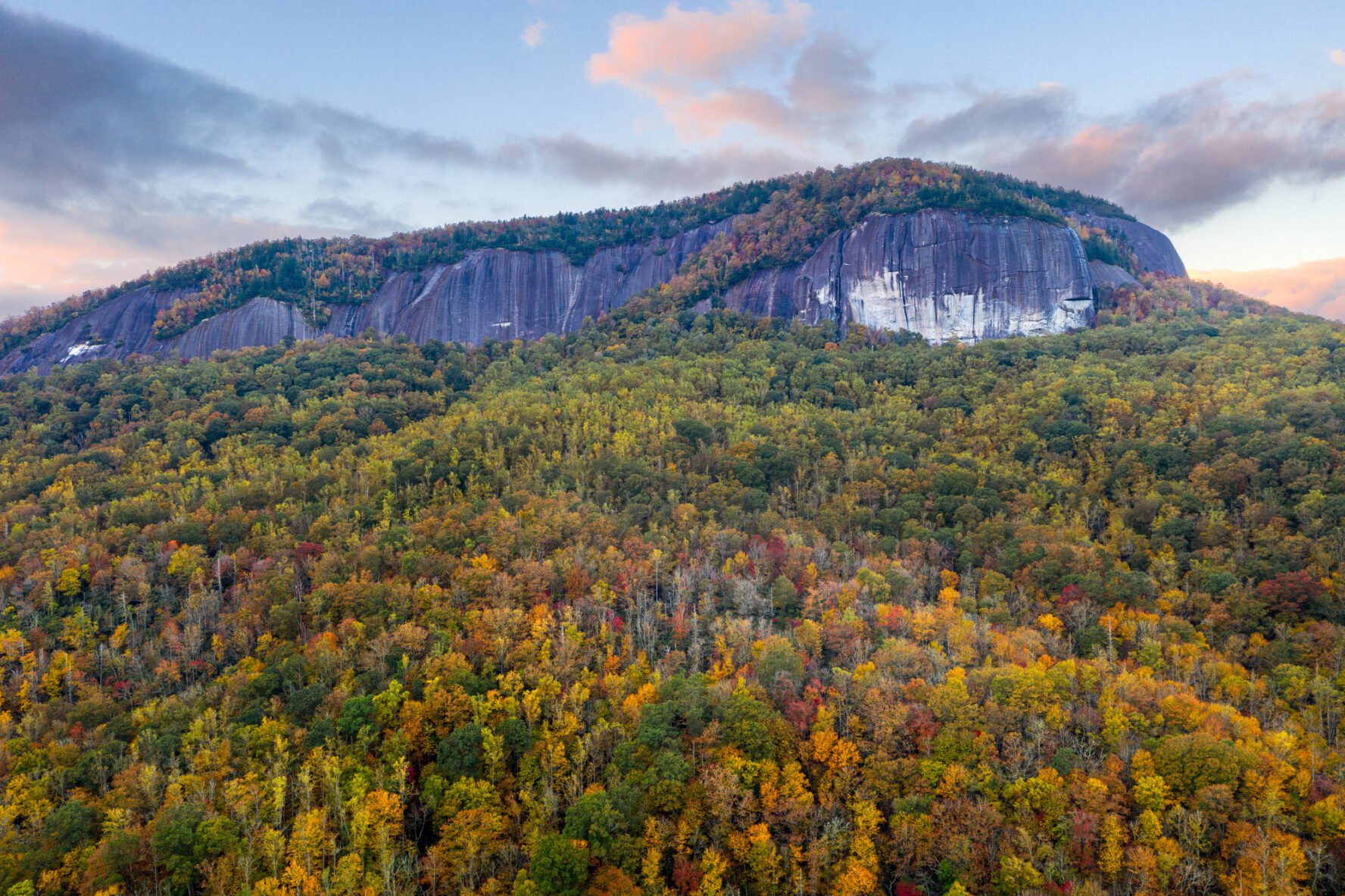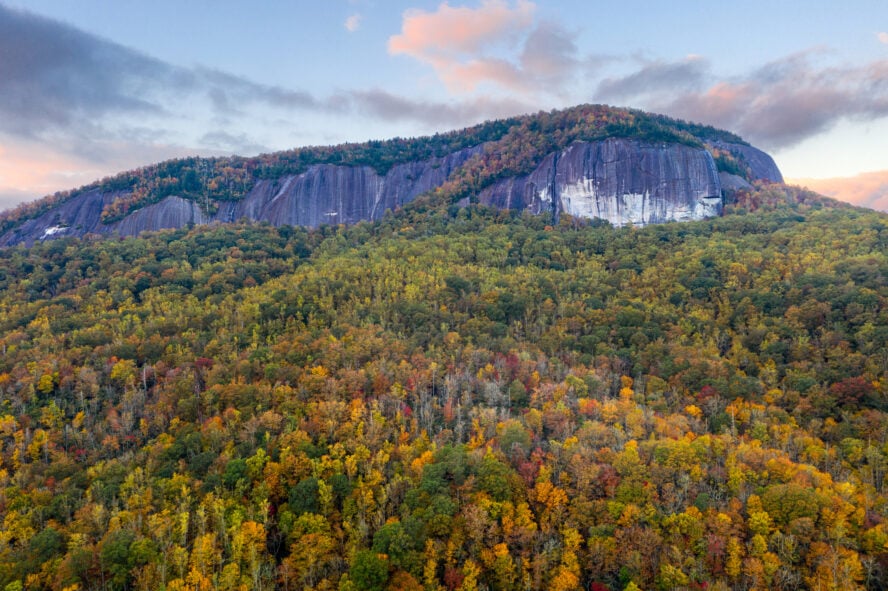 When my friends first told me about the infamous "eyebrows" of Looking Glass Rock, I quizzically raised… my eyebrows. Essentially horizontal depressions in the rock, these brow-like features are used for hands and feets and placing gear. Here's a tip for Looking Glass that doesn't typically apply outside of climbing at the gunks: bring tricams! The pink and brown sizes are especially useful.
Stout slab climbing at its finest
Bring your best head game too, the routes here are stout and often run-out through long sections of blank slab. On harder lines, the eyebrows tail off and climbers have to rely on thin cracks and friction with less placements for protection. As a result, many of the climbs in the 5.10+ range need to be aided and/or are given a PG13 or R protection rating. You've been warned.
But wait, there are steep cracks too!
For novices, I suggest checking out the South Side. Route finding is relatively straightforward and there are rap stations. If you climb at the grade, The Nose is one of the most historic 5.8 lines in the state. With lengths that range from 200-500 feet, keep in mind that climbing one route at Looking Glass can take all day.