If you are looking for the most classic jungle hike on Oahu that also has enchanting waterfalls, in my opinion, the Ka'au Crater trail is it. The hike starts in a small residential area, but don't be fooled because immediately you drop into the jungle following a stream. The stream is surrounded by trees taller than buildings and vines dangling from every branch. Nature hugs you during this hike, and sunlight peaks through the dense flora every once in a while. You carry on following the stream and a water pipe until you reach your first waterfall. A perfect place to eat your lunch, and for those daring few a great place to jump into the water.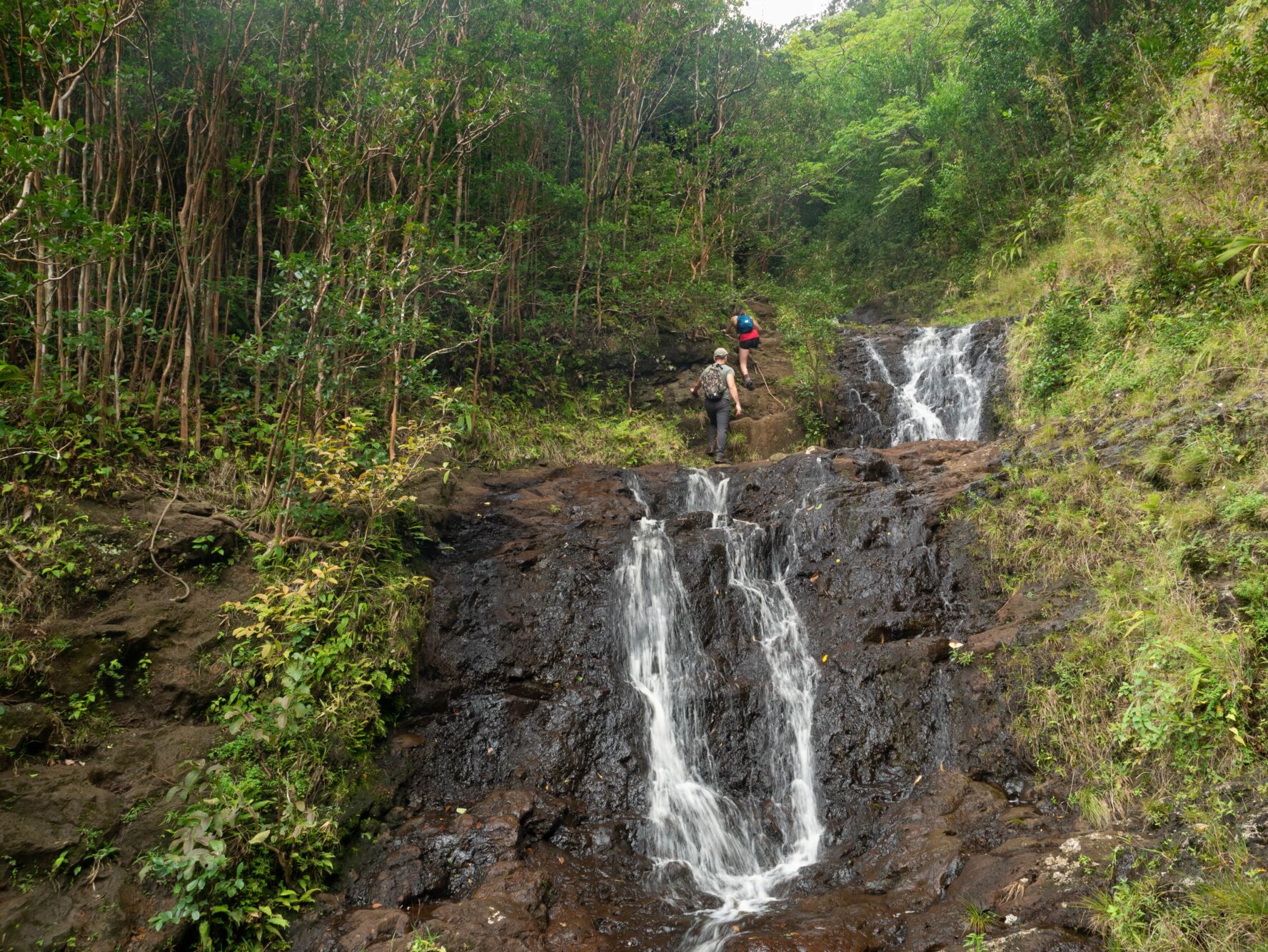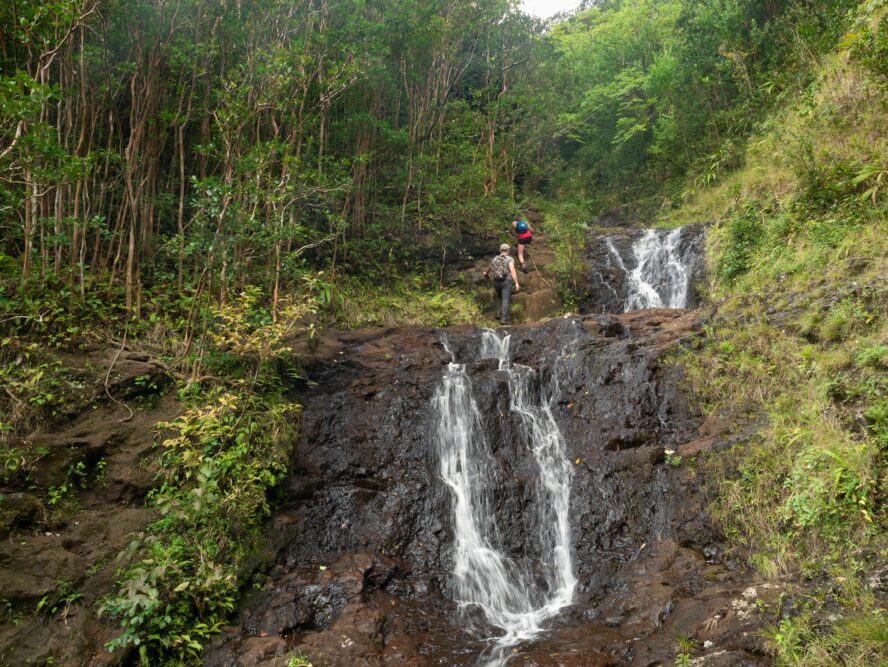 The hike continues through the dense forest. A little bit of scrambling and assistance of ropes to get over a few tricky sections is necessary, but soon enough you reach your second waterfall. It is completely different from the first and comes at you out of nowhere. After a quick climb up the second waterfall, you will reach yet another beautiful waterfall nestled among the rocks. The hike gets more technical; scrambling up the sides of the waterfall can get slippery and difficult. At the top take a close look at Ka'au Crater because it is a view like nothing else, truly majestic. Grab a bite and then continue your journey down a ridge completing your loop and your hike.
I love this hike because it is exciting. Many other hikes, while incredibly beautiful, offer the same kind of scenery over and over again. This hike is full of surprises — waterfall after waterfall, the next one different and more interesting than the last. After all of scrambling up, you don't take the same way down, rather you follow a ridge which offers completely different scenery. There aren't that many people on the trail, and it's a real treat to be in the jungle alone.