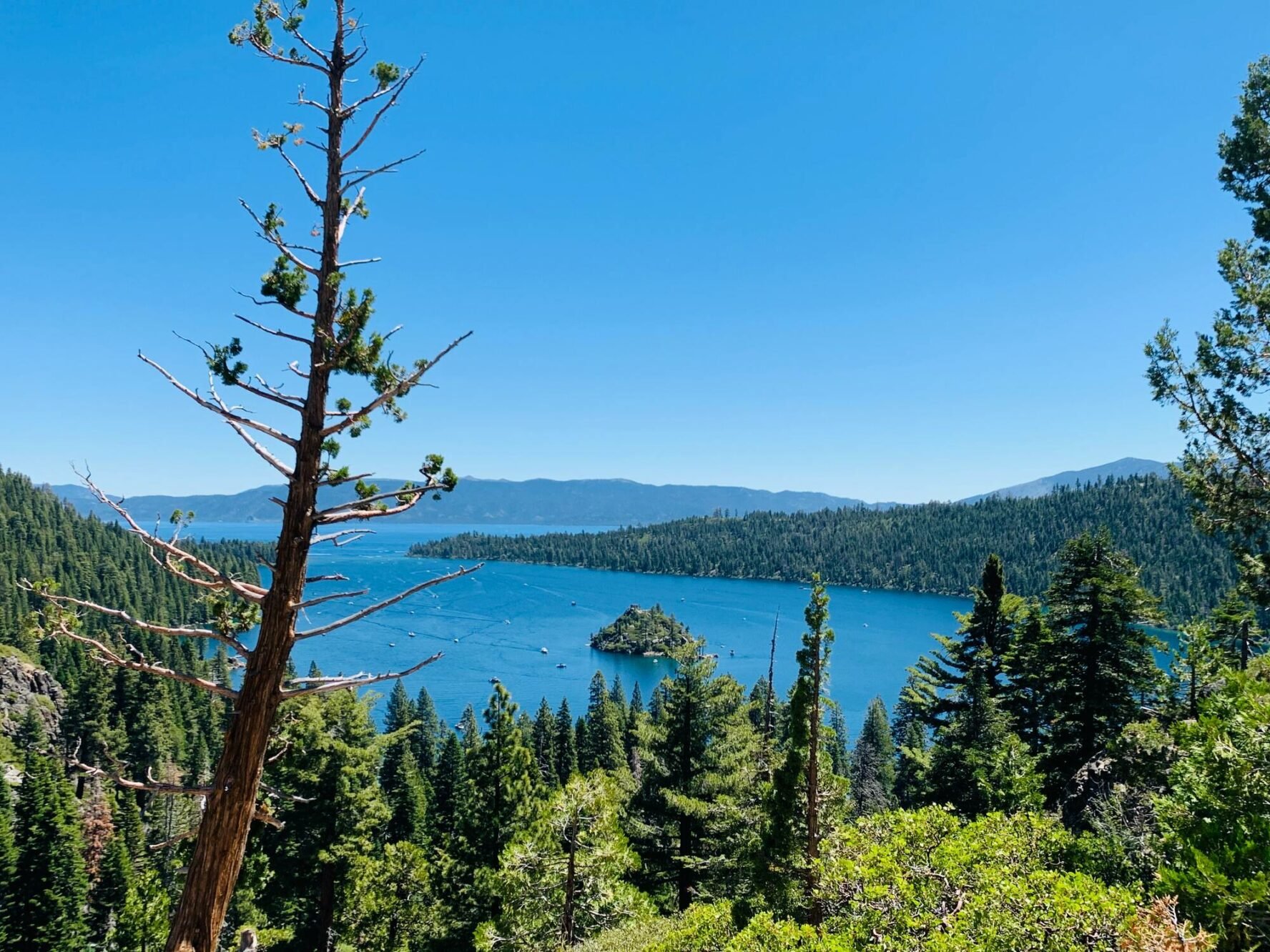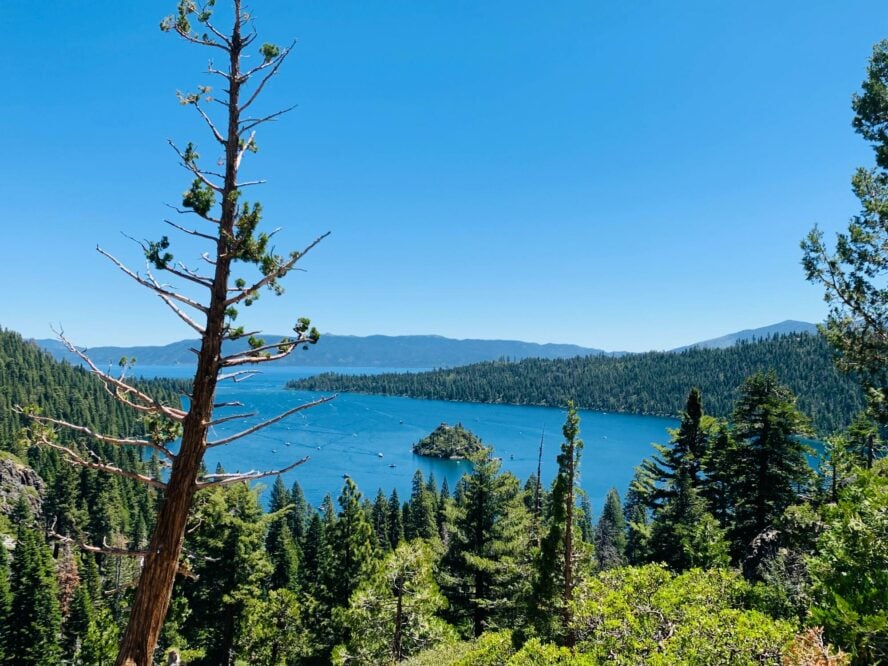 As a cash-strapped teenager, I spent a lot of time hiking in the Lake Tahoe area because many of the hikes don't have entrance fees. One of the best things about the area is that it boasts national park-quality views but more choices for restaurants and hotels.
The Lake Tahoe Basin is a summer hiking haven defined by sugar and vanilla-scented pine forests. You can enjoy a range of adventures, from mellow lakeside walks to strenuous climbs up snow-covered peaks.
Fallen Leaf Lake
Fallen Leaf Lake features some of the area's best low-intensity hiking. This peaceful, wooded trail system is developed away from the hustle and bustle. The most straightforward hike is a 3.5-mile out-and-back trek that starts in Fallen Leaf Lake Campground located on the north side of the lake. Most people just hike to a good swimming spot and play there for the day! Bonus: It's dog-friendly!
For more of a challenge, the Rubicon Trail located in D.L. Bliss State Park is a 16 mile out-and-back trek that winds along the shore of Lake Tahoe. I think it offers some of the best views of Emerald Bay and the distant snow-covered mountains that form the Tahoe basin. You'll walk among granite boulders and past the Rubicon Point Lighthouse, once the highest altitude lighthouse on navigable water in the world. It's well maintained, making it suitable for trail running, as well.
Cascade Falls Trail
The 1.5 mile Cascade Falls Trail is one of the best dog-friendly hikes in Northern California and a great place for a short workout. From the Bayview Trailhead, you'll follow Cascade Creek and climb the flanks of Maggie's Peak, whose summit is to the west. This trail features three showstopping views in one short hike: Emerald Bay, Cascade Lake, and a waterfall.
Word of advice: It's tricky to get the falls all in one photo, especially if you're using a phone. Instead of aiming for the classic "hiker at the base of the waterfall shot," try shooting your subject while they're looking out at Emerald Bay with Cascade Lake below.