Women's Rock Climbing in Aculco de Espinoza
Aculco de Espinoza | Mexico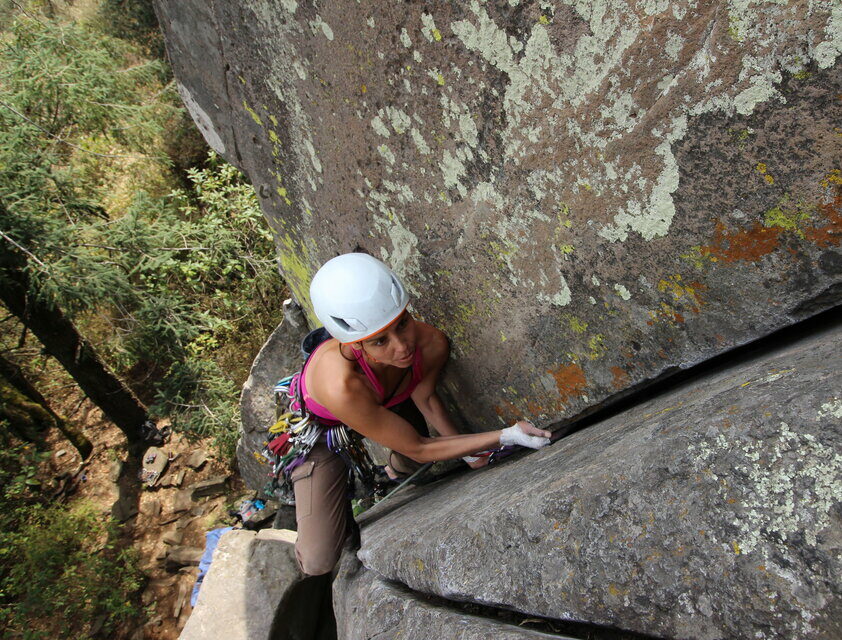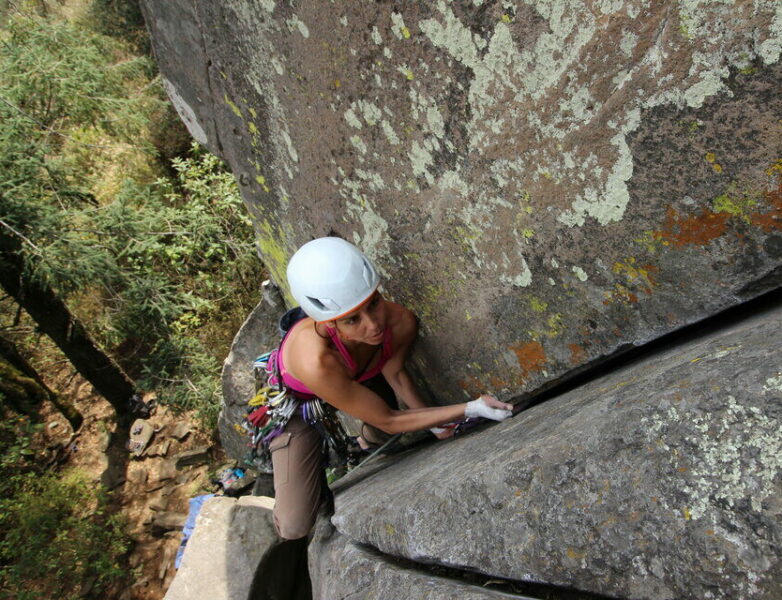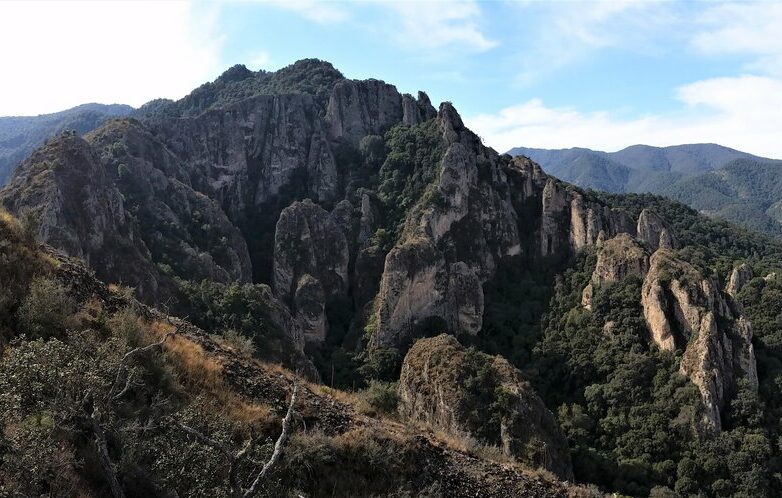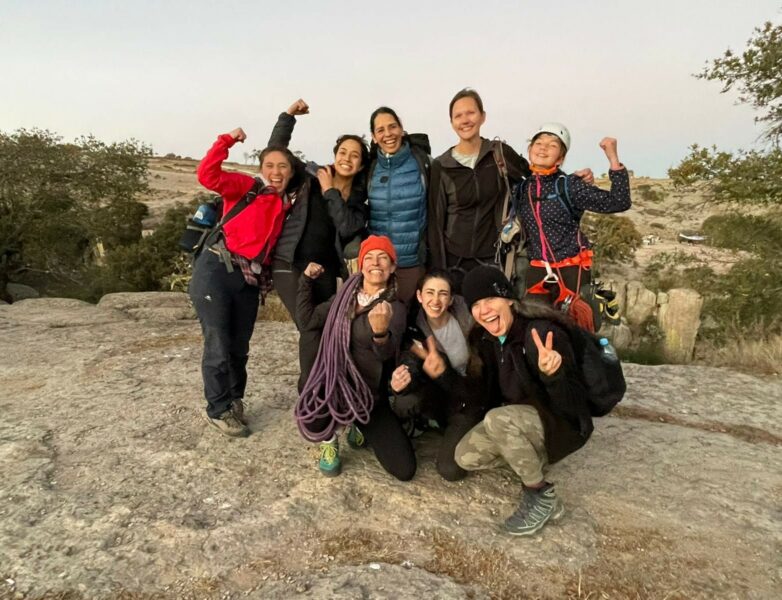 Top reasons to go to an all-women rock climbing camp
Conquer La Peña de Bernal, one of the tallest monoliths in the world

Find climbing confidence on Aculco de Espinoza's basalt cracks

Get lost in Bernal's great cuisine, lively music, and cozy artisanal shops
As one of the 13 Wonders of Mexico, the 1,400-foot-tall La Peña de Bernal completely dominates the Querétaro skyline. Apart from its imposing stature, this Jurassic-era porphyritic monument is known for one more thing – the excellent climbs. The Aculco de Espinoza climbing area, reminiscent of Paradise Forks in Arizona, is often dubbed "the Indian Creek of Mexico." Its 100+ 5.7 to 5.12a climbs truly live up to this nickname. The 30-80-foot crack climbs between monumental basalt columns are, without a doubt, a terrifying experience. However, once you conquer them, you'll feel a rush of inner power you've never felt before. This climbing clinic is the perfect opportunity for you to finally get into rock climbing under the guidance of experienced and well-trained guides. You will learn, comprehend and practice the most modern techniques and technical standards in rock climbing. Go to Querétaro to learn the ropes of climbing, meet new friends and make bonds that will last a lifetime. Show your tenacity and determination to the world and become a more confident woman on the cliffs of Aculco de Espinoza!
Nearest city

Queretaro City is half an hour away from Aculco de Espinoza
Book this adventure
All-Inclusive 3-Day Ladies Rock Climbing Retreat in Mexico
Become a stronger and more confident woman with this ladies-only rock climbing retreat in Aculco de Espinoza, Mexico! Whether you top-rope, mock lead or full on lead climb, everyone will feel included. Get empowered, learn new skills surrounded by like-minded women, and then practice until you OWN each system and achieve rock climbing proficiency and confidence. Why wait for springtime to master new skills? Head to the amazing crags of Mexico in January and make the most of the season!
Itinerary
Day 0: Welcome to Mexico!
Land in Querétaro a day before the climbing starts. Your guides will pick you up at the airport and take you to Bernal where you'll spend the remainder of the day absorbing the beautiful weather and poking around all the artisanal shops in town. Food, music, culture, and shopping await!
Day 1: Fine-tune your technique
On the first day, the focus will be placed on the technique differences between traditional and sport climbing. Learn to overcome the mindset of thinking about falling instead of climbing and why falling is never failing. Fine-tune the skills required to proficiently sport climb outdoors, such as:
on-sighting tactics
efficient climbing
fluid movement
building the best anchor-point on bolts
stripping the anchor safely and efficiently.
Day 2: Crack climbing and keeping everyone safe at the cliffs
Head to La Conception—Central Mexico's most popular crack climbing destination—for an instructive clinic. Your guides will focus on:
equipment necessary to stage solid redundant anchors on natural features found at the top of a cliff
knowledge and understanding to feel comfortable building top-rope anchors at the top of any accessible cliff with natural anchor points
building confidence to discuss these systems with climbing partners in the future
use of different belay devices and familiar with several methods to keep belayers of differing weights secure while you ascend and descend.
Day 3: Fight the pump; climbing smart on steep terrain
Day 3 will be held at the walls of Las Peñas de Dexcani, located in a private woodland preserve. Fortify the skills you've acquired by using the knowledge gained over the past two days of the retreat. This day's goals are to make you feel comfortable and succeed in a new environment that forces differing techniques, as well as energy conservation. Spend the whole day climbing and learning with your group while making sure that all the necessary building blocks of success have been retained for this day and moving into the future.
Meet your guide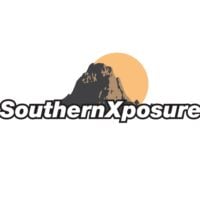 SouthernXposure
SouthernXposure is a premier guiding service at the forefront of rock climbing in Mexico. It is a union of the best rock climbing guides from all over North America. They are developing the areas, routes, and the infrastructure on terrain that is destined to become the focal point for the best climbing — not only in Mexico, but also all of the northern continent from Canada to Central America. They are building a future for the next generation of locals to take pride in what they do to prosper, while embracing their local heritage!
Dave G.
about
SouthernXposure
on Tripadvisor
SouthernXposure is easily the best rock climbing guide service in this region of Mexico. Simeon, an American, is amazing. He has been climbing in the area for more than a decade and knows it really well. When we weren't climbing, Simeon helped us have a cool cultural experience by taking us to all the most interesting places. Simeon also offers dirt-bike motorcycle tours around the mountains in this region. SouthernXposure has other excellent guides, like Carlos, a local with tremendous climbing experience.
Guided Climbing with SouthernXposure
Ty172020
about
SouthernXposure
on Tripadvisor
My girlfriend and I found Simeon and his company when In Peña de Bernal this past January 2020. He was extremely responsive via email and set us up to climb a great Multi Pitch with his Guide. Awesome service with tons of knowledge!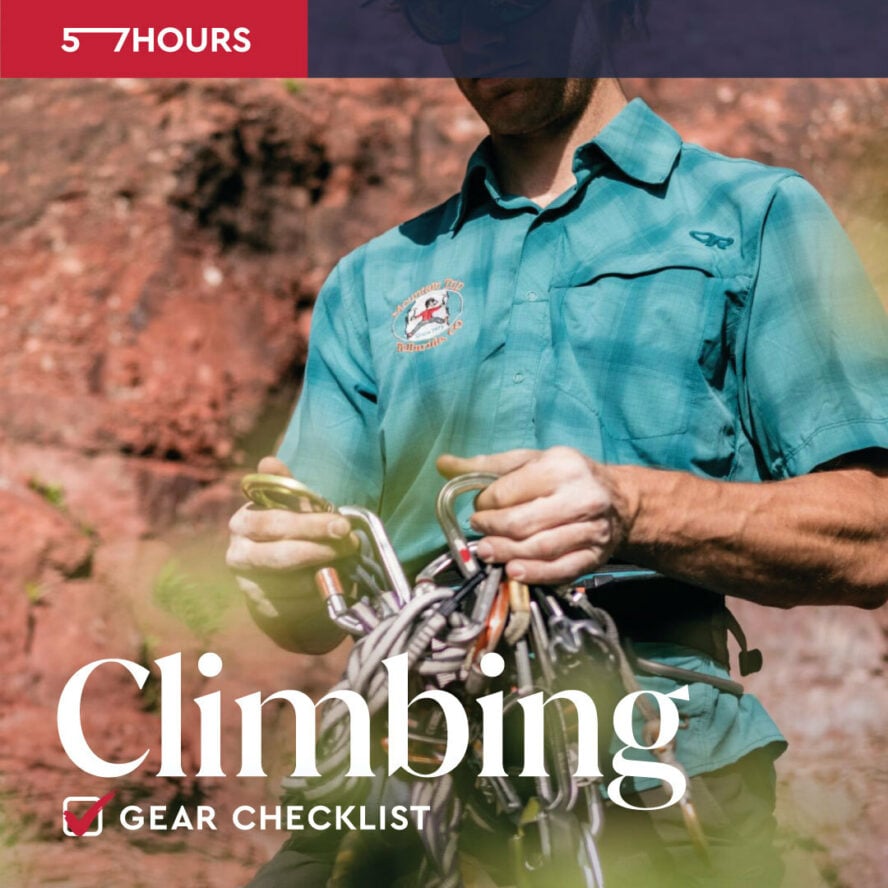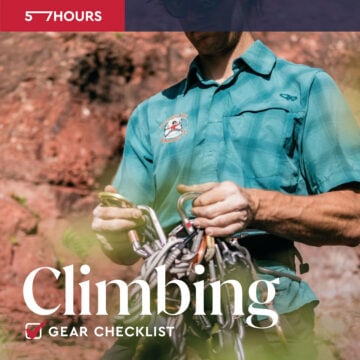 Download rock climbing gear checklist
Prepare for the trip.
Check your inbox
Things to know
Covid measures in Aculco de Espinoza, Mexico
57hours is committed to providing safe outdoor adventure experiences. We require all guides using our platform to have a COVID-19 safety plan and to make the details of that plan accessible to travelers. In most cases, group sizes will be reduced, guides will avoid overcrowded locations, and other safety measures will be met depending on the location and activity.
We also expect clients to respect local regulations and take measures to protect themselves, guides and the communities they're travelling to. For more information on COVID-19 measures in Aculco de Espinoza please refer to the US Embassy's COVID-19 information site for Mexico.
Please contact us if you have any questions or require further information. We are happy to provide you with the most up-to-date information!
What's included?
What you get on this adventure:
An experienced, local rock-climbing guide with extensive knowledge of the area
Transportation to and from the climbing site
4 nights of accommodations in a hotel or Airbnb
3 days of rock climbing
All technical climbing gear
Daily breakfasts and lunches (vegetarian, vegan, gluten-free options available)
What's not included:
Transportation to Querétaro Airport and back
Dinners after climbing
Insurance
How fit do I need to be?
If you can climb a ladder, you're good to go. Being in good shape is always a plus but far from necessary. Rock climbing is all about using good movement technique rather than muscling up a cliff using brute strength. To ensure you have a fun day, your guide will choose routes that best suit your skill and fitness level.
What if I've never climbed before?
No prior experience is necessary. Whether you've never donned a harness or you're a seasoned climber, a guide will help you meet your individual objectives. Above all, your instructor's number one priority is your safety. As long as you listen to the given instructions, you'll succeed in completing your climb.
What about required equipment?
All technical climbing equipment will be provided by your guiding service. However, if you have your own gear, feel free to bring it. You'll need:
Helmet
Harness with a locking carabiner, belay device, and chalk bag
Ropes
Rock shoes (included in the price, but we recommend bringing your own if you have them)
Climbing hardware (quickdraws, cam devices, stoppers, etc.)
Here's a list of the equipment we suggest you bring:
Day pack large enough to carry all the items listed (around a 40L bag)
Water bottle
Food you can eat on-the-go
Enough clothes for 3 days
Toiletries (sunscreen, bug spray, etc.)
Sunglasses
Sun hat
Camera — optional
Dress comfortably and for the weather in clothes you can move in. We suggest bringing clothing appropriate for the season. Layers are best and don't wear jeans.
Group sizes and age requirements
Group sizes and prices:
These courses are not private. For the group courses, the usual group size is 6 women with a 2:1 guest to guide ratio.
Cost is per person and it doesn't decrease as the group grows.
Climbing days in Aculco de Espinoza can be arranged for bigger groups. Contact us prior to booking.
Min. age requirements:
If you are older than 18, you're good to go.
Minors younger than 18 may be permitted to climb on a case-by-case basis, but must be in the presence of a parent or legal guardian.
If your group has climbers under the age of 18, contact us prior to booking to make arrangements.
Getting there and meeting location
To get to Aculco de Espinoza, most people fly into Querétaro Intercontinental Airport 25 minutes east of La Peña de Bernal. Your guides will arrange free transport for you from the airport to La Peña de Bernal. If you choose to arrive a day early, your guide will transport you from the airport to Bernal.
Once you and your guide agree on the details of your itinerary, your guide will suggest the best place to meet, whether that's at the airport or a predetermined location. The guide will choose the appropriate terrain dependent on conditions and the ability of the group.