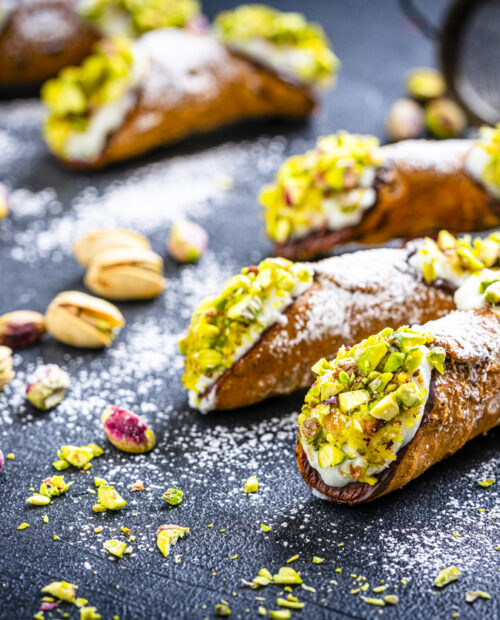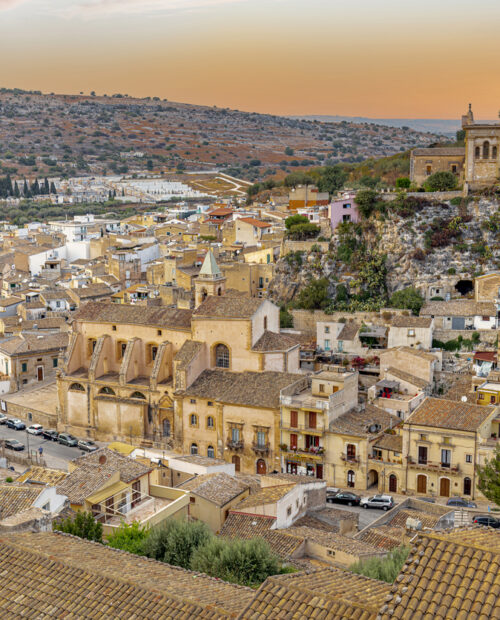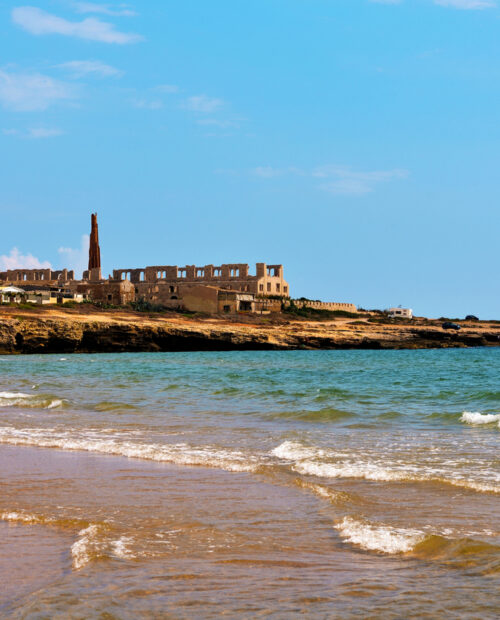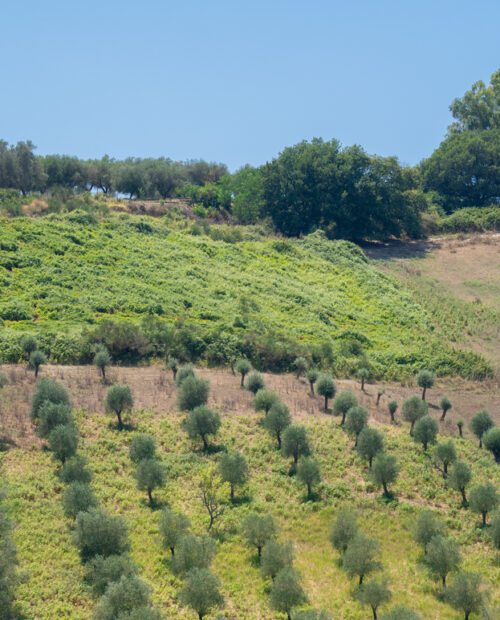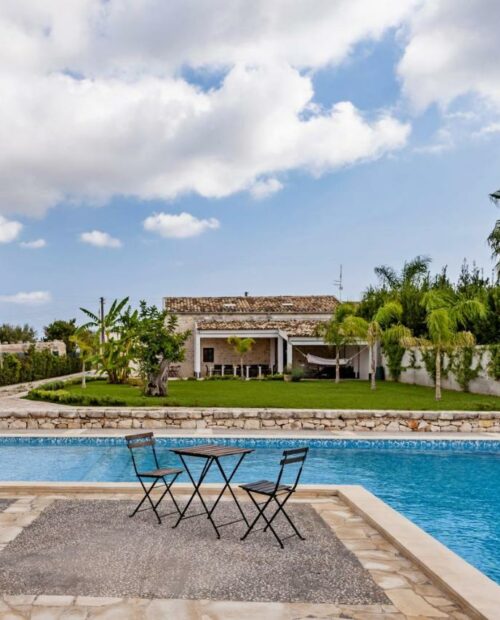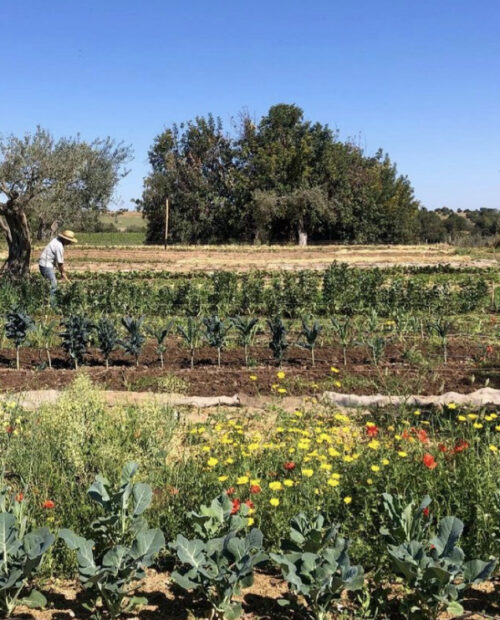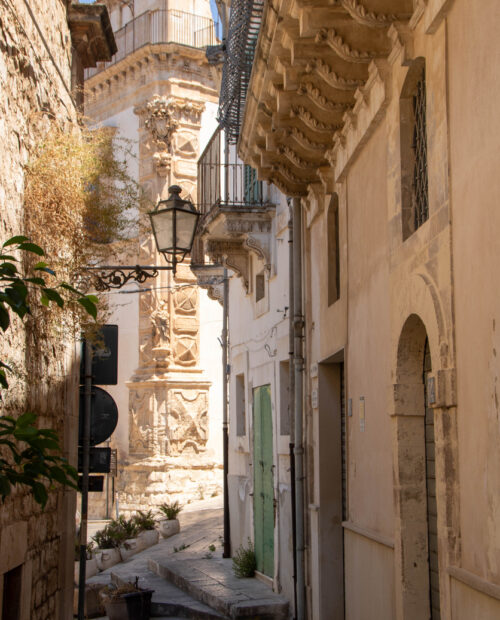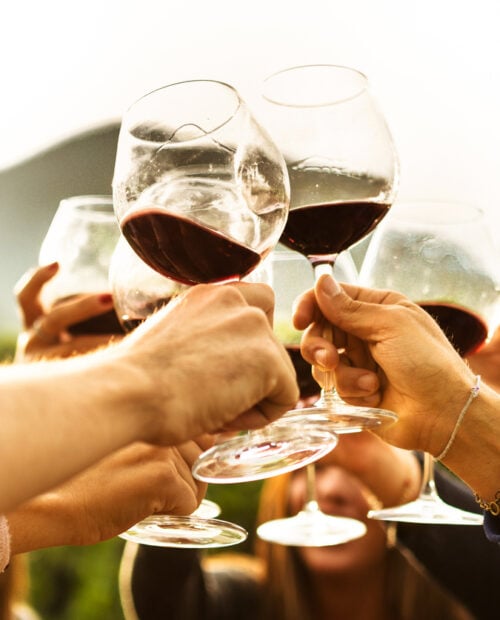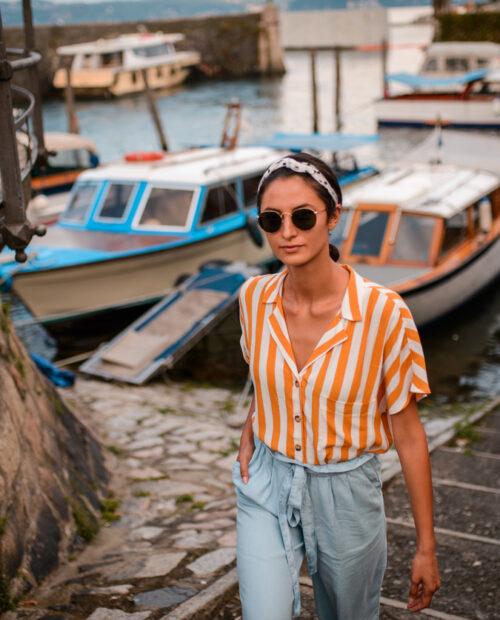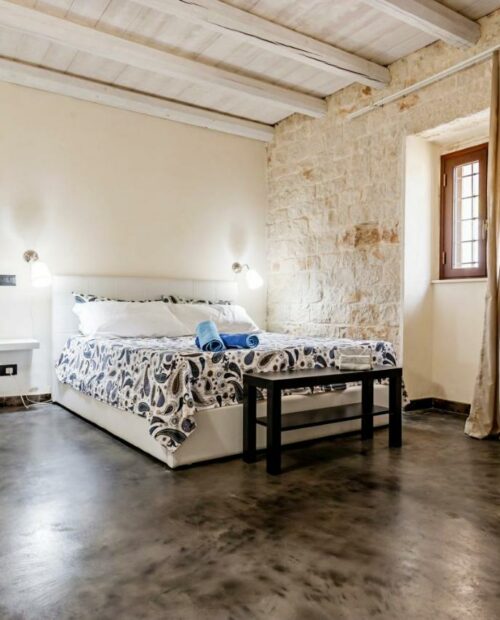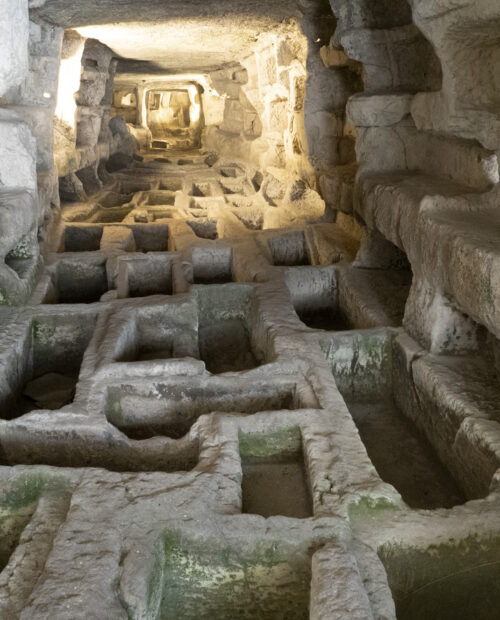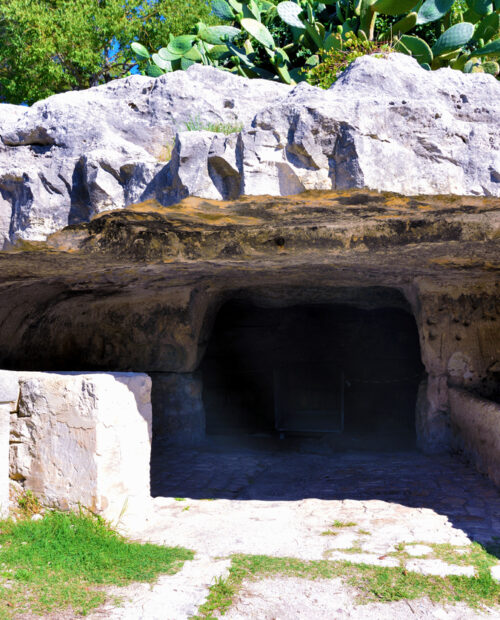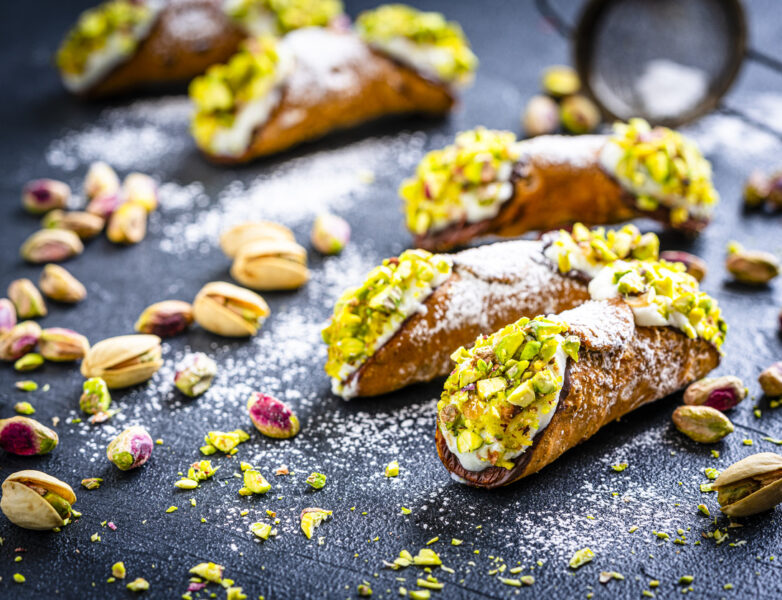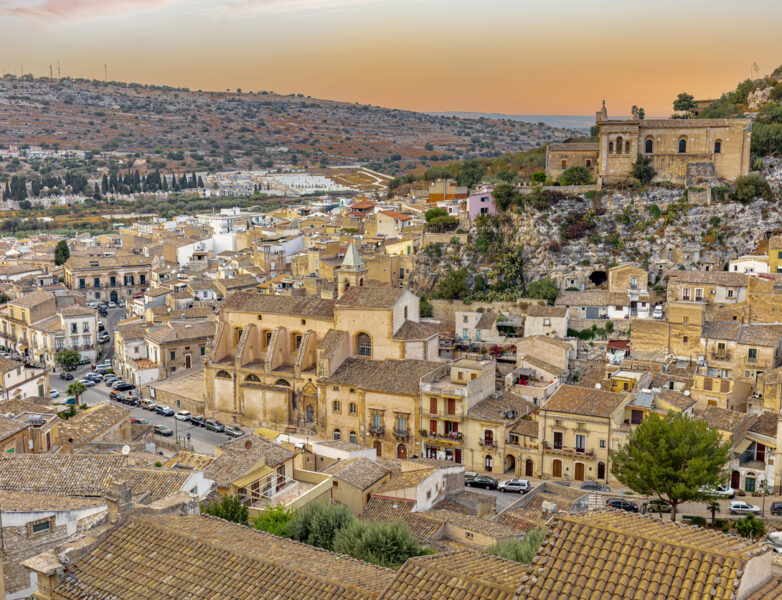 Women's Wine Walking Tour in Sicily
5.00

()
Nearest city
Catania, Sicily is 2 hours away
You're on your fourth wine tasting this week and snacking on yet another charcuterie board, all of it in the shade of lemon orchards with Sicilian herbs infusing the air. You're thinking to yourself—la vita è bella. This is just one of the idyllic afternoons on your 8-day, women's wine walking holiday in Sicily that will stay with you for life. With a fabulous rustic villa as your home for the week (featuring a big pool and a fragrant garden!), set out for picturesque strolls and daily tastings at women-owned wineries and restaurants. The whole week is about women's camaraderie, relaxation, scenic countryside, and a lot of food and wine. Really, a lot—it would take ages to list all Sicilian and Italian specialties, but you can't leave the island without trying out their mouth-drooling cannoli and gelato. Buon viaggio!
Scenic walks taking you all the way back to the 3rd millennium BC, helping you understand today's heritage

Week-long wine tastings at women-owned vineyards and restaurants

A cooking class which will reveal the secrets of the traditional Sicilian cuisine
Itinerary
Week-long wine tastings at women-owned wineries, delicious Sicilian dishes, and relaxing strolls under the Italian sun. No, you're not dreaming—you're just in Sicilian heaven. This is an 8-day, all-women wine walking tour with fantastic guides and local experts following you along your journey. The base for the week is a rustic villa in the countryside boasting a massive garden with hammocks and lounge chairs, a pool, and a timeless kitchen where traditional food will be prepared for you. You'll go on walks to the beach, to the UNESCO town of Scicli, and to fascinating archeological sites. Make lifelong memories with like-minded women and support women-owned wineries and restaurants!
Make sure to arrive in Catania Airport on time for a 3 pm private transfer to a villa—your home for the week. Once you've settled in and relaxed, it's time for your first Sicilian wine tasting! Vittoria, a female sommelier who was the tour guide for wine tastings across Sicily, will come to the villa and introduce you to Sicilian wines and the territory. Get to know your guide and your group over a welcome dinner, cooked with local ingredients from the area.
Meals: Dinner

After breakfast, use the morning to take a swim, relax in the sun, or wander the quiet streets. At around noon, you'll go to the UNESCO town of Scicli, to a local restaurant where only natural wines are served. After lunch, enjoy your walk around Scicli and to the top of the hill where the church of San Matteo is located. The church dates back to 313 AD, it's an iconic place for the town, and beautiful views are stretching from the top—you can even see the sea on a good day! Go back to your villa and relax. A light dinner will be served for you, paired with exquisite wines.
Meals: Breakfast, lunch, and dinner

Have breakfast at the villa. Today you're going to Cava d'Ispica, a fascinating and one of the largest archeological sites in Sicily. Take a trip back to the prehistoric times and Early Christian catacombs by walking through this narrow valley. After a guided trek in Cava d'Ispica, have an Aperitivo with local wine and delicacies. Return to your villa.
Meals: Breakfast, lunch, and dinner

Today you're going to—you guessed it—another wine tasting. Arianna will welcome you to her Arianna Occhipinti Winery for a tour and wine tasting! She is one of the most famous women winemakers in Sicily. Delicious lunch will be served at Baglio Occhipinti, run by Arianna's older sister. Head back to the villa and relax.
Meals: Breakfast, lunch, and dinner

The area you'll be staying at is lovely, so today is your free day to go on a lovely walk from the villa to Sampieri Beach, Fornace Penna, and Covo dei Contrabbandieri. Your guide can give you recommendations on where to go and they can also make arrangements for a sea-view lunch.
Meals: Breakfast and dinner

After a hearty breakfast at the villa, take your packed lunch and go on trekking to Cava Misericordia. This is an interesting trail, full of botanical and geological peculiarities, and you'll pass through ancient mule tracks. Freshen up and head out to dinner at a local Agriturismo in Modica.
Meals: Breakfast, lunch, and dinner

For your final full day in Sicily, lounge around in the morning or go out exploring a bit more. You have an afternoon cooking class with a female Sicilian New Yorker Chef, Rita at Gli Aromi, with a spectacular view for a sunset Apericena.
Meals: Breakfast, lunch, and dinner

All good things come to an end, and so does this all-women wine walking tour in Sicily. A private car will take you to the airport at noon, so make sure to plan your flight from 2 pm onwards. If you'd like to stay longer in the area, just ask your guide for some recommendations!
Meals: Breakfast
Get free trip brochure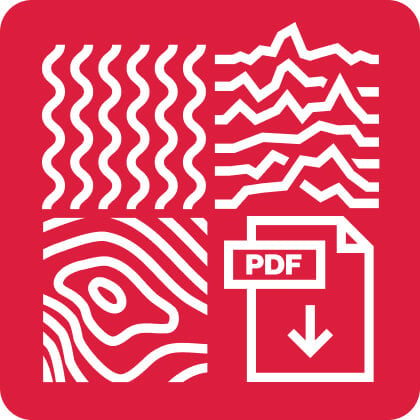 The brochure contains:
Adventure and location overview, itinerary, available dates, what's included, how to prepare, and much more.
Brochure sent, check your inbox
Talk with us
and let one of our adventure experts help you plan your perfect adventure.
Meet your guide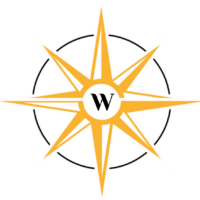 Sisters Sara and Ginny, the owners of Walking Women, are passionate about sharing their love for walking and having fantastic experiences with friends and family. Walking Women's mission is to provide a safe space for women to explore and venture together. Their focus is always on supporting local communities and prioritizing women-led businesses as their partners and suppliers.
N R
about
Walking Women
on Trip Advisor
Fortunate to of experienced 4 or 5 trips with walking women. Love the diversity of trips, the choices, ability to spend time withing the group of extraordinary women or time independently. Nothing is missed, such a treat to have everything planed for you. Would highly recommend to all.
caitlin747
about
Walking Women
on Trip Advisor
Been on a couple of walking women holidays, never been disappointed. Friendly knowledgable guides, really lovely walks and lots of fun
Linda Headford
about
Walking Women
on Trip Advisor
I've been on 5 holidays with WW so far. They've always been well planned. Always had great walks with knowledgeable guides, and very good accommodation. It's a great opportunity to meet people, and generally very enjoyable.
Maggie Whitlock
about
Walking Women
on Trip Advisor
Easy to pick the right holiday for the level of walks required. Great women for company and kind, knowledgeable walk leaders. Good locations, accommodation and food. I've been on several over the past 14 years and still planning more.
Things to know
What you get on this adventure:

An experienced hiking guide
Local hosts and winemakers
8-day guided wine walking tour in Sicily
Itinerary curated by Emilia Strazzanti
Sicilian ingredients and products
Ensuite double room for single occupancy (or can be two persons)
All meals during the tour (except lunch on the Day 5, details in the itinerary)
Wine tastings and cultural visits
Transportation during the tour

What's not included:

Transportation to Catania, Sicily
Food and any additional activities on Day 5
Guide gratuities — optional

This all-women wine walking tour in Sicily is ideal for beginners. You'll go on daily walks and tours, but anyone with a reasonable level of fitness can keep up. This trip is all about exploring at a leisurely pace, relaxing, resting, and reviving.

Here's a list of the equipment you need to bring:

Day pack large enough to carry all the items listed (around a 25-40L bag)
Hiking poles — optional
Comfortable clothing for hiking
Leisure clothing
Water bottle or hydration bladder (2L capacity)
Lightweight hiking boots or shoes
Spare clothes for layering
Waterproof rain jacket
Sunhat
Toiletries (sunscreen, hand sanitizer, bug spray,, etc.)
Sunglasses
Camera — optional (but recommended)

Dress comfortably and for the weather in clothes you can move in. We suggest bringing clothing appropriate for the season. Layers are best and don't wear jeans.

For the whole duration of this wine walking tour, you'll be staying at Villa Antica Aia in Sicily. This is a fabulous villa in stone featuring a big swimming pool for those early morning swims to start the day. Other than that, you'll have a massive grass yard with trees, flowers, and bushes all over it, and you can relax there in the hammocks and lounge chairs, or a shaded veranda. The villa features ensuite bedrooms and a large shared kitchen, where local meals will be prepared for you. Although in an Italian countryside with only nature surrounding you, the villa is ideally located, especially due to its vicinity to the UNESCO town of Scicli and the beach, which are only 10 minutes away.

Emilia, the owner of the premium Strazzanti brand, specializes in introducing people to everything that Sicily has to offer. Emilia designed this tour specially for Walking Women, the guides on this trip who focus on all-women holidays—expect 8 days of divine dishes, many wine tastings, and getting to know the area on foot. There's no better person to help you meet Sicily than Emilia, and you can read about her here.

Originally from the UK, Emilia's passion for food started at the age of 10, when she started experimenting with her Neapolitan and Sicilian grandparents traditional dishes. Driven by this passion, she trained in top schools and has been a chef for the past 18 years.

Emilia worked in a number of renowned, luxury hotels and restaurants, with some of them being The Dorchester in London, the 3-star Michelin restaurant Le Maurice, the 5-star hotel Principe di Savoia in Milan. She even cooked for Her Royal Highness, other members of the Royal Family, and many celebrities, such as Elton John!

During her time in Sicily, Emilia was captivated by the island's history and ingredients. She felt the desire to continue the legacy and heritage of her nonni through food and the land. And just like that, Strazzanti was born, founded by Emilia and her sister in 2015.

Strazzanti offers a premium experience, producing the best Sicilian ingredients and products inspired by the land and their grandparents' recipes. They've been importing these products to the UK, but soon Europe and the USA as well. Strazzanti supplies the likes of Selfridges, Sotheby's, Bar Termini, and many other legendary spots in London. Their Sicilian dining experience was a sell out and featured on Channel 4 Sunday Brunch along with their cooking classes.

Group sizes and prices:

For this women's wine walking tour in Sicily, the maximum group size is 8. There will be multiple guides and hosts on this trip.
The cost does not decrease as the group grows.
Wine walking in Sicily can be arranged for private and larger groups. Contact us to make arrangements.

Min. age requirements:

If you are older than 18, you're good to go.
Minors younger than 18 may be permitted to join the hike on a case-by-case basis, but must be in the presence of a parent or legal guardian.

If your group has hikers under the age of 18, contact us prior to booking to make arrangements.

A $250 deposit to secure your place is due upon booking. The remaining amount is paid 3 months (90 days) prior to departure. Once the trip is confirmed by the guide, the cancellation policy stated below applies.

If Client cancels the Booking anytime prior to ninety (90) calendar days in advance of the trip contemplated by the booking, Client is entitled to a refund or moving the credit to another holiday, minus the deposit. It is not possible to refund the deposit as it covers costs that have already been incurred.
After that deadline, Client is not entitled to any refund. Any reimbursable expenses arising out of the Booking incurred by Guide prior to the date of cancellation (including but not limited to plane tickets, car rental payments, and lodging or transportation fees) are non-refundable as soon as they are incurred by the Guide. However, the Guide will discuss options with the Client regarding the possibility of reselling the Client's place.
If Client has to cancel the trip due to COVID-19 infection, the Guide will refund Client's money or transfer it to another trip.

To get to Catania, the starting point of your tour, most people fly into Catania International Airport (CTA). Make sure to arrive by 2 pm at the latest, because a private car transfer will depart at 3 pm and take you to your villa near Scicli.

If you plan on arriving overland via Italy or are flying into Palermo, we can recommend the best routes to reach the villa, just let us know in time.

57hours is committed to providing safe outdoor adventure experiences. We require all guides using our platform to have a COVID-19 safety plan and to make the details of that plan accessible to travelers. In most cases, group sizes will be reduced, guides will avoid overcrowded locations, and other safety measures will be met depending on the location and activity.

We also expect clients to respect local regulations and take measures to protect themselves, their guides, and the communities they're traveling to. For more information on COVID-19 measures in Italy, please refer to Italy's COVID-19 travel advice.

Please contact us if you have any questions or require further information. We are happy to provide you with the most up-to-date information!
Get free trip brochure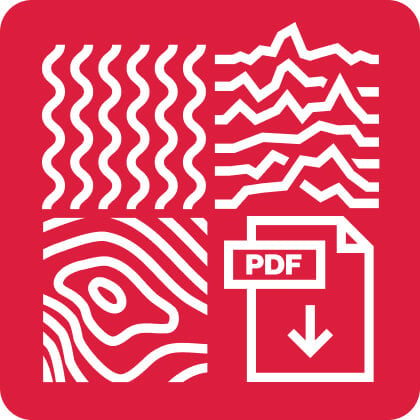 Adventure and location overview, itinerary, available dates, what's included and much more.
Brochure sent, check your inbox
Talk with us
and let one of our adventure experts help you plan your perfect adventure.
Other things to do in Italy