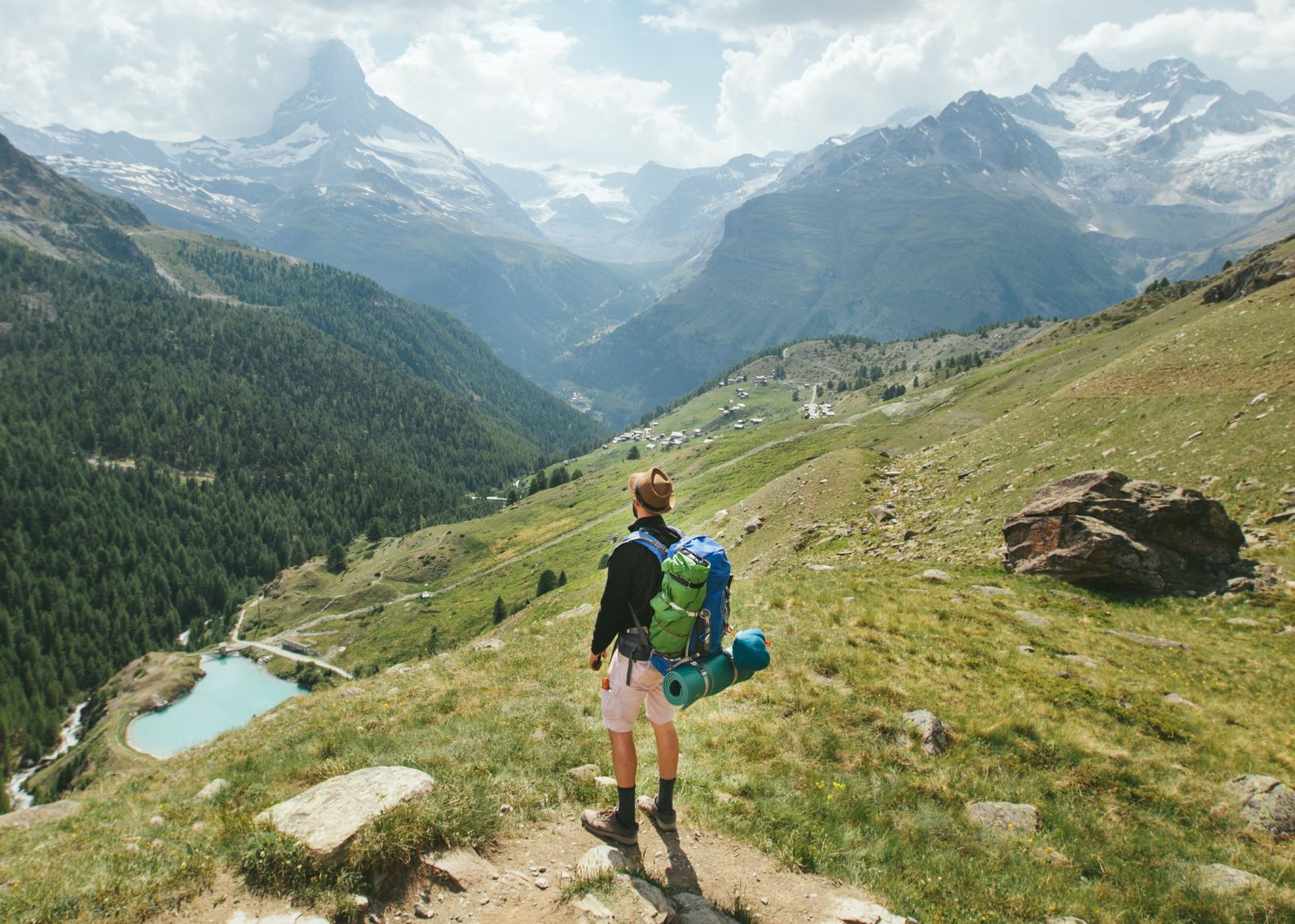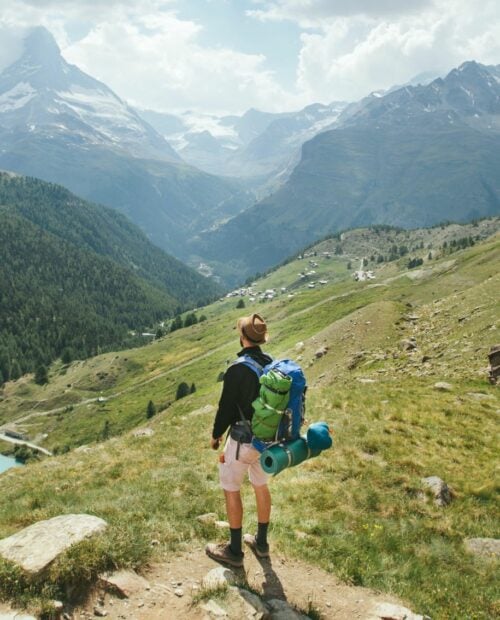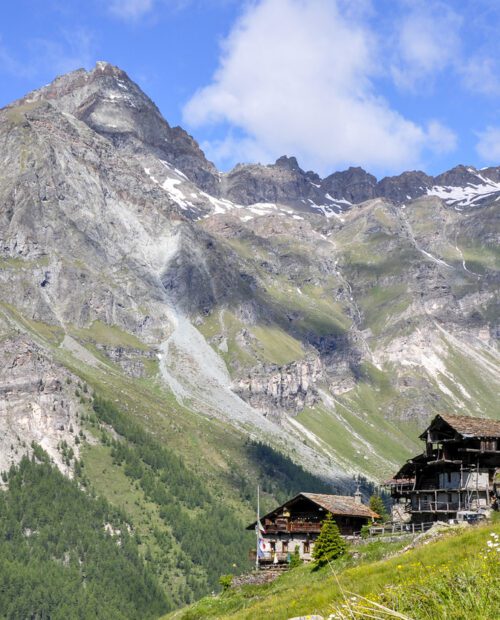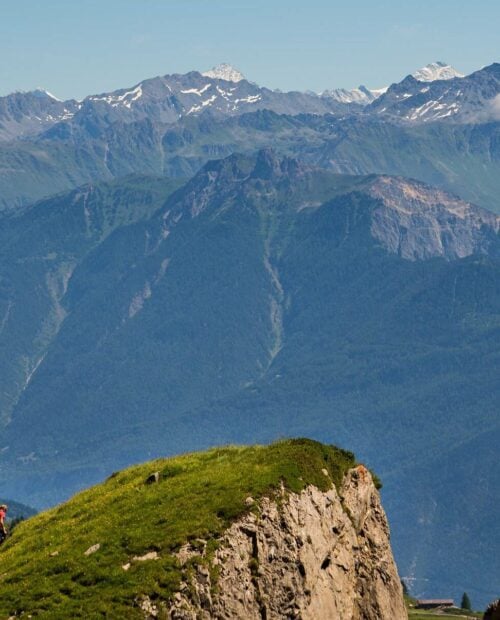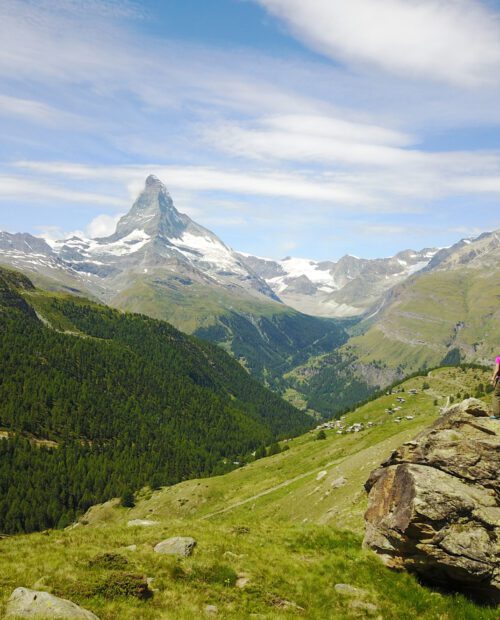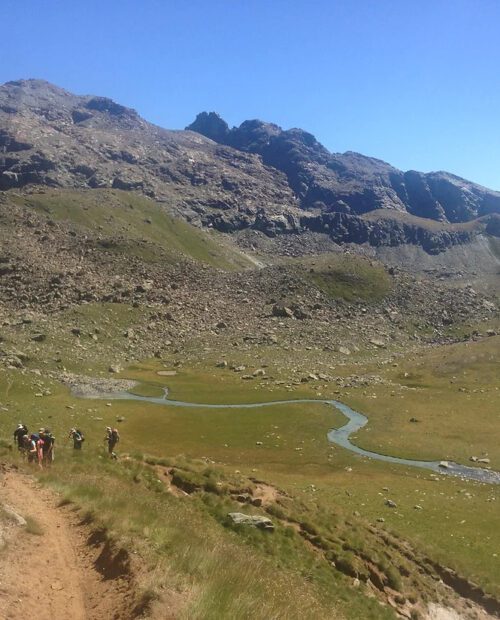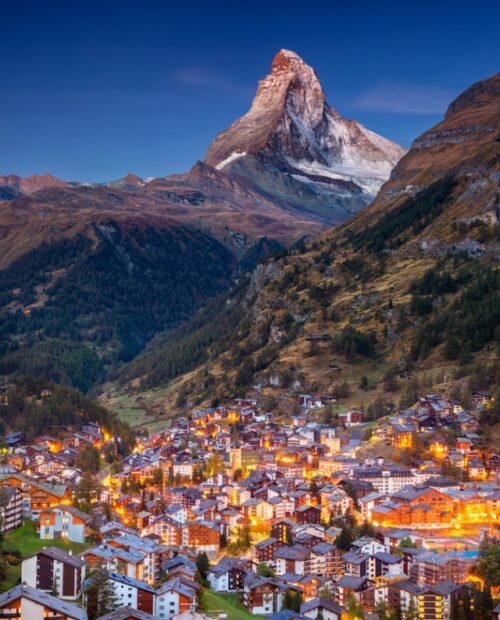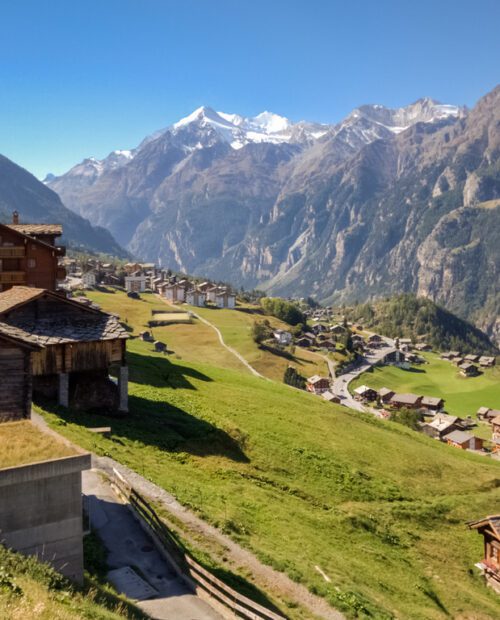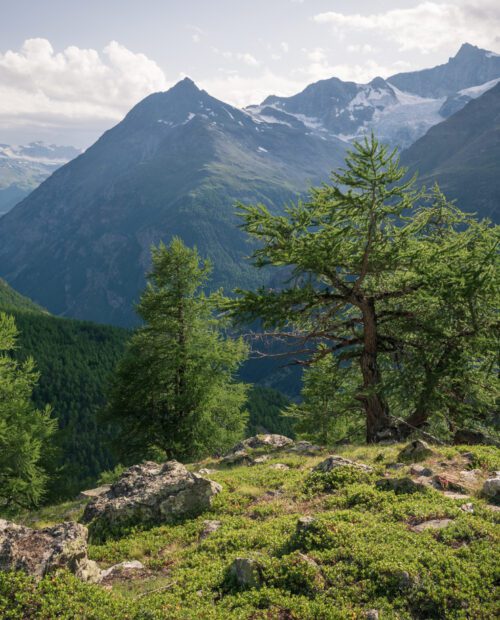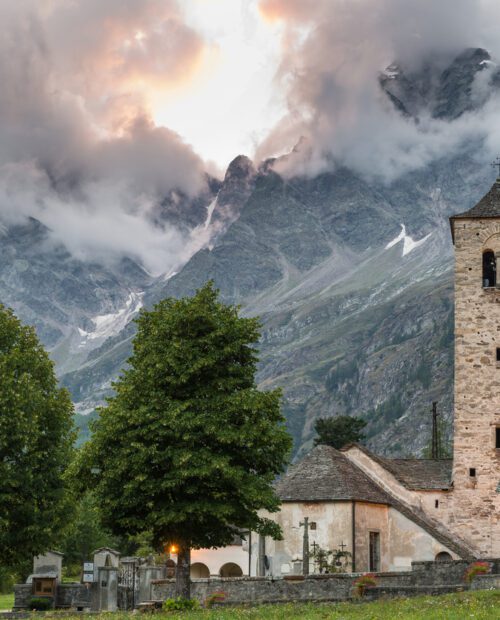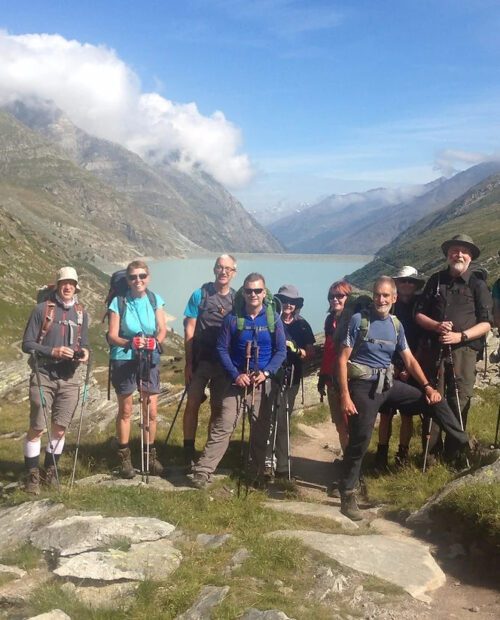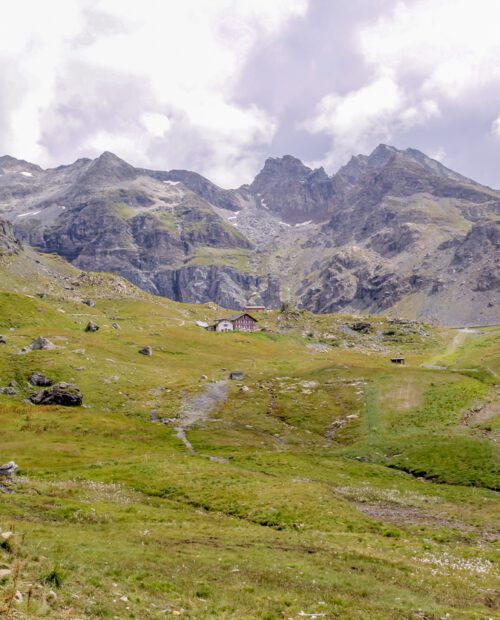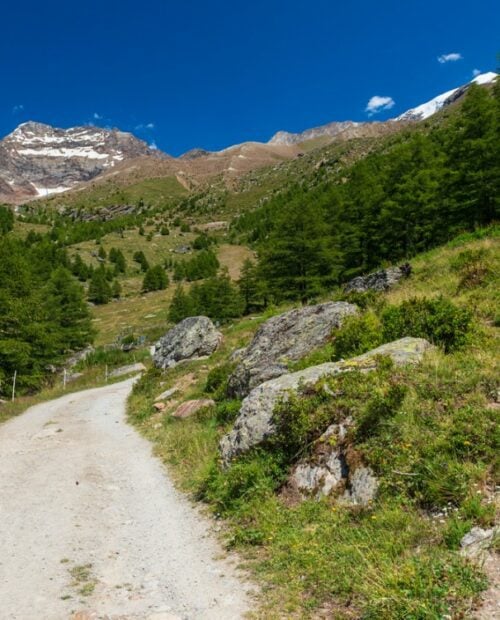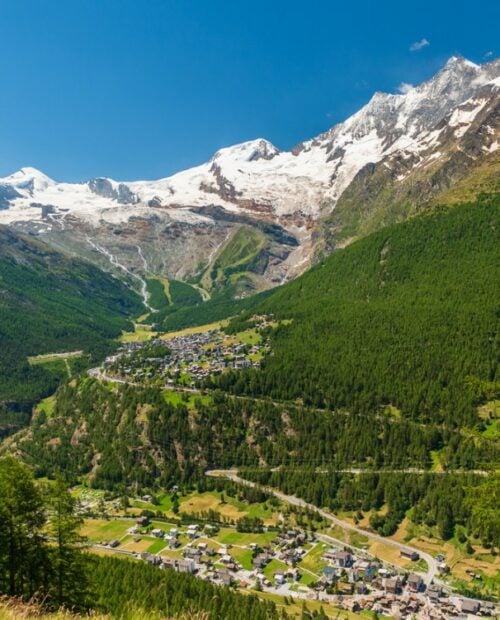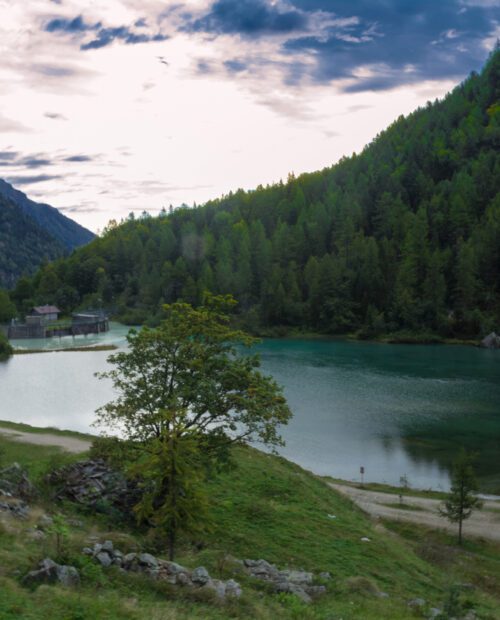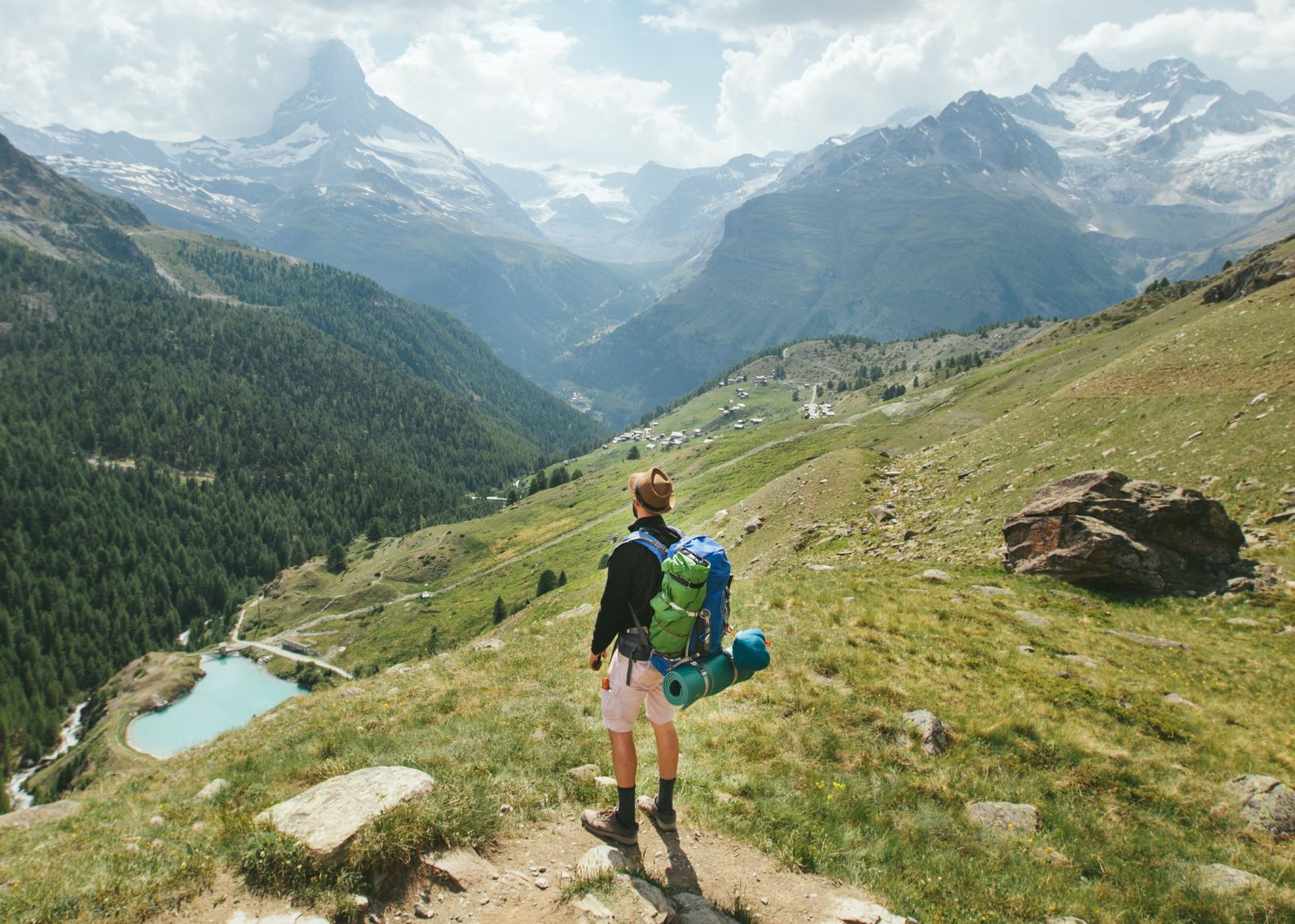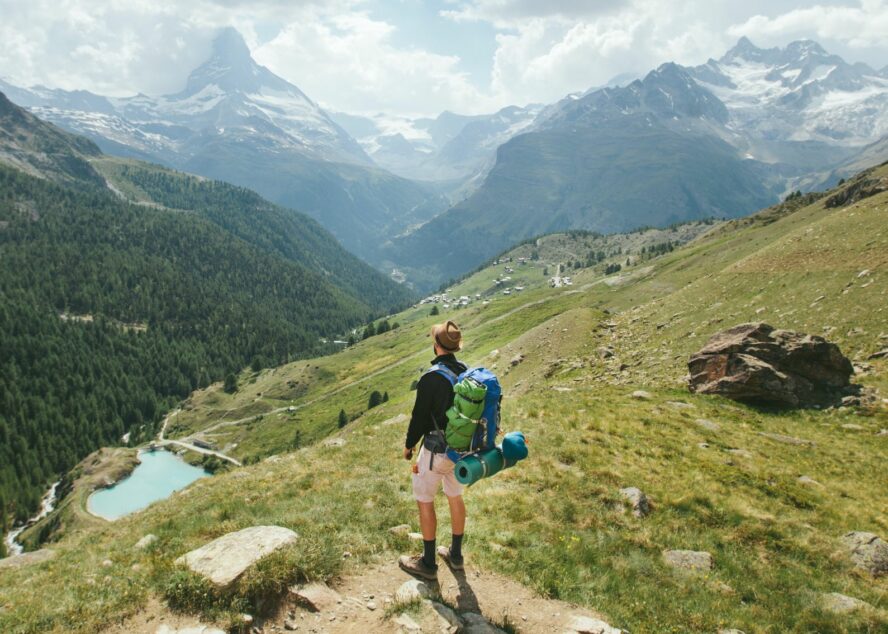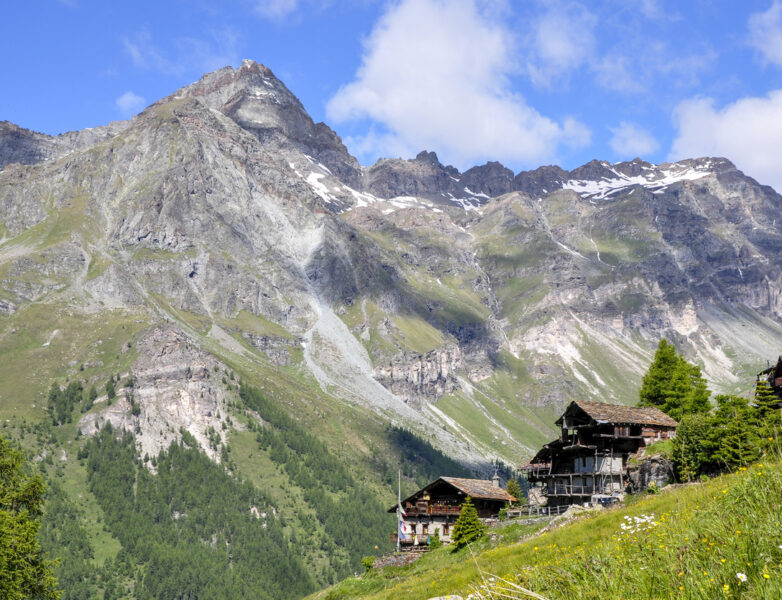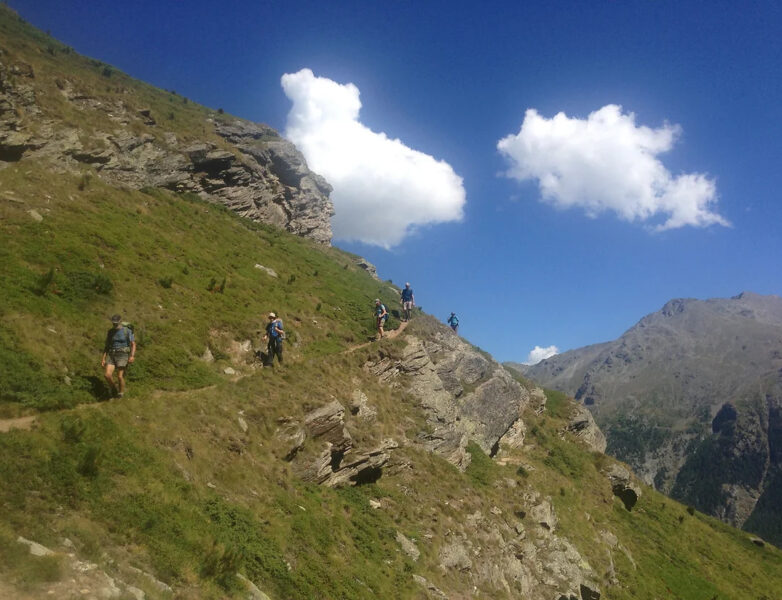 Tour de Monte Rosa Hiking Adventure
5.00

()
There are very few hiking feats in the Alps that could beat crossing the Tour de Monte Rosa. Shared by Switzerland and Italy, this trail encircles one of the most impressive massifs in the Alps, named after the highest peak of both countries: Monte Rosa. Crossing its 100 miles, you will enter a collage of lofty peaks dominating cow-speckled villages and sleep soundly in rustic refuges beneath glaciers. Walk the centuries-old roads taking you to knee-trembling mountain passes before crossing suspension bridges spanning Alpine lakes and forested valleys. After 9 days of trekking and 42,000 feet gained in altitude, finish right where you started—and learn why the Tour de Monte Rosa is considered one of the best hiking routes in the Alps.
Cross a trail that circumnavigates ten +13,000-foot peaks

Experience the world-famous Matterhorn, Zermatt, and Euroweg

Stay in authentic mountain huts immersed in sublime Alpine scenery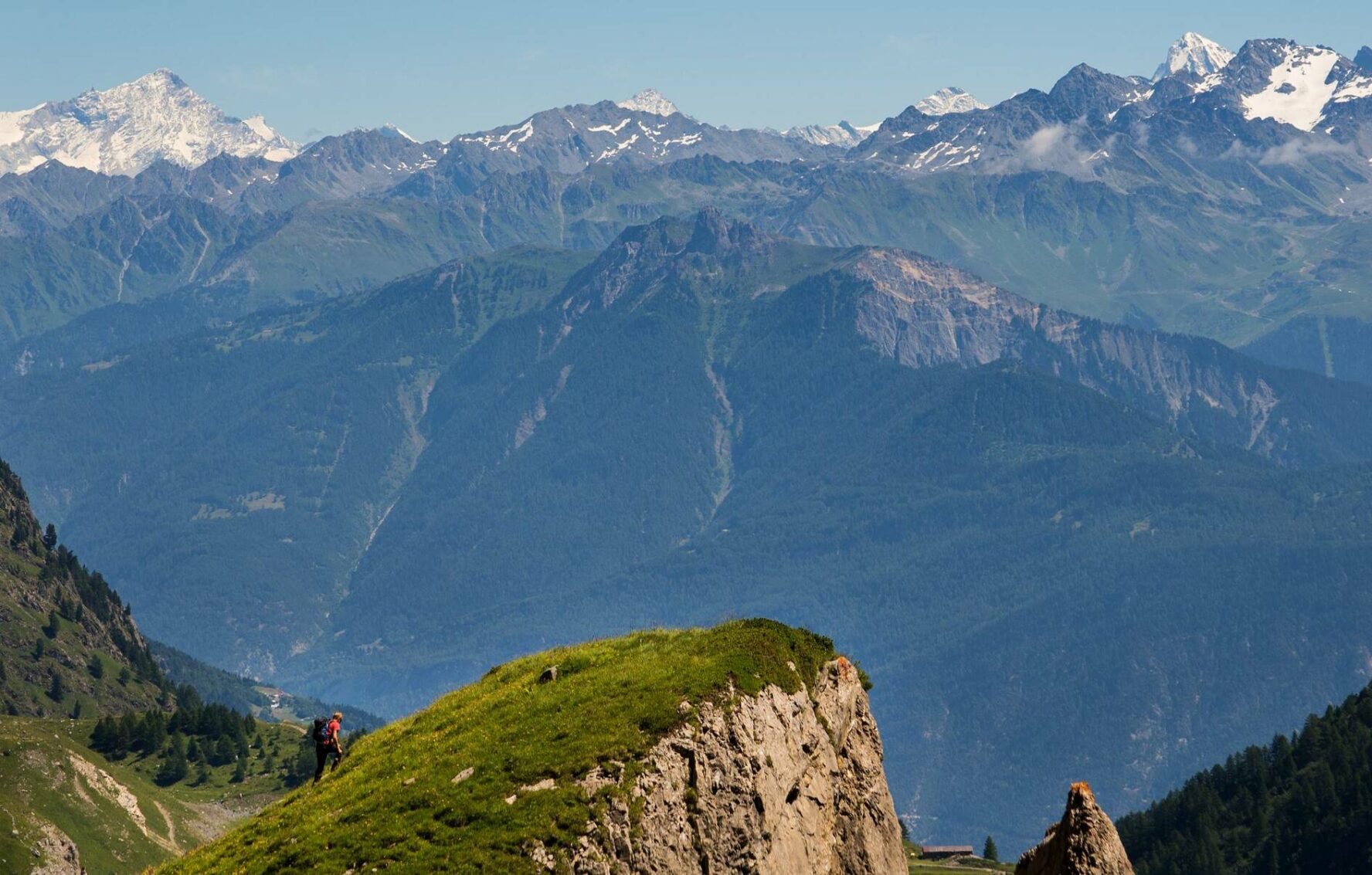 Itinerary
Join your guide for 11 days of Alpine bliss in Switzerland and Italy! Cross one of the most demanding—and the most epic—hiking circuits in the Alps: Tour de Monte Rosa. Enjoy incredible scenery with 10 peaks above 13,000 feet, hike in glaciated terrain and stay in rustic refuges and charming hotels in quaint villages and towns, including Zermatt. Relish great food, breathe in some mountain air, challenge your body and recharge your mind—the Monte Rosa massif awaits you open-armed. 
Your trip starts in the village of Saas Grund, a walking distance from the well-known ski resort of Saas Fee. Meet your Tour de Monte Rosa hiking guide in the village or in your accommodation in the afternoon, do a gear check, and meet your fellow hikers over dinner.
Meals: Dinner

Day 2 starts with a short bus ride to Mattmark, where your group will start gently, following the side of Lake Mattmark. This is a good warm before tackling the first col of your Tour de Monte Rosa hiking trip—the Monte Moro, which stands at 9,360 feet (2,853 m). Enjoy the stunning views of the Weissmies (13,200 ft / 4,023 m) and the Rimpfischhorn (13,773 ft / 4,198 m) peaks. On arrival at the pass, your group will be greeted by Monte Rosa itself. After a steep descent through boulder fields, you arrive in the village of Macugnaga, where you will stay for the night.
Meals: Breakfast and dinner
Hiking: 15 km (9.32 miles)
Altitude gain/loss: +750 m (2,460 ft) / -1,600 m (5,250 ft)

Day 3 features one of the longest climbs of the trek. Start your hiking by following the torrent of Anza towards the lake at Quarazza. Afterward, you will climb steadily through the spruce forests to Alpe Plana, with views of impressive waterfalls behind you. Pass over the Colle del Turlo and enjoy the views of the Weissmies peak once again. From here, your group will have a long steady descent to your overnight stop at the Rifugio Pastore.
Meals: Breakfast and dinner
Hiking: 23 km (14 miles)
Altitude gain/loss: +1,510 m (4,955 ft) / -1,300 m (4,265 ft)

From the refuge, your hiking on the fourth day starts with a climb to the Vallon delle Pisse. The route follows the waterfall underneath the glacier of the Piramide VIincent, one of the smaller peaks of the Monte Rosa Massif. After passing the cable car station at Alpe la Balma, take on a steep and rugged path over the Bocchetta delle Pisse, followed by a descent to Alpe Pianlunga. Another winding ascent takes your group through the Valle d'Olen, then back down to the refuge at Lake Gabiet, your accommodation for the night.
Meals: Breakfast and dinner
Hiking: 15 km (9.32 miles)
Altitude gain/loss: +1,800 m (5,905 ft) / -650 m (2,135 ft)

Your hiking starts more gently today. You will first cross the Colle d'Olen, then descend through the larch forests to the Rifugio del Lys. From here a nice trail through forests and meadows brings your group into Gressoney Stafal. From here, head up to Alpe Sitten, and take a path to the only pass of the day—the Colle di Bettaforca. You will then take an easy trail down to the pretty hamlet of Resy, spending the night high above the Ayas Valley.
Meals: Breakfast and dinner
Hiking: 16 km (10 miles)
Altitude gain/loss: +970 m (3,180 ft) / -1,200 m (3,935 ft)

Day 6 begins with a short descent towards the meadows of Alpe Varda and Alpe Mase—one of the highlights of the trek. Climb steadily to the Colle Superieur delle Cime Blanche (2,982 m / 9,783 ft), with the Breithorn above us. From this vantage point, enjoy your first unforgettable views of the Matterhorn (14,692 ft / 4,478 m). After descending through the glacial moraine, tackle a steep final climb to the highest point of the trip, and your base for the night—at the Colle del Teodulo (10,883 ft / 3,317 m).
Meals: Breakfast and dinner
Hiking: 18 km (11 miles)
Altitude gain/loss: +1,550 m (5,085 ft) / -300 m (985 ft)

Today your group will be joined by an IFMGA qualified guide, as you descend the Theodule glacier (the spelling has changed now since you are back in the German-speaking area!). The group will be roped up, but no other specialist equipment is needed, other than your hiking boots and trekking poles. Enjoy the views of the Matterhorn and other peaks: the Alphubel, Dom, Obergabelhorn, Zinalrothorn, and Weisshorn. At Gandegg, leave the ice of the glacier behind, and descend to the famous mountaineering town of Zermatt—situated beneath Matterhorn.
Meals: Breakfast and dinner
Hiking: 16 km (10 miles)
Altitude gain/loss: +460 m (1,510 ft) / -2,070 m (6,970 ft)

Leaving Zermatt, follow the Mattertal towards the Rhone Valley and stroll through meadows and larch forests. After Täsch, enter the village of Randa, and start a steady climb on a steep zig-zag trail. You will pass under the rugged peaks of the Täschorn and the Dom, before reaching your base for the night: Europahütte, a relatively new hut in a stunning location. The alternative route of getting from Zermartt to Europahütte is along Europaweg, arguably the most scenic two-day hiking trail in the Alps—featuring the longest pedestrian bridge in the world.
Meals: Breakfast and dinner
Hiking: 16 km (10 miles)
Altitude gain/loss: +890 m (2,920 ft) / -300 m (985 ft)

Today your traverse continues across boulder fields, with rugged cliffs towering above, and the Breithorn and Matterhorn behind us. Enjoy stunning views as your group tackles the cables and bridges on this exciting trail. The Riedgletscher lies in our path, so we descend steeply and drop down through the woods to our overnight stop at the village of Grächen.
Meals: Breakfast and dinner
Hiking: 17 km (10.6 miles)
Altitude gain/loss: +600 m (1,970 ft) / -1,180 m (3,870 ft)

On the final day of the tour, you will take the Hohenweg path to Hannigalp, high above the Saastal. This stunning path is a little lower and greener than those covered in the previous days, but still with exposed sections that demand your full attention. Directly ahead, you can enjoy the views of the snow-topped Weissmies, and the Lagginhorn. The Tour de Monte Rosa guided trek comes to an end as your group arrives back where you started: Saas Grund. Take some well-earned rest and celebrate your achievements with your guide and fellow hikers.
Meals: Breakfast and dinner
Hiking: 21 km (13 miles)
Altitude gain/loss: +1,220 m (4,000 ft) / -1,270 m (4,165 ft)

Your tour finishes after a hearty breakfast. Say goodbye to your guide and fellow hikers and go back to the airport—or continue touring on your own.
Meals: Breakfast
Get free trip brochure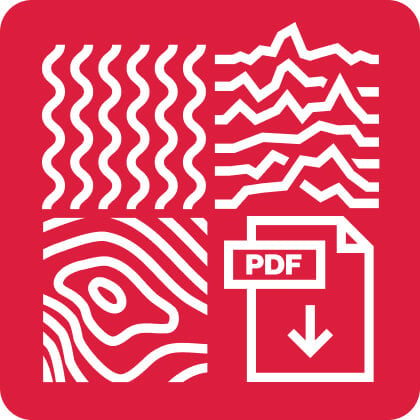 The brochure contains:
Adventure and location overview, itinerary, available dates, what's included, how to prepare, and much more.
Brochure sent, check your inbox
Talk with us
and let one of our adventure experts help you plan your perfect adventure.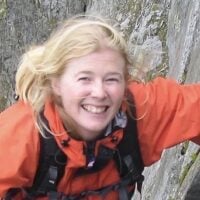 Emma Jack
International Mountain Leader, Mountain Bike Leader, and Nordic Ski Instructor
International Mountain Leader, Mountain Bike Leader, and Nordic Ski Instructor
Emma has been leading treks and expeditions ever since 2005. She's led trips all over the world, but Corsica, Nepal, and the Alps remain her top three trekking destinations and Tour du Mont Blanc trek her favorite route. In 2009, she made the first ever ski descent of Manaslu, the 8th highest mountain in the world. Emma is fluent in French, Russian, and Spanish.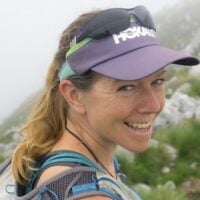 Becki Penrose
International Mountain Leader, BASI ski instructor
International Mountain Leader, BASI ski instructor
Becki is an International Mountain Leader with many years of guiding experience, taking groups in the mountains on walking, climbing, and skiing trips. She is also a qualified BASI ski instructor and she's led expeditions and treks to Costa Rica, Ecuador, Morocco, Bolivia, and China, as well as guided trekking and trail running in the European Alps.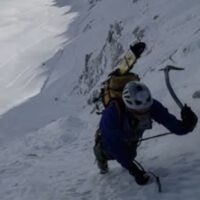 Charlie is a firm favourite with Cloud 9 Adventure clients and has led trips to Europe, Kilimanjaro, India, Morocco, Bolivia and Nepal in the last few years alone.  Some of you may already be familiar with his popular Chamonix Blog or his regular appearances as a commentator for worldwide climbing competitions. Charlie has a great sense of humour and is guaranteed to make sure that you are having fun. Charlie is a qualified Mountain Leader and certified Wilderness First Responder, and he mostly leads high-altitude climbing trips.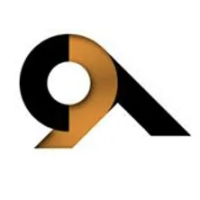 Offering a diverse range of trips in the Alps, Pyrenees, Dolomites, Jura and beyond, Cloud 9 Adventure is all about conveying their passion for adventure travel among some of the world's most magnificent mountain landscapes—and as far away from the crowds as possible.  
Emma Jack and the Tour de Monte Rosa
Jim Harrison
about
Cloud 9 Adventure
on Tripadvisor
I've been on seven treks in the Alps, including Chamonix-Zermatt, the TMB, and the Bernese Oberland. I've also managed to climb seven of the easiest peaks. The trip that I have enjoyed the most was the 2016 Tour de Monte Rosa led by Emma Jack. The weather and varied scenery were superb (except for day two which was wet and misty). The group was eclectic but friendly and the length and difficulty of the tour just right for me. The accommodation (five nights in hotels and five in refuges) was of a very good standard and was fabulous at the Rifugio Gabiet and at the Hotel Hannigalp in Grachen.
Things to know
What you get on this adventure:

An experienced, local hiking guide with extensive knowledge of the area

Qualified IFMGA guide for the glacier section

11-day hiking adventure along the Tour de Monte Rosa (9 days of hiking) 

Accommodation in hotels and mountain refuges

Meals as indicated in the itinerary

Transportation from Saas Grund to Lake Mattmark

What's not included:

Transportation to and from Saas Grund

Airport transfers — we recommend Mountain Drop-Offs

Lunches, drinks, and snacks

Guide gratuities — optional

Travel insurance — compulsory (covering medical expenses, mountain rescue including helicopter evacuation, and cancellation)

To join this Tour de Monte Rosa hiking trip, you need to be in excellent physical shape. You need to have a lot of hiking experience in mountain terrain and experience of multi-day treks. Be prepared for 9 consecutive daily hikes with 15 miles (23 km) of distance covered on the longest day. Daily altitude gains will be between 1,510 and 5,900 feet (460-1,800 m). What makes Tour de Monte Rosa different from similar Alpine treks is an obligatory glacier crossing. Keep in mind that you will be followed by a special guide for this section. On regular days, you will take many breaks and will also always be followed by an expert hiking guide who will make sure you are comfortable on the trails. 

Here's a list of the equipment you need to bring:

Day pack large enough to carry all the items listed (around a 25-40L bag)

Hiking poles — optional

Water bottle or hydration bladder (2L capacity)

Lightweight hiking boots or shoes

Spare clothes for layering

Waterproof rain jacket

Waterproof pants 

Base layers (top and bottom)

Mid layer—usually a fleece 

Hiking pants (shorts as well if you want)

Sunhat

Toiletries (sunscreen, hand sanitizer, bug spray, etc.)

Headlamp or flashlight

Sunglasses

Camera — optional (but recommended)

Dress comfortably and for the weather in clothes you can move in. We suggest bringing clothing appropriate for the season. Layers are best and don't wear jeans.

During your guided Tour de Monta Rosa trip, you'll be staying 5 nights at mountain refuges and 5 nights at local hotels. When it comes to hotels, you'll be staying in private rooms. Mountain refuges, however, have shared rooms and dormitories. Although some of them are quite rustic, the view of the surrounding mountains and their authentic charm makes up for any lack of luxury. Nights spent in mountain refuges might just end up being the highlight of the trip due to unparalleled views and local wildlife. Because of the remote nature of the refuges, there won't be any luggage delivery during the trip.

Group sizes and prices:

For this group adventure, the maximum client-to-guide ratio is 10:1. 

It takes a minimum of 4 people for this tour to operate. 

The cost does not decrease as the group grows. 

Trekking along the Tour de Monte Rosa can be arranged for larger groups. Contact us to make arrangements.

Min. age requirements:

If you are older than 18, you're good to go.

A 30% non-refundable deposit to secure your place is due upon booking. The remaining amount is paid 10 weeks (70 days) prior to departure. Once the trip is confirmed by the guide, the cancellation policy stated below applies. 

If Client cancels the Booking anytime prior to seventy (70) calendar days in advance of the trip contemplated by the booking, only the Client's deposit will be forfeited. 

For cancellations thirty-one (31) to seventy (70) calendar days in advance, Client is entitled to a refund in the amount of fifty percent (50%) of the total price of the trip.

For cancellations thirty or less days in advance, Client is not entitled to any refund.

Any reimbursable expenses arising out of the Booking incurred by Guide prior to the date of cancellation (including but not limited to plane tickets, car rental payments, and lodging or transportation fees) are non-refundable as soon as they are incurred by the Guide.

To get to Saas Grund,  your starting point, most people fly into Geneva International Airport (GVA), one hour away. Once you arrive, there are several ways to reach your destination, including public transport. Looking to make the airport transfer hassle-free? Check out Mountain Drop-Offs—they provide door-to-door service in their comfy and spacious shuttles.

You will meet your guide at a predetermined location in the village or in your accommodation on day 1.

57hours is committed to providing safe outdoor adventure experiences. We require all guides using our platform to have a COVID-19 safety plan and to make the details of that plan accessible to travelers. In most cases, group sizes will be reduced, guides will avoid overcrowded locations, and other safety measures will be met depending on the location and activity.

We also expect clients to respect local regulations and take measures to protect themselves, guides and the communities they're traveling to. For more information on COVID-19 measures in the Monte Rosa areas in Switzerland and Italy please refer to Switzerland's official COVID-19 travel guidelines and Official Italian Tourism Website.

Please contact us if you have any questions or require further information. We are happy to provide you with the most up-to-date information!
Get free trip brochure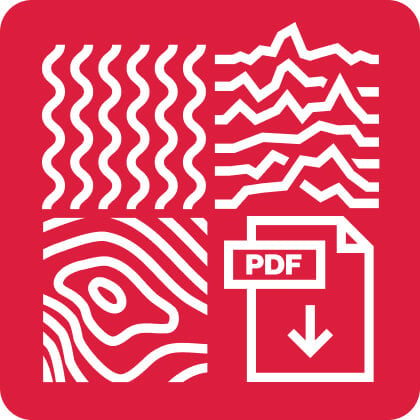 Adventure and location overview, itinerary, available dates, what's included and much more.
Brochure sent, check your inbox
Talk with us
and let one of our adventure experts help you plan your perfect adventure.
Other things to do in Swiss Alps