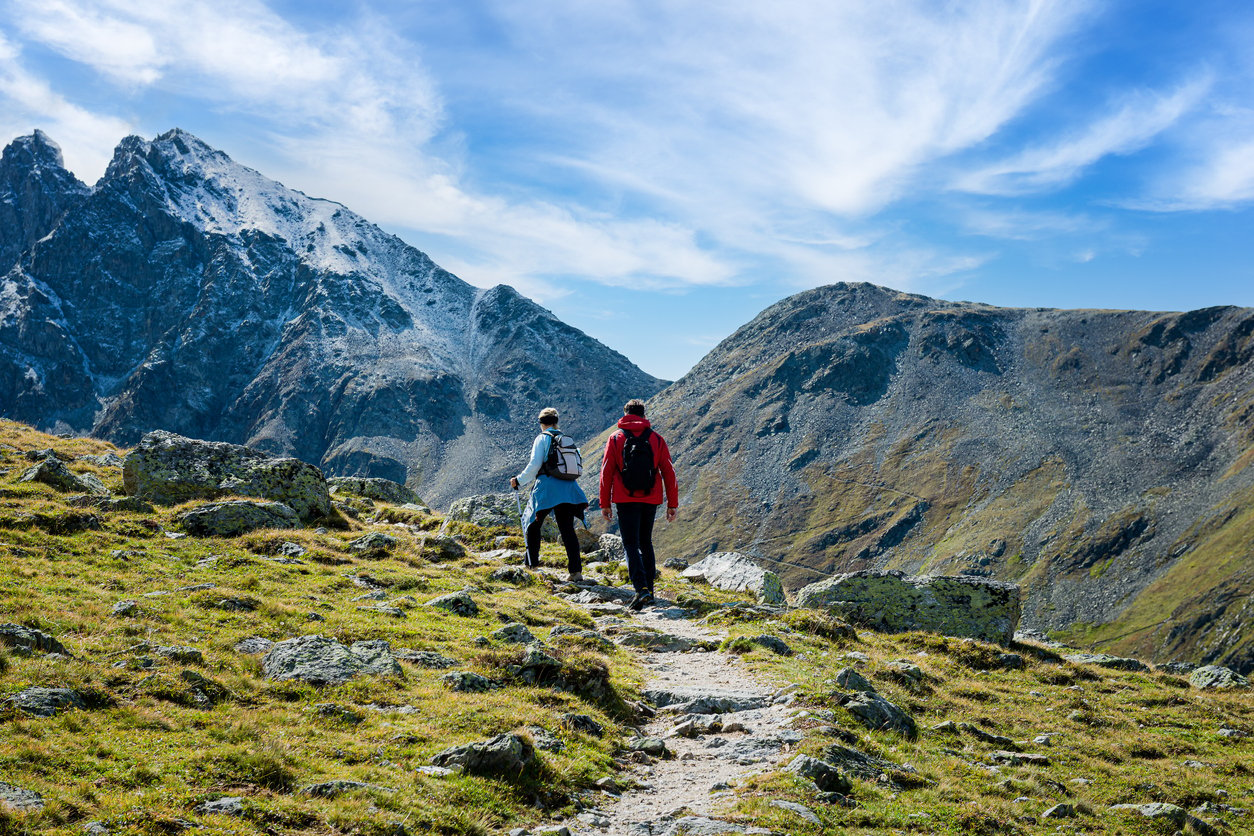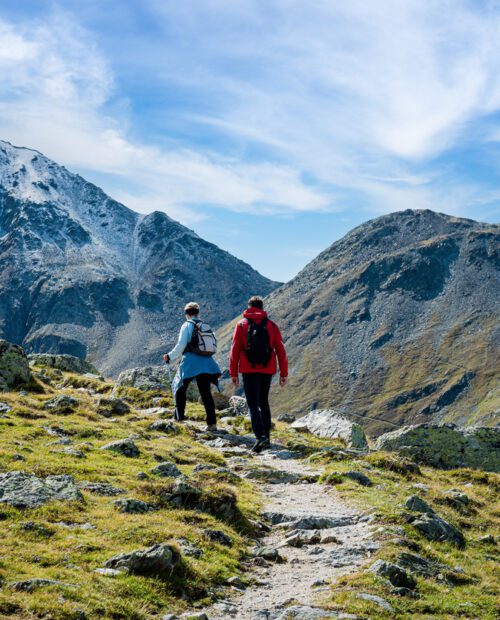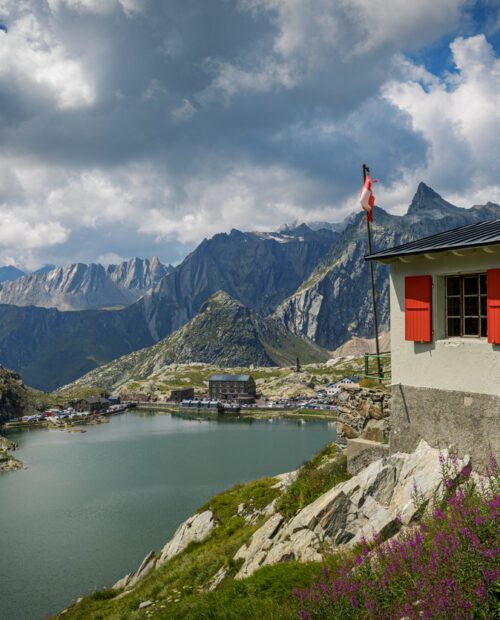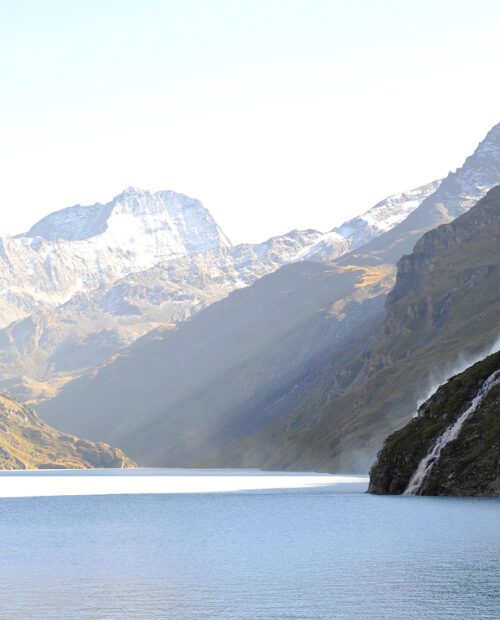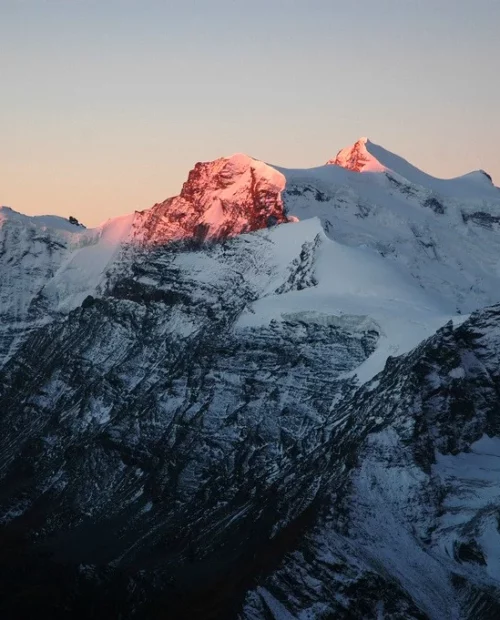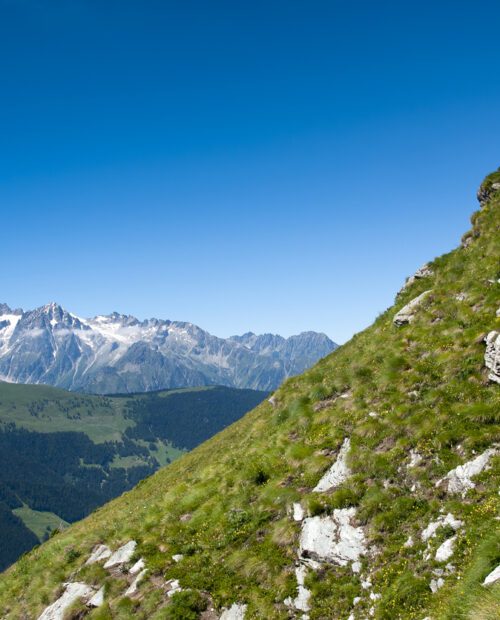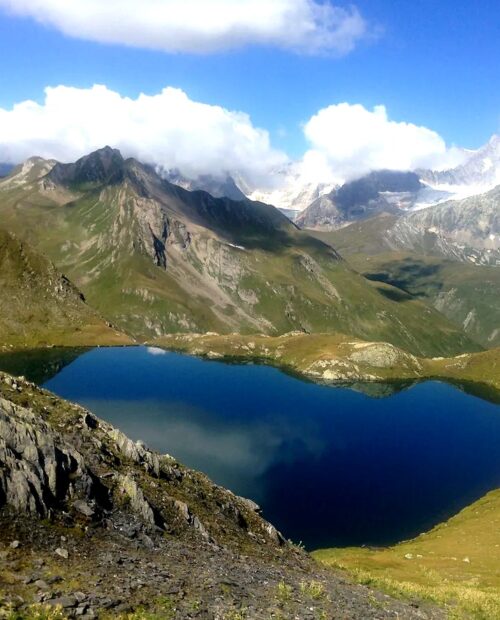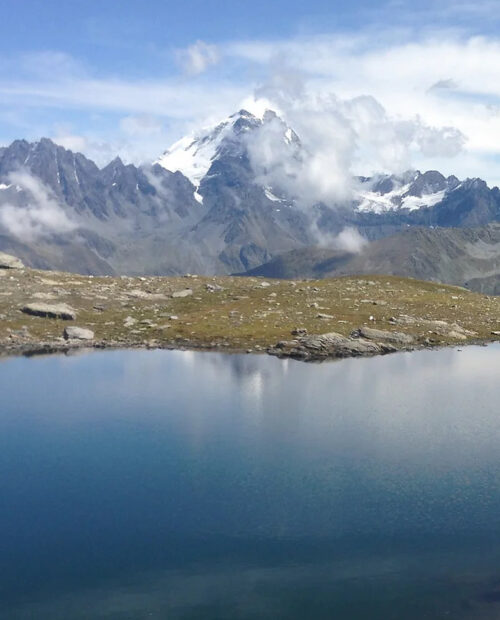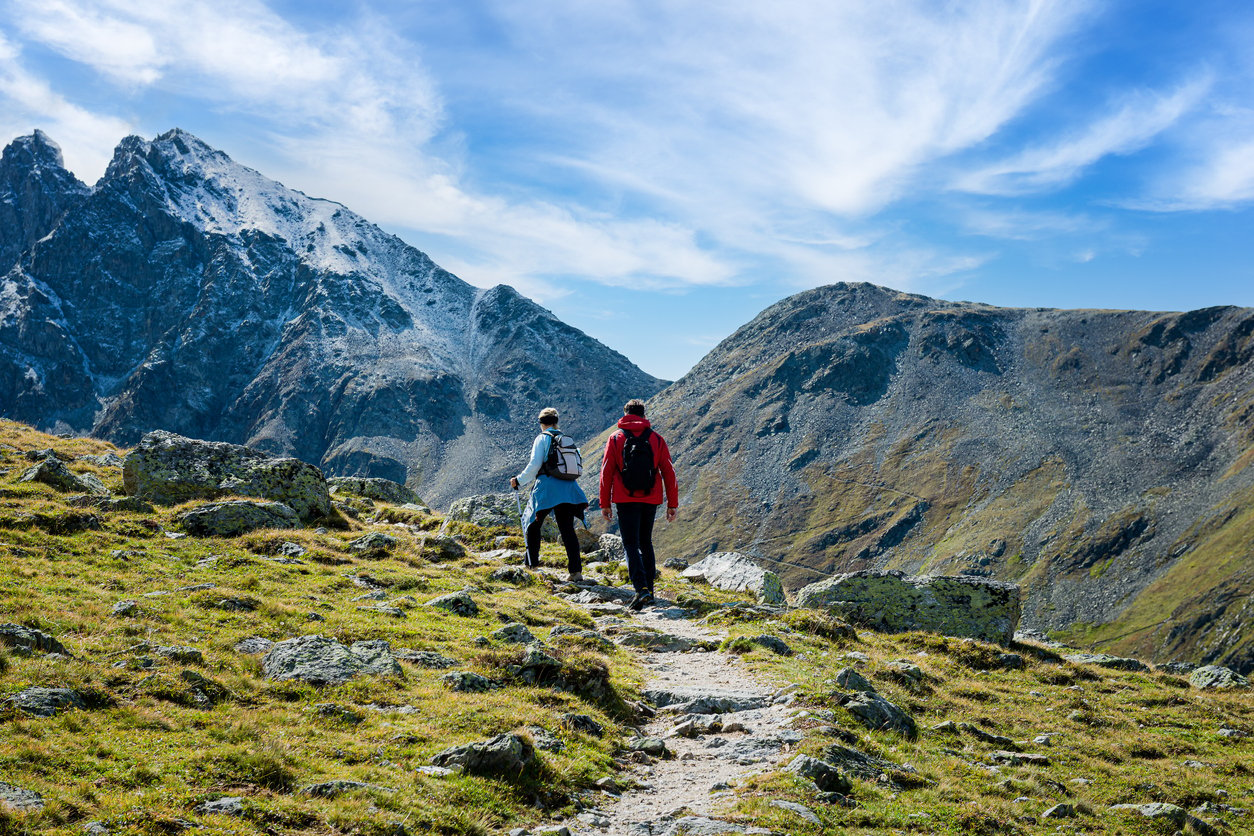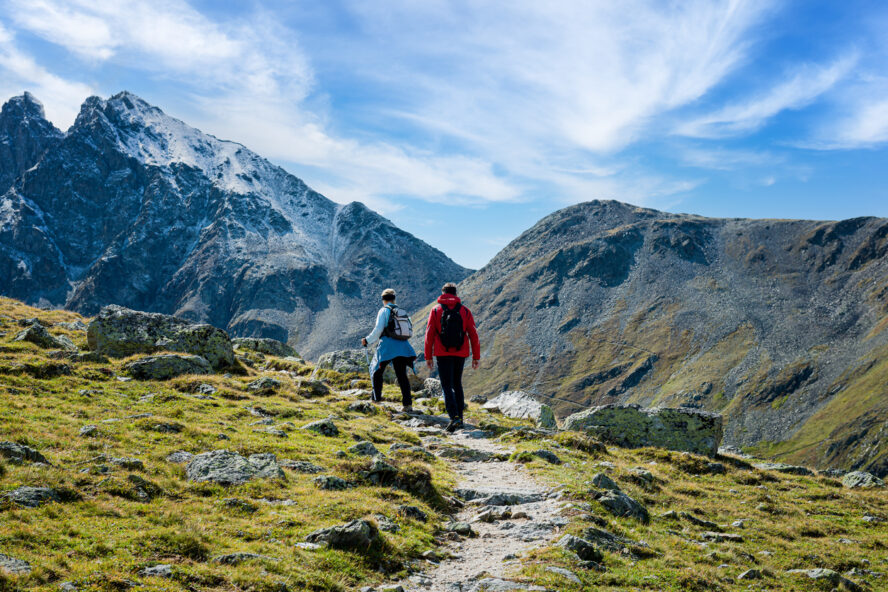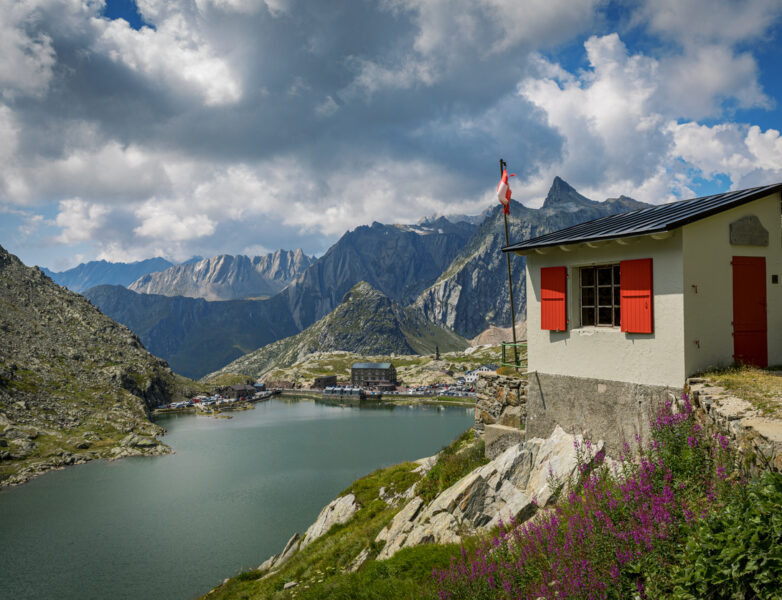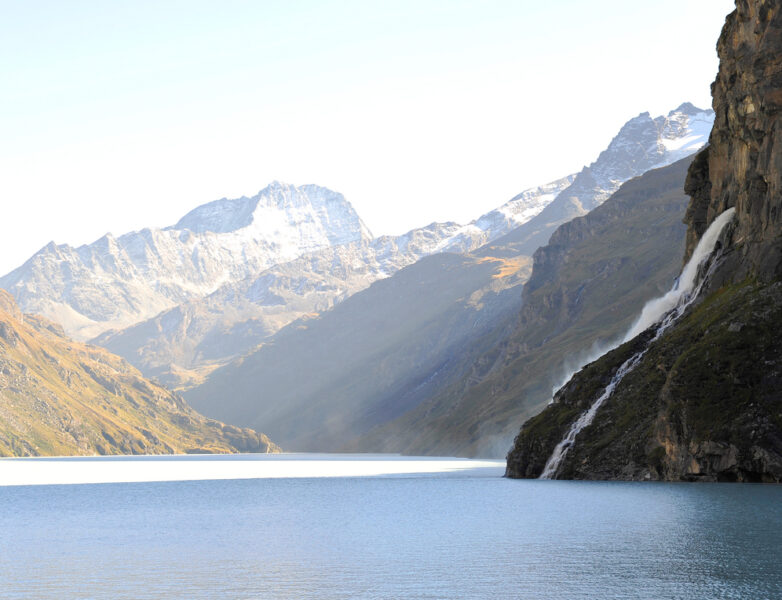 Hiking Tour des Combins: The Secret Alpine Route
5.00

()
The Tour des Combins boasts superior Alpine hiking where Switzerland meets Italy, but receives only a fraction of the hype (and the crowds) as the TMB or Haute Route. Sprawling over 65 miles and encircling the majestic Grand Combin Massif, this hut-to-hut trek will take you along hidden trails soaring high above verdant alpine meadows, across rocky plains packed with edelweiss, and beside one of the greatest glaciers in Europe—with unyielding panoramas of the Pennine Alps throughout. Starting and finishing in the traditional Swiss village of Bourg-Saint-Pierre, you're in for 8 days of pure mountain bliss which comes complete with rustic mountain refuges and a night in the monastery built by St. Bernard himself! The Tour des Combines remains the best-kept secret of Alpine trekking—ready to be uncovered.
Trek a quieter, but equally epic alternative to Tour du Mont Blanc

Hike alongside Glacier de Corbassiere, one of Europe's largest glaciers

Experience hut-to-hut trekking, including a night in the legendary St. Bernard Monastery, built in the 10th century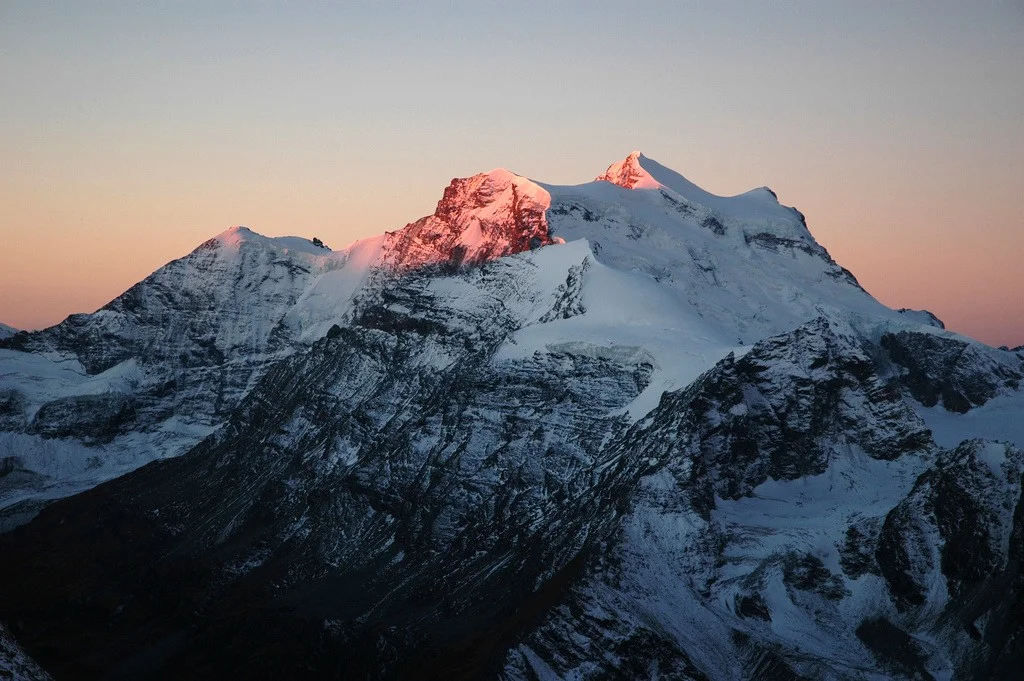 Itinerary
Spend a week tackling spectacular alpine trails around the fabled Grand Combin massif! Join a seasoned guide on challenging, but infinitely rewarding high-alpine hikes along some of the greatest natural and man-made wonders in the Swiss and Italian Alps. Spend your off-tine exploring museums and historic sites while getting a good fill of montane delicacies.
Your adventure starts in the Swiss Valais canton, in the village of Bourg-Saint-Pierre. After a short trip briefing, enjoy an evening meal and get rested for the hikes ahead.
Accommodation: Hotel, dinner included

Leave your hotel in Bourg-St-Pierre (1,632 m / 5,354 ft) for a gradual ascent through wildflower meadows to La Coeur (2,233 m / 7,326 ft). After crossing the col, follow scenic green slopes to the Cabane du Col de Mille (2,472 m / 8,110 ft), where you'll spend the night. If the weather cooperates, climb to Mt. Brulé at 2,572 m (8,438 ft), famed for its built-in military barracks and panoramic views of the entire valley.
Accommodation: Mountain refuge, dinner included
Walking time: 4-5 hrs
Distance: 12 km / 7.5 mi
Altitude gain/loss: +1,030m / 3,380 ft, -1,090 m / 3,580 ft

Start your day with a descent, circumventing Mont Rogneux to the cozy Brunet Hut. After lunch, follow the gorge to the bottom of Glacier de Corbassiere, one of the longest and most dramatic glaciers in Europe, and the site of a spectacular 240-m (787-ft) suspension bridge. After a short and steady climb, reach the Cabane de Panossière, your base for the night with beautiful views of the glacier and the Grand Combin. Keep an eye out for ibex on the hillsides!
Accommodation: Mountain refuge, dinner included
Walking time: 6-7 hrs
Distance: 16 km / 10 mi
Altitude gain/loss: +950 m / 3,120 ft, -880 m / 2,890 ft

Start your day with a long and steady climb to the Col des Otanes, the highest point of the trek at 2,806 m (9,206 ft). Descend from the rocky mountainside to the Lac de Mauvoisin dam (1,976 m/ 6,483 ft) and marvel at the spectacular man-made waterfalls. Enjoy a coffee break at the historic Hotel Mauvoisin before ascending through the dam's tunnel walls. Follow the bank of the lake along some old-timey farms, and after a lunch break, climb steadily to the Col de Tsofeiret (2,630 m/ 8,628 ft). Then, descend to the Cabane de Chanrion (2,462 m/ 8,077 ft).
Accommodation: Mountain refuge, dinner included
Walking time: 7-9 hrs
Distance: 16 km / 10 mi
Altitude gain/loss: +1,550 m / 5,085 ft, -1,670 m / 5,480 ft

Day 5 starts with a descent, followed by a climb alongside Glacier te Fenetre to Fenetre de Durand (2,797 m / 9,176 ft) between Switzerland and Italy. After admiring the views, cross into Italy and drop down to the green pastures, often populated by marmots. You will then follow an ancient irrigation channel around the valley, before finishing the day with a climb to the Cabane de Champillon, also known as the Refuge Letey (2,375 m / 7,791 ft).
Accommodation: Mountain refuge, dinner included
Walking time: 9-11 hrs
Distance: 27 km / 16.7 mi
Altitude gain/loss: +1,170 m / 3,840 ft, -1,190 m / 3,905 ft

Leave the refuge, follow some alpine meadows, and start your climb to the Col de Champillon (2,709 m/ 8,888 ft). Drop down to the Aosta valley, to the Roman-garrison-turned village Etroubles. End your day with a descent through some riverside villages before a short transfer up to the Col de St. Bernard (2,469 m/ 8,100 ft) at the Swiss border. Visit and spend the night at the legendary hospice built by St. Bernard de Monthon in the 10th century, with a museum and a St. Bernard dog breeding center.
Accommodation: Mountain refuge, dinner included
Walking time: 6-7 hrs
Distance: 17 km / 10.5 mi
Altitude gain/loss: +830 m / 2,725 ft, -1,600 m / 5,250 ft

Weather permitting, you will take a variant route to the Fenetre de Ferret (2,698 m/ 8,851 ft) for epic views of the Mont Blanc massif. After a short descent to the Lacs de Fenetre, enjoy another short ascent via an ancient mule track to the Col de Bastillon. Descend further down the Combe de Drone, passing several scenic lakes, before rejoining the traditional Tour des Combins Route. Follow in the footsteps of Napoleon taking a roman road to the starting point of Bourg-Saint-Pierre. In case of unfavorable weather, you will take the normal Tour des Combins route down from the col, along meadows, the old customs house, and the Bourg dam.
Accommodation: Hotel, dinner included
Walking time: 6-7 hrs
Distance: 15 km/ 9.3 mi
Altitude gain/loss: +600 m / 1,970 ft, -1,350 m / 4,430 ft

After a goodbye breakfast, depart from the beautiful Swiss Alps with phenomenal memories and even better views.
Get free trip brochure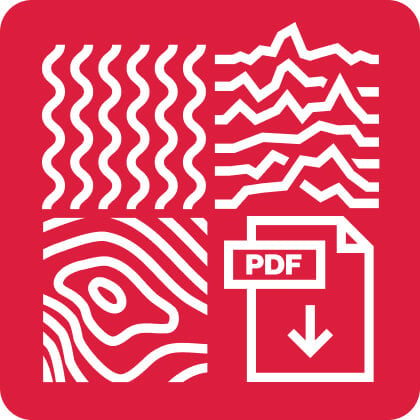 The brochure contains:
Adventure and location overview, itinerary, available dates, what's included, how to prepare, and much more.
Brochure sent, check your inbox
Talk with us
and let one of our adventure experts help you plan your perfect adventure.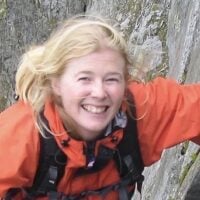 Emma Jack
International Mountain Leader, Mountain Bike Leader, and Nordic Ski Instructor
International Mountain Leader, Mountain Bike Leader, and Nordic Ski Instructor
Emma has been leading treks and expeditions ever since 2005. She's led trips all over the world, but Corsica, Nepal, and the Alps remain her top three trekking destinations and Tour du Mont Blanc trek her favorite route. In 2009, she made the first ever ski descent of Manaslu, the 8th highest mountain in the world. Emma is fluent in French, Russian, and Spanish.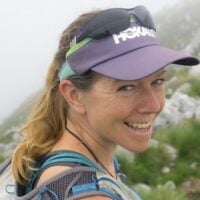 Becki Penrose
International Mountain Leader, BASI ski instructor
International Mountain Leader, BASI ski instructor
Becki is an International Mountain Leader with many years of guiding experience, taking groups in the mountains on walking, climbing, and skiing trips. She is also a qualified BASI ski instructor and she's led expeditions and treks to Costa Rica, Ecuador, Morocco, Bolivia, and China, as well as guided trekking and trail running in the European Alps.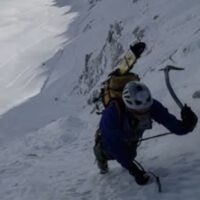 Charlie is a firm favourite with Cloud 9 Adventure clients and has led trips to Europe, Kilimanjaro, India, Morocco, Bolivia and Nepal in the last few years alone.  Some of you may already be familiar with his popular Chamonix Blog or his regular appearances as a commentator for worldwide climbing competitions. Charlie has a great sense of humour and is guaranteed to make sure that you are having fun. Charlie is a qualified Mountain Leader and certified Wilderness First Responder, and he mostly leads high-altitude climbing trips.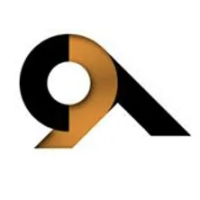 Offering a diverse range of trips in the Alps, Pyrenees, Dolomites, Jura and beyond, Cloud 9 Adventure is all about conveying their passion for adventure travel among some of the world's most magnificent mountain landscapes—and as far away from the crowds as possible.  
Cloud 9 trip planning recommendation
Eric R.
(source: Tripadvisor)
Cloud 9 planned everything for our group: Food, lodging, baggage transportation, and excellent hiking plans. The food and service in the hotels were great and the staff were friendly and helpful! I would highly recommend Cloud 9 to anyone planning a trip.
Five excellent guided hiking adventures in Europe through Cloud 9 Adventure
Nikki E.
(source: Tripadvisor)
For the past five years Cloud 9 has organized a private guided hiking adventure for our family in Europe – including the Alps, the Pyrenees, and Tuscany. The trips have been outstanding! Emma and Helen's attention to detail means everything goes very smoothly with each day of hiking tailor made to our family's ability. Emma challenges us to go higher, including hiking a 4,000 m peak – but our safety is always paramount. Her knowledge of the area means our itineraries are full of hidden gems – amazing trails off the beaten track and secluded mountain cafes with delicious food.
Guided hike
Jenny W.
(source: Tripadvisor)
Great guide with lots of energy and lots of laughs! Would highly recommend this company!!! Can't wait to go back in 2019.
Things to know
What you get on this adventure:

An experienced International Mountain Leader with extensive knowledge of the area

Six full days of trekking

Five nights of refuge accommodations and two nights of hotel accommodations

All breakfasts and dinners for the duration of the tour

Transfers as indicated in the itinerary

What's not included:

Transportation to and from Bourg-Saint-Pierre, Valais

Airport transfers — we recommend Mountain Drop-Offs

Lunches

Personal drinks and snacks

Guide gratuities

This tour is meant for hikers with strong fitness levels and prior hill walking experience. You will be walking for 6-7 hours a day on average, covering distances of 16-25 km (10-16 miles) with a fair amount of ascents and descents. Since there's no vehicle support, you'll also need to be able to carry all of your equipment every day. However, you won't need to pack sleeping bags or mattresses, and the tour doesn't include glacial travel, so you should be able to keep your pack light.

If you're new to hiking, check out our beginner-friendly photo walks in the Chamonix area, the Mont Blanc hiking tour from Chamonix and the hiking adventure in the Julian Alps.

If you are an intermediate hiker, you can also check out the classic Tour du Mont Blanc Trek or the Haute Route Trek, which are equally as challenging as the Tour de Combins.
If you're an advanced hiker looking for a challenge, check out this Tour de Monte Rosa Trek or, if you are also a runner, the Tour du Mont Blanc trail running adventure.

Here's a list of the equipment you need to bring:

Day pack large enough to carry all the items listed (around a 25-40L bag)

Hiking poles — optional

Water bottle or hydration bladder (2L capacity)

Lightweight hiking boots or shoes

Spare clothes for layering and 6 days of hiking

Waterproof rain jacket

Waterproof pants 

Base layers (top and bottom)

Mid layer—usually a fleece 

Hiking pants (shorts as well if you want)

Sunhat

Toiletries (sunscreen, hand sanitizer, bug spray, toilet paper, etc.)

Personal snacks and drinks

Headlamp or flashlight

Sunglasses

Camera — optional (but recommended)

You will only be able to access your luggage on days 1 and 7 of the trip, so try to pack light.

Dress comfortably and for the weather in clothes you can move in. We suggest bringing clothing appropriate for the season.

Group sizes and prices:

For this group adventure, the max client-to-guide ratio is 10:1. 

It takes a minimum of 4 people for this tour to operate. 

The cost is per person and it does not decrease as the group grows. 

The Tour des Combins hike can be arranged for larger groups. Contact us to make arrangements.

Min. age requirements:

If you are older than 18, you're good to go.

A 30% non-refundable deposit to secure your place is due upon booking. The remaining amount is paid 10 weeks (70 days) prior to departure. Once the trip is confirmed by the guide, the cancellation policy stated below applies. 

If Client cancels the Booking anytime prior to seventy (70) calendar days in advance of the trip contemplated by the booking, Client's deposit will be forfeited. 

For cancellations thirty-one (31) to seventy (70) calendar days in advance, Client is entitled to a refund in the amount of fifty percent (50%) of the total price of the trip.

For cancellations thirty or less days in advance, Client is not entitled to any refund.

Any reimbursable expenses arising out of the Booking incurred by Guide prior to the date of cancellation (including but not limited to plane tickets, car rental payments, and lodging or transportation fees) are non-refundable as soon as they are incurred by the Guide.

To get to Bourg-Saint-Pierre, most people fly into Geneva International Airport (GVA), two-three hours away. Once you arrive, there are several ways to reach your destination, including public transport (take a train or bus to Martigny and the line 410 bus to Bourg-Saint-Pierre). Looking to make the airport transfer hassle-free? Check out Mountain Drop-Offs—they provide door-to-door service in their comfy and spacious shuttles.

Once you and your guide agree on the details of your itinerary, your guide will suggest the best place to meet, whether that's at your hotel in Bourg-Saint-Pierre or at a predetermined location. The guide will choose the appropriate terrain dependent on conditions and the ability of the group.

57hours is committed to providing safe outdoor adventure experiences. We require all guides using our platform to have a COVID-19 safety plan and to make the details of that plan accessible to travelers. In most cases, group sizes will be reduced, guides will avoid overcrowded locations, and other safety measures will be met depending on the location and activity.

We also expect clients to respect local regulations and take measures to protect themselves, their guides, and the communities they're traveling to. For more information on COVID-19 measures in Valais, Switzerland, please refer to Switzerland's official COVID-19 guidelines for travelers.

Please contact us if you have any questions or require further information. We are happy to provide you with the most up-to-date information!
Get free trip brochure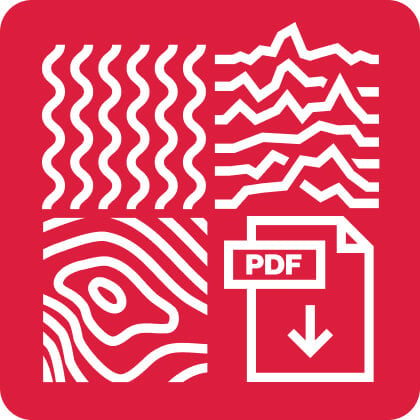 Adventure and location overview, itinerary, available dates, what's included and much more.
Brochure sent, check your inbox
Talk with us
and let one of our adventure experts help you plan your perfect adventure.
Other things to do in Swiss Alps