Lake Tahoe | California
Backcountry Skiing in Lake Tahoe
Head past Tahoe's resort boundaries and reap the rewards!
Sitting between the California and Nevada border and nestled in the Sierra Nevada, Lake Tahoe is home to a host of world-class ski resorts and world-class backcountry terrain just beyond them. The Sierra Nevada see plenty of snow year after year, making it a huge draw for weekend warriors looking to shred some powder from nearby Reno or San Francisco. Resorts like Squaw Meadow-Alpine Valley and Sugar Bowl have opened their terrain to backcountry enthusiasts — slackcountry skiing at its finest. And that's just some of the terrain to choose from for your next objective.
Some objectives within Squaw Valley include Granite Chief Peak and the Palisades, Needle Peak, Lyon Peak or Nat Geo, just to name a few. If you begin from Alpine Meadow, consider Twin Peaks, Grouse Rock, and Stanford Rock. Sugar Bowl, on Tahoe's northeast side has great options too, especially off of Donner Peak.
How do you know this backcountry tour is right for you?
Skiers must have competence and confidence to link turns in a variety of terrain and snow conditions in addition to being very comfortable of black runs at a resort.  All participants must be ready to skin while carrying a pack and have some previous experience in the backcountry.
Popular videos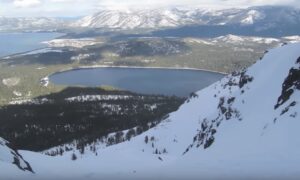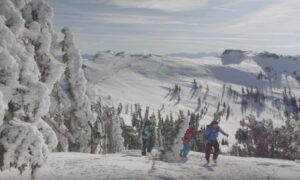 Need to know
When is the best time to go?
While most resorts open late November, backcountry conditions are usually ideal mid to late December, as sufficient snowfall is necessary for most objectives.
What about bad weather?
Mitigating avalanche risk is paramount for any excursion in the backcountry — that's why it's best to tour with a guide! Rest assured that your guide will set objectives that are attainable for the weather conditions of that particular day, including making the call to reschedule if needed. If you have any other questions, send an inquiry for more information.
What's a typical itinerary?
8:00am – 8:30am: Meet your guide and establish the day's objective
8:30am – 12:00pm: Head out for the first climb and ascent of the day!
12:00pm – 12:30pm: Lunch!
12:30pm – 3:30pm: Assess the group's objectives and head out for some post-lunch powder
What about group sizes?
Group sizes are small. The largest group will be a 4:1 ratio of guests per guide.
What gear will you need?
Hat
Sunglasses
Sunscreen
Lunch
Water and snacks (guides recommend 1-2L of water)
Lighter, more breathable layer options than a typical resort layering system. An additional light pair of gloves is preferred for uphill travel
Ski poles with powder baskets, or a pair of collapsable poles for splitboarding (These are available at no extra charge if you need them)
A backpack, and any avalanche rescue gear you may own. (Our guides recommend packs around 20-30L)
Avalanche beacons and transponders are available to rent should you not own them.
Getting there
Reno-Tahoe International Airport (RNO) is your best bet. You can also fly into San Francisco (SFO) and make the 3.5 hour drive.