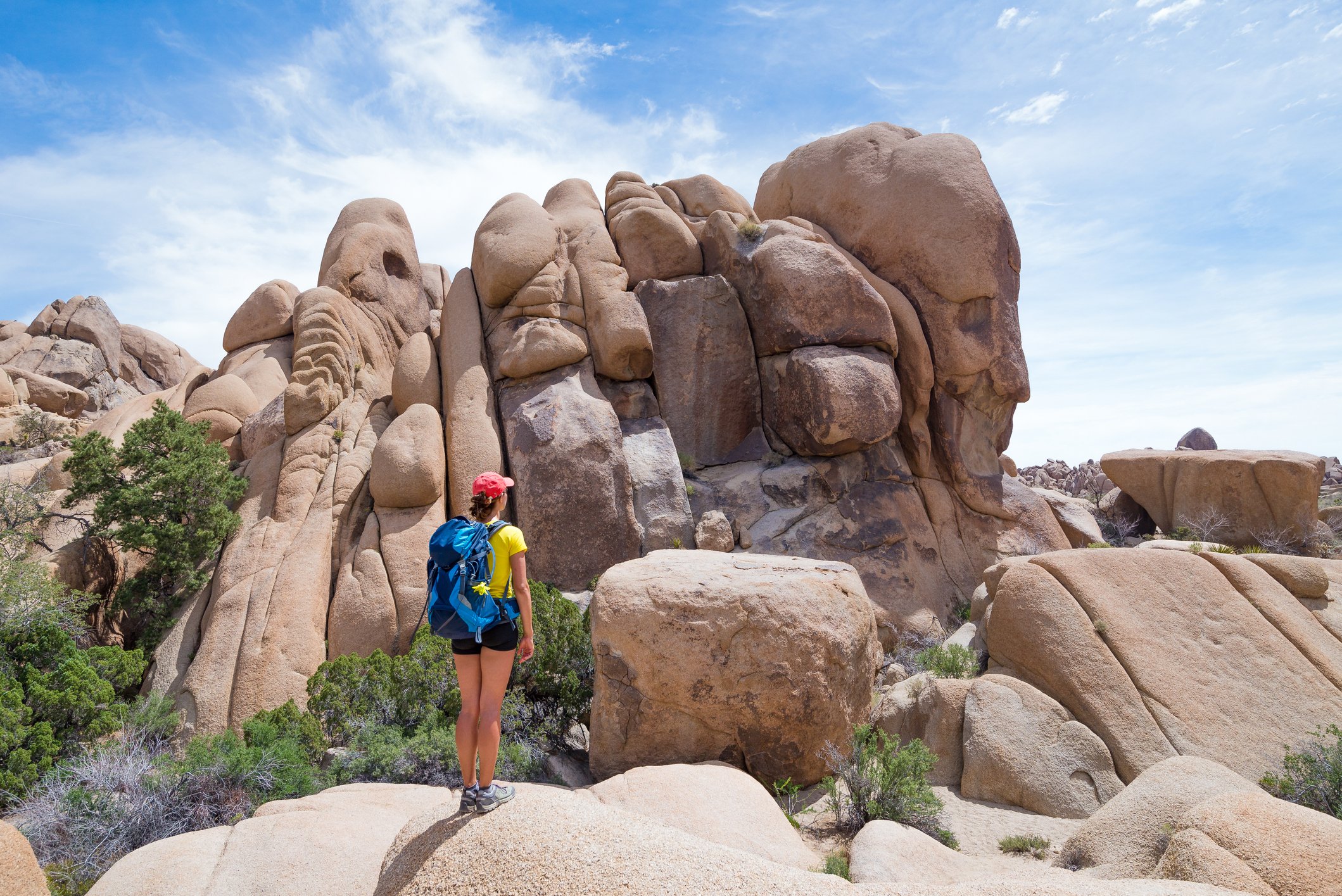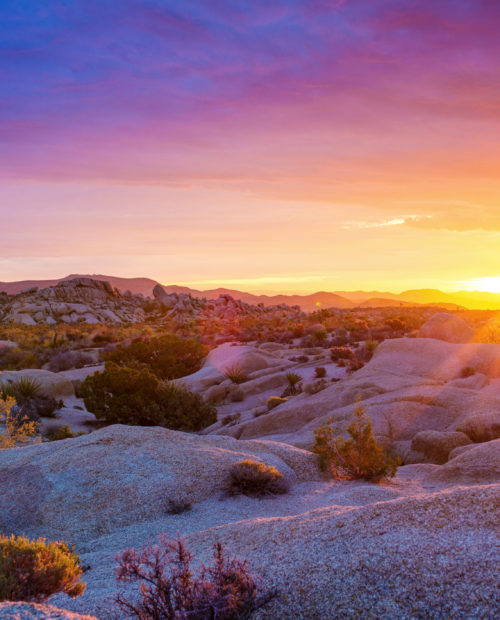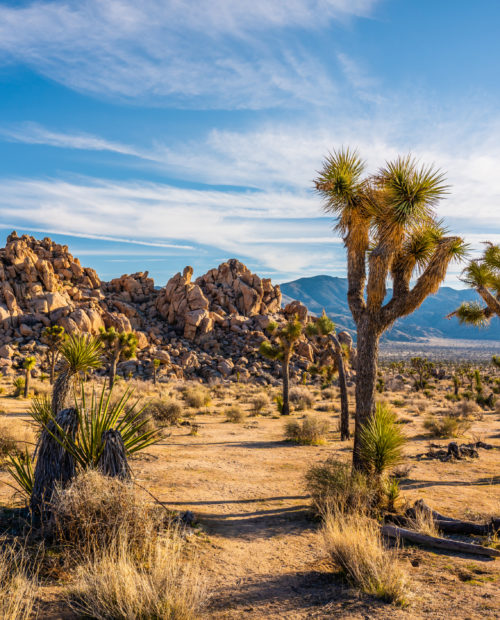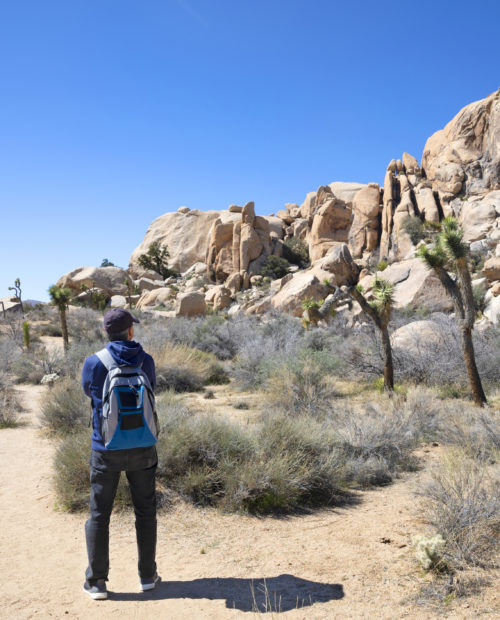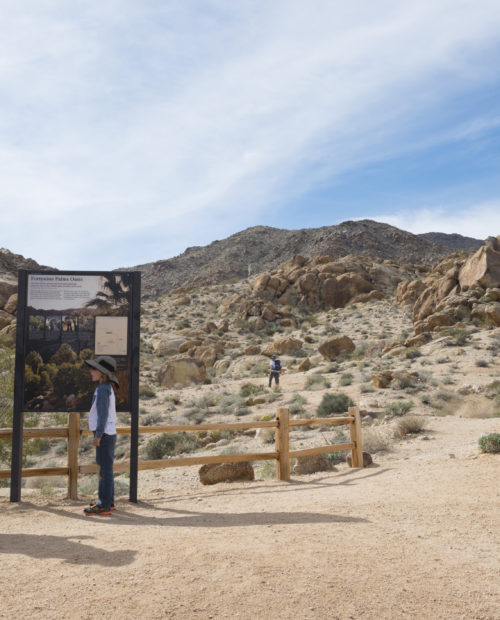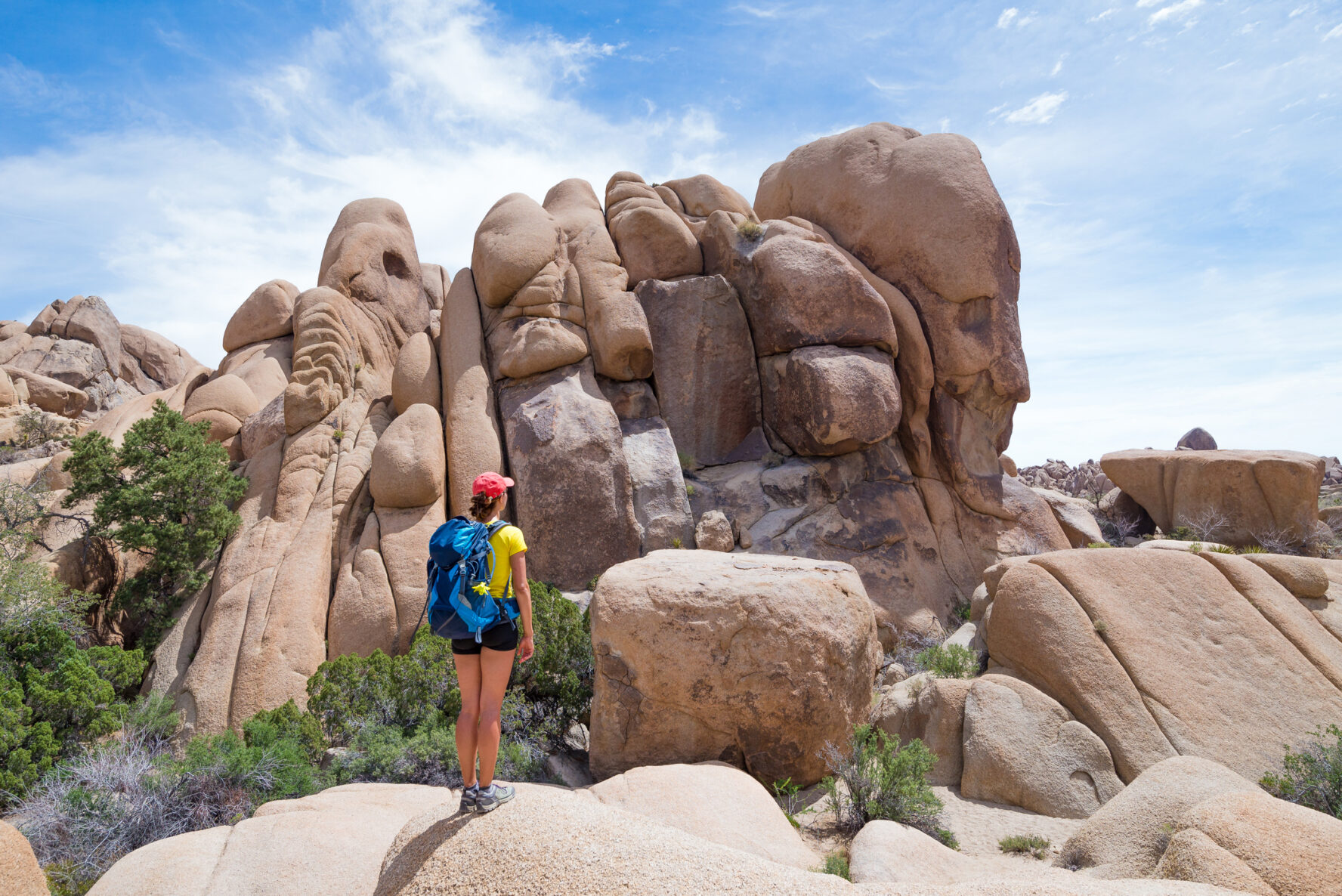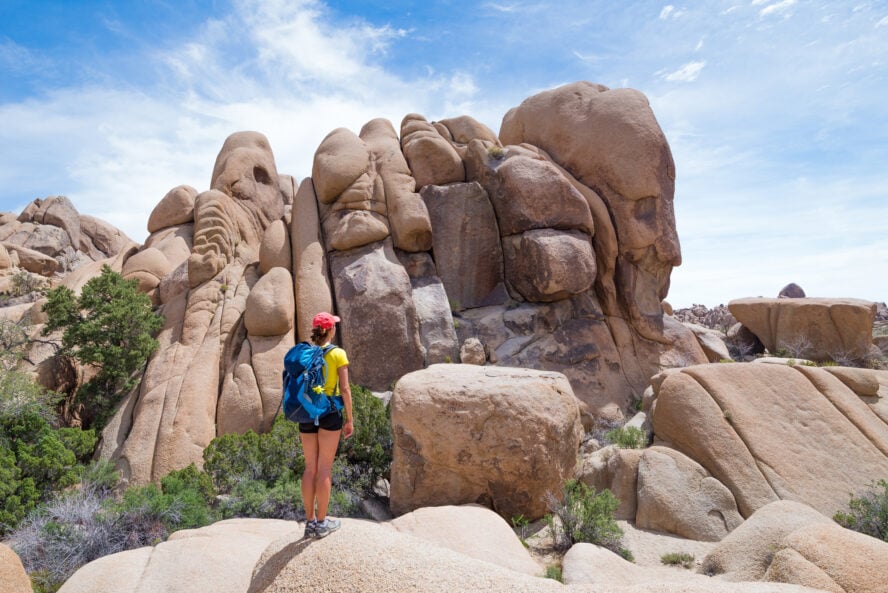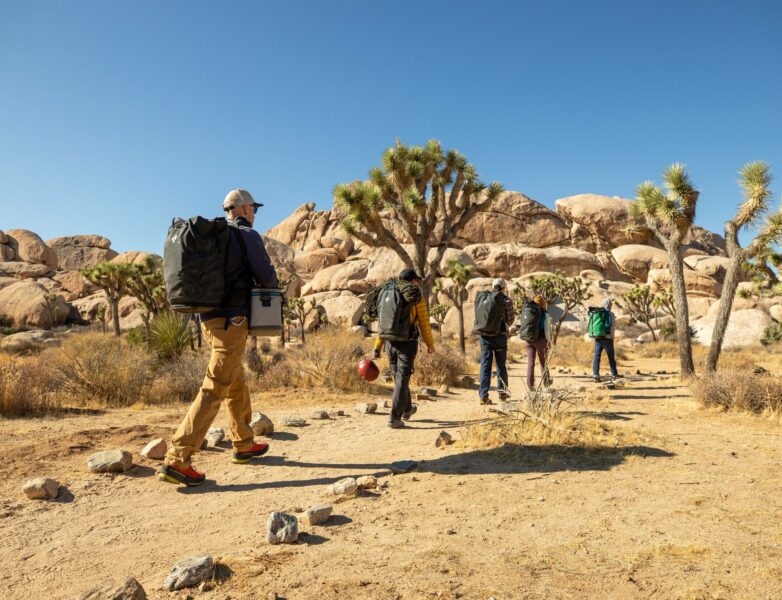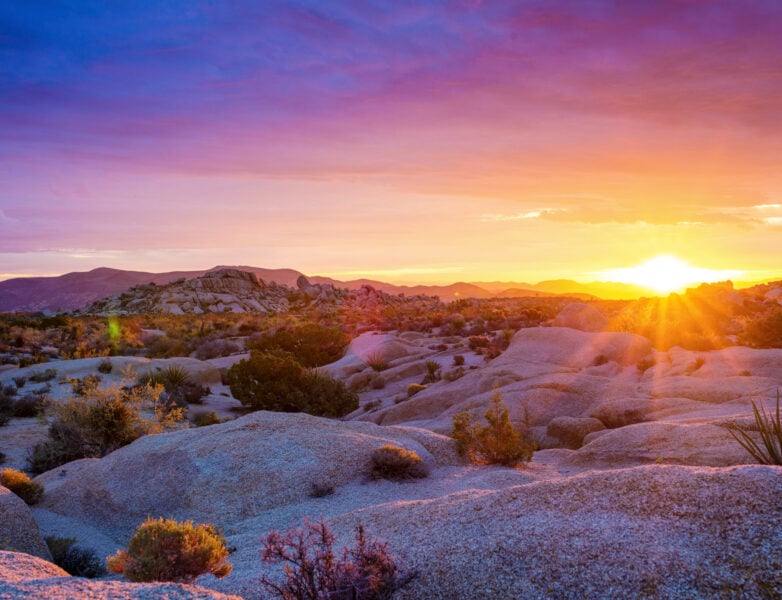 Day Hikes in Joshua Tree National Park
5.00

()
Joshua Tree National Park is every hiker's paradise. The terrain variety in this Californian park is astonishing—the hikes take you through deserts, oases, mountains, canyons, rocky mazes, old-timey mining stations, and, of course, a lot of Joshua Trees. There's also no shortage of great views, as towering rock formations and sweeping vistas await around every bend. And if you keep a close eye on the desert wildlife, you may even spot a desert bighorn sheep, cottontail rabbit, roadrunner, or another friendly local! Walk the trails of the old settlers and enjoy some of the greatest hikes the West Coast has to offer. Find out more about hiking in Joshua Tree National Park from Liz Thomas, professional hiker and guidebook author.
Experience Joshua Tree's otherworldly desert landscapes

Explore old mining outposts and learn about the park's rich history

Joshua Tree's kid-friendly hiking trails guarantee fun for the whole family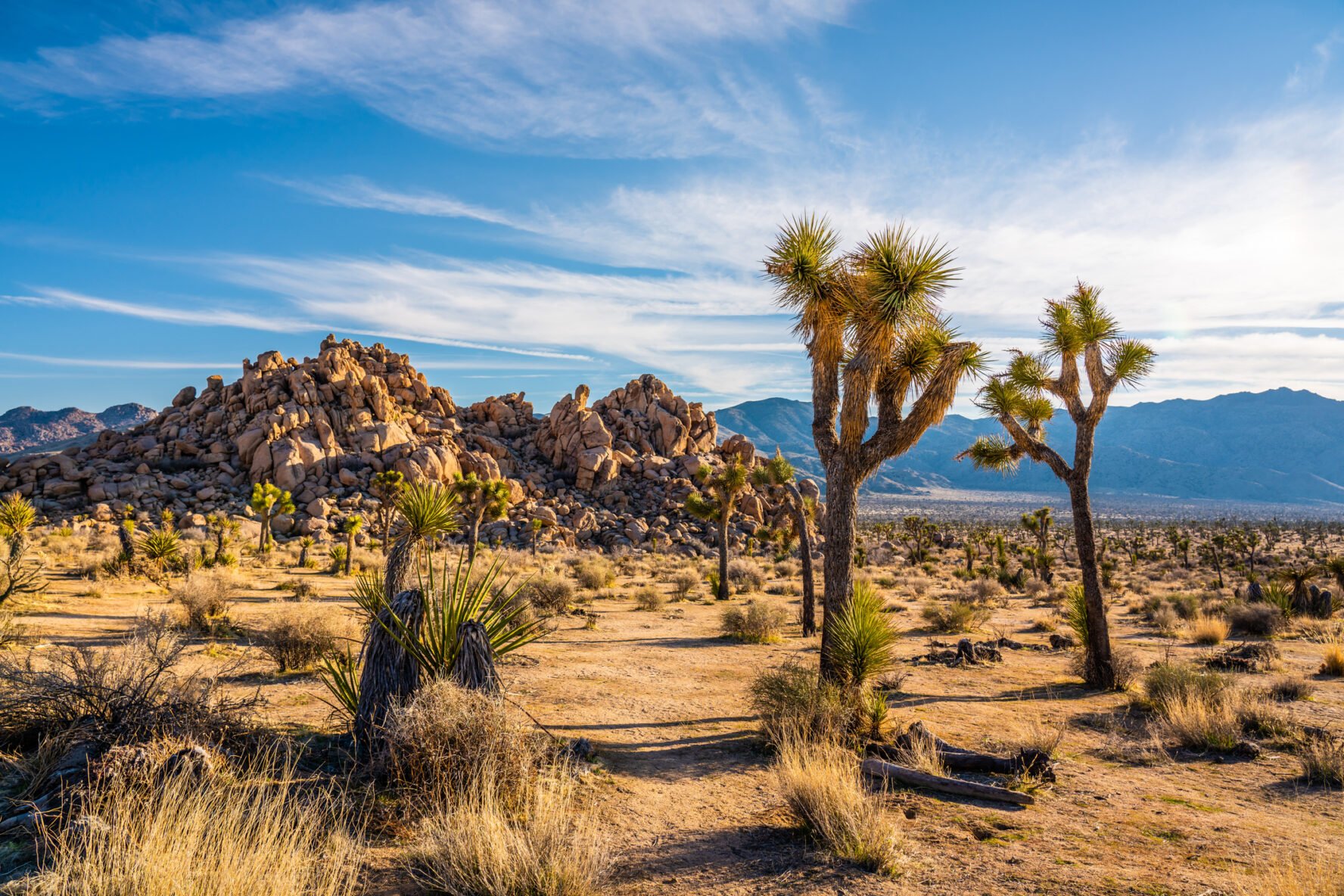 Standard Half-Day Hiking Tour in Joshua Tree National Park
Make the most of your time on Joshua Tree's stunning hiking trails. Explore the Wonderland of Rocks' spectacular canyons and maze-like passageways, or hike to the summit of Queen Mountain, the National Park's second-highest peak—it's your choice! Join your guide on a half-day adventure tailor-made for you and explore Joshua tree's most scenic and iconic landmarks!
Standard Full-Day Hiking tour in Joshua Tree National Park
Get ready for an engaging full-day hiking tour in Joshua Tree's stunning wilderness. Take in California's expansive natural vistas and learn about the park's fascinating history from a knowledgeable local guide. Meet the wildlife, visit popular sights, and discover one-of-a-kind landscapes while making memories that will last a lifetime!
Get free trip brochure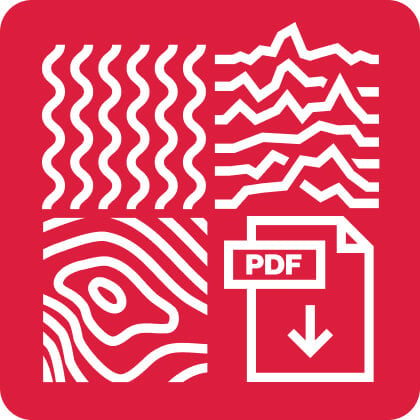 The brochure contains:
Adventure and location overview, itinerary, available dates, what's included, how to prepare, and much more.
Brochure sent, check your inbox
Talk with us
and let one of our adventure experts help you plan your perfect adventure.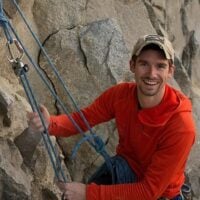 Seth Pettit
AMGA Single Pitch Instructor and Rock Climbing Instructor.
AMGA Single Pitch Instructor and Rock Climbing Instructor.
Seth has been a Joshua Tree resident, enjoying the National Park and it's exceptional rock climbing, since 2013. In 2013, following an intensive training period and subsequent exam, he earned an AMGA Rock Instructor Certification. This certification covers all rock climbing terrain available in Joshua Tree National Park! He has now worked with thousands of clients, through ten different organizations, in seven states.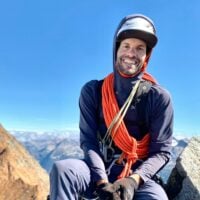 Nate Pakula
AMGA Certified Rock Guide, a Certified Single Pitch Instructor, and a Wilderness First Responder
AMGA Certified Rock Guide, a Certified Single Pitch Instructor, and a Wilderness First Responder
Nate was born and raised in Rhode Island but found himself at home in the outdoor education community of southern California. Over the past 10 years, Nate has worked full-time as an outdoor educator and climbing guide throughout the state of California and in Washington, New Hampshire, and Maine. During the off-seasons Nate follows his deep passion for climbing all over the world — from Southeast Asia, Patagonia, Mexico, India, Canada, and back to the western mountain ranges of the US.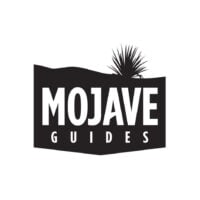 Mojave Guides
AMGA Certified Guides
Mojave Guides has been providing exceptional customized rock climbing experiences in Joshua Tree National Park since 2015. The company was founded by Joshua Tree resident and AMGA Certified Rock Instructor Seth Pettit as a means of providing his own clients with a higher quality experience than had been previously available.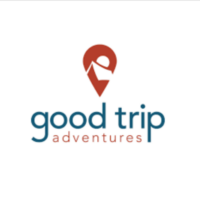 Good Trip Adventures
Good Trip Adventures
Good Trip Adventures provide world-class experiences for all trippers – from first-timers to experienced travelers. They're not just a local operator but a national company that ensures consistent experiences of the highest quality. Good Trip guides are professionally licensed. They are vetted thoroughly, trained often, and prepared for the unexpected. Most importantly, they love what they do!
The face behind High Desert Guiding is Nate Pakula, owner and guide. Nate has been guiding and teaching for over 15 years, and he has 20 years of climbing under his belt. As a Joshua Tree resident, he has explored Joshua Tree NP extensively and has a vast knowledge of the local environs. Whether you(re looking for a day of single-pitch cragging, a classic multi-pitch climb, or a focused day of instruction, Nate will find the perfect location for your desires!
Luis was knowledgeable and great at helping us customize our adventure. If you showed us pictures of future us doing this trip before we started I would have said NOPE. But Luis walked us through sometimes literally step by step making us feel safe and confident. It was an incredible day!
Carol Gradziel
(source: 57hours )
Travis was the perfect guide for me! He trusted my abilities and led me on a challenging and interesting hike. He is a wealth of knowledge that he shares generously. I had a wonderful time and hope to return to this area and hike again in the future. I highly recommend Travis for all of your guiding needs! And he\'s also a very nice person!
We had a FANTASTIC TIME! Our guide, Taylor, listened to the type of experience we wanted to have and then tailored our experience to more than meet our needs.
He was a terrific guide that took us to places in Joshua Tree that locals don\'t even know about.
We highly recommend Mojave Guides – and, specifically, Taylor!
Fabulous 3-hour off-trail hike in Joshua Tree – with challenging climbs through crevices and up massive boulders. Highly recommend.
Mojave Guides, in particular Heather, was the best guide ever! She took us on a \"scrambling\" adventure through the canyons and up the rocks to a high point like no other. Thank you Heather for challenging us and for having faith in us!
Wondering Mojave hiking services and Travis are exceptional!
LibrarianLounge
(source: TripAdvisor)
One of my best hiking days ever! Travis was an excellent guide and we had such a good time together with much interesting conversation. I really appreciated his love for the desert and the time he took to teach me about the different plants and animals rock formations and everything that we were seeing. I'm really looking forward to my next hike with him and would highly recommend his services!
Perfect Private Hike!
Shannon L
(source: TripAdvisor)
We had an absolute blast with Travis! He completely tailored our private hike to our requests (wanted to see all kinds of trees, flowers, and plants, and landscapes, and didn't want to see other people around). Highlight for me was when he decided to take us up a rocky/boulder portion of a mountain. We loved it and it was so fun navigating the rock climbing. We would have absolutely never known we could have accessed the route by going up that part of the mountain. Travis was also incredibly knowledgeable about all the plants, cacti, flowers, and even sand patterns in the dessert. We learned sooo much. Made sure we saw beautiful, different parts of the park (it's huge and we've been multiple times!). Highly recommend Travis!!
Maarten V.
(source: Tripadvisor)
We loved our experience and our guides Megan and Alex were great! The hikes were beautiful and we managed to see a lot of wildlife. Our guides were very knowledgeable, sociable and flexible – we would definitely travel with them again. Thanks for a great adventure! 🙂
Michael W.
(source: Tripadvisor)
The management and guides of GoodTripAdventures are much, much too humble. Their name should be GREATtripadventures. Whether you want to experience a national or state park for the first time or revisit somewhere you have been before—and want a fuller and better trip, GoodTripAdventures is for you. The knowledge and experience of the staff, along with the cheerful and welcoming personalities enhance every day. They know exactly where to go to see not just the main tourist sites, but the off-the-beaten-track areas that create unique memories to cherish for a lifetime. I wish that I could do this every year (or even twice a year!). Remember that, even during these days of COVID, "it is safer to be outside than inside", so why not make the best of your time in the outdoors? Thanks, Goodtrippers!
Things to know
57hours is committed to providing safe outdoor adventure experiences. We require all guides using our platform to have a COVID-19 safety plan and to make the details of that plan accessible to travelers. In most cases, group sizes will be reduced, guides will avoid overcrowded locations, and other safety measures will be met depending on the location and activity.

We also expect clients to respect local regulations and take measures to protect themselves, their guides, and the communities they're traveling to. For more information on COVID-19 measures in Joshua Tree National Park, California, please refer to California's COVID-19 travel guidelines and Joshua Tree National Park's COVID-19 alerts and conditions.

Please contact us if you have any questions or require further information. We are happy to provide you with the most up-to-date information!

What you get on this adventure:

An experienced, local hiking guide with extensive knowledge of the area

Gourmet picnic lunch for the All-Inclusive tour

Round-trip transportation for the All-Inclusive tour

What's not included:

Transportation to Joshua Tree National Park

Accommodations

Food and snacks for standard tours

Gear rental (day packs, hydration, trekking poles)

Park entry fees 

The best thing about hiking in Joshua Tree National Park is that there are incredible options for all skill levels. For beginner hikes, if you can walk for four to six hours with little elevation gain, you are good to go! Intermediate hikes will see a little more change in elevation and hikes will start to increase in length, hiking anywhere between four to eight miles. Advanced hikes are full-day treks with steep descents and challenging switchbacks. Keep in mind, the weather in summer can be very hot and you'll also be packing a daypack filled with water and other things you'll need throughout the day.

Here's a list of the equipment you need to bring:

Day pack large enough to carry all the items listed (around a 25-40L bag)
Hiking poles — optional
Water bottle or hydration bladder (2L capacity)
Lightweight hiking boots or shoes
Spare clothes for layering
Waterproof rain jacket
Sunhat
Toiletries (sunscreen, hand sanitizer, bug spray, toilet paper, etc.)
Headlamp or flashlight
Sunglasses
Camera — optional (but recommended)

Dress comfortably and for the weather in clothes you can move in. We suggest bringing clothing appropriate for the season. Layers are best and don't wear jeans.

Group sizes and prices:

The usual client-to-guide ratio for all of these tours is 4:1.

The cost per person decreases as the group grows, so it's the perfect opportunity to hike with friends and family! 

Hiking in Joshua Tree can be arranged for larger groups. Contact us to make arrangements.

Min. age requirements:

If you are older than 18, you're good to go.

Minors younger than 18 may be permitted to join the hike on a case-by-case basis, but must be in the presence of a parent or legal guardian.

If your group has hikers under the age of 18, contact us prior to booking to make arrangements.

To get to Joshua Tree National Park, CA, most people fly into Los Angeles International Airport 2 hours away. From there, you can take a local flight, rent a car or take a bus to Palm Springs.

Once you and your guide agree on the details of your itinerary, your guide will suggest the best place to meet, whether that's at the guide shop or a predetermined location. The guide will choose the appropriate terrain dependent on conditions and the ability of the group.
Get free trip brochure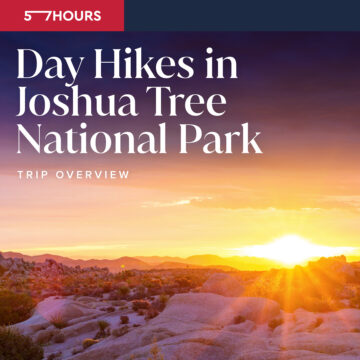 Adventure and location overview, itinerary, available dates, what's included and much more.
Brochure sent, check your inbox
Talk with us
and let one of our adventure experts help you plan your perfect adventure.
Other things to do in California