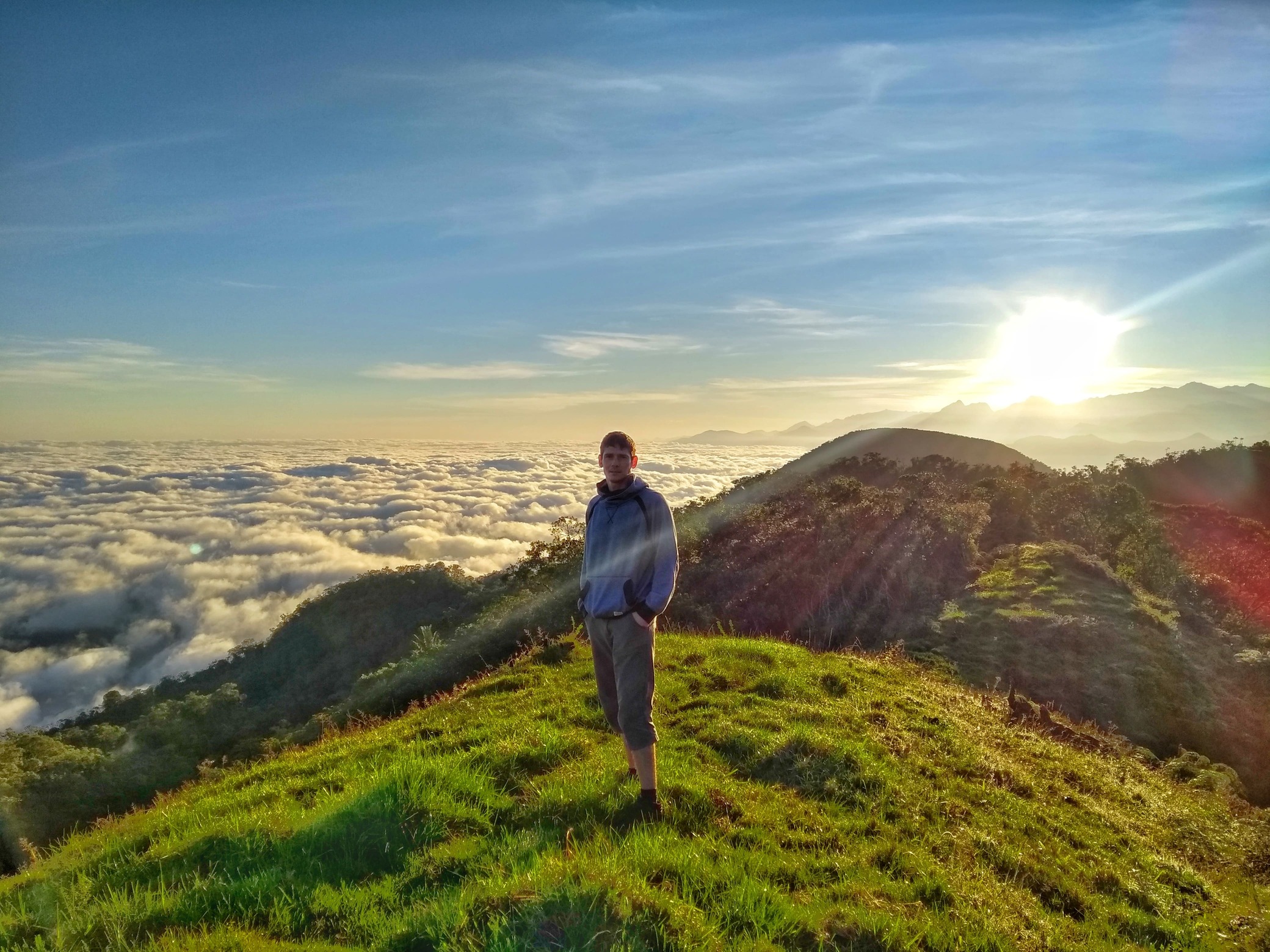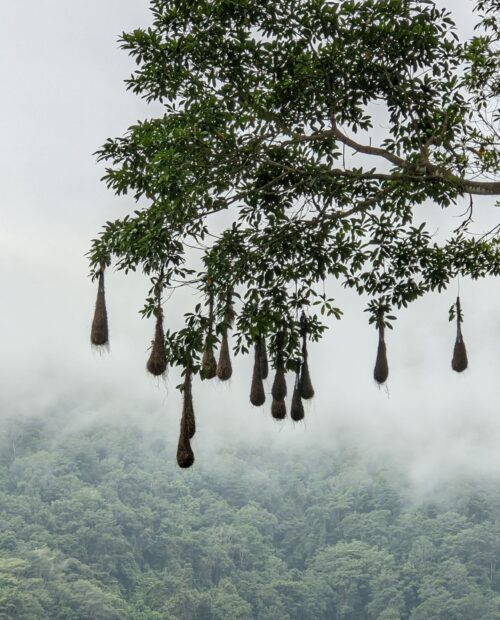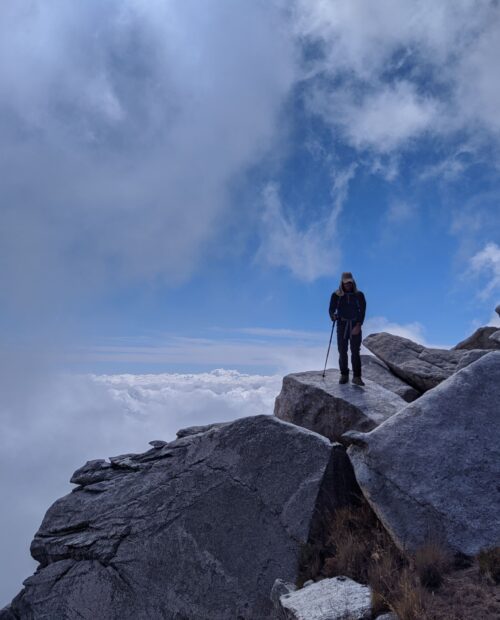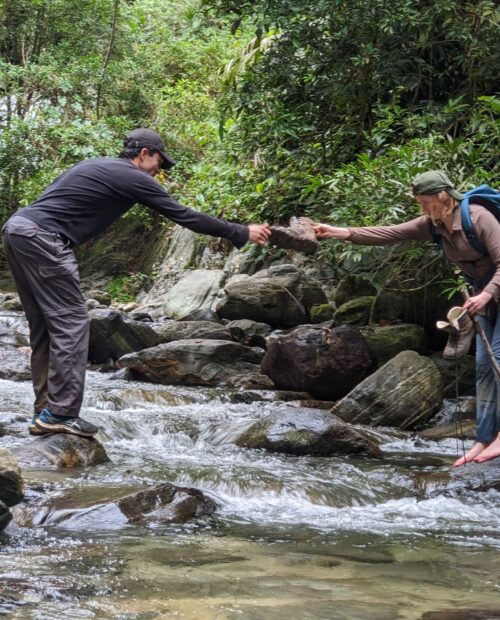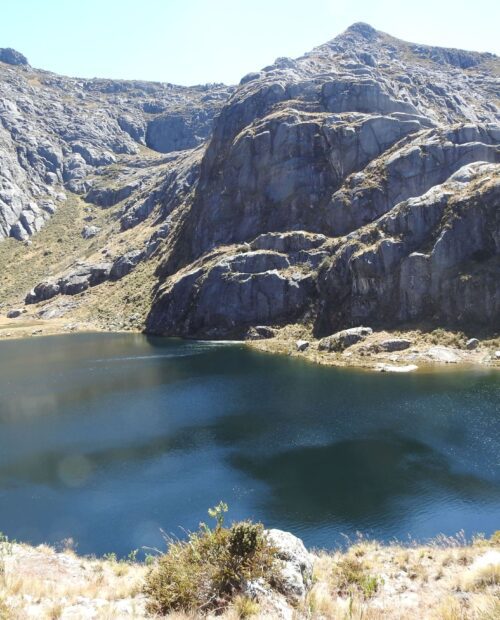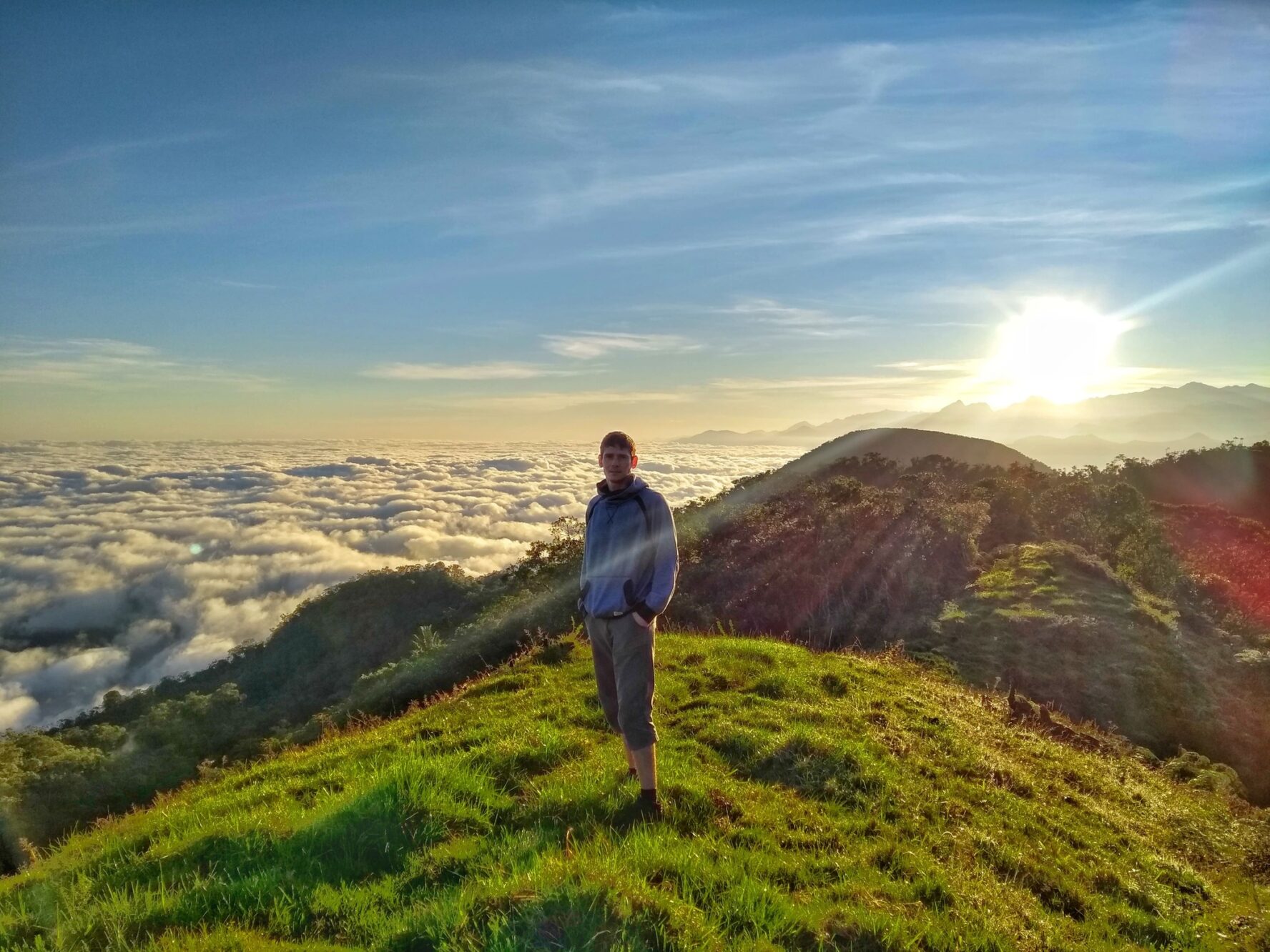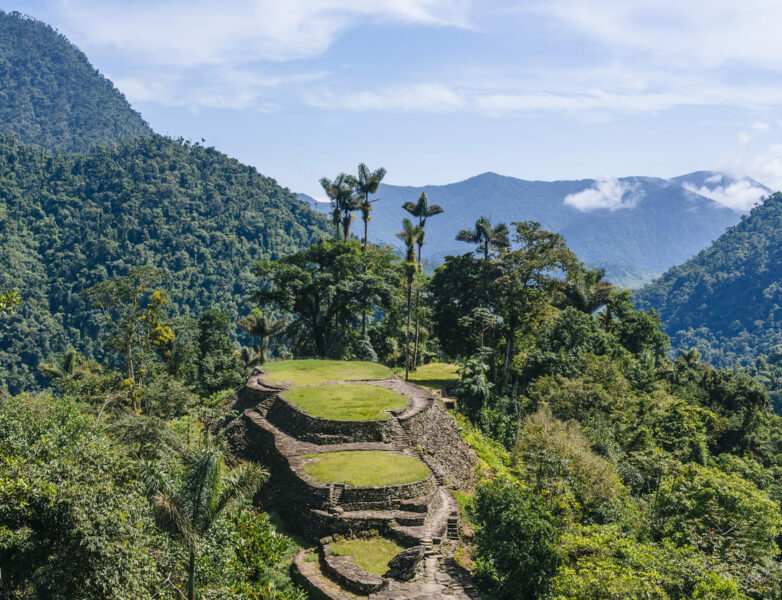 Avoid packed tourist routes with a 12-day trip into the highest coastal mountain in the world, the Sierra Nevada. Situated in the Caribbean region of Colombia, tour an ancient stone city, walk through lush rainforests, and mingle with the indigenous Wiwa. Ramble through local farmers' fields and learn about beekeeping, coffee, and sugar production—products that make great souvenirs! As you scale above timberline, experience the páramo, a high-altitude, Andes-specific ecosystem regarded as the fastest evolving biodiversity hotspot on Earth.
Go off the beaten track, way off, to the remote Colombian wilderness

Support and learn from local farmers and indigenous communities

5000m mountains rising above tropical beaches
Itinerary
Avoid packed tourist routes by going deep into the Sierra Nevada mountains. Colombian wilderness offers limitless hiking opportunities to unwind and reset on this 12-day journey. Apart from encountering indigenous people living harmoniously with the wildlife surrounding them, you'll also learn a lot about beekeeping, and sugar and coffee plantations from local farmers. If you wish to stay in an unspoiled environment, challenge yourself with arduous hikes, and support local communities, this is the adventure for you!
Your driver will pick you up from the Simón Bolívar International Airport near Santa Marta and take you to your accommodation in Palmor. You have an option to join a free tour of the sugar cane and honey haciendas—learn about beekeeping, honey collection, and the production of panela from sugar cane! You'll have dinner with your group in the evening, which will also serve as a briefing for the adventure ahead!
Meals: Dinner

Depart for an uphill, 12km (7.5 miles) hike from Palmor to the coffee village La Bodega Palestina at 1,500m (4,921 ft). Stroll along the Rio Sevilla and then take your lunch break. Explore Colombia's unique coffee culture by touring one of the coffee haciendas, where you'll find out more about cultivation and processing. Return to the coffee village Bodega Palestina and rest for the remainder of your day.
Meals: Breakfast, lunch, and dinner
Hiking: 12km/ 7.5 miles
Elevation gain: 540m/ 1,772 ft

Today you'll be passing through several different ecosystems on your 12km (7.5 miles) hike to Choza de Barro. You'll be gaining 1,400 meters (4,593 ft) of elevation on your uphill trails of mules, crossing coffee haciendas, rainforests, cloud forests, and at the very top, a transition between cloud forest and paramo ecosystem. Located in the Andes of Colombia, Ecuador, and Peru, paramo is a unique, high-altitude ecosystem of grassland and shrubland. Set up camp at Choza de Barro and have dinner.
Meals: Breakfast, lunch, and dinner
Hiking: 12km/ 7.5 miles
Elevation gain: 1,350m/ 4,429 ft

Although you'll be trekking only 5km, it will be enough to acquaint you with the landscape of the Sierra Nevada de Santa Marta, the highest coastal mountain in the world. Explore its exotic plants, high rocky cliffs, broad plains, and high Andean lagoons. Arrive at El Venado lagoon to camp, set it up and have dinner.
Meals: Breakfast, lunch, and dinner
Hiking: 5km/ 3 miles
Elevation gain: 1,700m/ 5,577 ft

On day 5 of your adventure, you're doing a 19km, downhill hike to the coffee village of San Pedro at 1,400m (4,593 ft). Dinner and accommodation at one of the lodges in the village.
Meals: Breakfast, lunch, and dinner
Hiking: 19km/ 12 miles
Elevation loss: 2,300m/ 7,546 ft

Gradually descending from the midlands to the lowlands, this day's destination will be Ciudad Antigua, an ancient stone city built by the native Tayrona ancestors. Take a tour around the small stone city to learn more about the history and culture of the native communities of the region. Walk to your La Esmeralda lodge for the night, where you'll also have dinner.
Meals: Breakfast, lunch, and dinner
Hiking: 20km/ 12 miles
Elevation loss: 450m/ 1,476 ft

With a week of hiking behind you and five more days ahead, it's time to take a break. Take the day off at the finca La Esmeralda, rest your mind and your body with the help of recovery activities.
Meals: Breakfast, lunch, and dinner

Today you'll be hiking an undulating trail alternating between ascents and descents. You'll be crossing several tributaries of the upper basin of the Cordoba River, one of Sierra Nevada's main rivers. Your accommodation for the night is at La Clorofonia lodge.
Meals: Breakfast, lunch, and dinner
Hiking: 14km/ 9 miles
Elevation gain: 450m/ 1,476 ft

Hike through a combined landscape of forests and open fields, most of which is the native territory of the Wiwa, an indigenous Colombian tribe in the Sierra Nevada. Reveal hidden waterfalls and walk among tropical ferns.
Meals: Breakfast, lunch, and dinner
Hiking: 18km/ 11 miles
Elevation loss: 570m/ 1,870 ft

Today you're descending increasingly closer to sea level. Along with steep climbs and descents, you can expect higher temperatures and humidity. This particular section of the trail cuts through native Wiwa territory, so you'll likely encounter Wiwa families. As you'll be walking through their land, keep in mind that you must be respectful upon meeting them. Have lunch along the way and camp on the banks of the Guachaca river.
Meals: Breakfast, lunch, and dinner
Hiking: 16km/ 10 miles
Elevation loss: 730m/ 2,395 ft

Continue treading through the native Wiwa territory. You'll arrive at Gozetzi, where a vehicle will pick you up and transfer you to Santa Marta. On your final day, bask in the sun on the Casca Barlovento beach and swim in the Caribbean. Have dinner with your group at Casa Barlovento, your accommodation for the night. There's no better way to end your adventure than in this incredible resort nested in the forest and perched on the cliffs, overlooking the sea.
Meals: Breakfast, lunch, and dinner
Hiking: 16km/ 10.5 miles
Elevation loss: 200m/ 656 ft

Enjoy your final view of the Caribbean as you eat your breakfast. You'll then be transferred to the Simón Bolívar International Airport. Should you want to stay a bit longer, you can always opt for diving or a jungle adventure in Mavecure—just let your guides know in time to make the proper arrangements!
Meals: Breakfast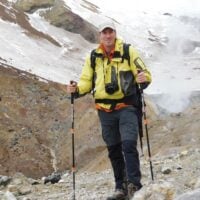 Karsten's passion for outdoor adventures started early on, as his father was taking him to climb summits of Bavarian and Austrian Alps as a little boy. Karsten rekindled his love for the outdoors when he finished a full rock and ice climbing training. ...
View details
As a native to the Santa Marta region, Leonardo has been awestruck by its fauna and flora ever since he was a child. Having slaved away in an office job, Leonardo realized his real passion lies in exploring natural phenomena. He soon started offering g...
View details
Things to know
57hours is committed to providing safe outdoor adventure experiences. We require all guides using our platform to have a COVID-19 safety plan and to make the details of that plan accessible to travelers. In most cases, group sizes will be reduced, guides will avoid overcrowded locations, and other safety measures will be met depending on the location and activity. 

We also expect clients to respect local regulations and take measures to protect themselves, guides and the communities they're travelling to. For more information on COVID-19 measures in Colombia, please refer to Colombia's COVID-19 Information.

Please contact us if you have any questions or require further information. We are happy to provide you with the most up-to-date information!

What you get on this adventure:

An experienced, local hiking guide with extensive knowledge of the area

12 days of guided hiking through Sierra Nevada

Pick up and drop off service to and from the Simón Bolívar International Airport near Santa Marta

Transfers to starting point and endpoint of the trail

Accommodation

Meals as indicated in the itinerary

Water, coffee, tea

What's not included:

Drinks apart from those indicated

All personal hiking equipment

Extra meals and snacks

To participate in the guided hiking tour in Sierra Nevada, you should have a moderate fitness level. Keep in mind that you'll be hiking everyday, and sometimes the trails and mountain paths will be rough and steep. This adventure includes strenuous hikes, so be sure you're ready for the challenge!

Here's a list of the equipment you need to bring:

Day pack large enough to carry all the items listed (around a 50-60L bag)

Hiking poles — optional

Water bottle or hydration bladder (2L capacity)

Lightweight hiking boots or shoes

Spare clothes for layering

Waterproof clothing

Fleece top

Shorts

T-shirts

Sunhat

Toiletries (sunscreen, hand sanitizer, bug spray, toilet paper, etc.)

Headlamp or flashlight

Sunglasses

Camera — optional (but recommended)

Dress comfortably and for the weather in clothes you can move in. We suggest bringing clothing appropriate for the season. Layers are best and don't wear jeans. It is possible to rent a backpack or walking poles with your guides.

Group sizes and prices:

For this private adventure, the usual client-to-guide ratio is 6:1 with groups of up to 12 people.

It takes a minimum of 8 people for a tour to operate. The cost does not decrease as the group grows. 

Hiking in the Sierra Nevada can be arranged for larger groups. Contact us to make arrangements.

Min. age requirements:

If you are older than 18, you're good to go.

A 30% deposit to secure your place is due upon booking. The remaining amount is paid 3 months (90 days) prior to departure. Once the trip is confirmed by the guide, the cancellation policy stated below applies.

If Client cancels the Booking anytime prior to thirty (30) calendar days in advance of the trip contemplated by the booking, Client is entitled to a full refund. For cancellations fourteen (14) to twenty nine (29) calendar days in advance, Client is entitled to a refund in the amount of fifty percent (50%) of the total amount paid when Booking. For cancellations zero (0) to thirteen (13) days in advance, the Client is not entitled to any refund.

To get to your guided Sierra Nevada hiking tour, most people fly into the Simón Bolívar International Airport near Santa Marta. Your guides will pick you up from the airport and drop you off at the end of it.

Once you and your guide agree on the details of your itinerary, your guide will suggest the best place to meet, whether that's at your accommodation or a restaurant.
Download hiking gear checklist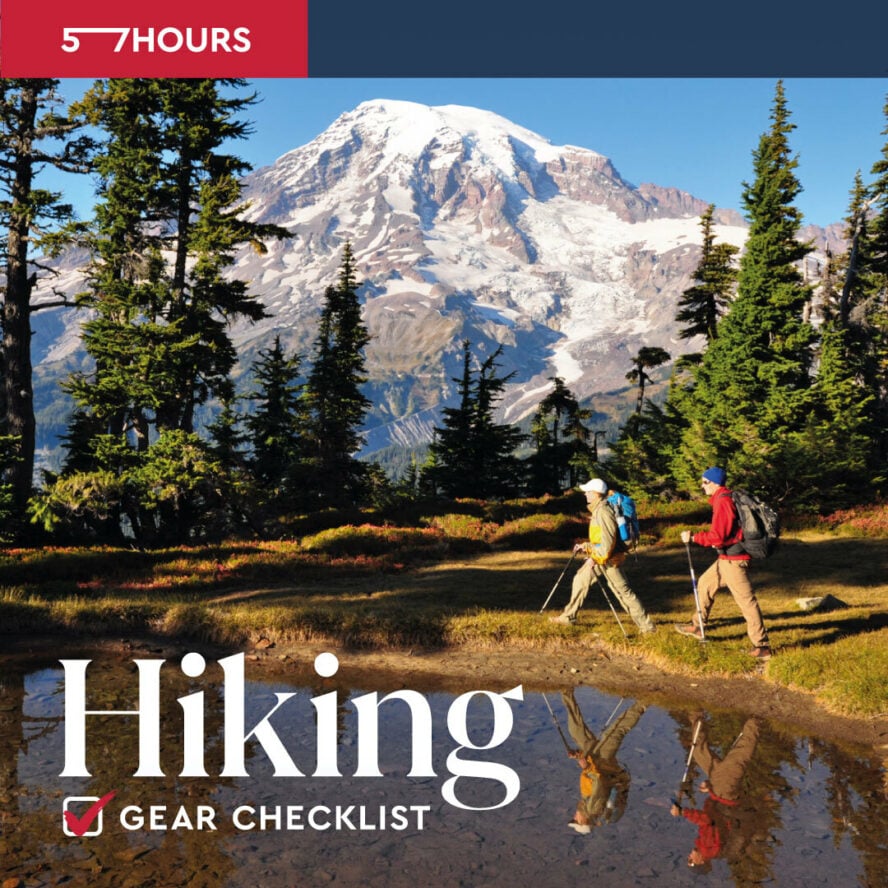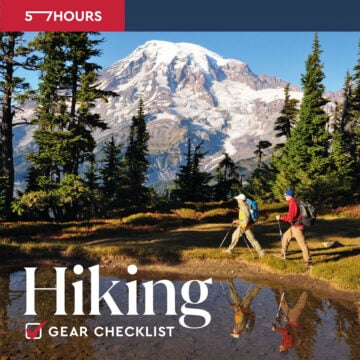 Prepare for the trip.
Get complete checklist for hiking and camping equipment.
Brochure sent, check your inbox