Survey Says: 98% Of Mountain Guides Are Feeling the Effects of Climate Change
We're in the thick of it now. Last month, we surveyed 59 mountain guides about whether they have experienced the effects of climate change in their work. Their response was near unanimous: Yes.
The news is disheartening, though hardly surprising. Greg Hill, an ACMG Ski Guide and emissions-free adventurer, puts it this way: "This summer, I watched our skies in Revelstoke fill with wildfire smoke until each breath was like inhaling a cigarette. We had record heat and drought, and for a month I didn't want to go outside." It's hit home for Greg, literally, after years of witnessing glaciers recede in the backcountry.
We hear stories like this regularly from guides. Micah Lewkowitz, an AMGA Alpine Guide in Ouray, tells us the ice season has been starting later out in Colorado, Mark Puleio, an IFMGA Mountain Guide, has noted an increase of rock fall when climbing Mont Blanc, and Wlady Ortiz, a hiking guide in Ecuador, has seen glacier coverage on Chimborazo drop by over 50% since he started taking clients out.
While we've collected anecdotes here and there, our goal with the survey was to get an industry-wide look at how global warming is impacting Mountain Guides. Now that we have the results, hopefully this serves as a call to action to all outdoor adventurers.
How Is Climate Change Impacting Guides?
The respondents have spent a lot of time in the mountains: Three-quarters of the guides have been working for over a decade and over one-third have been in the field for 20-plus seasons. When asked if they have noticed the effects of climate change during their careers, 98% of respondents answered "yes".
Global warming is making guiding more dangerous. As a result, respondents are altering the mountaineering routes they do, the times of the year they are able to guide, and, in some cases, are forced to avoid certain areas altogether.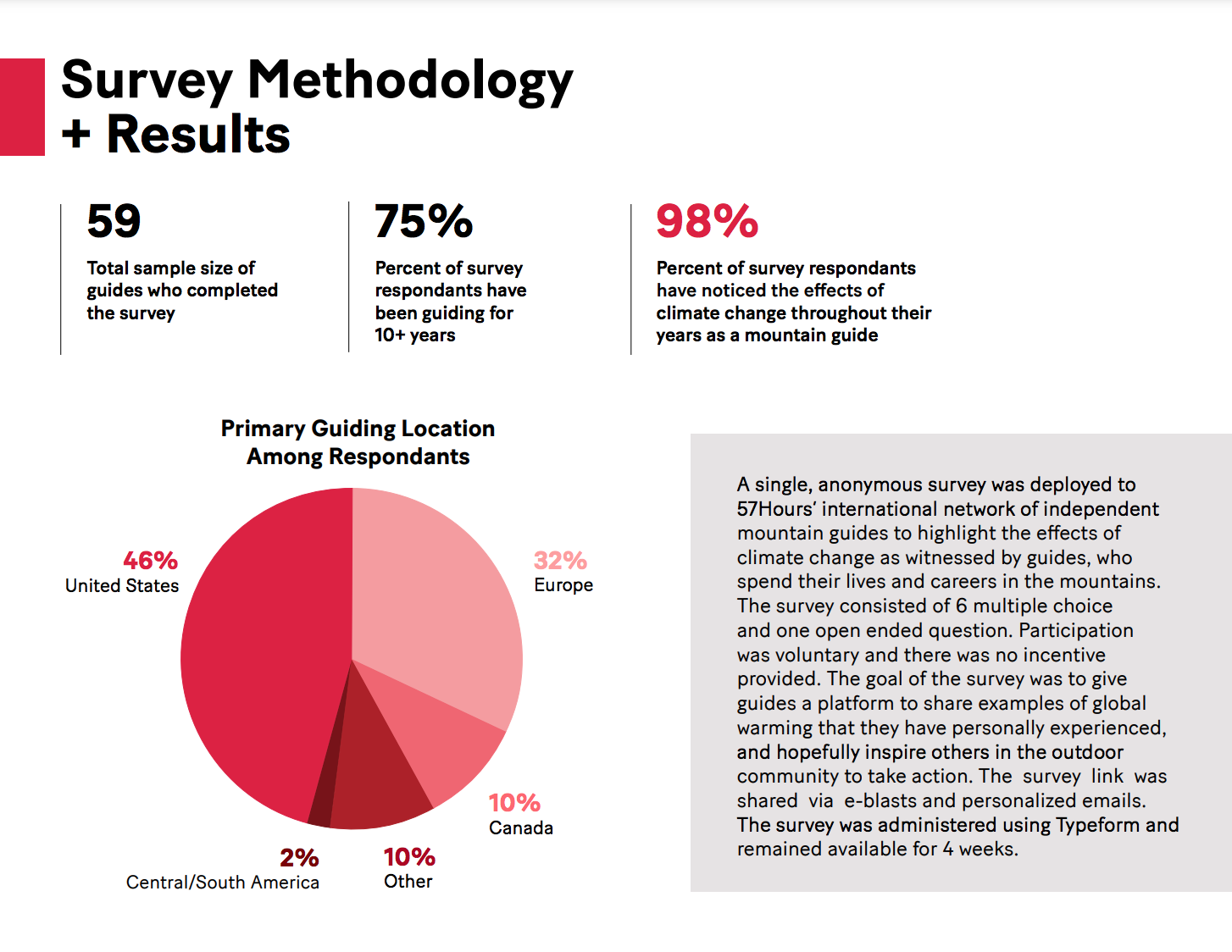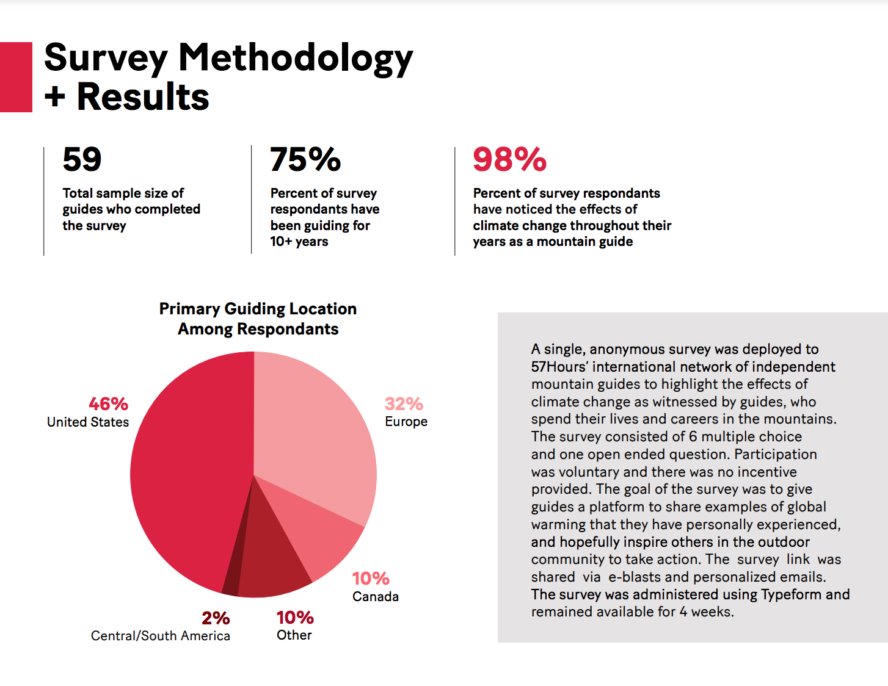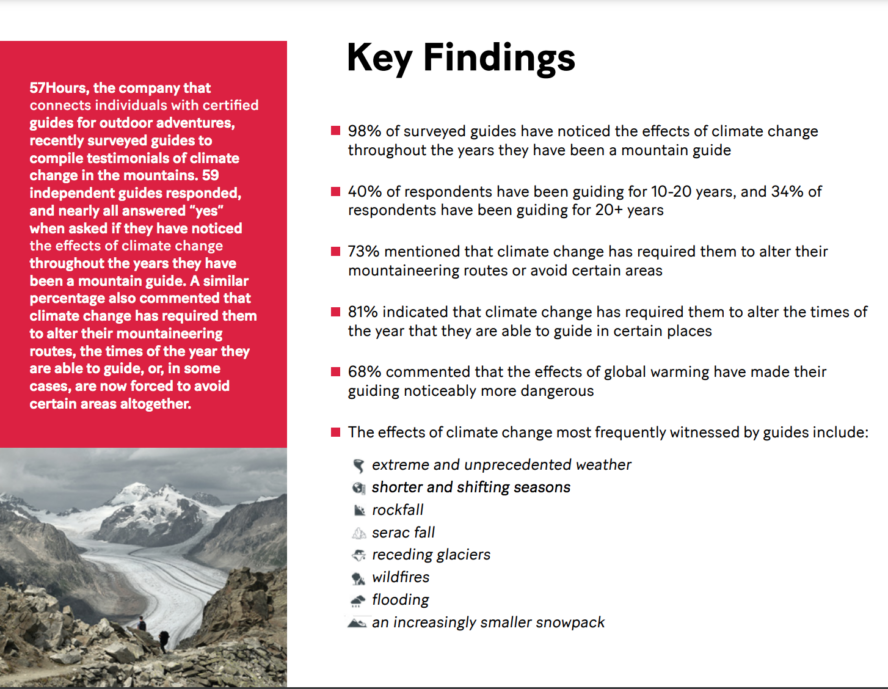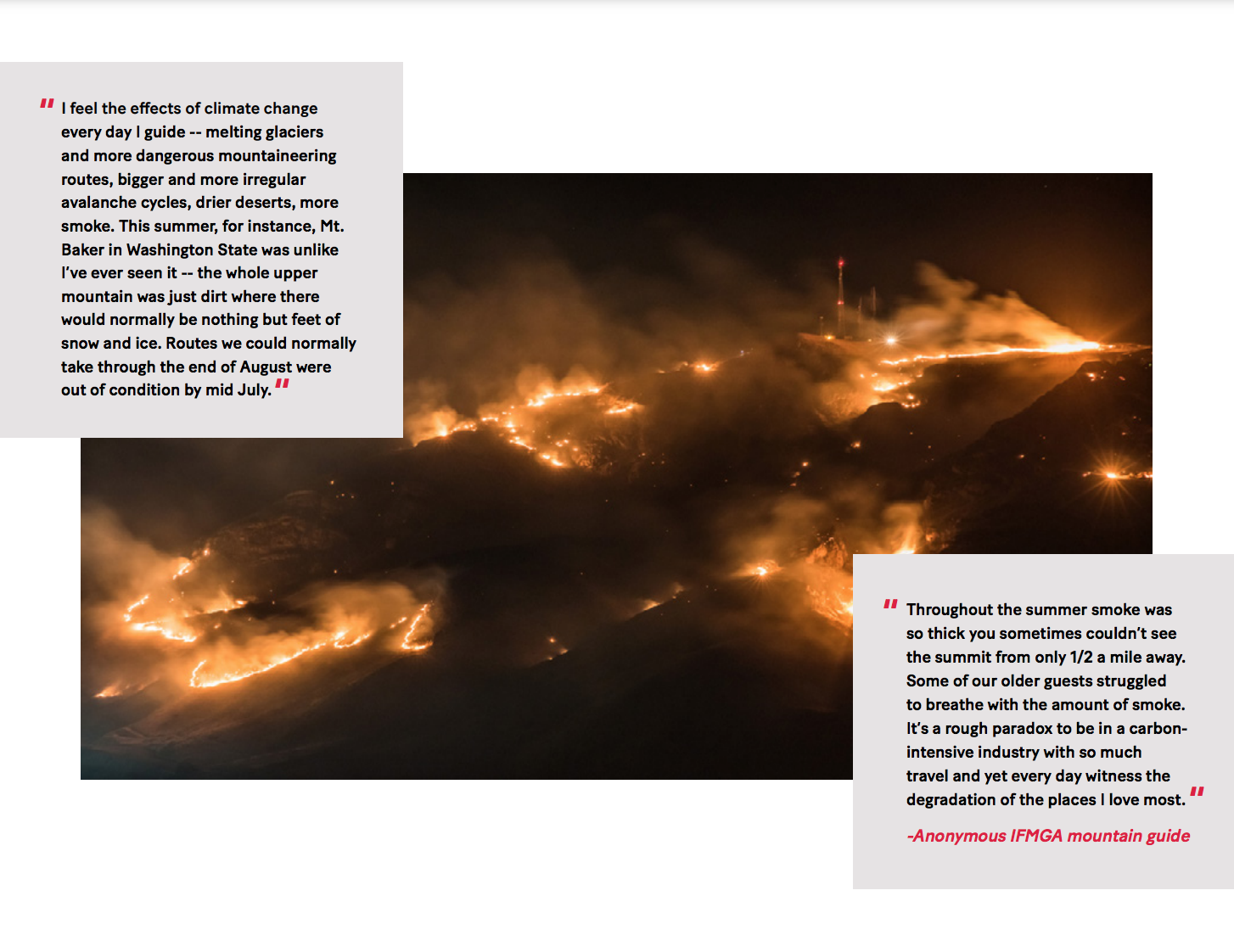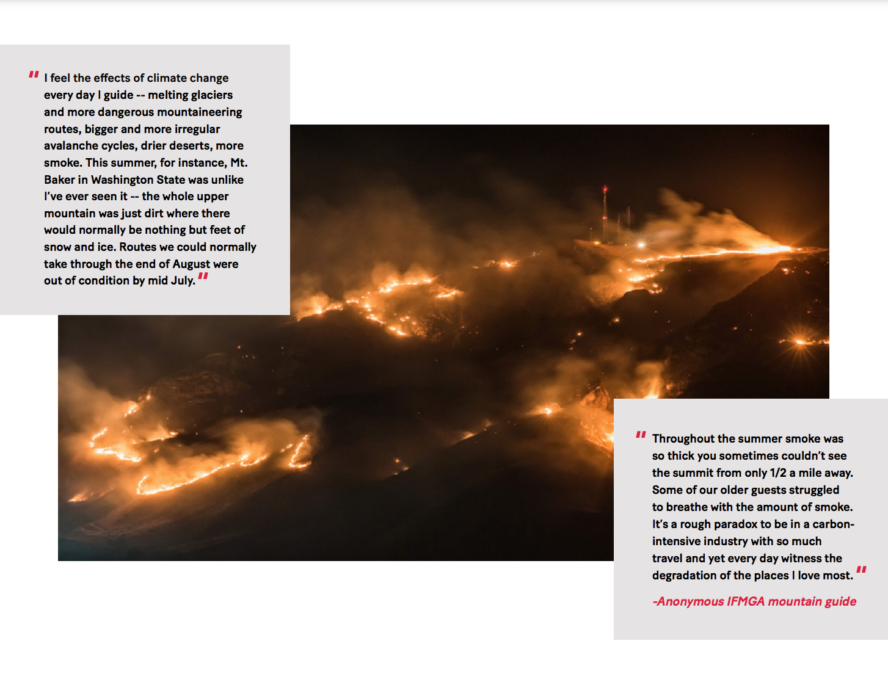 Beyond the Numbers: Changes in the Field
Retreat of glaciers and permafrost
The most significant effect observed by surveyed guides is the retreat of glaciers and a reduction of permafrost. Many guides commented on increased rockfall due to receding glacial ice, making glacier travel more hazardous. In particular, guides are witnessing evidence of serac fall—collapsing glacial ice—causing certain routes to no longer be safe.
Several respondents who guide in the Pacific Northwest, specifically on Mt. Baker, noted that record-shattering heat waves—the highest temperatures the region has ever seen—rendered glaciers and south facing approaches unrecognizable ("the whole upper mountain was just dirt," said one guide). And dangerous too. This past year, more glacier accidents occurred in the PNW than in previous ones. Mont Blanc is another location that guides repeatedly called out in the survey, pointing to an increase of rockfall danger.
Shorter and shifting of seasons
Guides have observed less snowfall and a shift in the season. One guide mentioned that "the alpine routes in Washington have changed a lot and have started to go out of season or become dangerous earlier. It becomes even more obvious when you look at beta photos from 20-40 years ago."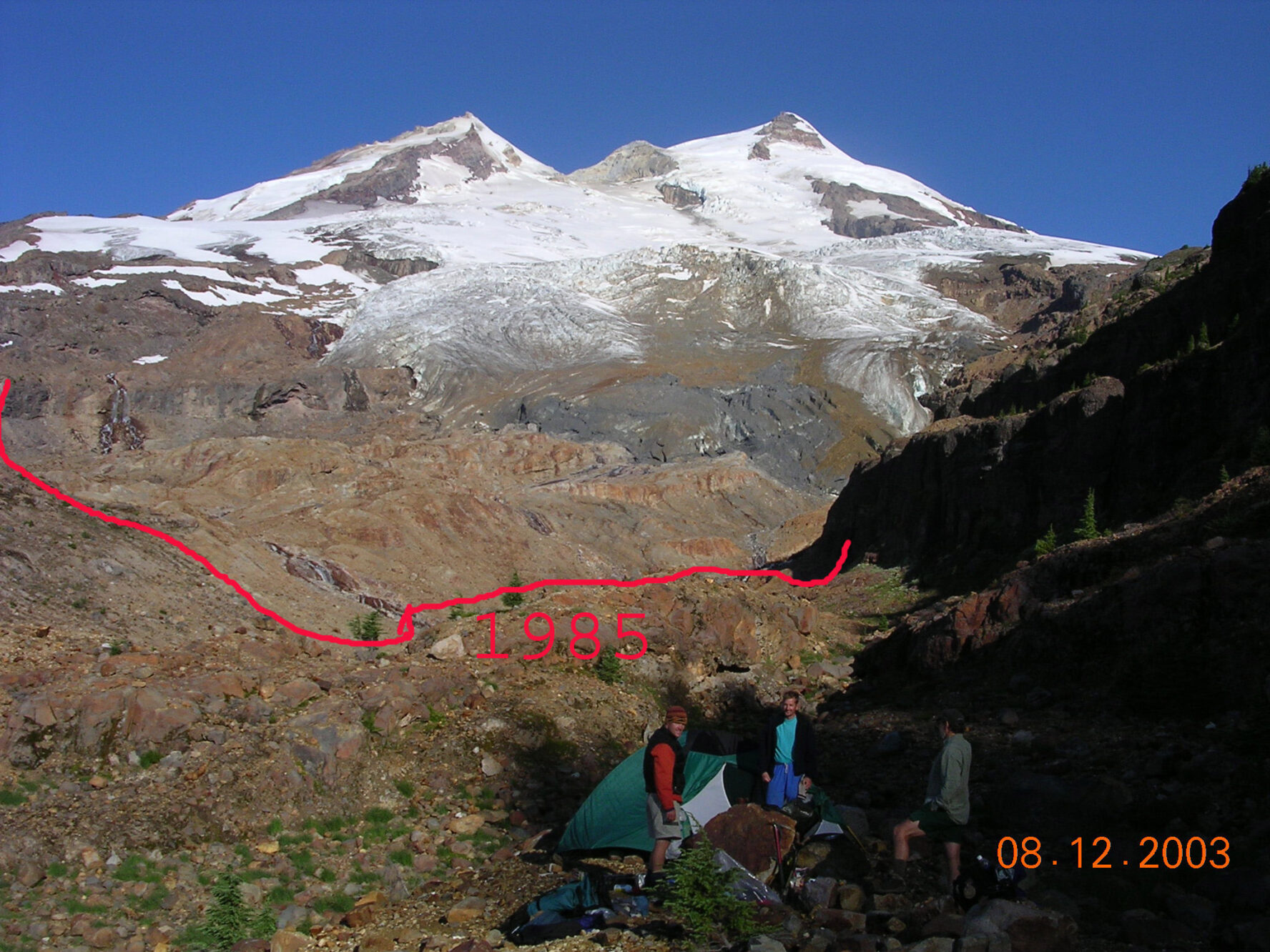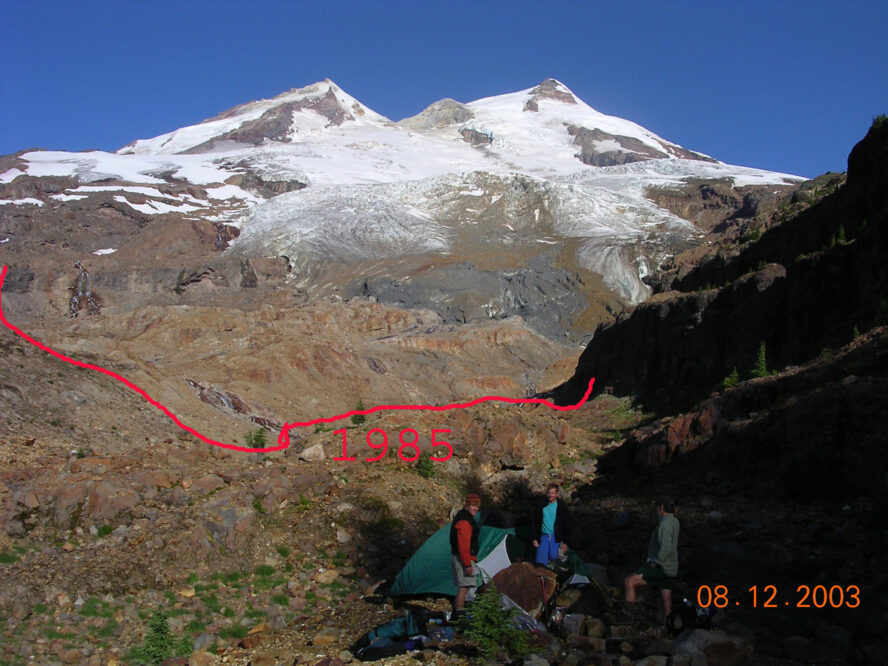 In the Andes, where there used to be two defined seasons (dry and rainy), guides are now seeing a lack of distinction and more periods of drought. In Chamonix, guides notice shorter winters and longer summers. In Nepal, a guide commented on less snow and ice in the mountains and significant rain during the month of October, for the first time in decades. One U.S.-based guide mentioned that the winters in the Northeast seem to be shifting later (now January through April vs. previously December through March).
Extreme and unprecedented weather
A lack of snow and ice in the middle of winter continues to bewilder guides across the world. One guide said, "our ice climbing season has shrunk in overall length and we often have mid-winter warm spells that force us to cancel due to lack of ice or unsafe conditions." Another based in the Dolomites region of northeast Italy mentioned the 2018 storm, Vaia, as an example of climate change in the area. In one day, strong sirocco winds demolished eight million cubic meters of forest.
A smaller snowpack leads to drier spring and summer conditions and high fire danger. Wildfires have increased in frequency and intensity, along with severe flooding. Several guides commented on significant lost revenue due to smoke, evacuations, and road closures resulting from wildfires.
"We have had unprecedented wildfires that greatly affect not only the aesthetic beauty on our tours, but also the safety and ability to run tours at all. From tree fall, smoke, and the fires themselves, it has been very difficult. Deserts are hotter than ever before as well, resulting in difficulty leading any sort of meaningful experience there for much of the year."
What's Next?
While we are only sharing a sample of the testimonials, they are representative; it is clear that the effects of global warming are deeply felt throughout the industry.
By conducting and sharing the results from this survey, we hope to broadcast the indisputable effects of climate change in the mountains, as evidenced by the people who see it every single day and whose livelihood is directly affected. It's important to call attention to these extreme changes happening around us and, as a company, step up to take action.
As outdoor adventurers ourselves, we stand with our network of guides to do what we can to protect the places we love most. We have committed to running 57Hours as a carbon neutral business and we pledge to donate 1% of our profits to environmental nonprofits like the Access Fund.
Many of the guides we surveyed shared a resignation that these beautiful places will cease to exist—at least in their current form. The time is now to help preserve them as best we can.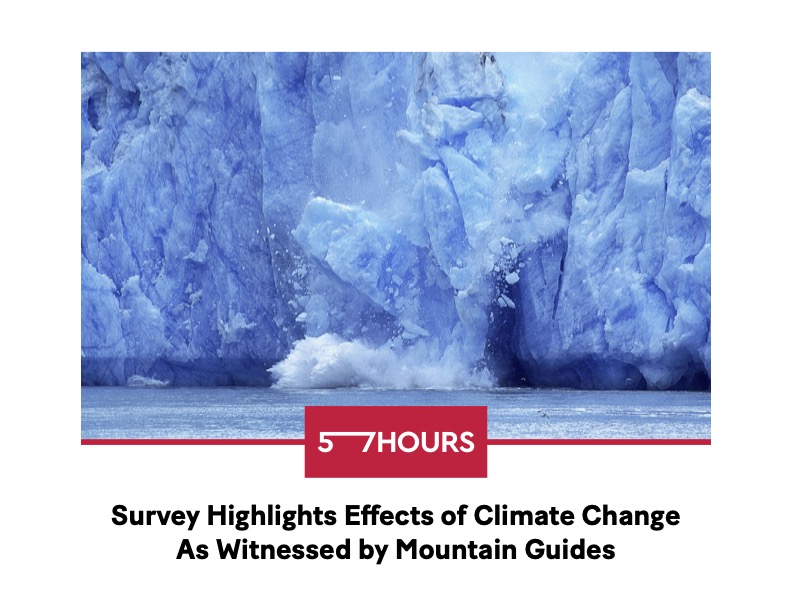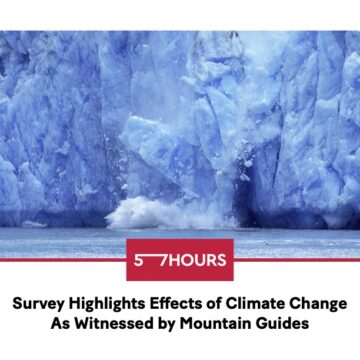 Get Free Brochure
Check your inbox