In the Swiss Alps, right next to the Italian border, sits Zermatt — one of the most famous alpine towns in Europe. What makes it so great? The answer is simple: It grants access to 38 13,00-foot peaks. Zermatt is hands down one of the best places for climbers that aren't afraid of crampons and ice axes. Admittedly, I'm not a part of this group, but I have great admiration for this breed of climber. The scenery around Zermatt is more than enough to justify a visit, but luckily for me, there's also some fine bouldering and sport climbing around to feed my climbing soul.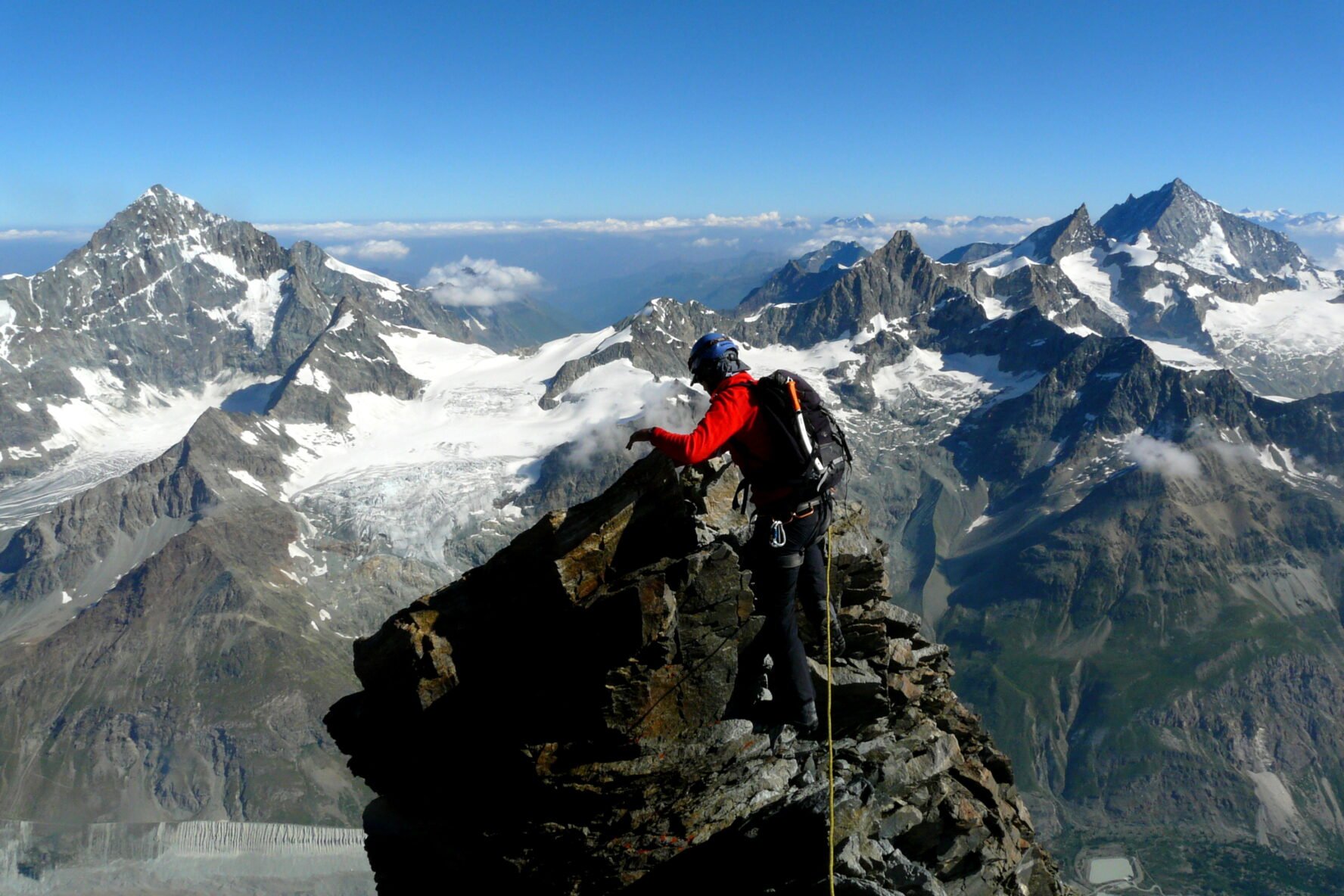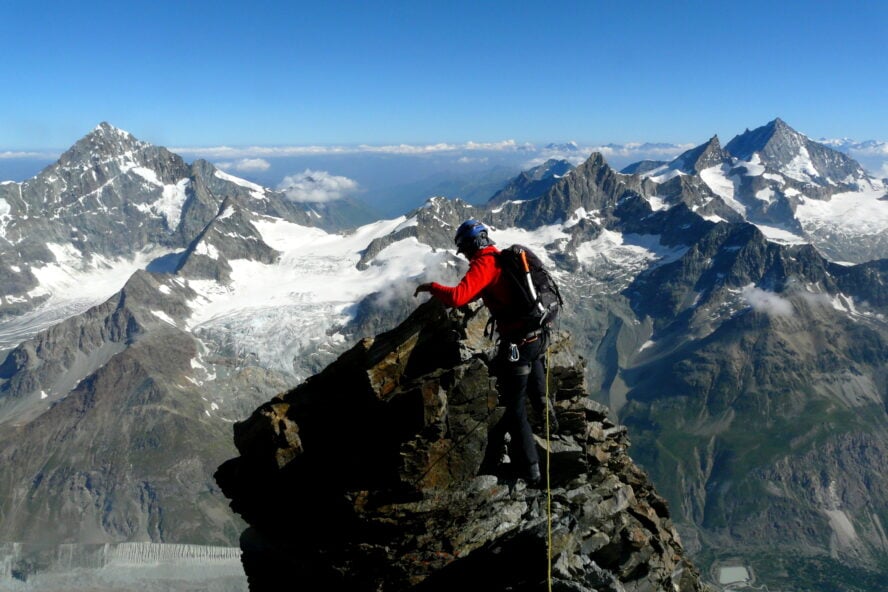 Climbing the Matterhorn is serious business
Climbing in Zermatt isn't just about scaling rock faces, it's a full-on alpine adventure involving crossing glaciers, high altitudes and complex logistics. Basic knowledge of alpine climbing skills is a must even for easiest routes. When people talk about climbing around Zermatt, there is one peak that steals all the spotlight. It's the majestic Matterhorn, looming nearly 15,000ft above the city. Its mighty pyramidal shape makes it one of the most distinctive mountains in the world. Climbing the Matterhorn is a serious alpine endeavour. It requires the ability to move comfortably along exposed ridges, proper acclimatization and excellent physical fitness. Most people hire a guide; only seasoned alpinists do it alone.
Warm-up on the Riffelhorn
The Riffelhorn — AKA Matterhorn's little brother — grants an excellent climbing experience for those not yet ready for the real thing. Sitting above the Gorner Glacier, it's known as the peak with the best views: Monte Rosa on the left and Matterhorn on the right. Riffelhorn was used as a training ground for Matterhorn for decades; however, the steep bolted routes put up in modern times are excellent challenges in themselves. Leading through a series of steps, the easiest ways up are along the east and the west ridges. The south face offers clean vertical climbing up to eight pitches long, making it a perfect option for a day climb from Zermatt.