The Wall Street Mine Trail is my go-to Joshua Tree day hike for friends and family who are history lovers. It's one of the best hikes in Joshua Tree for learning about the park's past.
Bill Keys (whose name is also found elsewhere in the park, at Keys Point), operated Wall Street Mine from 1930 to 1966 to process gold ore. It worked by first having miners cart ore to the top of a mill. There, it was crushed by stamps into sand. The miners mixed the sand with water and mercury. Because gold and mercury stuck together, they could wash away the worthless gravel with water.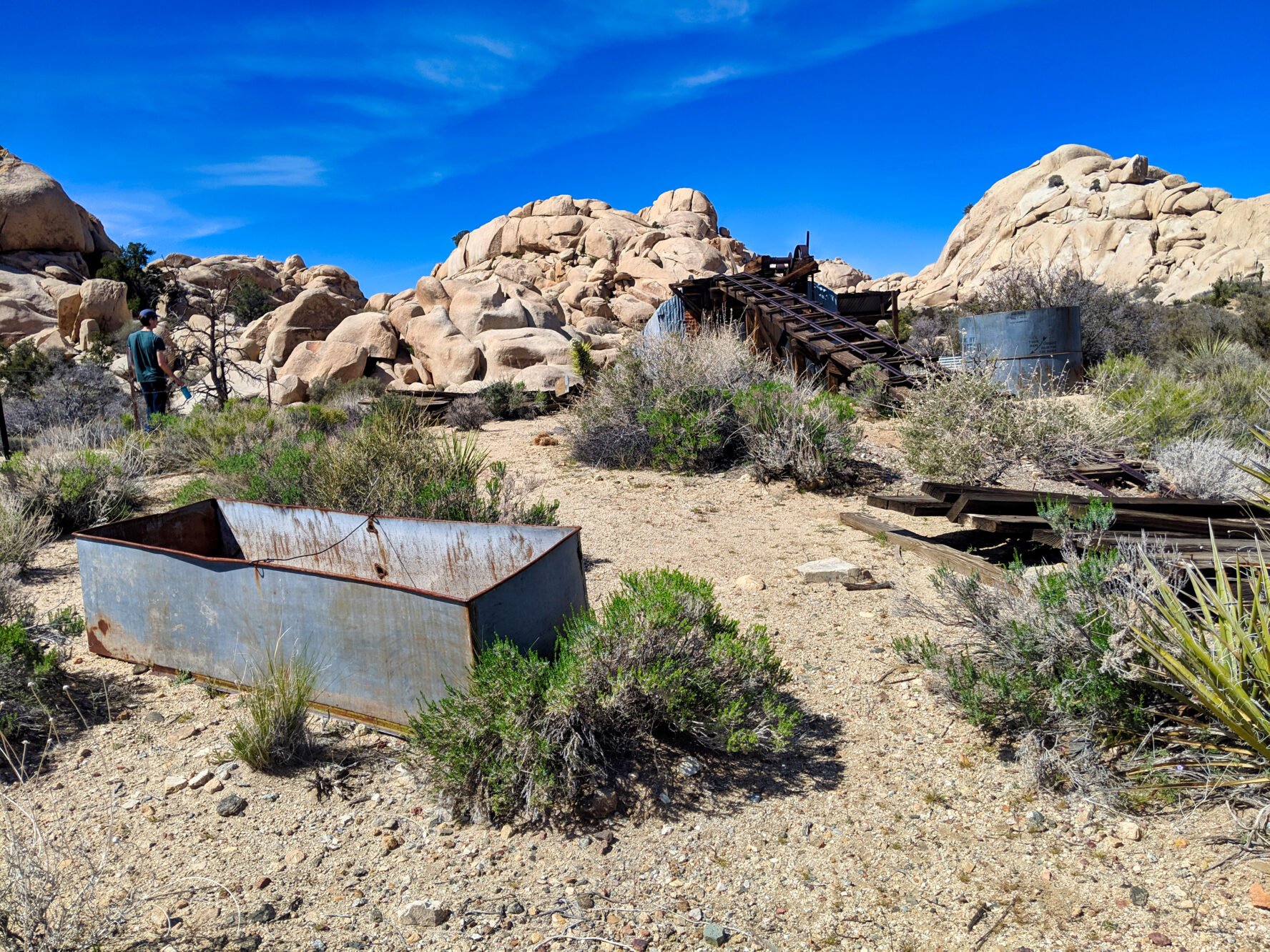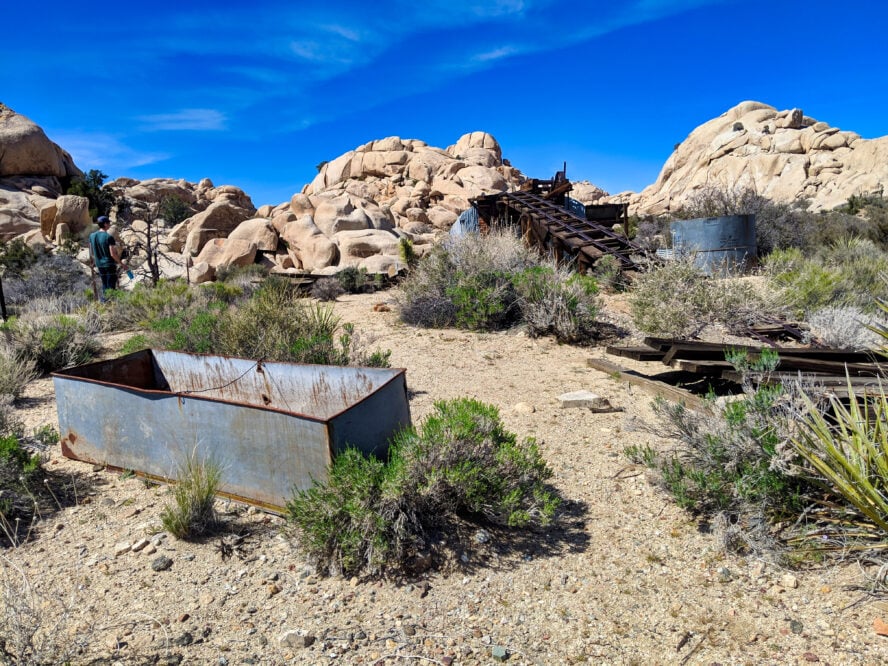 Explore Wild West artifacts along the way
While the mine is registered on the National Register of Historic Places, I like the Wall Street Mine Trail for the fun artifacts along the way.
On your way to the mine, you'll pass the ruins of Wonderland Ranch, rusted cars, and an old windmill that pumped water for the mill. There's even a stone marker to show where Keys killed Worth Bagley in a land dispute shootout (he spent five years in jail but was deemed innocent). I like to imagine a time when the area had enough water to support cattle and what it was like to live here during the days of the Old West.
How to hike the Wall Street Mine Trail
Park at the Wall Street Mine Parking Area off of Park Boulevard, following a marked trail heading northeast. This parking area can get crowded, so see the Joshua Tree Park Map for alternatives. As there are many historic artifacts here, it's important to leave what you find. You'll walk on a wide main trail that was an old dirt road used by the mine, passing the Desert Queen Well, the shootout site, and rusted cars. The trail ends at the mill. Be mindful of old buildings, which lack structural stability. They may be fun to look at but are not safe to explore. Park Service signs show where you can and can't enter. The Wall Street Mine is a 2-mile, 75-feet of elevation out-and-back hike.