Another spot that's on the top of my kitesurf bucket list! The Turks and Caicos Islands (TCI) consists of the main island, Providenciales, and the various Caicos Islands. Turks and Caicos is famous for their beautiful turquoise water and marvelous beaches. The kite beaches feature shallow, warm water year-round, and white sandy beaches paired with constant Caribbean trade winds. What else could you possibly need?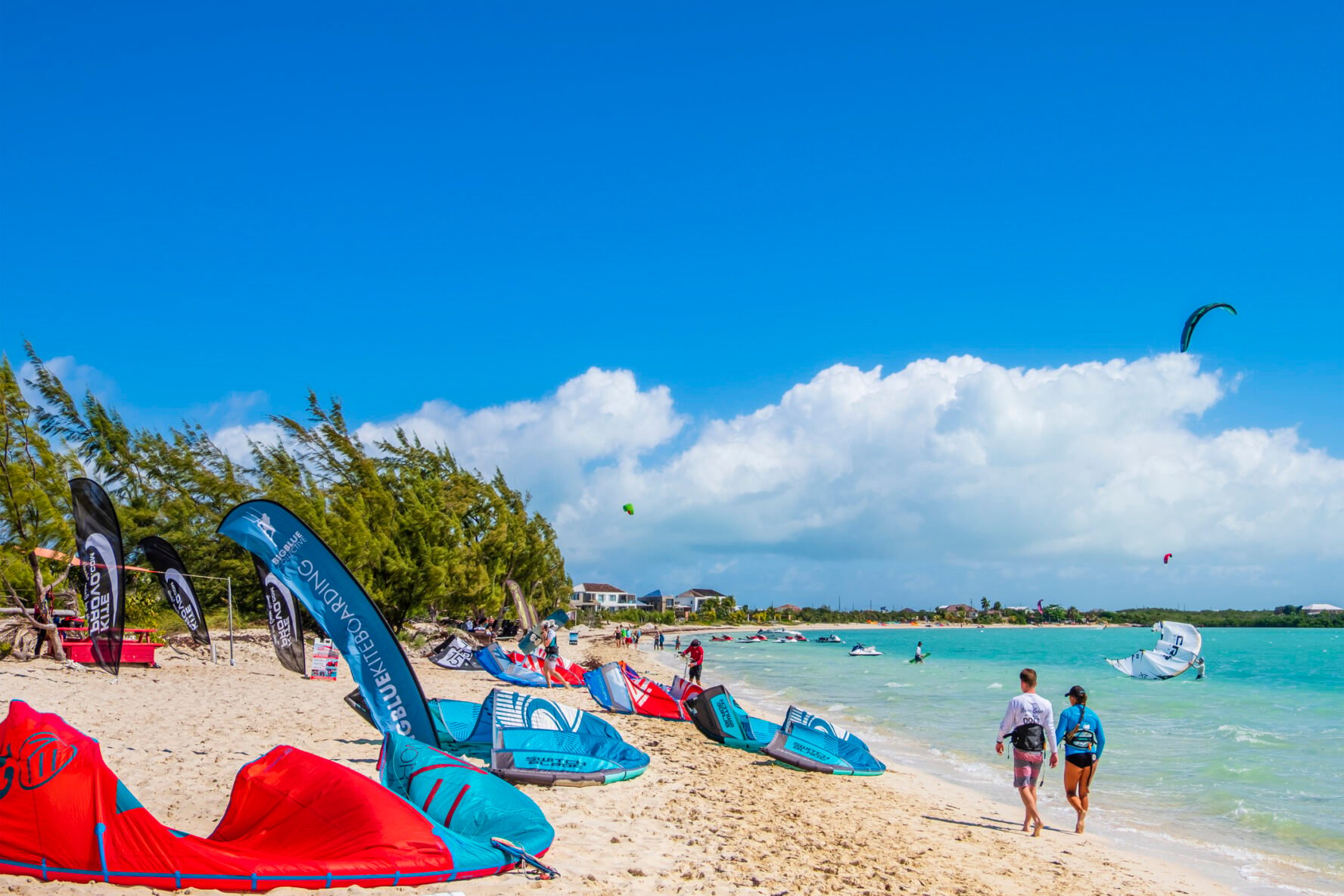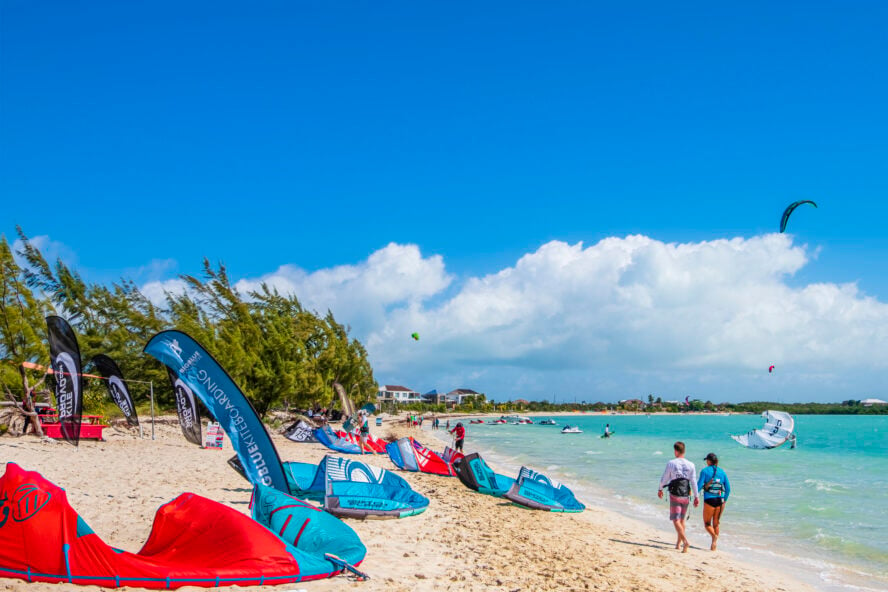 Provo has conditions for all skill levels
The main spot for kitesurfing is on Providenciales (or Provo as locals like to call it): the 4km-long Long Bay. The onshore or side-onshore easterly trade wind makes it safe to kite here for all skill levels, thanks to the big shallow standing area that goes almost 2km into the water. If you want the best combination of wind and waves, then the winter months, specifically February and March, are best.
Spots for more advanced riders
There are also tons of other spots for more advanced riders: there are butterflat sections around Emerald Point with some nice waves on the reef in the winter months; Grace Bay (with northeast wind) has choppier water and amazing waves on the barrier reef; also check out Turtle Tail with butterflat water or Kite Safaris on the North and Middle Caicos islands.
Where to stay and how to get around
Taxis are overpriced even for short distances, so it makes sense to rent a car to explore the island and surrounding spots. There are a lot of luxury accomodations, so your best chance to find more affordable accommodation is on sites like Airbnb. You can stay close to the Long Bay area or the main tourist areas of Grace Bay and Leeward, which are just a 5-minute drive from Long Bay.