No list of MTB spots in Switzerland would be complete without the Eiger. The area beneath this 4,000 meter (13,000 ft) giant of the Bernese Alps is a mountain biker's playground and a regular favorite among my groups. There's so much to see, from glaciers and green valleys to picturesque villages by mountain lakes and waterfalls. Just like Zermatt, this is one of those places where you want to have a camera in your backpack at all times. And then you have all of that stunning scenery connected by some of the best singletrack Switzerland has on offer.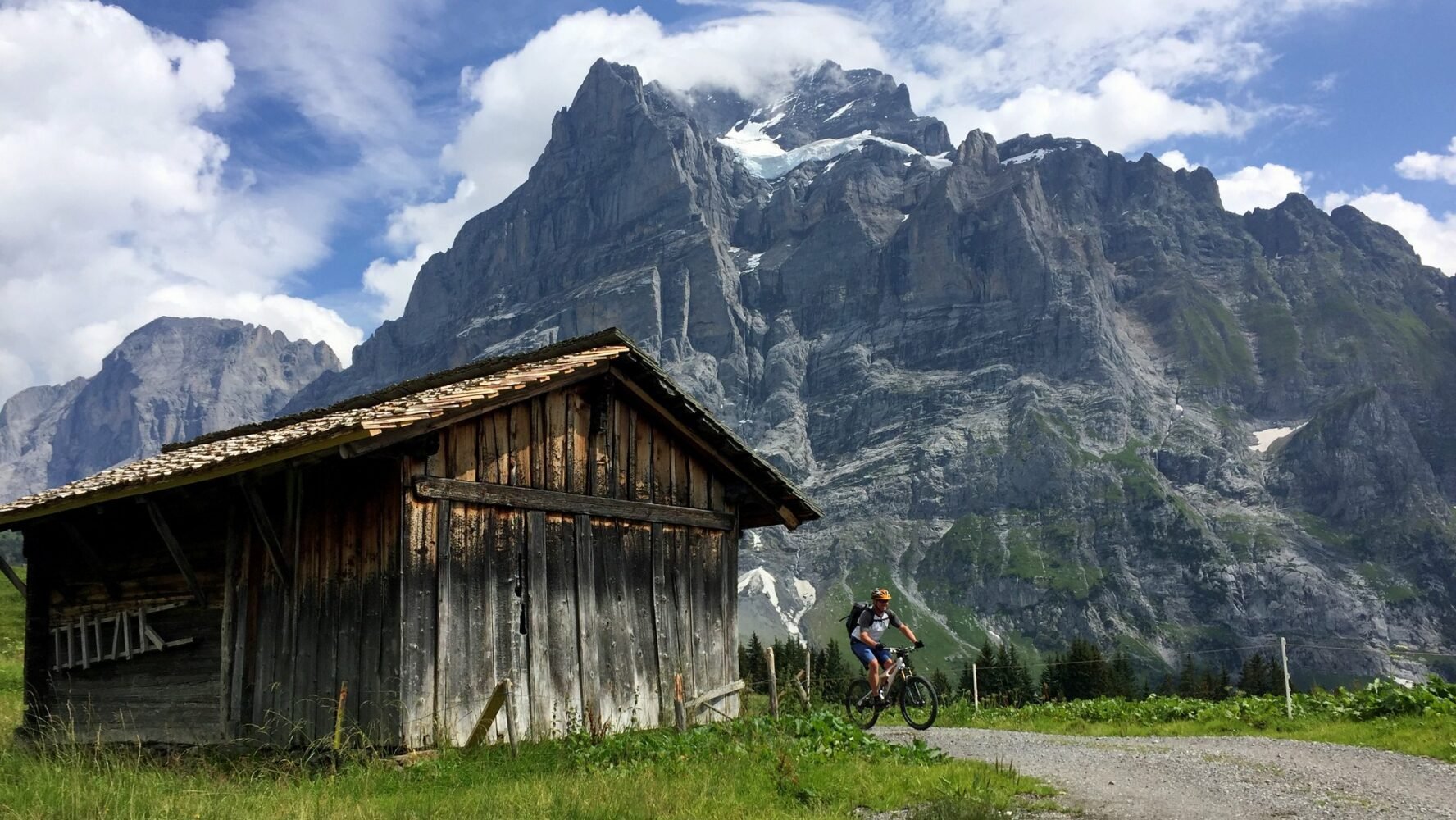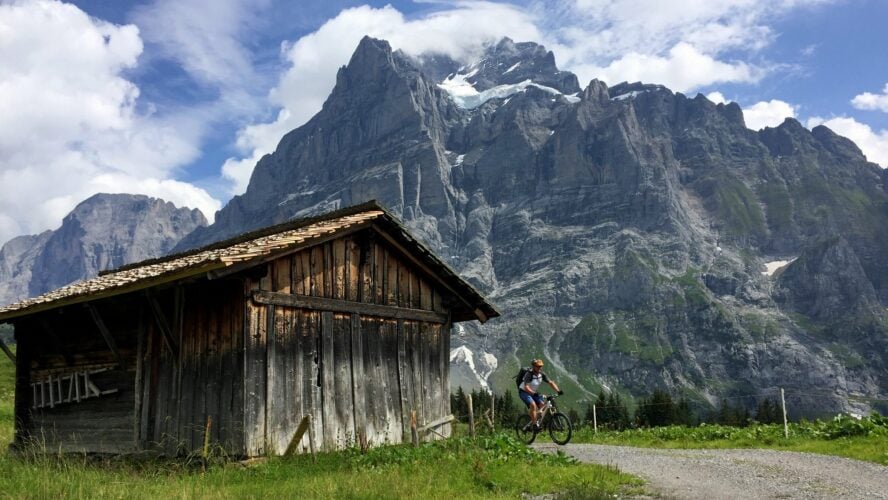 For me, Swiss mountain biking starts with The Eiger
This is actually where I raced with the best of them in 1988 as part of the British cycling team. I was still very young and winning was not an option but the people I met and the places we visited made me realize how incredible this sport is. Today, I take clients on a slower-paced scenic tour to Grindelwald and right up into the Eiger. This is one of my favorite parts of any rides in the country: the brilliant descent off the back that flies down the Wengen side. There are many other classic zones on this tour that will get your blood pumping, but none of which I would describe as easy riding. So let's move on to something a bit different.