6. Split Rock Trail with Face Rock Spur
This classic Joshua Tree day hike is a loop that takes you past three of the park's famed giant monzogranite boulders: Split Rock, Tulip Rock, and Face Rock. I like this hike because there are so many places to scramble and play on the rocks.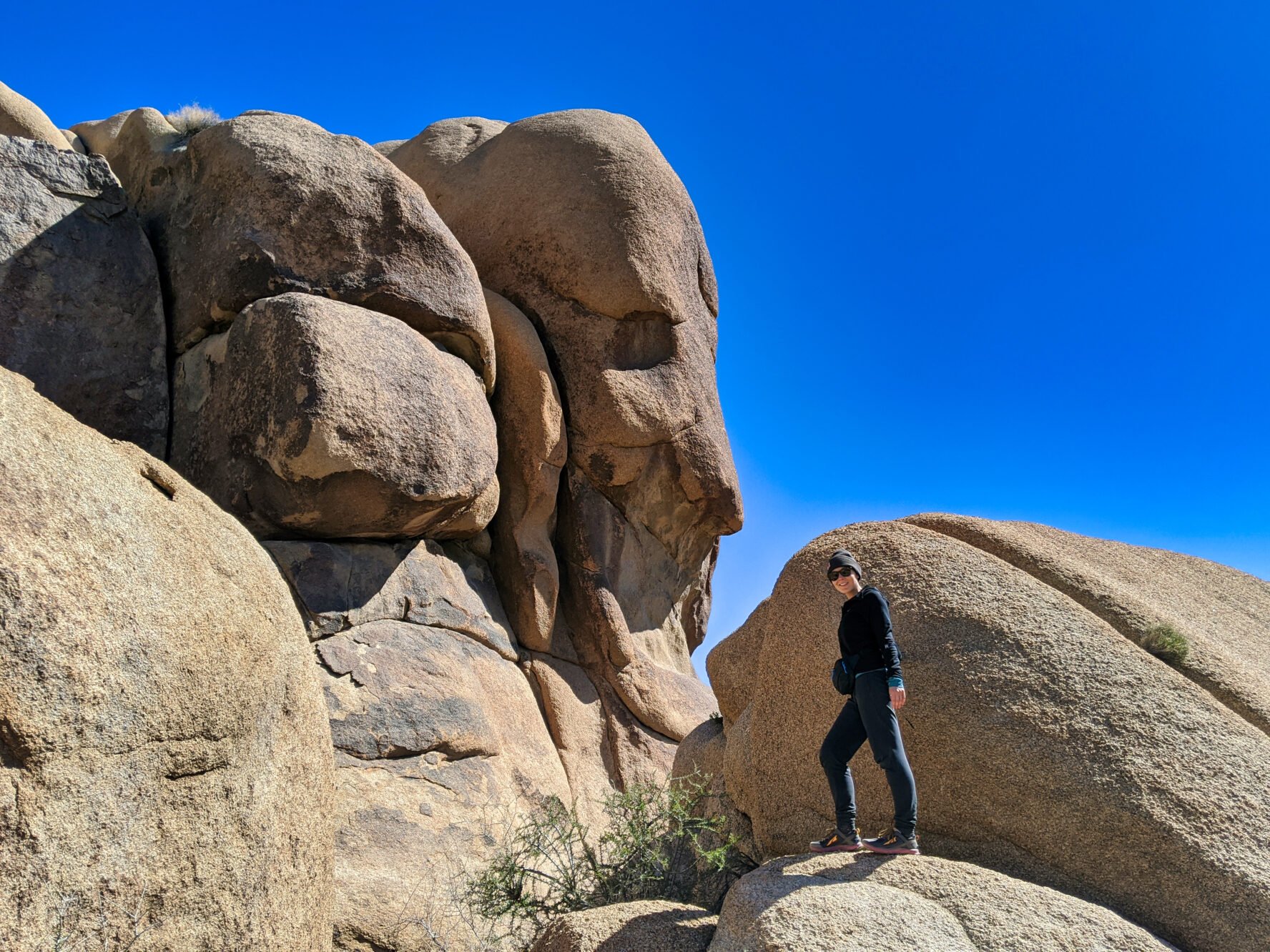 Along the way, you'll pass a cave formed by an overhanging boulder that even has a tunnel at the back big enough for kids to crawl through. I also like that the trail passes several marked climbing locations, which have posts showing user trails. In the past, it was easy to get the hiking trail and climbers trail mixed up, but this area has become a great example of how multiple users can share a beautiful area.
Easy access to a network of trails
The Split Rock hike features several house-sized formations big enough to crawl into. One of the best things about this hike is how easy it is to add on spurs, like the 0.3-mile round trip path to Face Rock. The Split Rock Trail becomes a means to access a whole system of trails in the area and visit even more house-sized boulders in this area of the park.
How to hike the Split Rock Trail
Start at the Split Rock Picnic area, where signs and posts mark the Split Rock Trail loop. On your right after just a minute of hiking, you'll find the cave to your right. Next, you'll see Split Rock in the distance, which has a narrow fissure dividing its upper half. A few more minutes on the trail, and you'll see Tulip Rock, which looks like a cockscomb on a rooster.
In Spring 2020, rangers were working on making this trail even easier to follow, with small rocks lining the trail on either side. Maps and signs make it easy to add on spurs. The Split Rock Trail is a 2.5-mile-long loop with 150 feet of gain, but you are free to add on as many of the connected trails in the area system as you would like.