Volcano skiing in Chile
To satisfy that mid-summer skiing urge, head to South America, specifically Argentina or Chile. There is plenty to do here, but let's start with Chile. There is a lot to access off the resort of Portillo, while a visit to Chillan is well worth it. In Chillan, you can climb a 10,000-foot volcano, ski down into a remote valley, and take a dip in a hot river. Pop your skins back on and go for another run. It's incredible! Like so many of these places, it is practically endless. I recommend renting a van in September and start climbing and skiing the volcanoes. You can summit one, spot your next day's mission, head south, visit another hotspring and summit another beautiful volcano. Some like Villarica are still active. For summer volcano skiing, you won't find another spot that tops this one.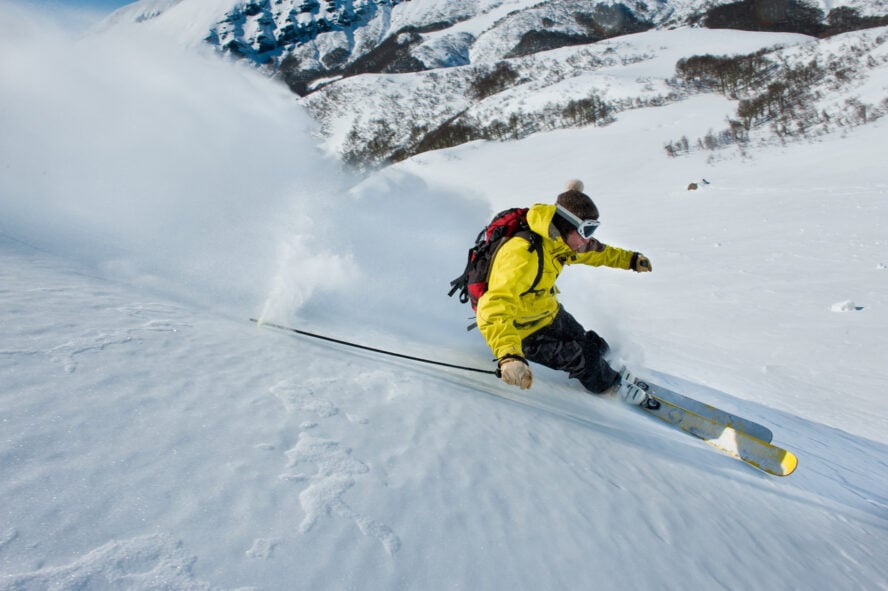 Find giant peaks and ski mountaineering in Argentina
Argentina has a better ski resort infrastructure than Chile, with Las Lenas, and Bariloche being my two favorites. Las Lenas has 13,000-foot mountains surrounding the resort with some real ski mountaineering to be had. If you are lucky, you may find a fossil near the top of these peaks, which at some point were on the bottom of the ocean! Bariloche is a beautiful resort on the edge of an incredible lake, much more to do and see while not skiing. Yet it also hosts lots of backcountry potential nearby. The Frey Hut is a must visit, where you can stay and tour from a European-style hut. The skiing around Ushuaia looks endless, while being as far south as you can go.