Visitors love Santa Cruz for its iconic boardwalk, heavenly weather and beaches to match, but we think it's the MTB trails that deserve all the hype. If you came to chill and catch a tan, but still want to fit in a workout, Santa Cruz has gorgeous mellow rollers along the coast. For advanced mountain biking aficionados, get your tires dirty on the technicals snaking through the area's famous redwoods. From beginners to pros and everyone in between, Santa Cruz has something for you.
Where can I mountain bike in Santa Cruz?
Depending on your skill level, Santa Cruz has a few different options. If you're a seasoned rider, mountain bike in The Forest of Nisene Marks State Park on some of the best trails in the state—if not the country. Intermediate riders who are still working on their skills should check out Wilder Ranch. Are you all about the views? The Skyline-to-the-Sea trail is a great destination ride.
Demo Forest is a modern marvel
Never have we found this much flow potential in one place. In the hills just south of Santa Cruz, in Aptos, home to the Annual Santa Cruz Mountain Bike Festival, lies
the Soquel Demonstration State Forest
. These trails were purpose built to be enjoyed by riders of all ages and ability using sustainable trail building techniques. The star of the show is the Flow Trail, which as the name suggests is a sublime cross-country ride delivering 3.5 miles of pure joy.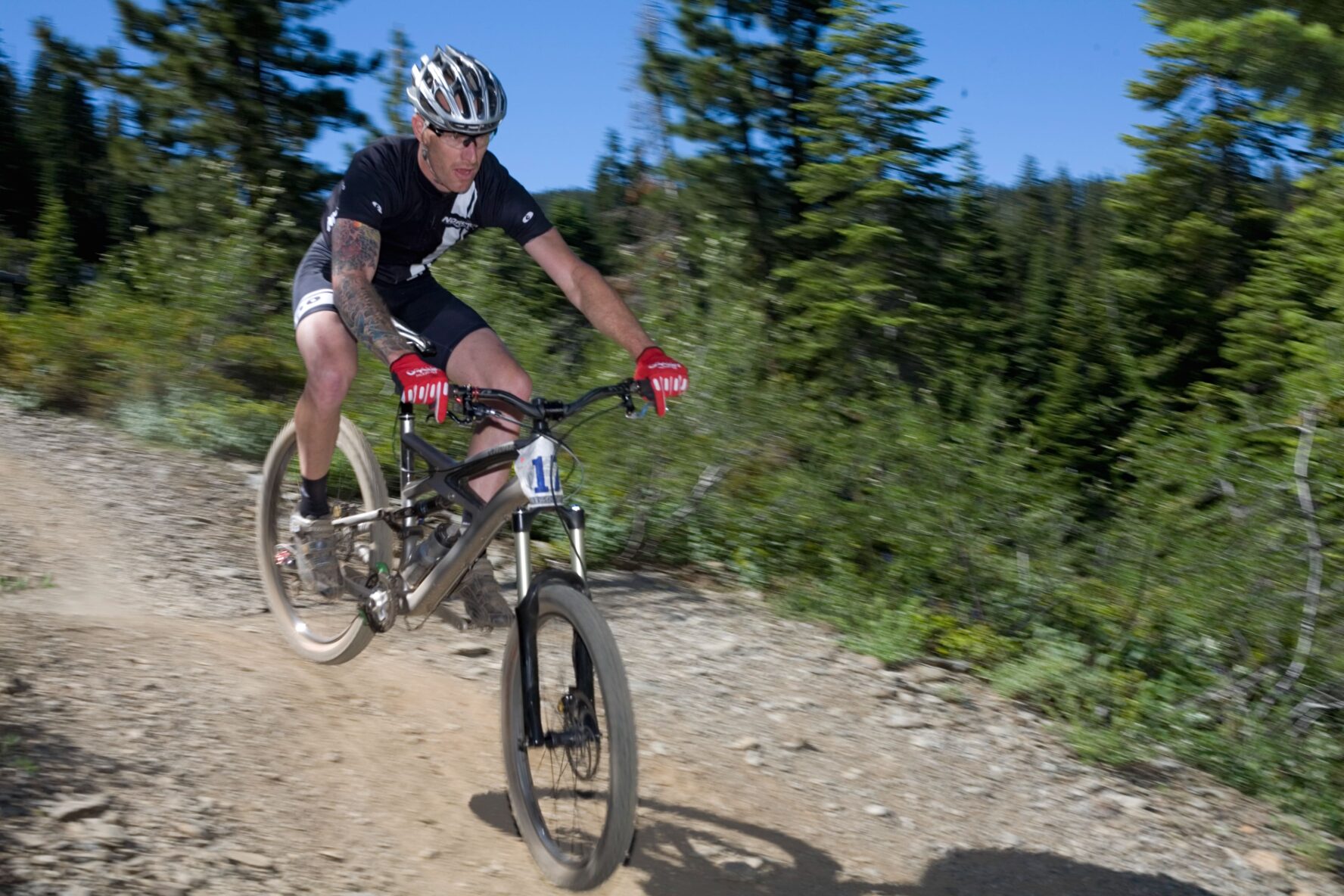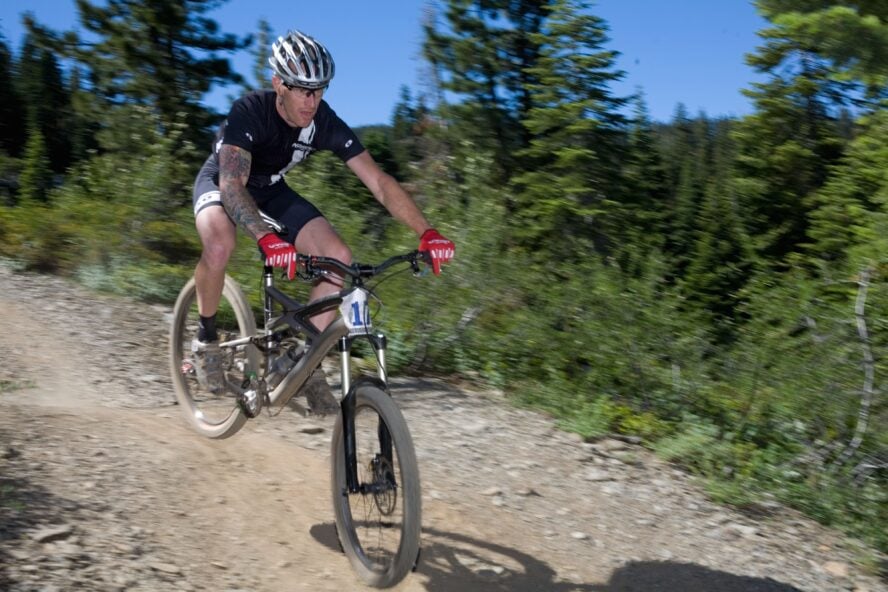 Go wild in Wilder Ranch
Wilder Ranch State Park
is kind to its riders. Here you'll get amazing coastal views on many mellow tracks without nasty uphill pedals. If you do want to work for it, the Enchanted Loop and Cowboy Loop take up the north and south parts of the park and are well worth the effort. Cowboy Loop got its name from the nearby historic rodeo. Feel free to yell "yee-haw" on its short, but rowdy descent. Enchanted Loop's darling name is in stark contrast to its technical nature. You'll be riding through a forest straight out of a fairytale, but the picturesque redwoods will swallow you the instant the steep descent begins. Strap in for a roller coaster of roots. But that's what makes locals return lap after lap, and we're sure you'll be returning, too.