With its white sandy beaches, light blue sea, and majestic coconut palms, Thailand's tropical paradise is undoubtedly one of the most popular holiday islands in the world. While I haven't kitesurfed when visiting Phuket, the sight of kitesurfers on the beach has always lingered in my mind. Phuket is quite touristy, with numerous resorts, restaurants and hotels, so your non-kitesurfing travel partners will find plenty to do while you're out on the water.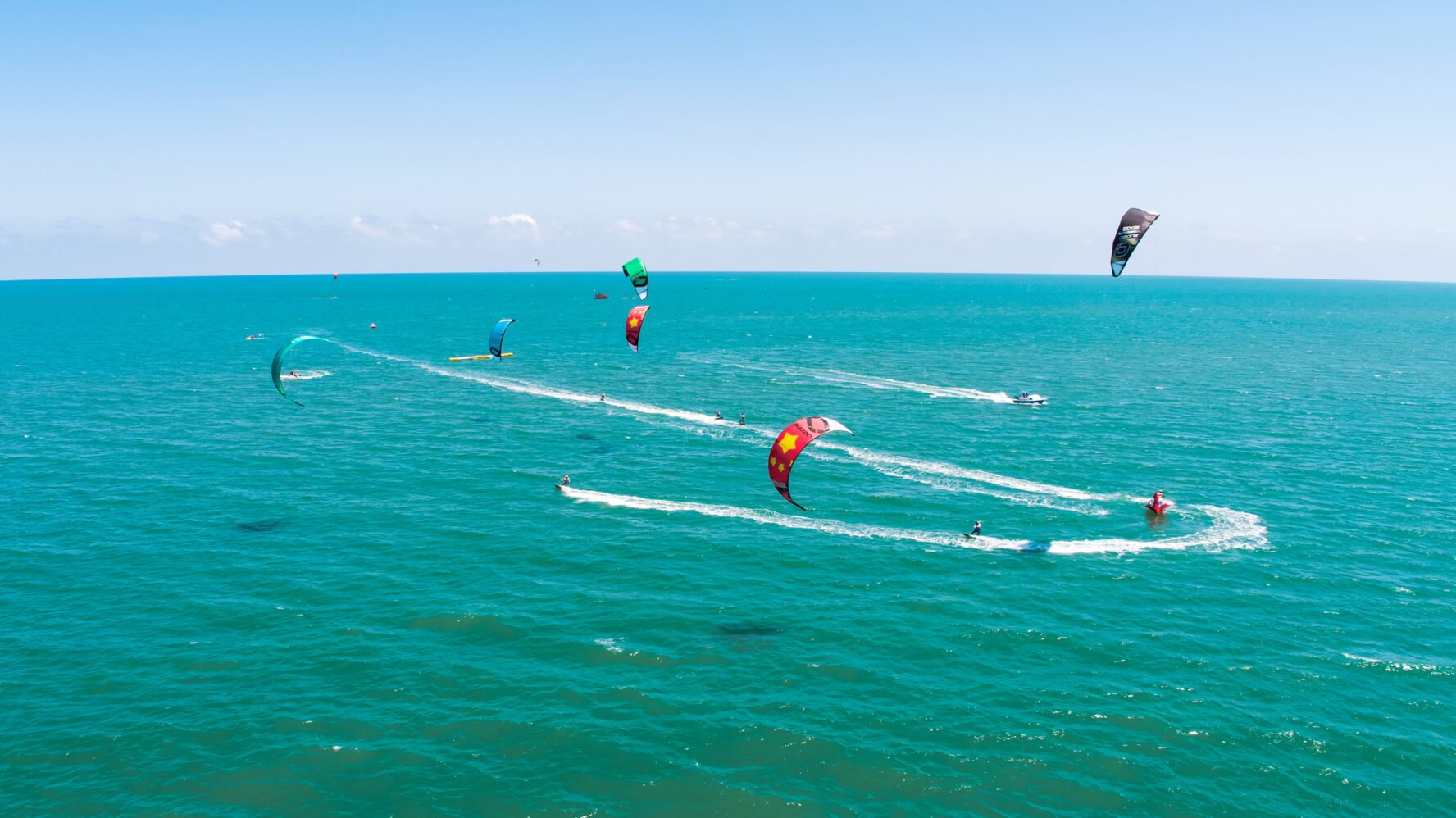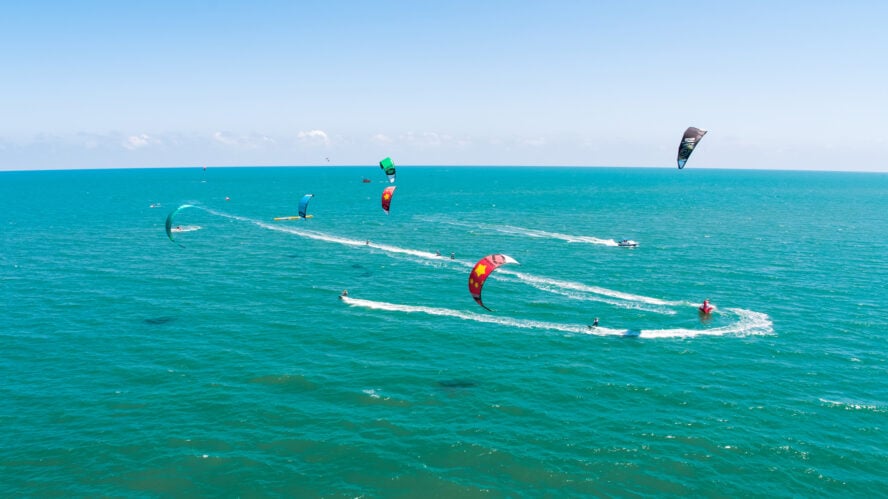 Kitesurfing at Chalong and Friendship Beach
Phuket has two seasons, and the kitesurf scene moves accordingly to the wind to the two main spots of the island. From December until February, during the dry, hot season, which is also Phuket's high season, the spot to be is Chalong or Friendship Beach in the southeast. The bay is protected from big waves and the waist-deep water makes it an ideal spot for kitesurf beginners.
Kitesurfing at Nai Yang Beach
From June until September – during the low, wet season – kitesurfing happens in Nai Yang beach, which is located in a national park in the northeast part of the island, just a 5-minute drive from the airport. The flat and waist-deep water makes it suitable for beginners, and the beautiful sandy beach is lined with coconut trees. With stronger wind, advanced riders and wave lovers can find some good waves out on the two reefs. During the wet season, look out for short, tropical rain showers, which usually last 30 to 60 minute — not a big deal because they bring the good winds!