For me, climbing is all about the people you climb with, being in the natural world, and sending on amazing routes. I think there's no better place to find these things than at Nam Pha Pa Yai. Located in West Thailand with an abundance of intermediate-level routes, this area is home to some of the best single-pitch climbing that you will find anywhere in the country.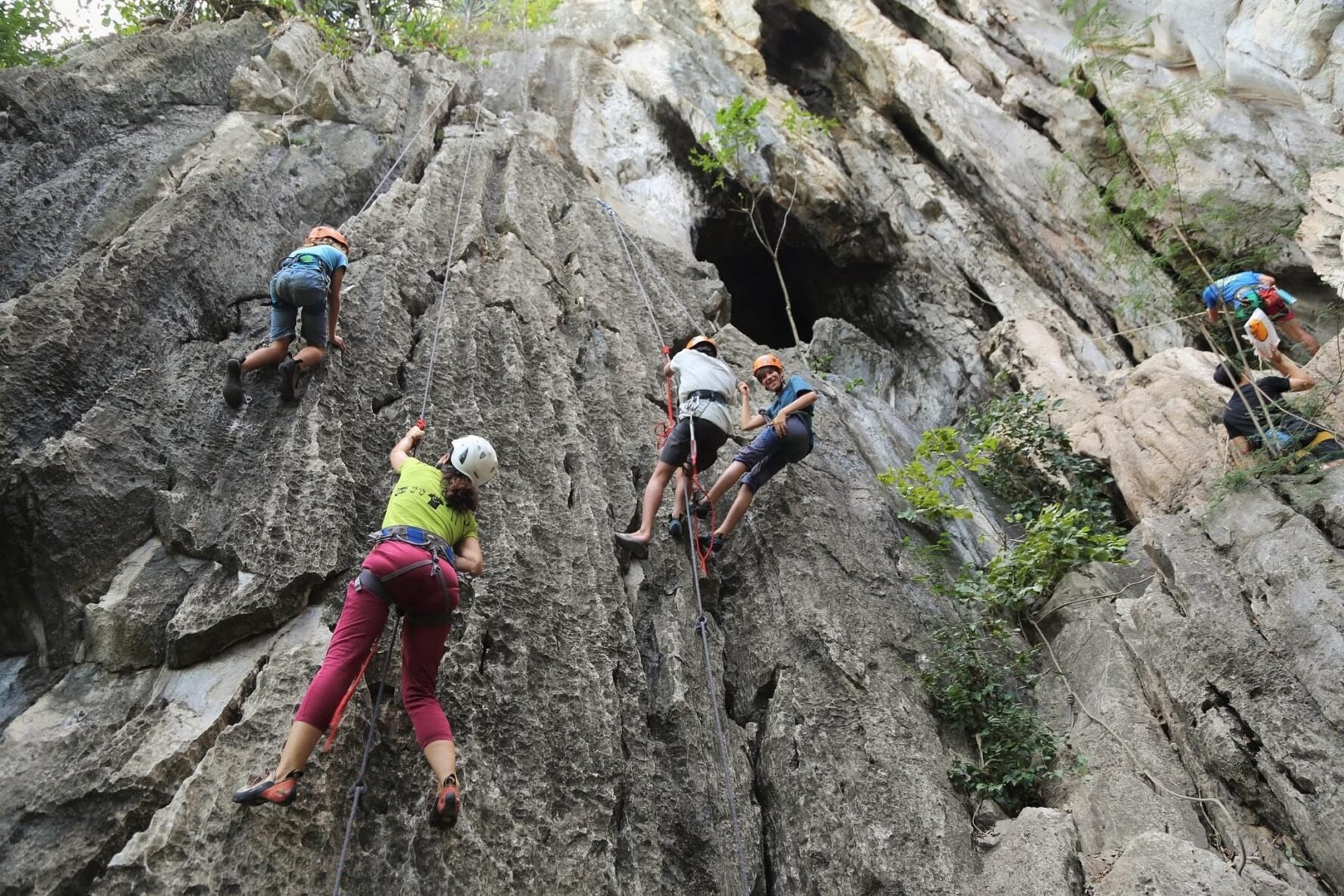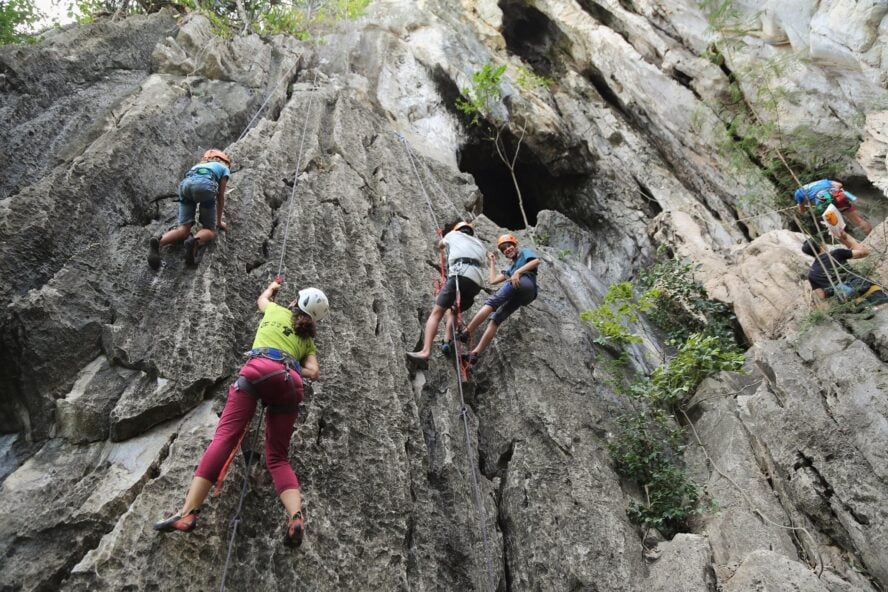 This area is located on the Pasak River just a short 2-hour drive northeast of Bangkok, and with lush jungles, mountainous views, great camping, and amazing cultural experiences nearby, it is a natural climber's haven. The climbing area has been growing over the last decade, and there is still endless potential for new routes. Recreational climbers have come to this spot more and more since it was first established, and I'd recommend that you go before it hits the mainstream. There are a few main areas with amazing climbing, one which can be accessed by zipline or with a local boatman, and another accessible by kayak.
I recommend that climbers enjoy a long stay at the nearby Nam Pha Pa Yai campsite, with the company of my friend Joy who runs and maintains the area. In April and May temperatures are too high to enjoy the climbing, but for the rest of the year it's a climber's paradise.