One of the best hikes near Austin, this short but steep and rugged trail takes you to a 50-foot waterfall and a 25-foot deep turquoise-green swimming hole surrounded by a limestone collapsed grotto. I think that the geologic features here would seem more at home in Thailand or Hawaii than in Texas. This is the hike to take to shower under waterfalls, bask on the sandy beach, or swim in a tropical-colored pool. The only downside is that depending on which season you are visiting, you will need to purchase permits online well in advance. Still, it's well worth it for what is considered one of Texas' best-kept secrets.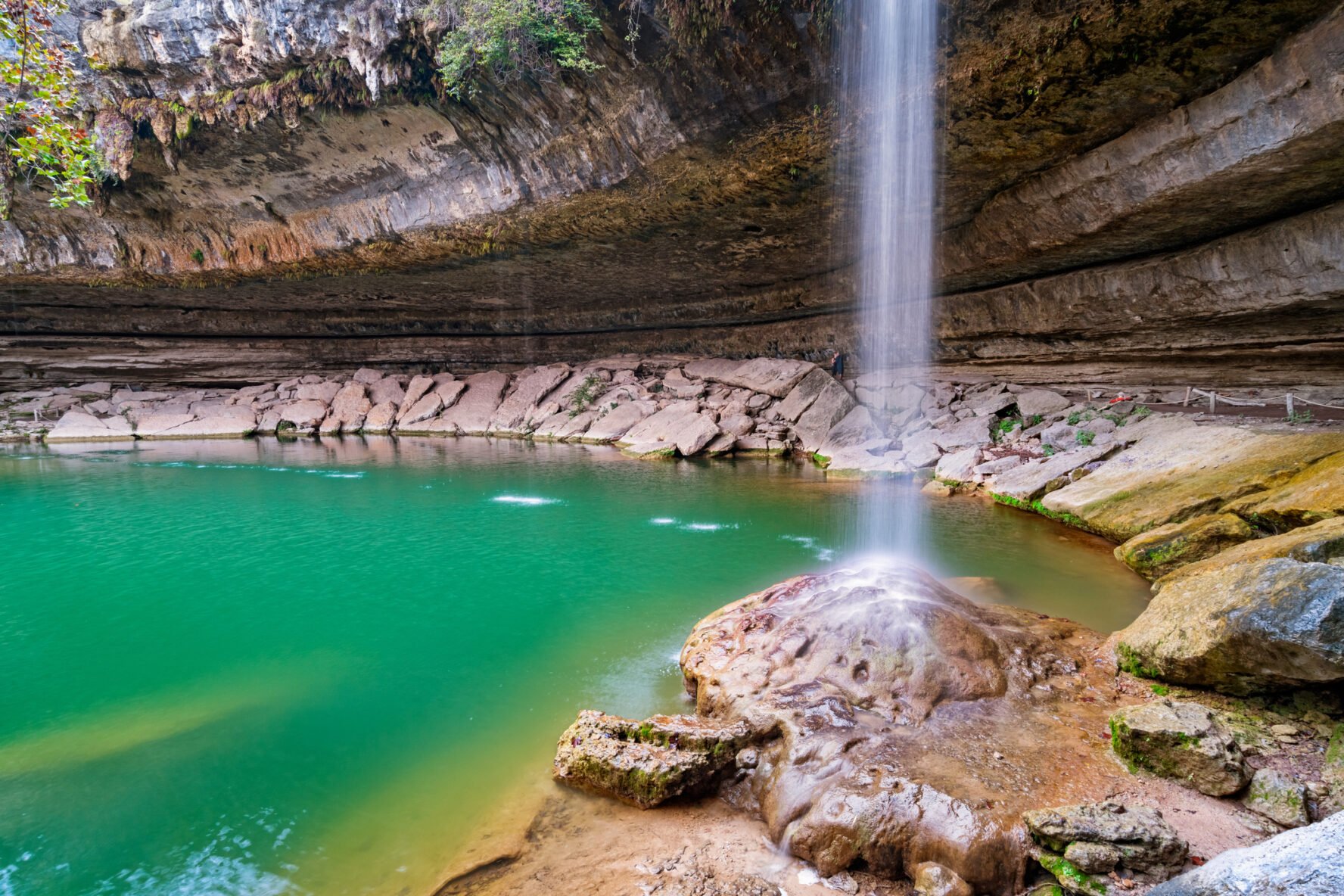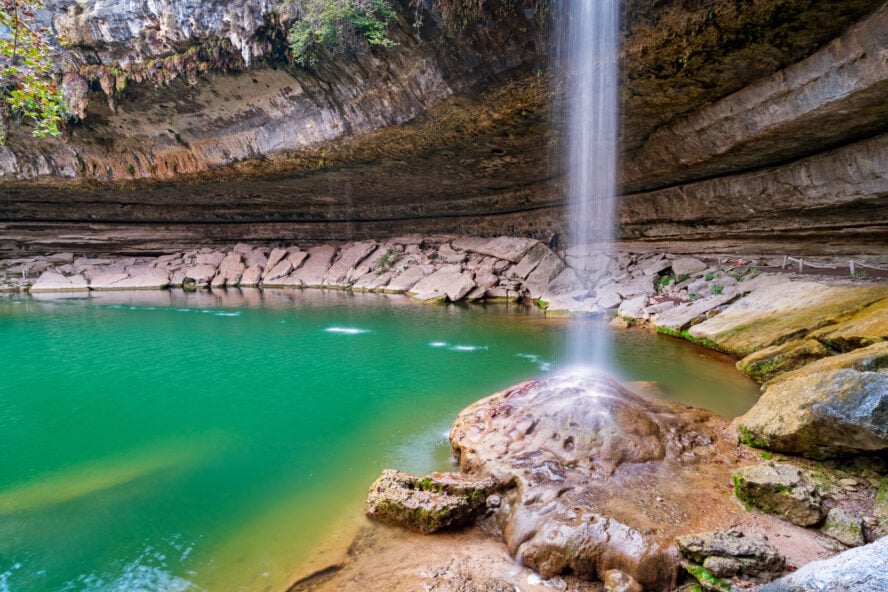 One of the best waterfalls and swimming holes near Austin
The trailhead starts at a rustic ranger cabin in the semi-arid uplands of juniper and oak savannah. These rolling hills and meadows are filled with native wild grasses and wildflowers that bloom in spring. Then, descend on rugged and steep trail through a riparian zone along Hamilton Creek — the source of the waterfall and pool. There's hiking sticks available at the trailhead that can help on the descent. Finally, you'll reach fern-covered limestone cliffs and the turquoise green swimming hole. A trail even curls under part of the collapsed grotto, formed by thousands of years of water erosion. (Geologists and the rangers insist that it's a "collapsed grotto," but I think it looks more like a limestone cave.)
See rare and endangered species
Part of the 31,000-acre Balcones Canyonlands Preserve, this area is home to rare and endangered species including the chatterbox orchid and the western-most colony of the eastern red bay. It's also home to the federally endangered Golden-cheeked Warbler and many other birds. Check with the entrance desk if you're a birder — they maintain a list of the many species seen in the reserve, including many who seasonally migrate through in the spring.
It's worth noting that rangers test the pool's water each day for safety. This should go without saying, but when the water is gross, you can't swim in the pool. Often storms bring in runoff that contaminates the water, so check the weather a few days before you plan to visit. Still, the rangers insist that the park is just as busy with hikers on days when the pool is closed. Guided hikes are available every Saturday at 10 am. On other days, you can take a self-guided tour using the map available at the entrance station and follow numbered stops along the trail.