3. Barton Creek Greenbelt
Barton Creek Greenbelt is a favorite hiking destination for locals and visitors alike. Starting at Zilker Park near Barton Springs Pool, this seven-mile trail (with an additional five miles on the other side of the river) hits many of Austin's classic outdoor spots. That's one reason it's considered one of the best trails in Texas and Austin's most beloved trail. The Greenbelt is popular with hikers, bikers, runners, walkers, swimmers, mountain bikers, and rock climbers (yes — there's even a crag). With swimming holes, cliffs, and the 300-foot "Hill of Life," it's easy to see why this trail is the place to be in Austin.
The Greenbelt is 12 miles long — with extensions coming — but you don't have to go the whole length to get a taste of what makes Barton Creek such a great place to spend the day. The Greenbelt has six access points, so you can hop off and on where you please. To avoid backtracking and to maximize the number of things you get to see, I recommend parking at one trailhead, hiking to another trailhead, and then ride-sharing back to your car (or use the bus stop at Zilker Park). Note: this works well for hikers, runners, and climbers, but is trickier for bikers.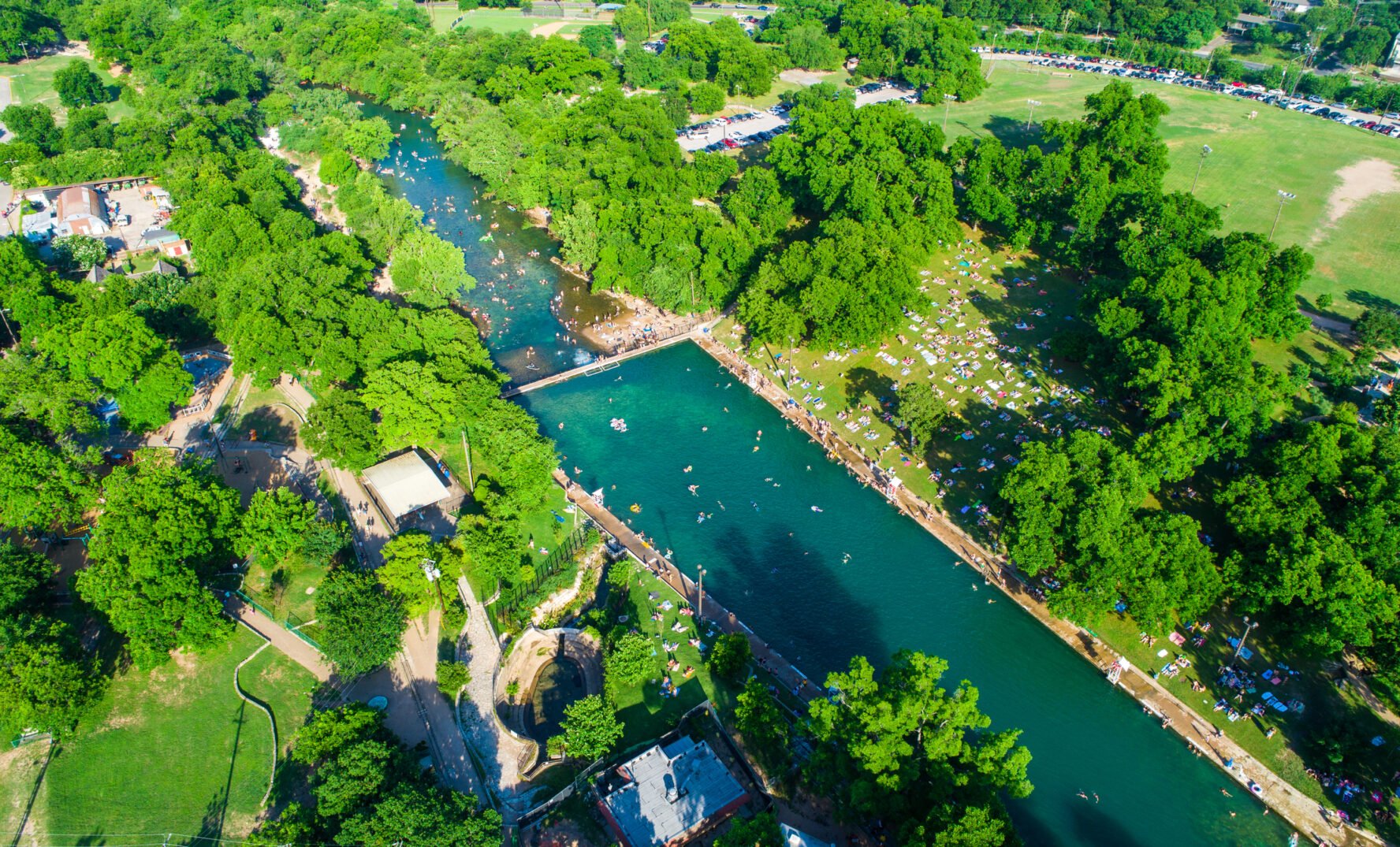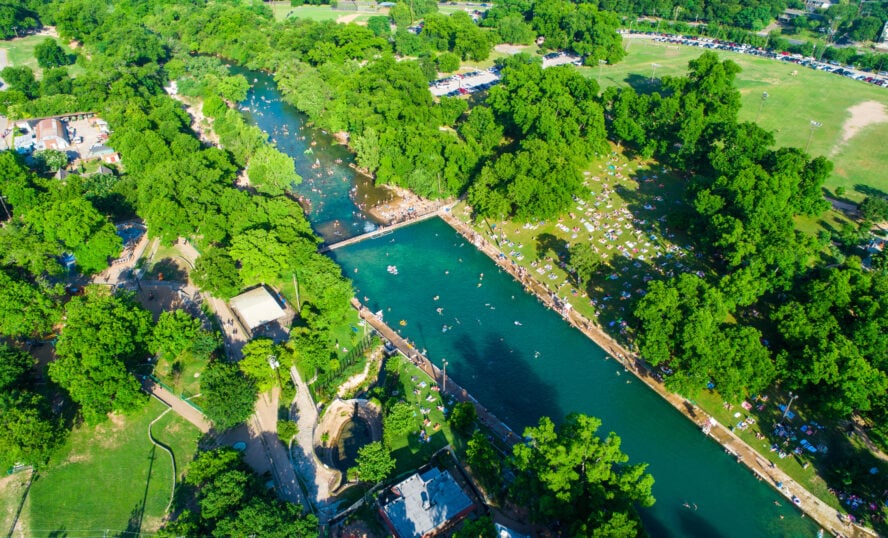 Where to cool off with a swim
To get the longest hike possible, start at Zilker Park, home to the famous Barton Springs Pool. One of the top attractions in Austin, this limestone-lined swimming pool is fed entirely with water from natural springs. A year-round destination in Austin, its water temperature is always between 68 and 74F. Of course, the advantage of hiking the Barton Creek Trail is to find other less-trafficked swimming holes with no entrance fee. Locals each have their favorite spots along the creek.
From Zilker Park, it's a flat 1.2 miles to the Spyglass Trailhead. I think it's worth skipping unless you want the extra mileage. You can more easily access the popular Campbell Swimming Hole from the Spyglass Access Point. Continue south on the trail to pass numerous climbing and bouldering areas. The Gus Fruh Trailhead also has a deep swimming hole nearby and the famous limestone rock climbing cliffs with the great pun-ny name, Urban Assault. The main Loop 360 Greenbelt Access point has copious parking and access to the Seismic Wall climbing area. The Gaines Creek and Twin Falls trailhead have access to the Twins Falls swimming hole, but the trailhead can be tricky to find. If you want to hit Twin Falls, I recommend starting at a different trailhead and ending your hike at the Gaines Creek/Twin Falls trailhead. Let your ride-share driver use their GPS to pick you up.
My favorite Barton Creek trailhead
Trails End is a less-trafficked trailhead but my favorite because the geography is more diverse and it feels wilder, like Texas Hill Country. There's easy access to the Sculpture Falls swimming hole and the 300-foot high Hill of Life. It's common to see mountain bikers and runners climbing the hill looking for a challenge and workout.
Wherever you start or end the Barton Creek Trail, it's easy to see why it's Austin's playground. In some parts, there's trail on both sides of the river, so you can explore up to 12 miles of terrain. Just beware that there's no restrooms, water, or trash bins along the trail and remember to keep your dog on a leash.