One of the best places to get a quad-workout in town, the River Place Trail is the place to go in the city to train for the Grand Canyon or Guadalupe Peak. Like many locals, I like that by doing the Canyon Trail twice, it's got almost the same elevation profile as the Grand Canyon or Guadalupe Peak in Big Bend National Park. Not bad for not having to leave the city! This shady but endurance-y hike is open to dogs (if they're in shape!). Bring plenty of water, though. I feel bad for the humans and dogs who forgot their water in the car. Although folks will hike and run it year-round, if it's not too muddy, the River Place Trail is an excellent Austin hiking trail in December.
The Canyon Trail isn't just a locals' training place for mountain hikes, but a scenic place to visit by itself. It gives a taste of Texas Hill Country without having to travel out of the city. You'll cross small creeks on stepping stones, some which are worthy of a photo-op. Turtles bask in the waterways.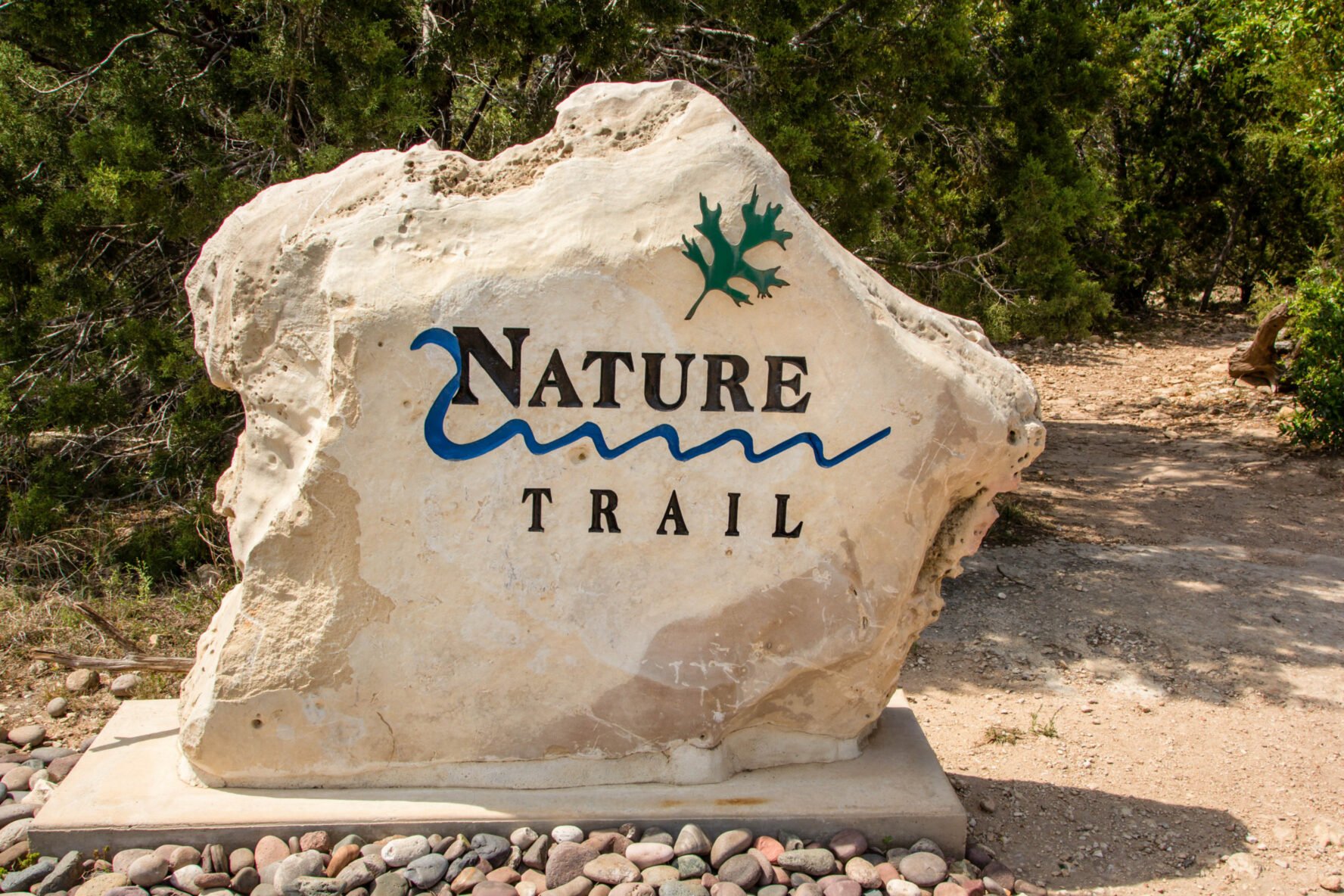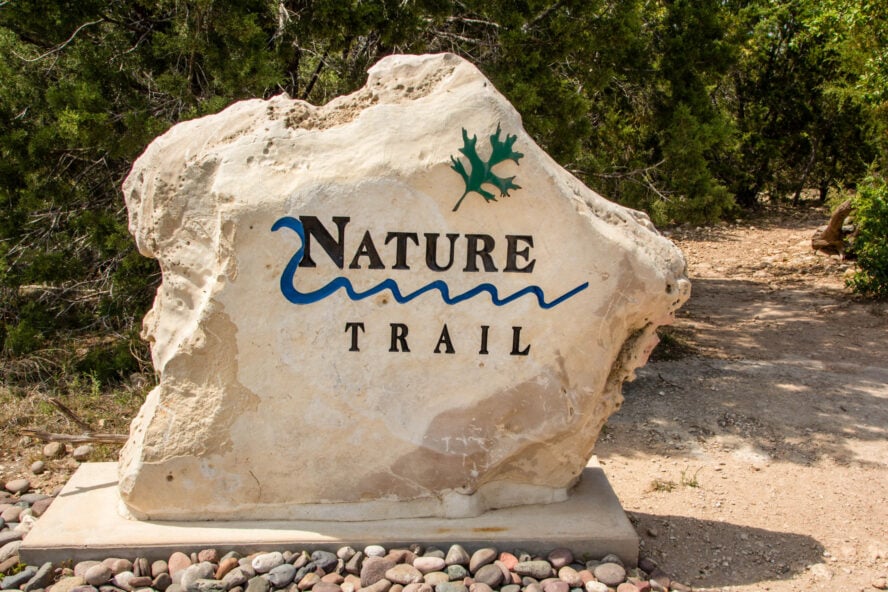 Be ready to climb the stairs
Don't let the first of half of the hike fool you, though. The trail climbs log-framed wooden stairs through dense oak and mesquite forest. I counted 80 steps in a row, so be prepared to get a workout. Pass a small waterfall before topping out at the highpoint at Panther Junction at 900 feet.
This is one of the most well-groomed trails I've seen and it's all maintained by volunteers. Worried about getting lost? Frequent trailside mileage signs show you how far you've gone and even have QR codes to pull up where you are on the trail map.
The best time to hike the River Place Trail
The only downside with the River Place Nature Trail is that it can get busy, especially on weekends. I recommend visiting on a weekday (when it's free) or getting there at sunrise before the crowds. If you're a faster hiker or runner, I've found that I had to wait to pass slower folks. Be patient and courteous — this is a popular trail and seeing other people is just part of the fun. There's also quite a few dogs on this trail. Keep that in mind if you or your canine companions have trouble with other dogs.
Especially if it's muddy, I recommend hiking shoes or boots with good traction for the River Place Canyon Trail. Not everyone I saw had trekking poles, but if you think it'll help with the steps, bring a pair. Lastly, I can't repeat it enough: don't forget water!