If you're looking for a great easy trail to take your family out for a beautiful day outdoors, then Taggart Lake is my top recommendation. This is a very popular choice among those who are in the area with not a lot of time on their hands. Since there are no tough segments here to challenge hikers, but all the scenic goodness the Tetons have to offer, Taggart Lake is what I consider to be the perfect introduction to the area.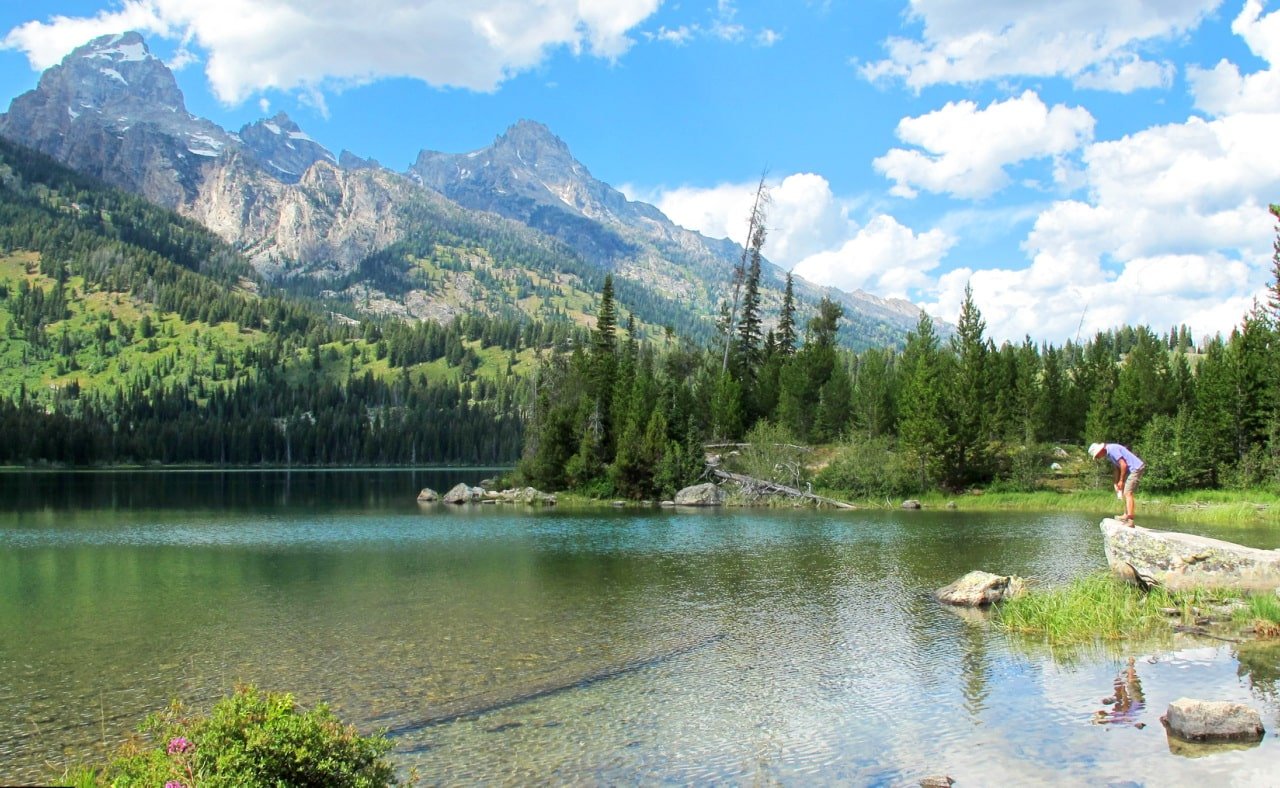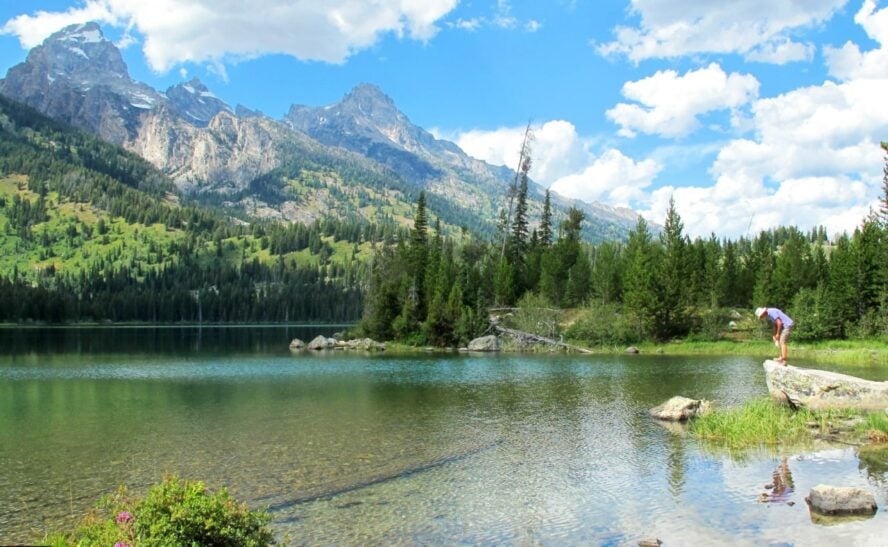 A Sweet and Short Trip for the Whole Family
The well-maintained trail to Taggart Lake immediately starts off with stunning views of Grand Teton, the highest mountain in the Teton Range. As you make your way to Taggart Lake, you'll be passing through mixed forests of spruce and pine, as well as longer stretches of aspen groves, before reaching a wide clearing — the site of the
1985 Beaver Creek Fire
, which charred over a thousand acres of land. As a result, you can see a lot of the local wildlife running around under the watchful eye of the mountains, which is one of the reasons I love this hike. After just over a mile into your hike, you arrive at the Bradley Lake Junction. Take the left path for Taggart Lake and some more amazing mountain scenery until you reach your destination. Since this is not a difficult hike, you might also want to visit nearby Bradley Lake to put in some extra miles and enjoy the views longer. The Taggart Lake Loop is 3.3 miles (5.3 km) long and if you decide to add Bradley Lake into the mix, which I suggest if you have the time, it adds up to 5.5 miles (8,9 km). To visit both lakes, it is recommended that after reaching the Bradley Lake Junction, you take the right path and visit Bradley Lake first. After doing so, you return to the junction and proceed to Taggart Lake. When you're done soaking up the stunning scenery, you finish your loop by taking the Taggart Lake Trail back to the starting trailhead.