Situated near the heart of the city, Mt. Bonnell is the highest point in Austin (775 feet). It's one of the best places to get a skyline view of downtown, Hill Country views to the west, and Pennybacker Bridge over Lake Austin (part of the Colorado River). Mt. Bonnell is considered one of the best sunset viewing spots in all of Austin (or if you're an early bird, sunrise). Best yet, this short but steep hike is family-friendly and dog-friendly (though because of the stairs, it isn't great for wheelchairs or strollers). I recommend bringing a picnic (or take-out tacos).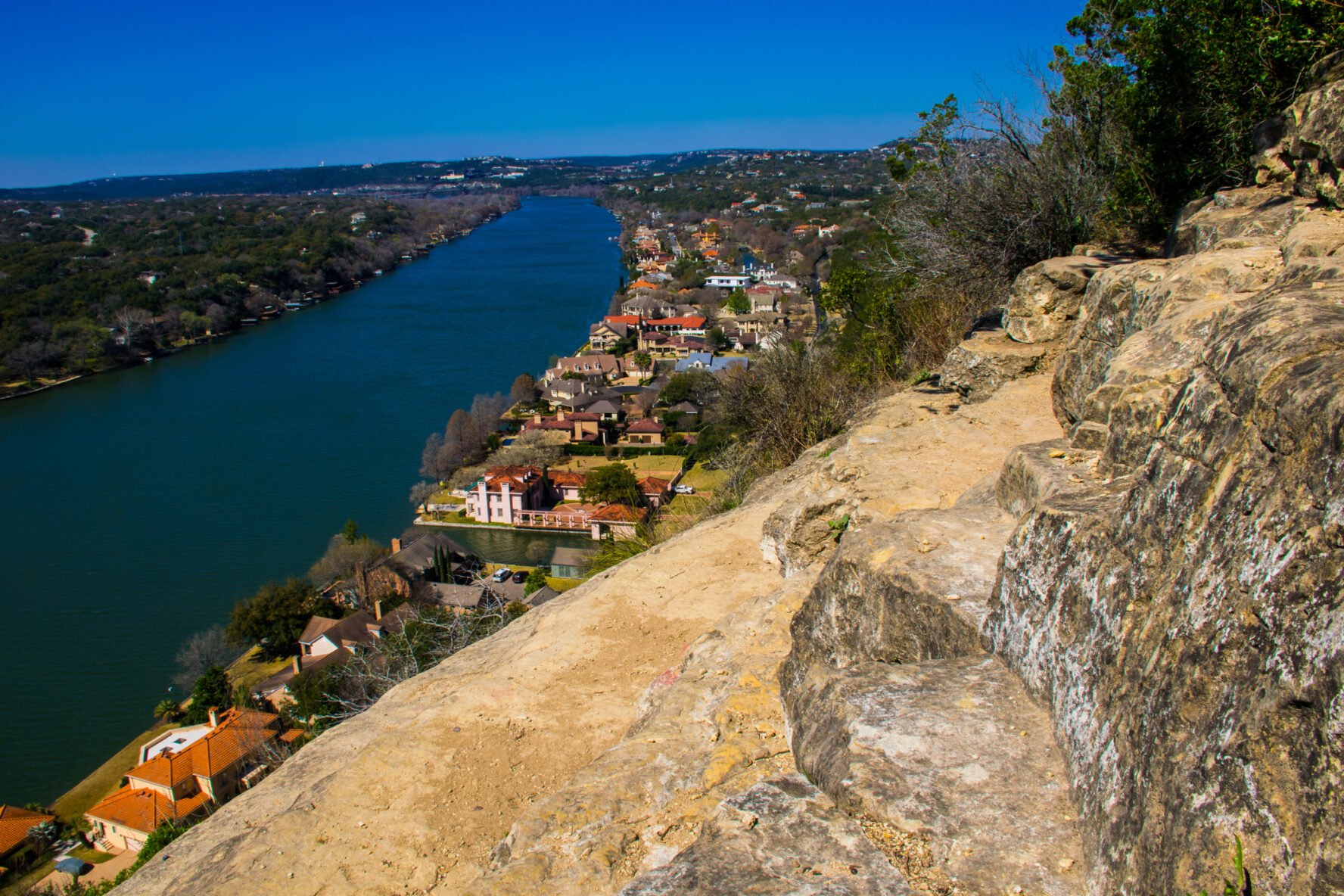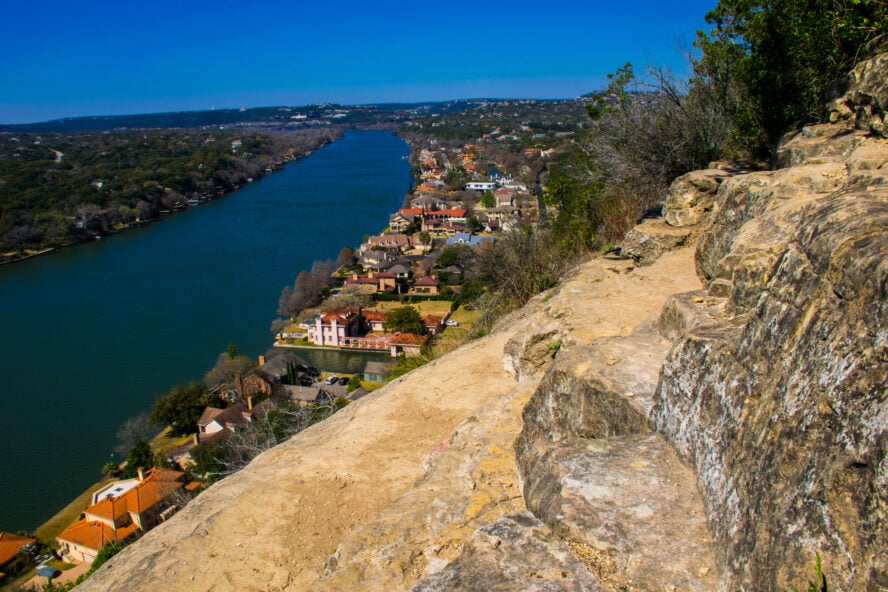 Located in Covert Park, to reach the summit, you'll climb a wide 102-step limestone staircase to a viewing deck and pavilion. It's mercifully mostly shaded. Stick to the stairs and main trail, which is well-maintained and easy-to-follow. There are some offshoot trails (which aren't sanctioned) and come close to the cliffs, so I wouldn't recommend them if you have little ones.
It can get crowded — but it's worth it
Mt. Bonnell can get crowded — especially at sunset. But once you reach the top, you can see why the climb and crowds are worth it. Mt. Bonnell has attracted locals and visitors since at least the mid-1800s. These days, it's a popular viewing spot for 4th of July fireworks and the ABC Kite Festival over Zilker Park in March. If you're looking for a workout in winter months, join local runners, who enjoy doing laps on the staircase.
Mt. Bonnell is open from 5 am to 10 pm, so it's perfect for sunrise and sunset watchers alike. I've found that if you're trying to squeeze in a busy day of shopping, music, and restaurants, that it's best to visit Mt. Bonnell early before other attractions open. It's a great way to kick off the day and one of the best free things to do in the city.