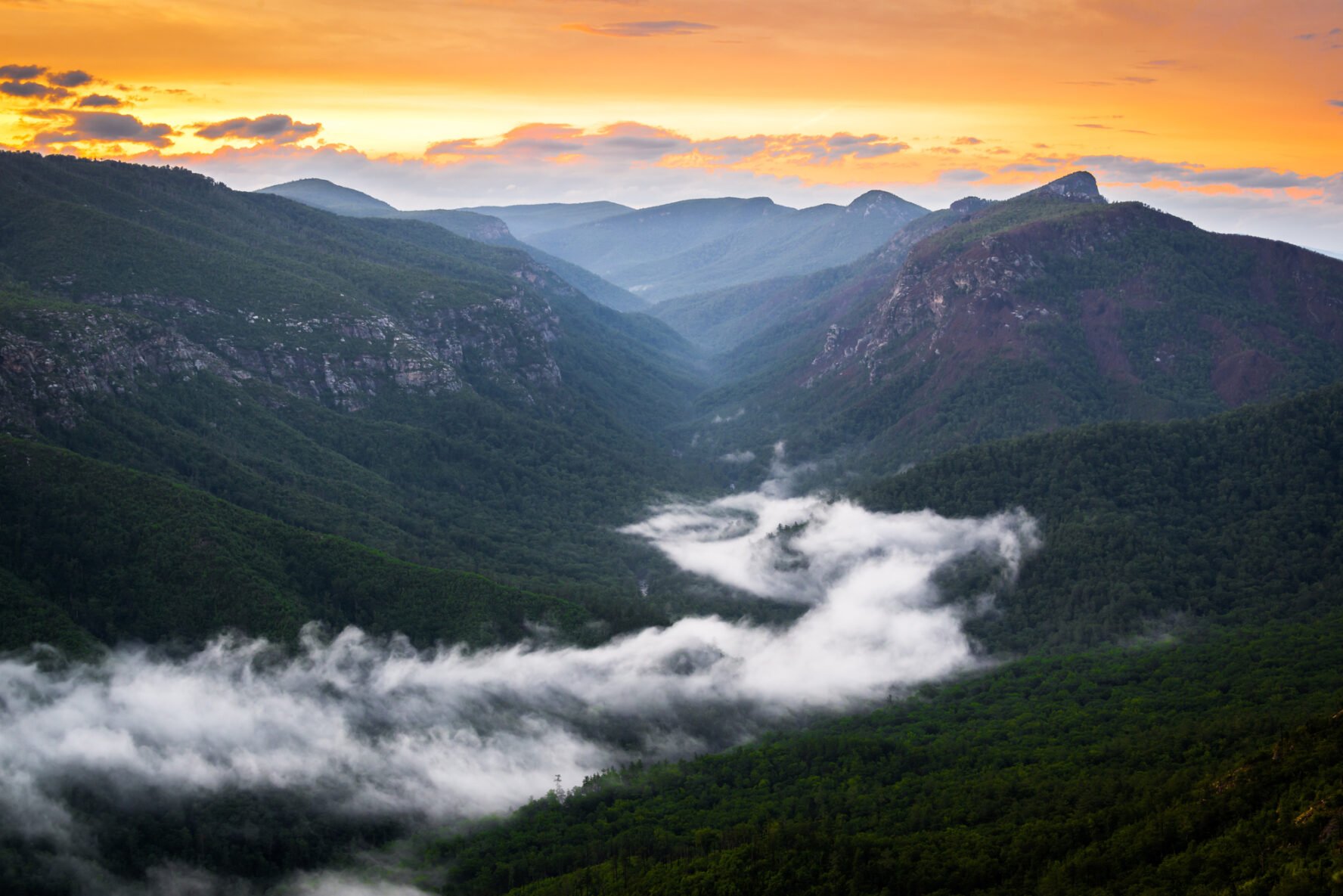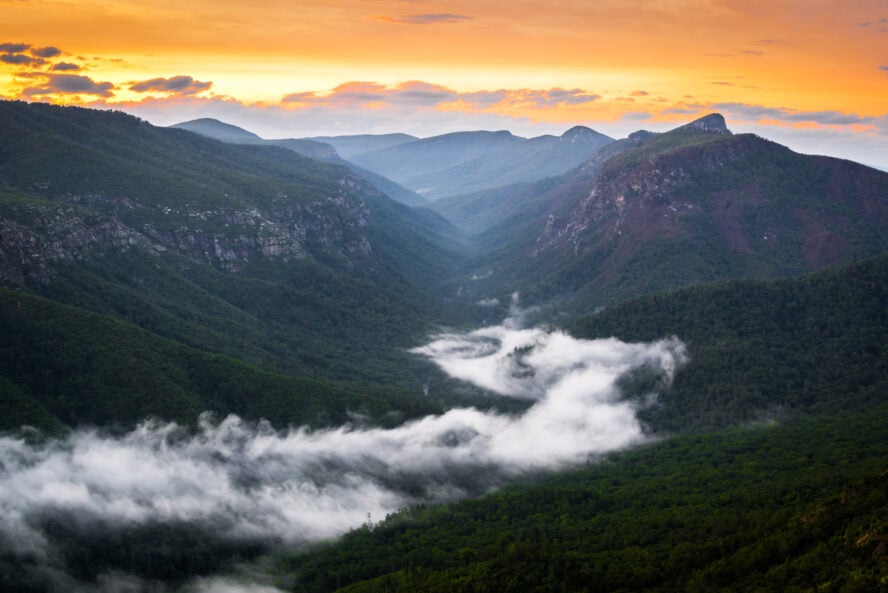 Linville Gorge is one of the few climbing destinations on the East Coast where you can completely unplug. Defined by endless ridgelines, rocky bluffs, and scenic overlooks, it's a popular place for a variety of outdoor activities. Accordingly, plan on sharing the trails and campsites with hikers, backpackers, and high liners.
The crown jewel of North Carolina trad climbing
Linville Gorge is North Carolina's premier traditional rock climbing destination. Whether you're looking for moderate routes or bold test pieces, its many well-known crags, such as Shortoff Mountain, the Amphitheater, Hawksbill Mountain, and Table Rock will keep any climber entertained.
Two of the best areas for first-time visitors are The Amphitheater and Table Rock. Table Rock is close to the main parking area and has easy routes for cutting your teeth on exquisite quartzite faces. The Amphitheater has a longer approach but is home to some of the most classic moderate multi-pitches in the state. One of my favorite memories is topping out on The Prow (5.4) with my friends in November as we watched the sunset over the gorge, aflame with red and orange autumn foliage in every direction.
If you're willing to go the distance, there's plenty of opportunity to put up new routes and problems too. A long bushwhacking hike to the bottom of the gorge awards you with access to untouched cliffs and boulders in a remote backcountry setting.
Be aware of seasonal closures and difficult route finding
At 3,300 feet, Linville Gorge is higher in elevation than most other crags in the state, making it an ideal reprieve during the sweltering heat of summer.
However, before you plan your trip for other seasons, check for potential closures. Many crags at Linville Gorge are subject to seasonal gate and peregrine falcon nesting restrictions, limiting when and where you can camp and climb.
It's not just closures that are a barrier to entry, route finding is too. This vast wilderness area has few signs, limited fixed anchors, and trails overgrown with flora. First time visitors should go with someone who knows the area well or consider hiring a guide.