Bostjan's eyes light up as we come to our next spot. Just over the hill from Saalbach-Hinterglemm we find Bikepark Leogang, a serious pro rider's arena. It hosts the UCI Mountain Bike World Cup yearly and is a regular stop for any diehard mountain biker. There are beginner rides in the valley, sure, but it's primarily known as a training ground where advanced riders can hone their skills. Local test pieces include the Speedster, a World Cup course that is one of the most technically demanding around, and Hang Man I, a mile and a half line that runs through roots, rocks, north shores and tight turns. Even though Bostjan is more than a competent rider himself, he just can't get enough of watching pros bomb downhill at dizzying speeds whenever he visits.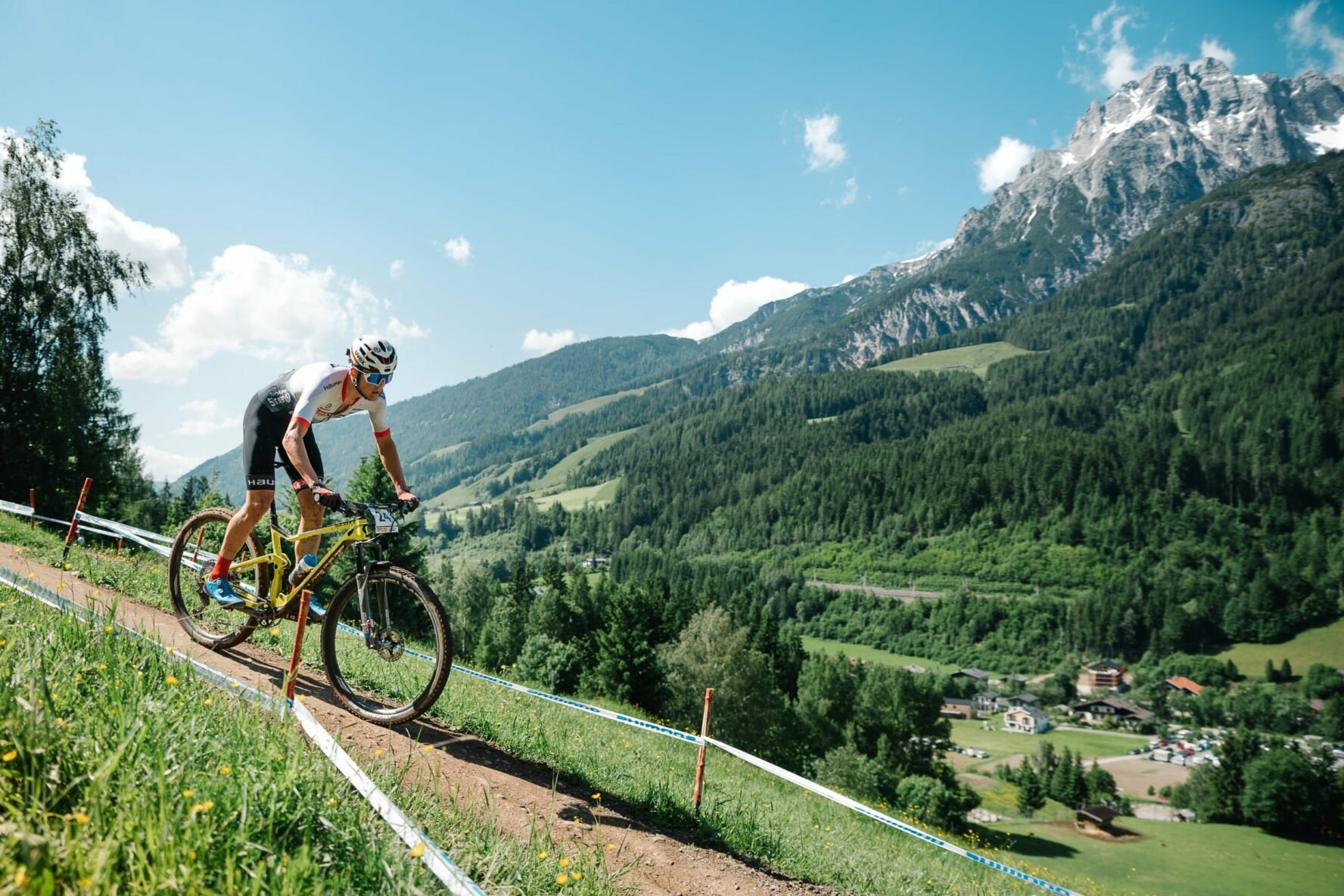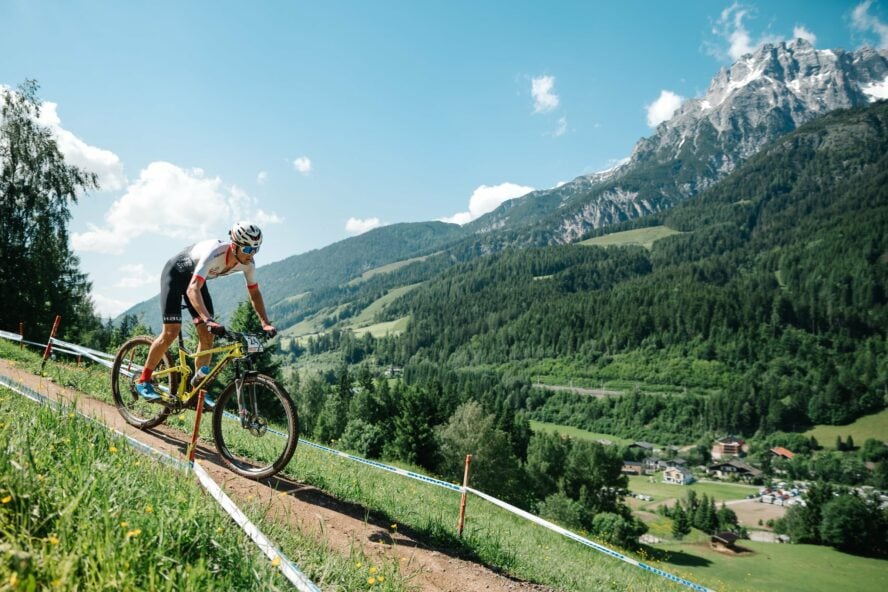 An all-in-one mountain biking location
You can find everything you need on the grounds, such as bike repairs and shops, rentals and wash, and even some decent camping options, which is less common in the other resort-driven locales. Another cool feature of the park is that there are plenty of workshops, flow parks, areas to practice the basics, and programs for kids. So if you're traveling with family or friends who aren't at your level of stoke—and skill— there's plenty on offer to get everyone excited.