With breathtaking views of wandering beaches and vast bays, the Lanikai Pillbox Hike has earned its reputation as one of the most popular, rewarding, and easy hikes on Oahu for good reason. Stretching up the mountains and ridges of the island's windward side, this short and steep trail rewards hikers with an unforgettable experience that you won't be able to find anywhere else.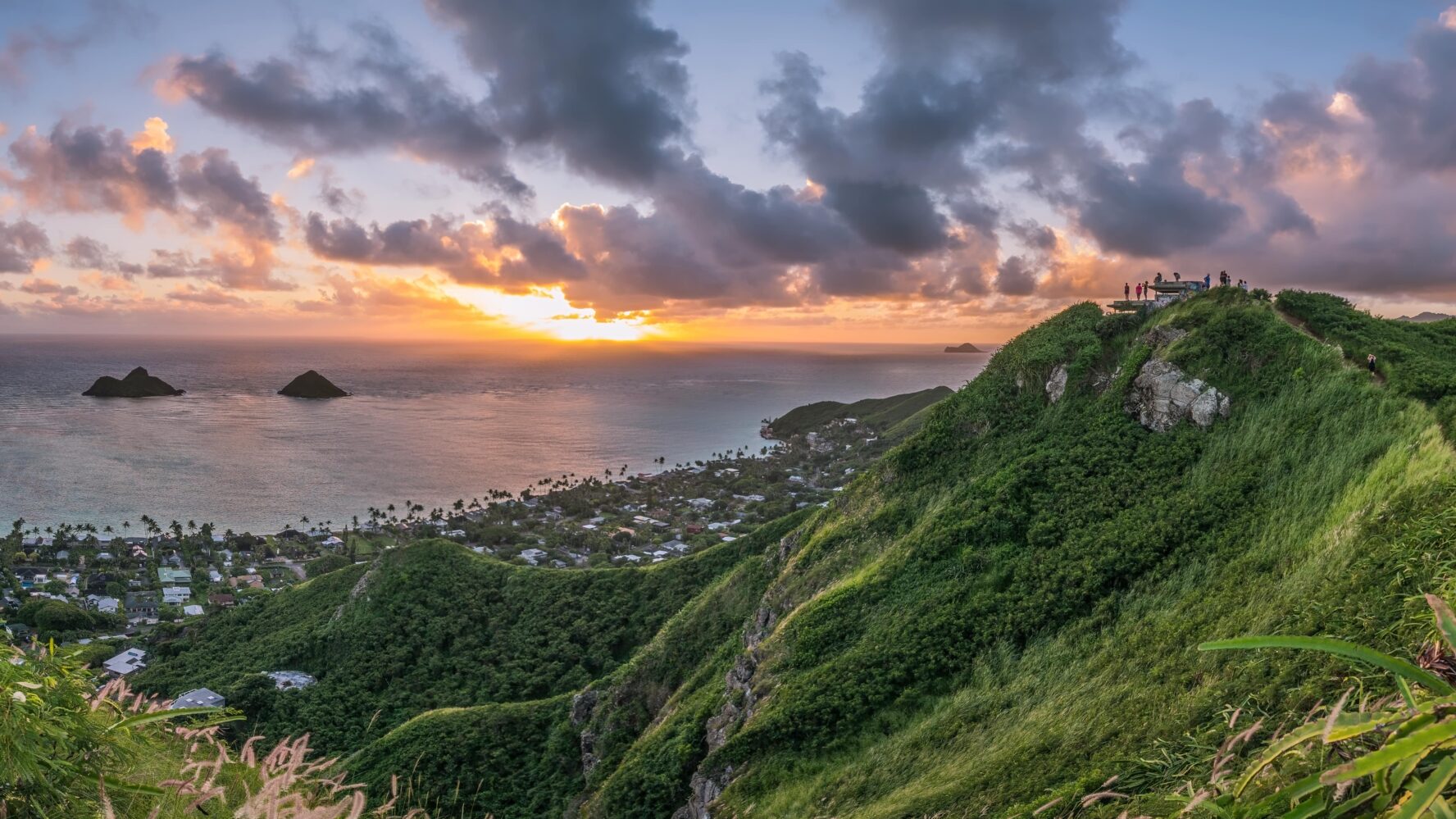 The Lanikai Pillbox Hike starts at the end of a residential street. About a quarter mile in, along a relatively steep trail, you get to the first pillbox. A pillbox is a block-shaped fort that the military uses as a guard post. There are a handful around Oahu and I love the bird's-eye view of the surrounding area they offer. Once you head along the Ka'iwa Ridge, you can see wonderful views of the Hawaiian waters. I am always enchanted by the sounds of the waves crashing and the wind whistling. The trail is steep, but short, making it perfect for a sunrise or a sunset hike. If you are looking for an easy hike on Oahu to end your afternoon, this is where I would go.
The hike's notorious "pillboxes" — abandoned military towers once used as guard posts — offer vantage points of the surrounding area. Run up, enjoy the scenery and then head back to the beach or into Kailua for a nice dinner or swim. Kailua used to be a quiet town on the edge of Hawaii, but in recent years it has transformed into a bustling beach town. The beaches of Kailua can be seen on the front pages of travel magazines, and for the right reasons. After a hike or a swim, people get hungry, so Kailua grew it's restaurant scene to fill the bellies of avid outdoors people.