Having the second largest alpine lake in North America as the centerpiece to the surrounding Sierra Nevadas makes for one of the most impressive mountain biking locales. You've got trails for all levels, but where it really shines is with its downhill areas. Thanks to neighboring resorts, such as Northstar, investing in lots of infrastructure, you can enjoy well-stationed lift access to return to barreling downhill again and again! There are countless mountain biking objectives in the Lake Tahoe area. The terrain, regardless of where you decide to go, is diverse. On the alpine trails you can count on plenty of elevation gain and flowy downhill sections. Elsewhere you'll encounter awesome woodland trails, roots, berms and even the odd waterfall.
You can't miss the Flume Loop
While technically in Nevada, the Flume Loop is a Tahoe area classic that many locals deem The Must Ride. 22 miles long, it's a great way to enjoy some of the best views of the lake. Should you want to expand your day you can link up with the Tahoe Rim Trail, which opens up another 80 plus miles of riding. Keep in mind that to enjoy the sights you're looking at a 1,000 foot climb to start. Also to note, some of the Flume's sections are exposed and very narrow, so don't be lulled into a false sense of security. If the entirety of the ride is too much, there's a shuttle service available.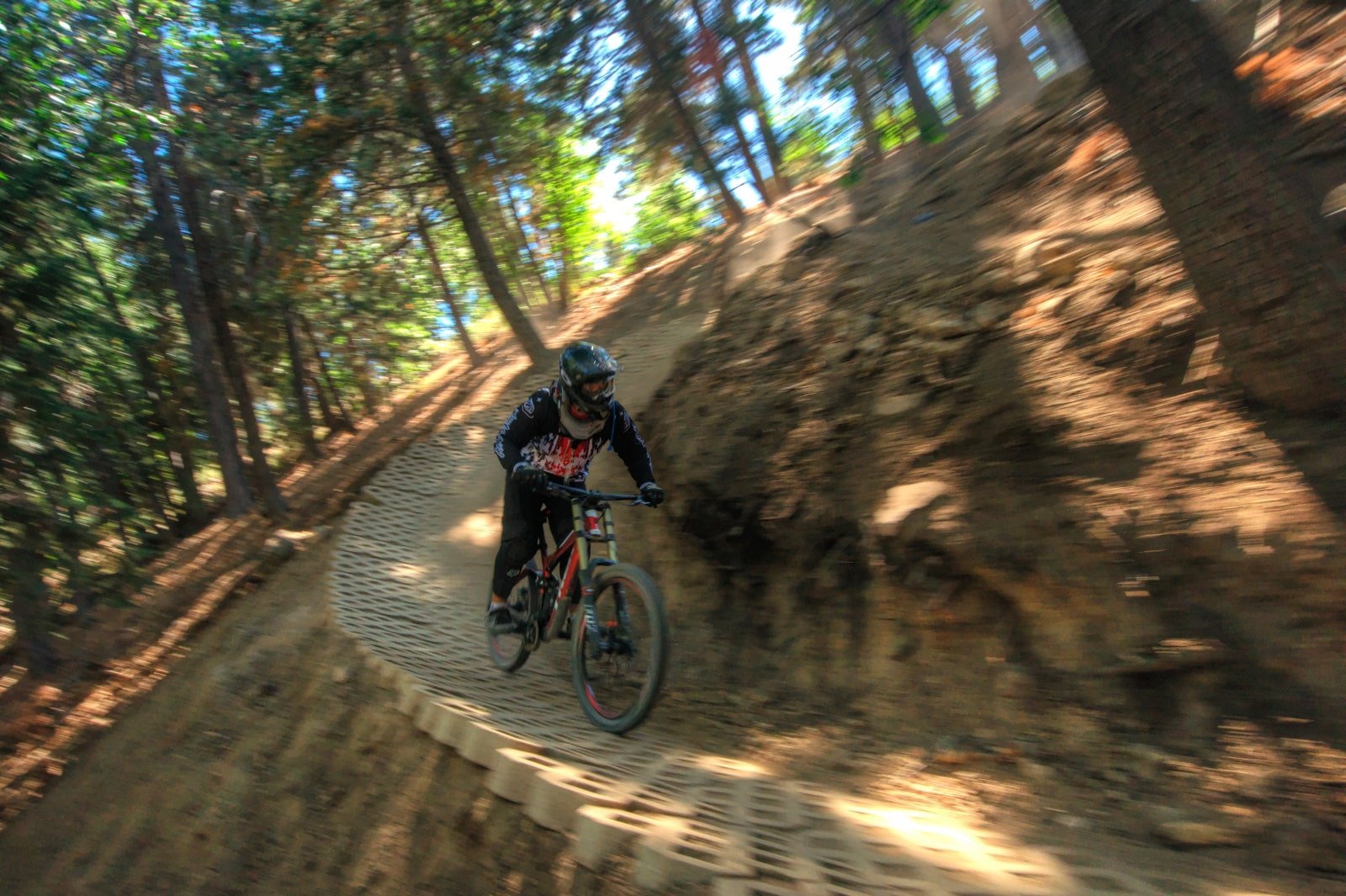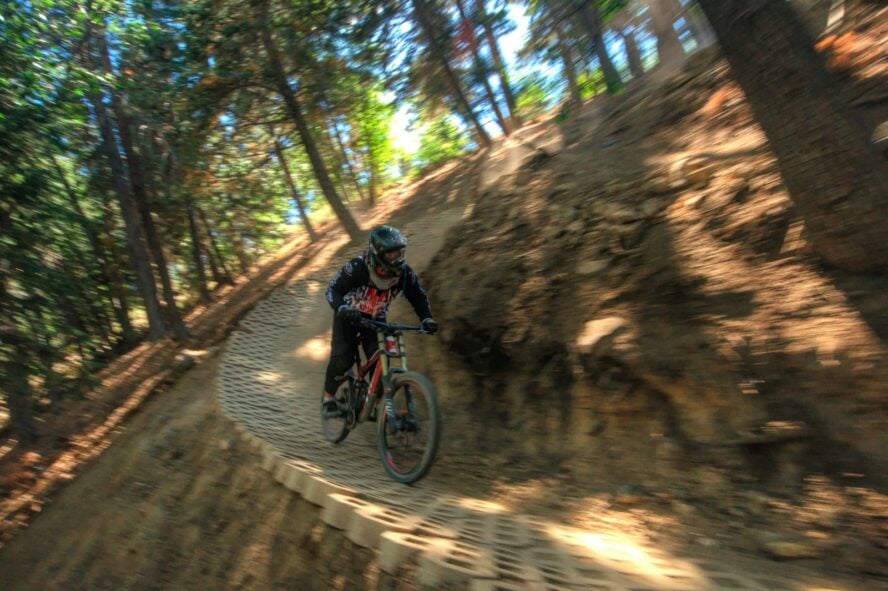 Tahoe Rim Trail is what you came for
A lot of people ask, can you ride a bike around Lake Tahoe? Yes and no. The Tahoe Rim Trail (TRT) is a multi-use 168 mile route that circles the entirety of the lake, though not all sections are open to riding (be prepared to hike a bike). With that said, the eighty miles of undulating MTB track aren't too technical nor demanding and run through stunning alpine terrain and pine forests. Pack a picnic, bring your camera and enjoy every last bit of this trail.
Scream your lungs off on Mr. Toad's Wild Ride
This 20 mile loop is accessed off the TRT and features downhill singletrack madness that deposits you right at South Lake Tahoe. There's over 3,300' of climbing but you get to enjoy it on the other side. Count on lots of big drops and sections of rocks and more rocks, so don't forget your helmet. And bring snacks and extra water!