While I absolutely love the whole northern coast of Brazil due to the wind guarantee, warm water (say hello to kiting in a bikini/boardshort) and endless sandy beaches with just as many downwinder options, the former hippie village of Jericoacoara has a very special atmosphere. The whole village is located inside a National Park and you will only find sandy roads. If you come during the windy season, you can literally kite all day long.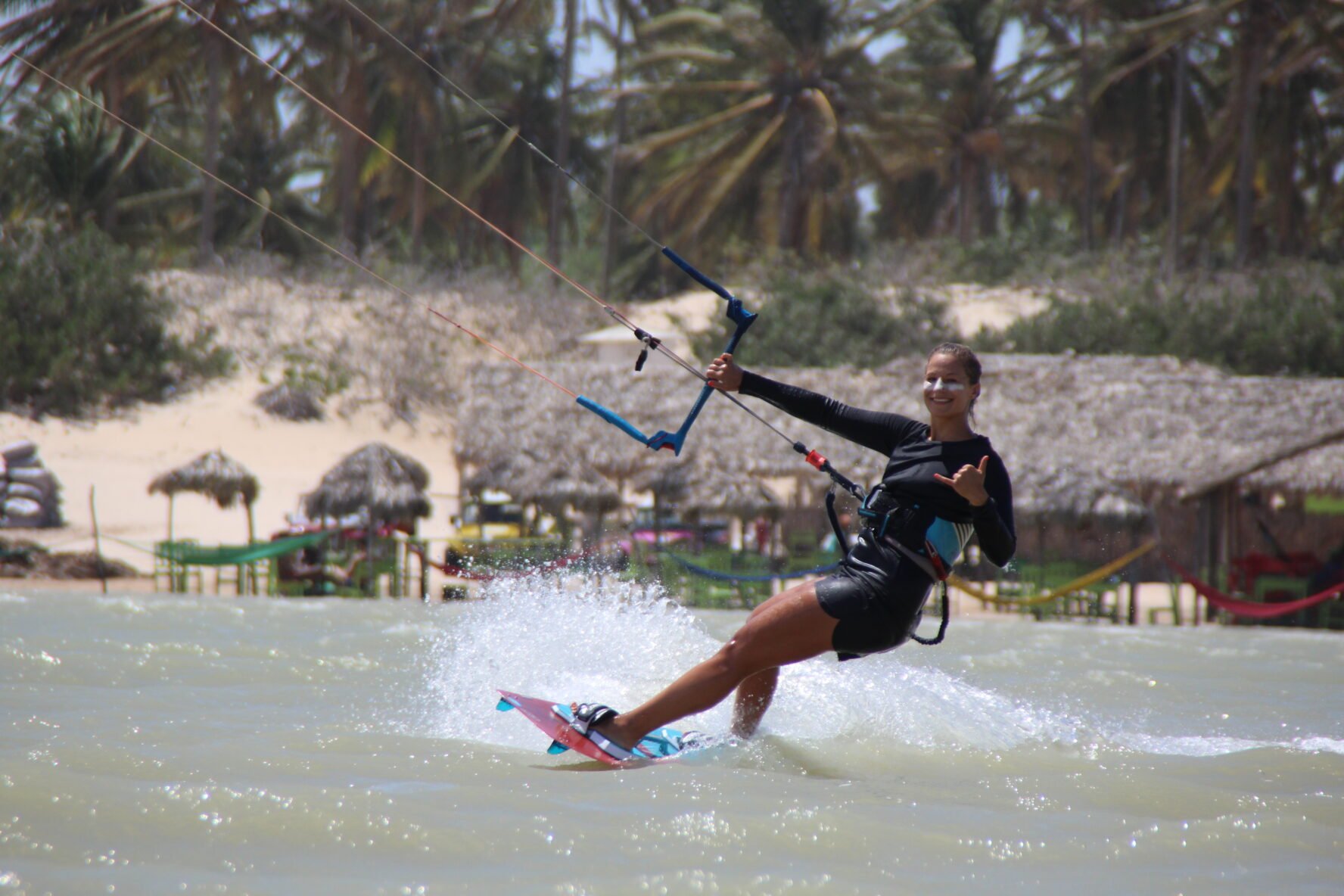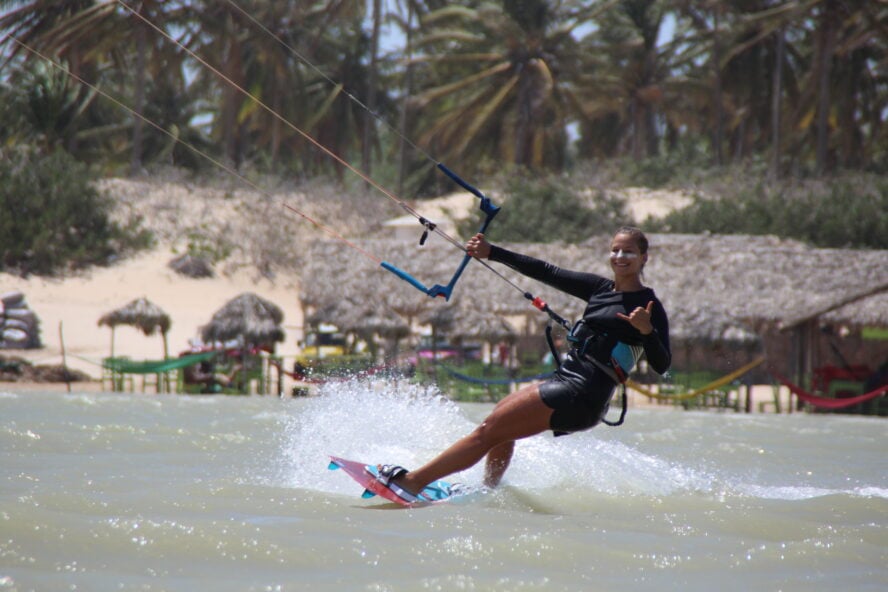 Jericoacoara is a downwinder's paradise
Downwind possibilities here are endless! We'd often take a buggy up to Prea, kite all day, have a delicious lunch at Rancho do Peixe, and do a downwinder back to Jeri before the sun set. Another great option is to start your downwinder behind the dune in Jeri (best for intermediate kitesurfers) and make your way down to the Guriu lagoon. There you can kite in the flatwater (high tide only), have a cold coconut, and if you're up for a big downwinder, continue to Tatajuba lagoon. There are plenty of other downwind options if you want to kite longer. You rent a buggy or 4×4 and hire a local driver to go wherever your heart desires.
If you are up for an adventure trip, I recommend getting your own rental car and making your way from Cumbuco (which is close to Fortaleza airport) to Jericoacoara. If you have more time, head even further up to Barra Grande and Macapa. There are so many spots along the coast that it's hard to pick just one! This coast was made for downwinding which is why there are many tour operators offering daily downwinders — or weekly ones up the whole coast.
Come for the kiting, stay for the Caipirinha
Unlike other kite spots along the Northern Coast, Jeri has the most infrastructure, with plenty of good restaurants, shops, kite schools, the famous Caipi Street — a "street" formed by food stands and little Caipi stands with endless Caipi variations — and, the big dune. The dune is where every evening people walk up, Caipi stands are pushed up through the sand and people marvel at the sunset with an ice-cold drink in their hand, clapping when the sun plunges into the ocean.
Accomodation options for for all budgets
Jeri offers accommodation for every budget — from hostels with dorms (great for solo-travellers) to luxurious hotels. It costs extra to get take a buggy every day to the kite spot, so if you prefer staying right where the action is, Prea is a better option.