When I fell in love with the laid-back vibe and the amazing food in La Ventana, I asked around about other spots that I should visit in Mexico. Isla Blanca was repeatedly recommended. It's a natural paradise, with hip-deep flatwater just a 25-minute drive from Cancun. Isla Blanca works well with any wind direction and if you ever get bored of the flat, you can switch to the ocean side. The nature reserve in Isla Blanca combined with Cancun's city vibes and nightlife make an ideal combination of pure kitesurfing, Mexican food and nightlife.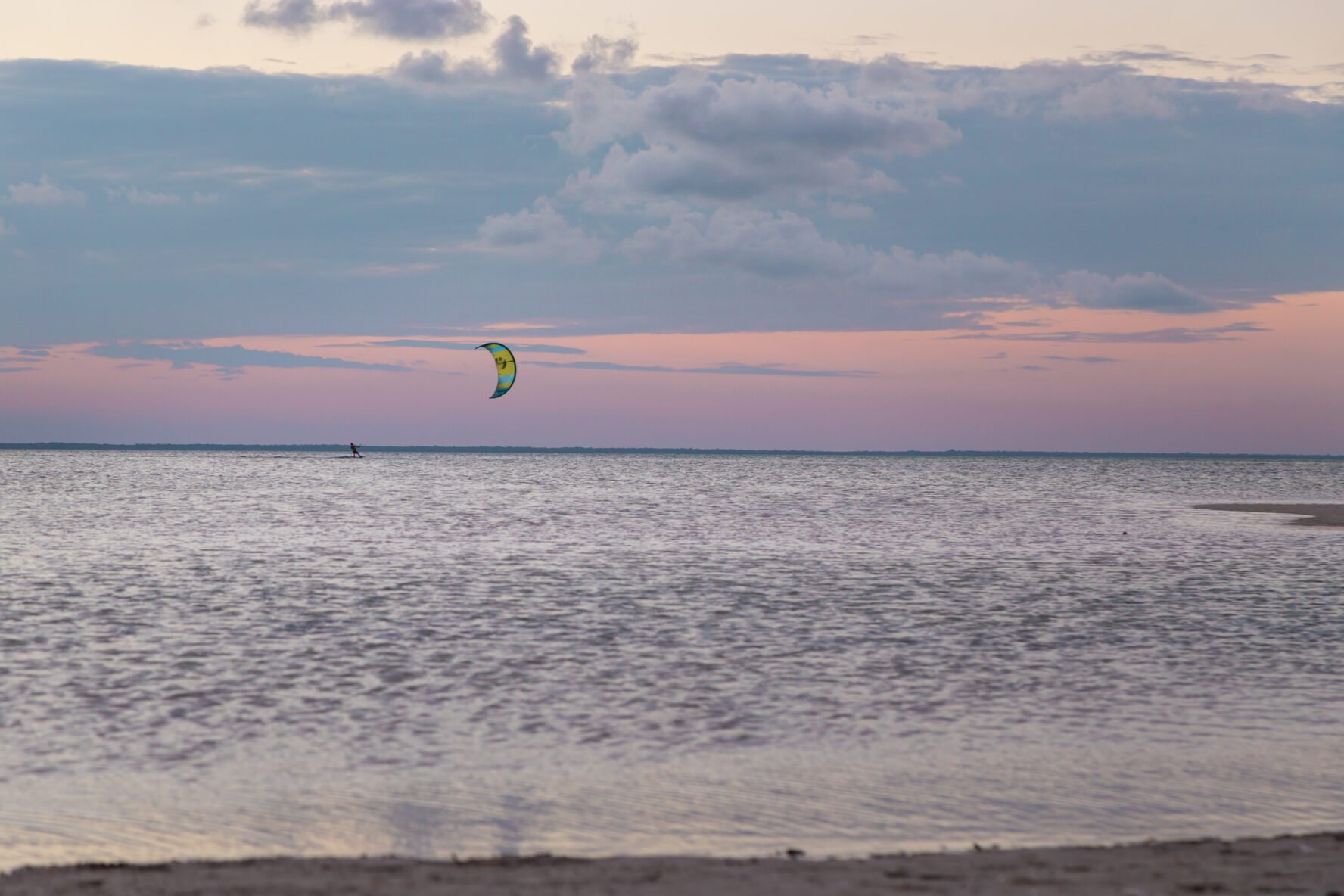 The best spots in Isla Blanca depend on the wind direction
Depending on the wind direction, different spots work better than others: with N or NE wind,the Ikarus Kite Camp offers butterflat water; La Punta is viable with every direction, but with E or SE wind (offshore) the water becomes butterflat for learning new tricks and freestyling.
Where to stay
You can stay right in Isla Blanca at the campground or in the kite center. You can also make the daily commute if you prefer staying in one of the bigger hotels in Cancun. For intermediate to advanced kiters who want to stay close to Cancun, you can explore locations in the Cancun Hotel Zone like Playa Delfines (N, E, SE wind, choppy with some waves, shorebreak), Playa Chac Mool (N, E, SE wind, choppy, some waves) and Punta Nizuc (E and SE wind, flat or choppy with stronger wind).